Hi!
And welcome to iFOODreal.
My name is Olena Osipov. I'm a mom to 2 boys, a wife to Alex, and soon-to-be Certified Nutrition Coach and Cornell University Healthy Living program graduate. Welcome to our easy healthy recipes blog.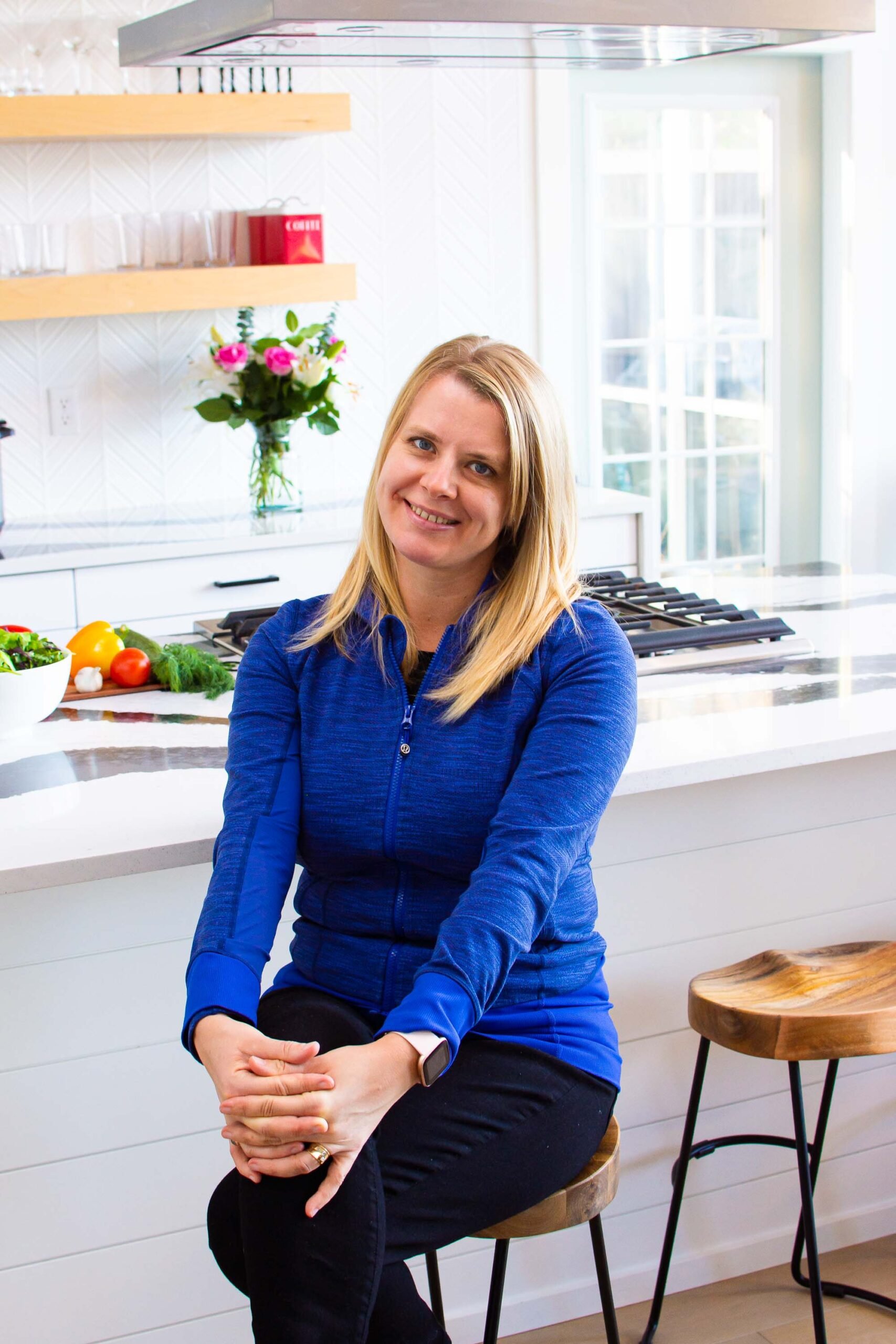 I grew up in Ukraine on real food. As an adult, I tried many diets without results. Now for over 10 years, I cook quick and easy healthy meals for my family. Many healthy dinner ideas are inspired by my Ukrainian heritage. I can help you with "What's for dinner?" too.
I now live on magical Vancouver Island in British Columbia, Canada. On that below.
In 2012, I ended up at home with 2 small kids, unemployed and a wee bit chubby. I started this blog thanks to Alex's mad web design skills and in hopes to be able to work from home. Fast forward to 2022, I could have never imagined iFOODreal would grow into a business it is today! More on that below.
My food philosophy in short is – eat real food, move daily and enjoy all good things in life in moderation. I don't believe in diets (including Whole30 and Keto – yes, those are diets!). I tried them. Diets ruin healthy relationship with food because they are unsustainable in a long-term and short-term is not the solution.
Nor do I think we were born to eat. This website reflects my healthy relationship with food to which took a while to arrive via diets.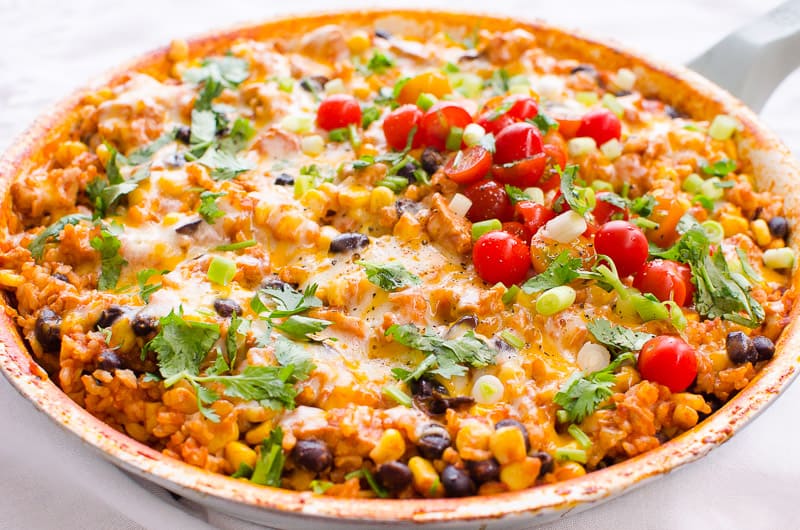 Nutrition and Education
I just have successfully completed Nutrition and Healthy Living certificate program with Cornell University and got my certificate! Yay!!!
It was so interesting and rewarding to learn about human body, what nourishes and damages it, and generally to answer all the questions I have been asking myself all my life.
But more importantly to understand what is a myth and what is true in today's world when we are bombarded with so much info daily. And seems like we don't know what to eat anymore!
But at same time it was hard to study at my age. Now I will be sharing my knowledge with all of you in a form of healthy cupcakes.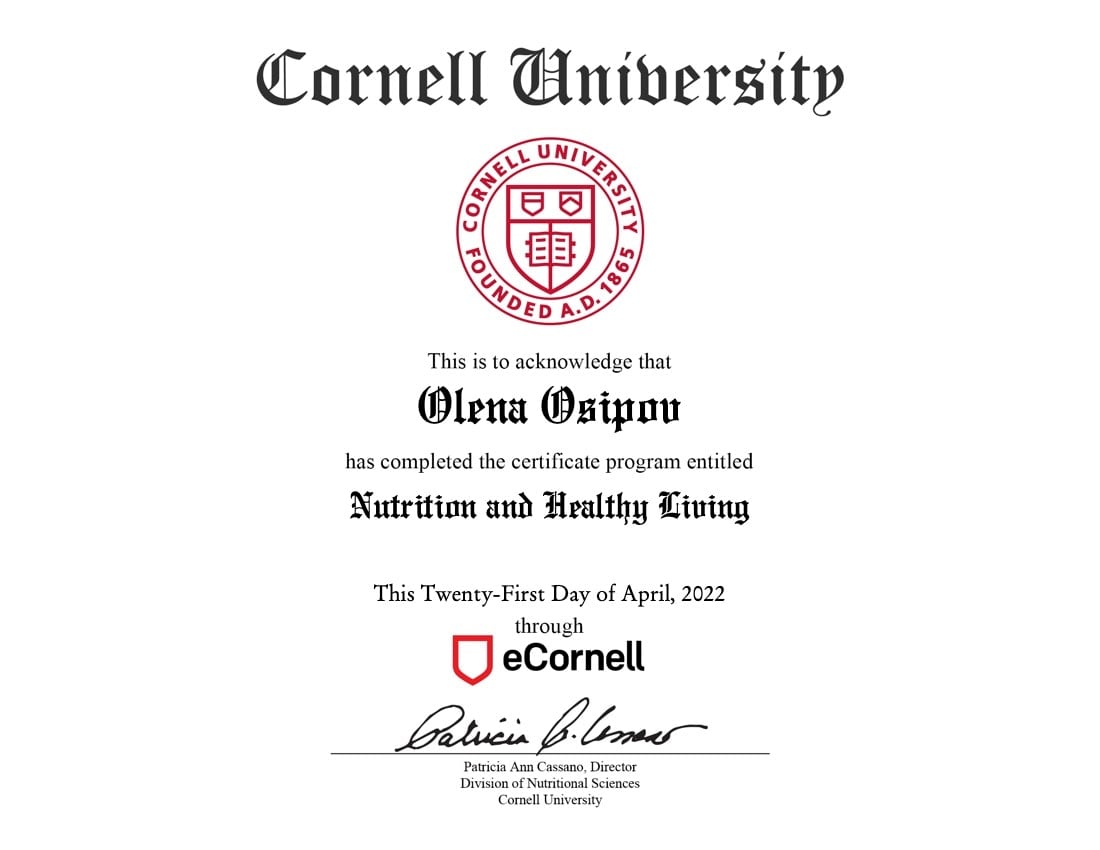 Next is Certified Nutrition Coach course with national Academy of Sports Medicine. Oh, boy!
What You Will Find Here
So, there is that. Can we be friends?
A Little More About Us
In my "previous life" I received a Business Degree, had a short career in accounting, and then a bit longer career in real estate.
In "a life even before that" I was raised by a single mom and grandma in Kiev, Ukraine until I came to Canada at the age of 19. We had little (very little) but we ate way healthier than majority of North America eats now with access to real food.
That's why I believe anyone can eat healthy! I believe anyone can find money for a bag of potatoes, a head of cabbage and soup bones (and make borscht 🙂 ). I believe anyone can learn to cook, even the ones who don't like it. Cooking is a life skill, not a choice. Eating healthy is all about choices. Anyone makes that decision every day with every $ they spent.
Our Home and Business
In 2018, we took a leap of faith, sold our Vancouver suburban home and purchased an oceanfront fixer-upper on Vancouver Island.
We spent 2 years completely gutting and rebuilding the house. Which was a very painful experience and I say I would never do it again. But it was worth it because our over an acre backyard backs onto Pacific ocean. It is a dream!
Above the garage we have iFOODreal studio. It is my office and that's where I test and cook recipes for the blog.
Studio was one of the main reasons why we moved from mainland to the island. To be able to have that line between life and work. Balance. And it has been one of the best decisions ever!
Tearful, sweaty and painful but it is worth 100% to follow your dreams. Life is truly short and I know I'm too young to say that. But remember, I'm from Ukraine.:)
You can listen to my full interview on Dreaming Big with Bjork Ostrom of Food Blogger Pro.
Life on Vancouver Island
We are asked all the time "How is it to live on the island?". Magical!
I had my reservations when moving but now 2 years later I am absolutely in awe of this nature's paradise. Of course, island consists of 800,000 residents and has a few major cities like Victoria and Nanaimo. However, we live in a small rural community with Costco and Home Depot within a 15 minute drive.
Sky is loaded with stars and you can see a Milky Way. Ocean is breathtaking and swimmable May through September. Eagles, orcas, owls, sea lions, seals, humpback whales and a lot-a lot of deer, like a lot! 🙂 Mountains, lakes, beaches, woods, more islands, storm watching… it never ends!
But more importantly life is simple! It feels like a time machine – living in the 80s. Outdoor lifestyle prevails among majority of residents year round – mountain biking, hiking, skiing, fishing, water sports etc. Unlike in Vancouver where we lived, majority of people are not in a rush and cook their own food at home. We now completely understand the term "island time".
We are more mindful. We devote time to our inner spirit, happiness and health. We are less stressed and calm. We are more happy and grateful for what we have!
Newsletter
Are you a regular iFOODreal reader?
Sign up for weekly emails with recipes to make your cooking stress free, delicious and healthy.
Subscribe to Get Help with Dinner
Comments in 2022
ifoodreal.com is receiving around 4 million visitors a month. 4 million people are interested in cooking and eating healthy – that's amazing!!! I am so proud of every single one of you! And thank you for visiting and sharing my recipes!
It literally "takes a village" to run this website and offer it to you for free. We are a team of 5 people working full-time and part-time on grocery shopping, recipe development, clean up, photography, video, promoting recipes on social media and in a newsletter, replying to hundreds of comments a day and troubleshooting. It is a lot of work, not to mention expenses, and I know it is appreciated by most!
I try to reply to every comment and but please keep ifoodreal.com 2022 comment policy rules in mind:
My ultimate goal is to help you cook healthy, tasty and quick meals. That's why we are here.
I am a home cook and am sharing my creations and recipes I enjoy. Not a professional chef but I kind of grew up around my grandma cooking in Ukraine from scratch. Anyone can be a chef of their own family.
Ads might be annoying sometimes but they make recipes possible free of charge to you. Like you, I can't work for free and have kids to feed. If ads bother you, I think buying cookbooks would be the best solution.
I delete without reading and do not engage with negative, rude and inappropriate comments. We have a software installed that automatically detects and deletes negativity. You will be wasting your time if you are planning to unload your bad day or life on me. Life is too short and that is why I live on the island. 🙂
I do not engage in arguments of any kind because I can't possibly make all 4 million people happy. It's OK to keep having different opinions.
I can't fulfill requests for any recipe changes due to cultural beliefs, diet or preferences because they are my recipes.
Timeframe. We reserve the right to reply to comments within 48 hours.
Ingredient substitutions. Please refer to extensive recipe post and recipe card notes. Most recipes are written with answers, variations and tips for any possible scenario. If you don't see an answer, you are welcome to try your substitution and let us know how it went as recipes are posted only as tested.
ifoodreal.com is a happy cooking place without judgement. If you feel like this place is not for you for whatever reason, please respect us by moving on just like we respect you for doing so.
We live in an age when anyone can be easily offended. Please see point above.
It takes a lot to put yourself out there. Please see point above.
My ultimate goal is to help you cook healthy, tasty and quick meals. That's what matters!
Do you need more help with quick and healthy dinner?
We just launched iFOODreal healthy meal plans for as little as $7/month.
Featured In
It is always exciting to see my recipes featured by other publications.
Thank you so much for sharing!
I hope you stay truly kind to each other, healthy and appreciate small things in life.
Namaste.
Olena Osipov