When we began Clean Eating lifestyle about 4 years ago, deli meats and frozen pre-made dinners quickly disappeared from our grocery receipts. I realized making large meals or doubling the recipe will save me tomorrow with leftovers. Further, I realized I could be freezing those leftovers to make my own convenient "pre-packaged" dinners.
I have a rule though – any frozen meal has to taste good and fresh when defrosted and reheated. Because guess what?! You can freeze anything (including bread and cheese) but it doesn't mean it will taste good (bread and cheese are exceptions. Shocking, right?!). I have included clean eating freezer meals that fit that criteria.
Enjoy these clean eating freezer meals and share with a few friends. Don't be shy – the more people eat healthy, the lower our medical bill. I'm serious. So, share away, share away. You might also like 50 clean eating chicken recipes, 18 healthy one pot meals, 25 clean eating breakfast recipes and 55 clean eating dinner recipes.
30 Minutes or Less
Skillet Greek Sausage Corkscrew Toss
60 Minutes or Less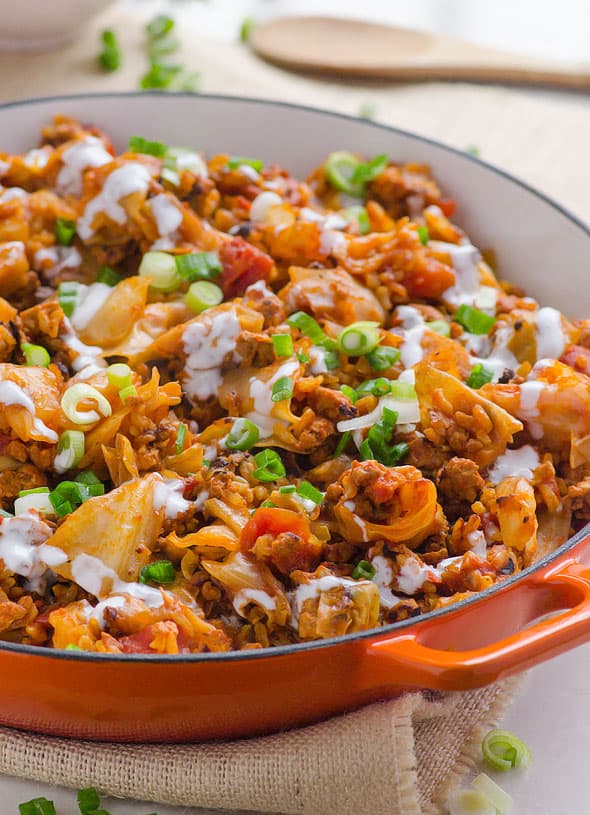 Oven Fried Coconut Chicken Tenders
Casseroles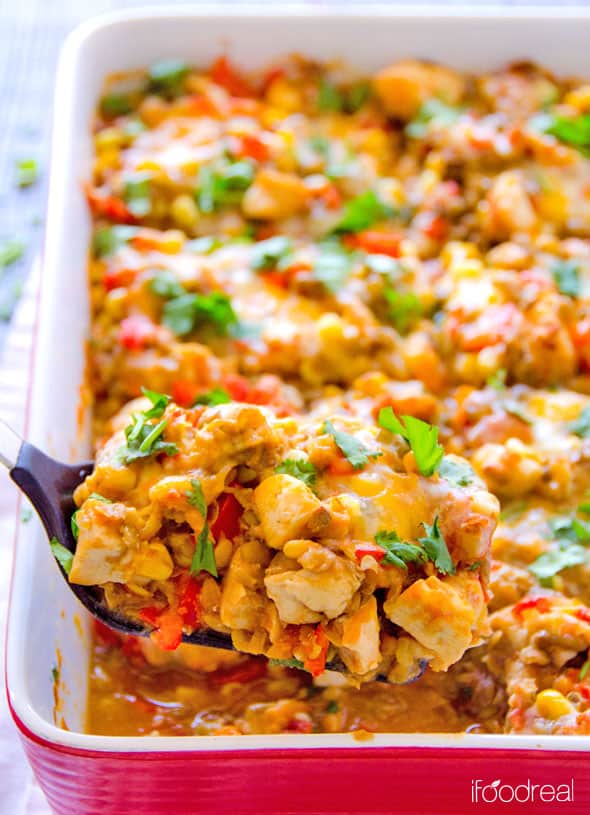 When it comes to casseroles, you have a few options:
Do not bake at all. Just freeze assembled in a baking dish. Bake frozen 15 minutes longer than the original recipe calls for.
Under bake by 15 minutes and freeze cooled. Reheat in the oven at 375 for 15 mins (whole, assembled).
Bake, cut, freeze in individual portions and then reheat.
Chicken, Broccoli and Rice Casserole with Kale
Ground Turkey Quinoa Casserole
Soups
Slow Cooker
Slow Cooker Chicken Noodle Soup
Slow Cooker Pasta e Fagioli Soup
Slow Cooker Teriyaki Chicken Drumsticks
Healthy Slow Cooker Pulled Pork
Crockpot Buffalo Chicken Chili
Slow Cooker Pumpkin Stew with Chicken
Slow Cooker Porcupine Meatballs