15 Healthy One Pot Meals for Two
This post contains affiliate links. Please see our disclosure policy.
Healthy one pot meals for two that you can divide the following way: 2 servings for dinner, 2 servings for lunch and freeze leftovers for another dinner for two, and maybe another lunch for two.:) Also, check out these delicious 25 healthy one pot vegetarian meals and 18 healthy one pot meals.
This type of soup is perfect for a slow cooker. Creamy healthy soup without a cup of butter, heavy cream or white flour but still so creamy. And it literally won't make our hearts stop. 
This ground turkey chili is healthier than its traditional counterparts because it's made with leaner turkey instead of beef, chock full of vegetables and uses simple preservative-free spices like organic taco seasoning and chili powder. And chili in adobo sauce is wonderful flavour boost.
This stew requires the simplest ingredients you could only imagine: boneless and skinless chicken breast (just a pound), tomatoes (you can use canned diced), quinoa and canned chickpeas for protein and healthy carbs boost, peppers that are so in season right now, and tahini paste.
Made with green lentils, coconut milk, tomato paste and simple spices, this lentil curry can be cooked on a stovetop or in a slow cooker. Serve with whole wheat pita and side vegetable salad.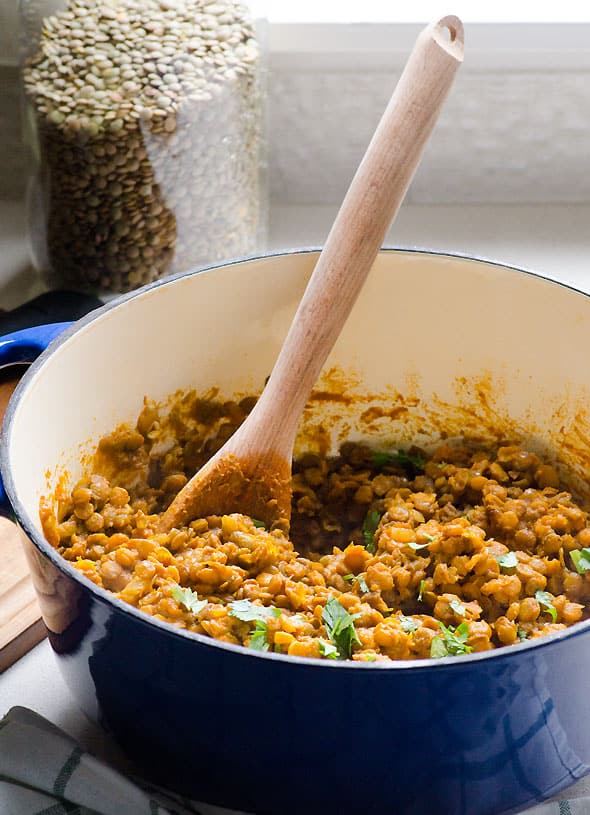 Chili meets macaroni and cheese, meets soup, meets beer with simple ingredients and less than 30 minutes cooking time.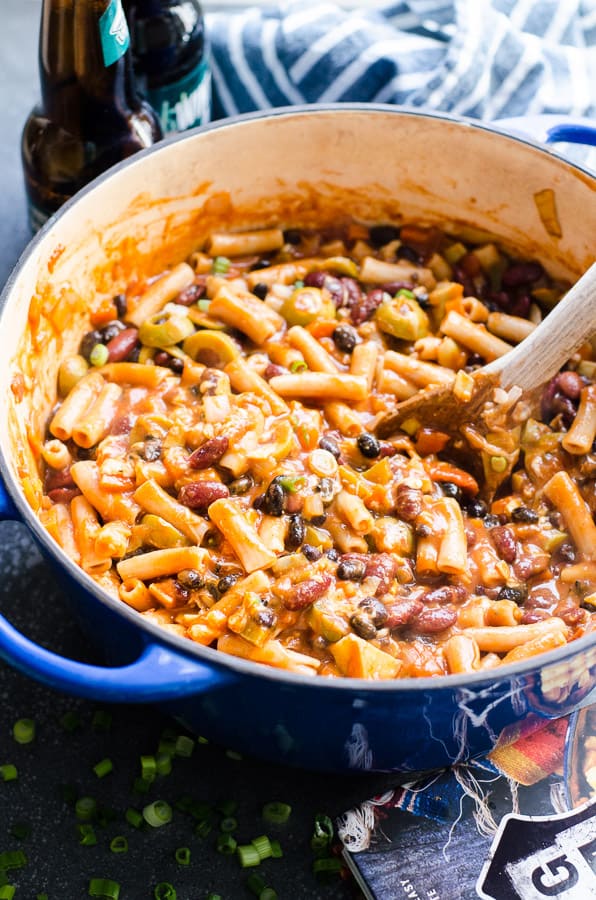 Flavourful healthy quinoa pilaf ready in 30 minutes, even quinoa cooks in the same pot.
Salty Kalamata olives, sweet chicken pieces, al dente noodles, popping cherry tomatoes and fresh garden basil – amazing 30 minute one pot chicken spaghetti recipe.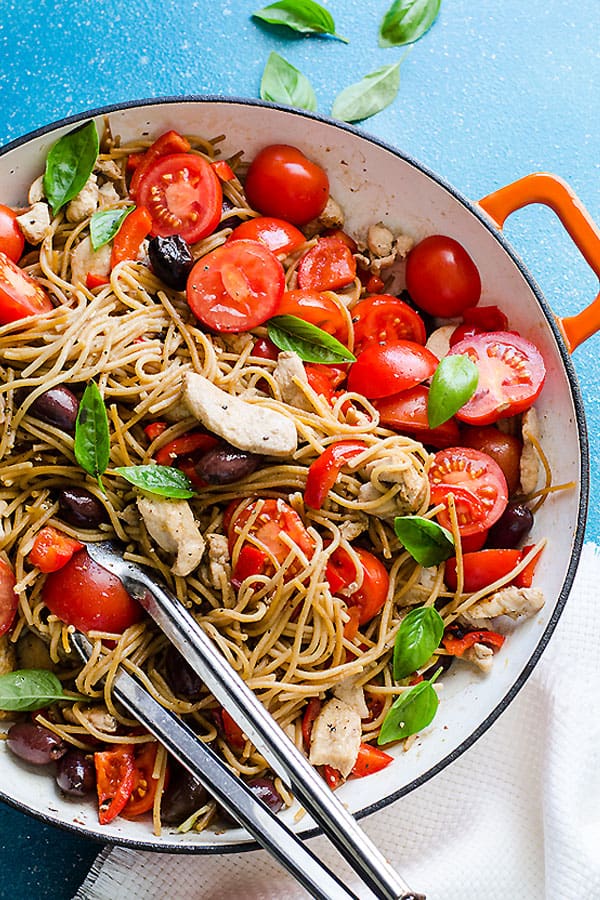 This dish is great for all chili lovers, is ready in under 45 minutes, and everything cooks in one pan – just move chicken over to one side of the skillet and proceed with cooking bell peppers on the other side. Makes a lot for two people, so perfect for freezing.
This penne with broccoli is my-go-to 20 minute dinner for kids when my fridge is empty and they won't just eat my quinoa and chicken. It's affordable, quick, healthy and is versatile – use any firm veggies you have on hand/your kids like. Frozen vegetables work too.
If you love traditional cabbage rolls but don't love how long they take to make, this recipe is calling your name. Just chop the cabbage, stir and cook.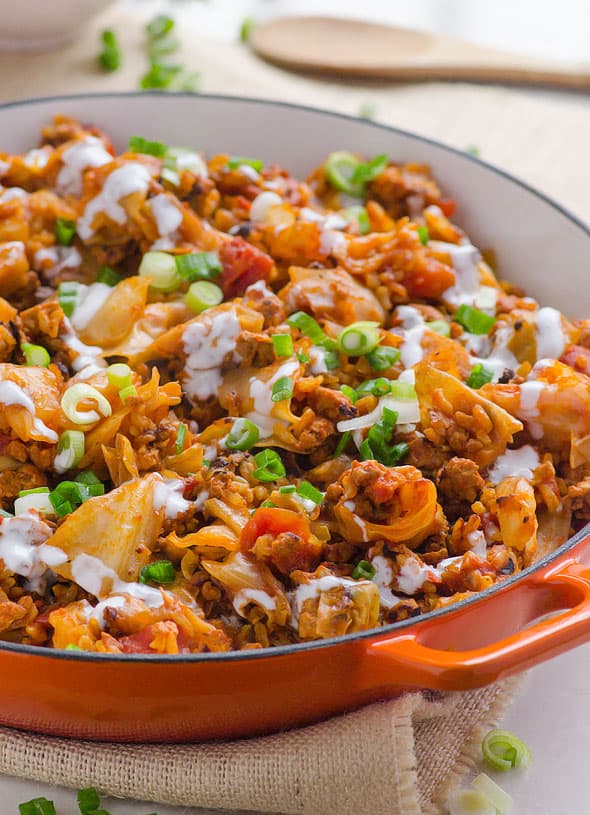 "Good bye" Heinz alphagetti, "hello" whole wheat pasta cooked in tomato sauce with a healthy amount of cheese.
Healthy minestrone soup with beans, pasta and veggies. Creamy with no cream or starch, rather addition of brown rice that gets a few gentle pulses from an immersion blender.
You can pull off this turkey taco soup mostly with pantry ingredients and minimal effort, because this healthy taco soup is either ready quickly on a stovetop or cooks itself in slow cooker while you are gone.