To get a full picture, you can read about our decision to travel to Mexico for longer than a week in an all-inclusive resort and about our first days in Los Cabos.
Last night we went to the surfer's beach. While all 3 boys, big and small, were jumping in the waves and stuffing pockets with sand, I snapped about 50 photos of about 20 stages of sunset in Los Cabos within an hour. You will be grateful I am sharing only 4 or 5.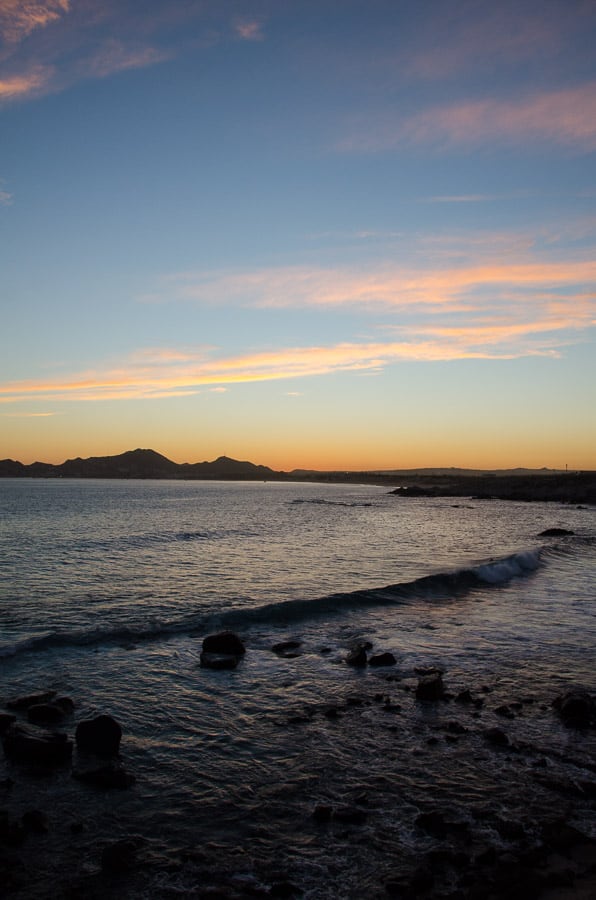 It is a full moon and while the moonlight hitting the water looks breathtaking from my balcony, it is hard to capture. This was an epic view of a moon while sun was going down. I don' think I will ever tire of this…Oh, and while I was editing these same pictures, we observed a whale splashing in the water.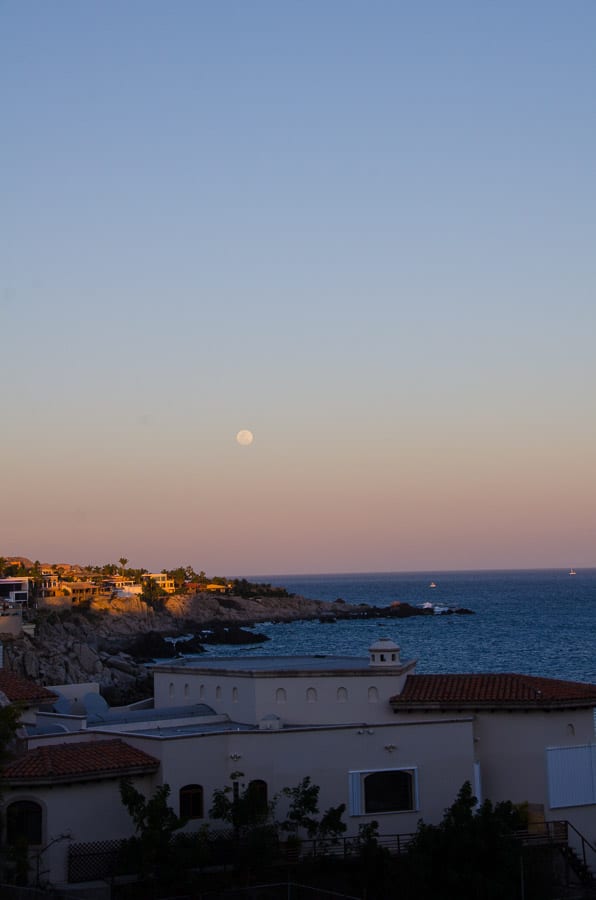 Now, I'm off to bed to watch The Good Wife on laptop, completely puzzled why Will died and how am I going to deal with his death. It will be an adjustment in my Netflix life.
Until next time, I think tomorrow. Vacation is not for planning.
Next => Costco in Mexico: Healthy Shopping.