Christmas 2016 came and went. We baked cookies, sang carols, listened to Frank, drank hot chocolate, jumped in a hot tub, sipped on wine and even boarded our own Polar express for an annual family light tour.
It snowed!!! We got a true white Christmas!
We skied the Christmas Eve with clear skies on empty slopes. It was magical!
Kids can ski – no babies, no babysitters and no lessons. It was magical!
Santa came. Santa was good this year. He worked hard. Boys were happy. It was loud and perfect small family Christmas. We did what we wanted to do.
While laughing all the way. And bickering. YES. Real life 101.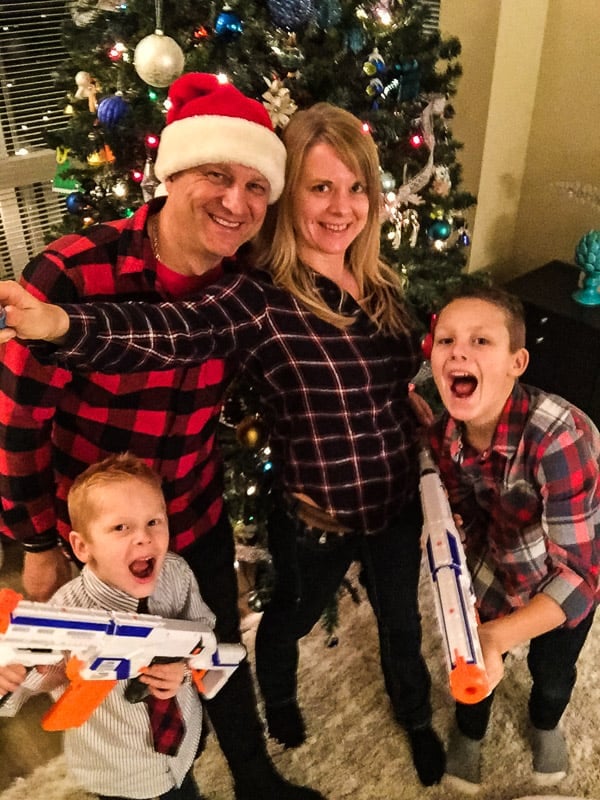 Our bellies were full with turkey, green bean casserole, mashed potatoes, horseradish dip, cranberry sauce and chocolates.
Then salami, cheese, cookies and lots of Tombola. Because that is how Italian do it. We visited friends and neighbours.
We skied again on Boxing Day. We can do whatever we want to do. Life is short. Go and have fun with it before you die!
Next is 2017. I'm looking for nothing. I've got it all. Just piece, quiet and patience. Everything else please don't change (except the 5 year old's tantrums). For everything else sky is the limit.
Happy New Year and I will see you January 1st. After I do more skiing. Thank you, La Nina!!! 🙂