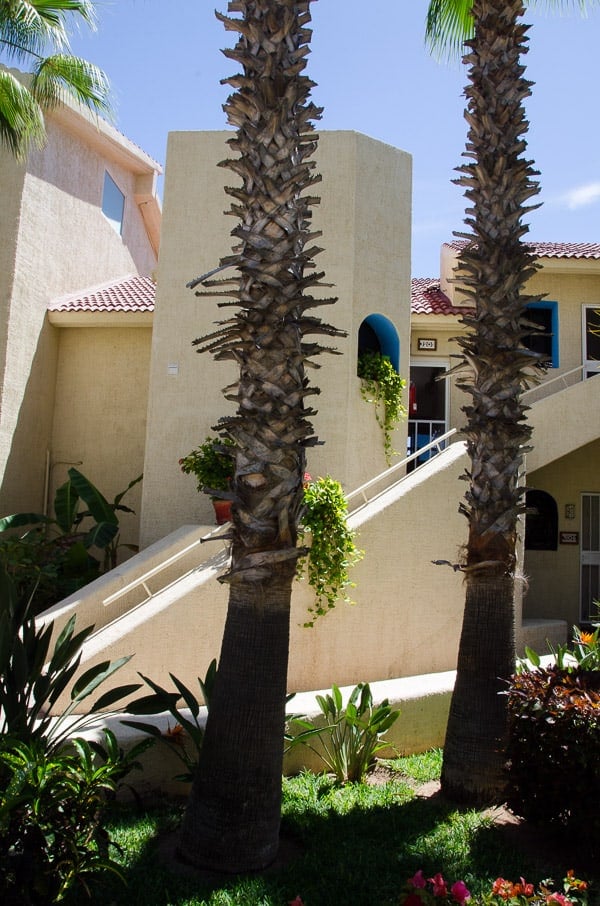 When we decided to pause our traditional vacation route, an all-inclusive resort (the best option with small kids IMHO) and try to live for a month in Mexico, we knew we had to rent a place. Being completely new to any rental market (we have owned for years now), we were not quite sure what we were looking for but one thing we knew for sure – our condo had to be beachfront with an ocean view.
I poked a bit around VRBO website right after we got back from our adult vacation in September, but because of super busy boy's school and hockey schedules, I frankly didn't give it any more time. Then one Saturday morning in October I decided to check Craigslist and there it was staring at me – our ocean view beachfront penthouse in Misiones del Cabo, exactly when I needed it, for exactly how much I was planning to spend.
I couldn't believe it, but sometimes you just get that lucky!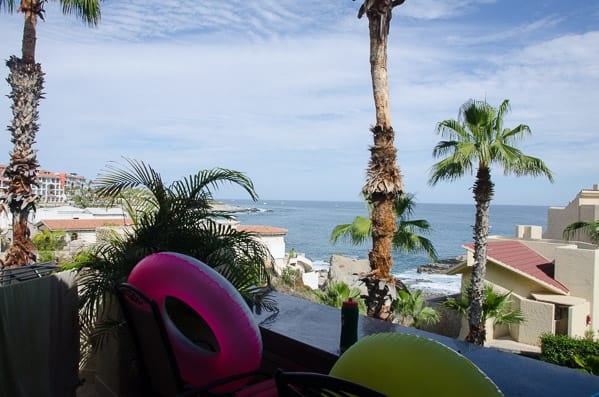 This view stole my heart, pictures can't describe! Huge patio with double pocket doors making indoor and outdoor living seamless.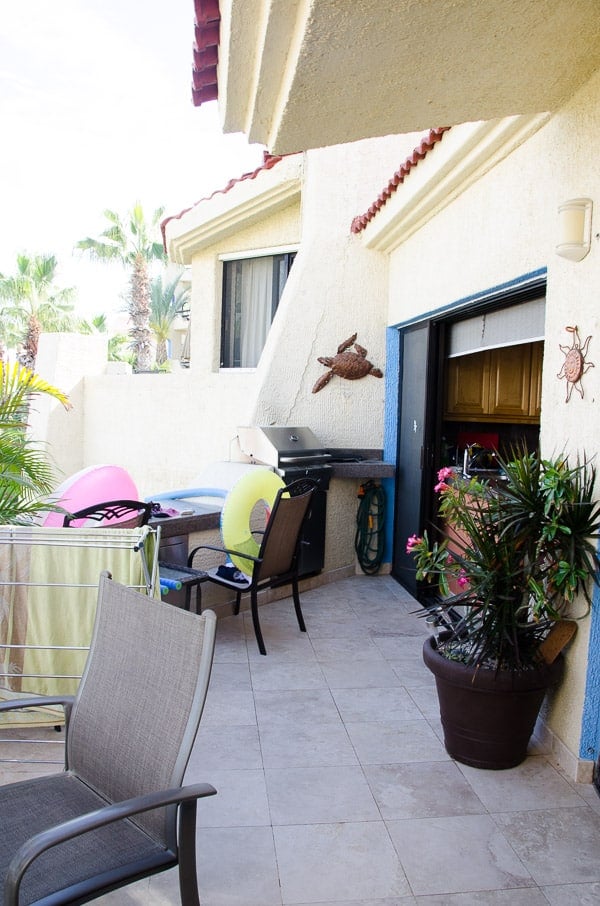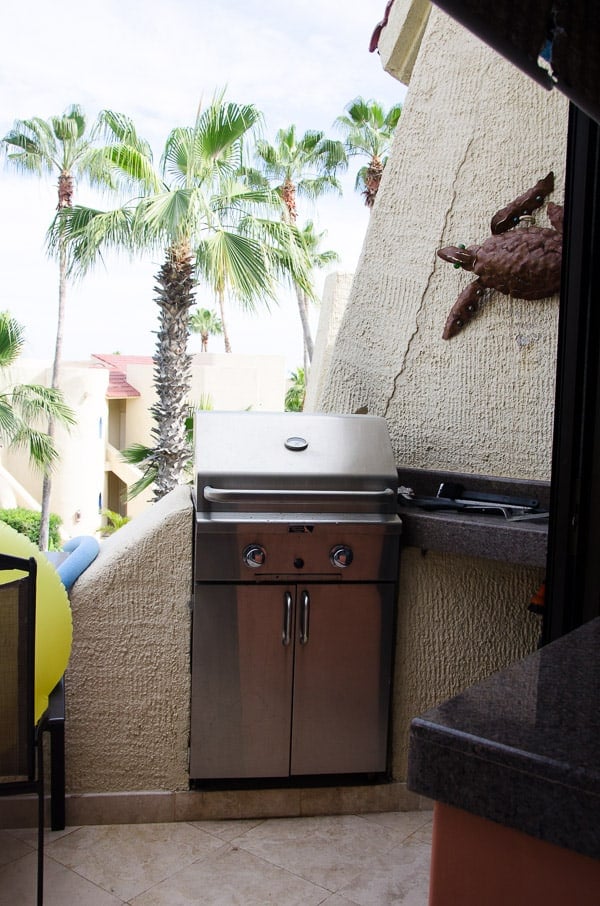 It took me a few weeks to share our condo with you because I was waiting for a moment when it is tidy. No such thing exists in a one bedroom/one bathroom condo with a husband and 2 boys on vacation. I gave up and almost do not stress out about it, so you get to see our "doughnuts", towels and Lego covered floor and counters. It turned out to be very hard to keep floors clean with constantly open doors and sand from the beach. Oh well, real family life in case you are still imagining it will be any different. No, it won't.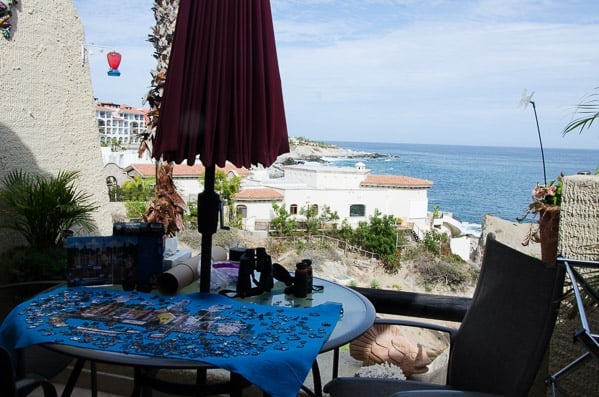 This ocean view has been the best thing ever. We sit on the balcony for hours doing so many different things: working on a puzzle, having all meals, whale/dolphin watching with binoculars (so many this time of the year!!!), fireworks from nearby hotels watching (hotels in Cabo are this high end), star gazing, moon rise and sunrise watching. THE VIEW IS PRICELESS!
Inside, you will find about 1,000 sq.ft. of living space with master bedroom, living room, bathroom and kitchen. Boys sleep on a couch and pull out sofa in the living room. It is honestly enough space for a family of 4 for a month. I also like 16 ft. high ceilings and the fact of the top floor. It is very quiet.
Cabo San Lucas is located in a desert, the air is dry. There is no need for air conditioning in March, we create a breeze with open doors and fans. It is refreshing and healthy.
Our condo in Cabo from the back.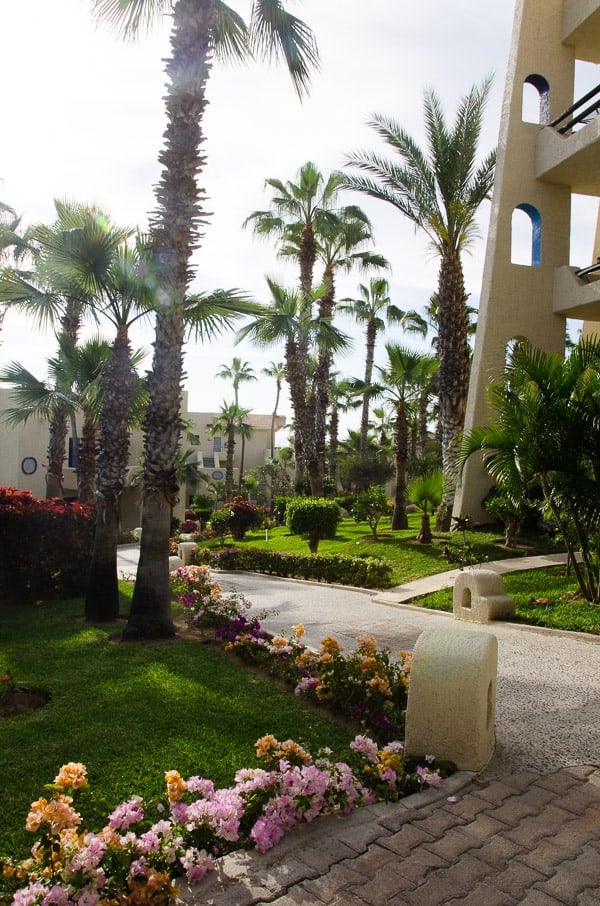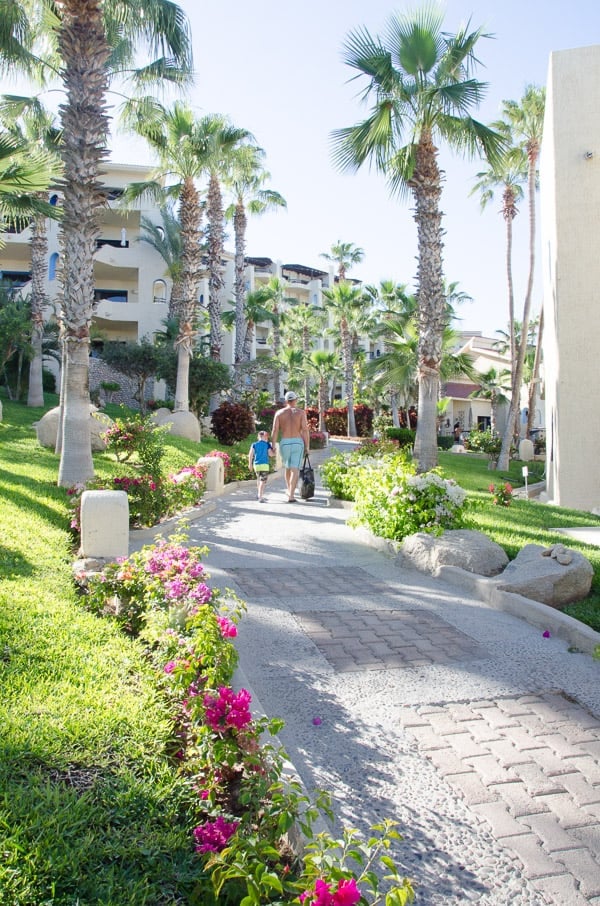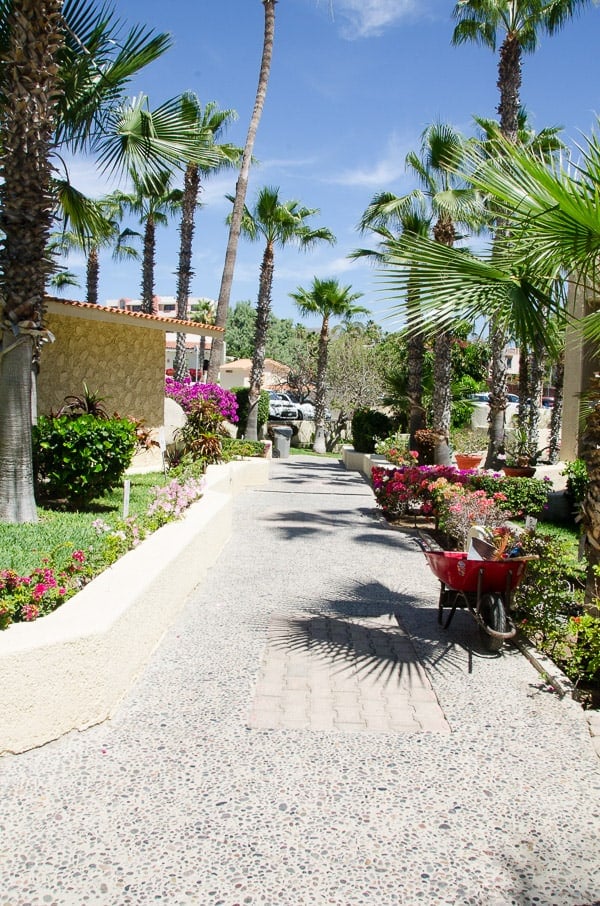 Misiones del Cabo is a complex nestled on the cliffs of Sea of Cortez wit ha view of the Arch, 5 minutes from downtown Cabo and even less from Costco and Walmart. It is an older development built in the 90s but made solid of concrete. The grounds are beautiful and very well taken care of. It is under 24 hour security and is gated. It's safe.
The crowd, as you would expect, consists mainly of snow birds which means very quiet atmosphere, works for me. Do not come to party here, for sure. Here my boys are warned against the dangers of jumping in the pool by extremely caring "grandparents" because I'm totally not capable of parenting, I guess.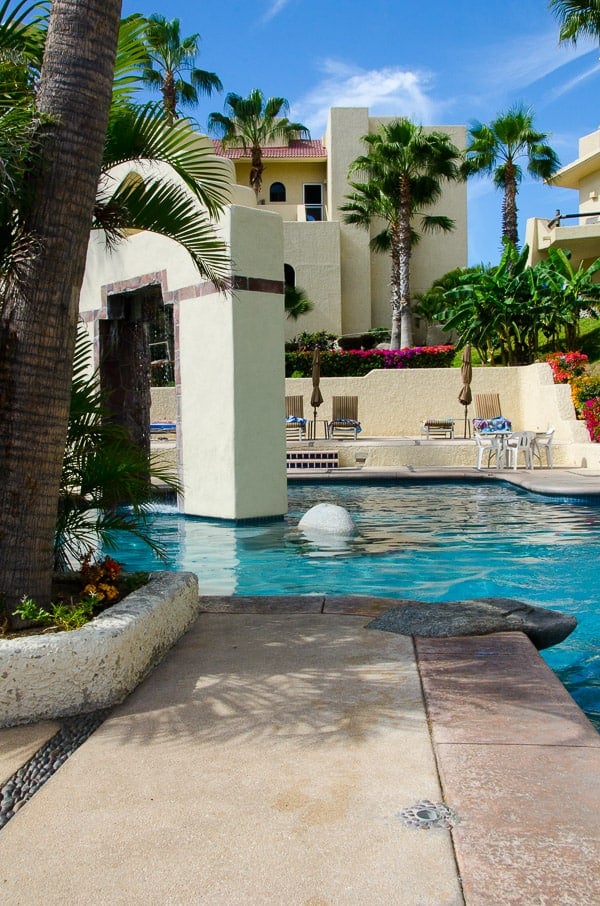 There are 2 pools: one heated and one not. We usually hang out in the heated pool, however the one that is not is just a tiny bit colder and faces the Monuments Beach and the Arch. Beautiful sunsets! The number of loungers and umbrellas is on the lower side but people do not stay at the pool long, so there will be one available soon after you come. Or you can use an unspoken way of breaking the rules and reserve your spot with a towel, everyone does that.
The heated pool also includes a swim up bar with US$1-2 beer, US$4-5 cocktails and US$8-10 meals. I forgot to snap a picture of the bar because our condo is right by the pool, and to feed a family of 4 at these prices taking into consideration the $CAD exchange rate, for a month is pricey.
We can see our unit from the pool which creates a never ending flow of food in and out. I do truly miss a never ending supply of prepared meals at an all-inclusive resort, I will be honest. If it was only me and Alex, I would be fine, but with kids cooking is a constant process. Sigh.
One minute away are steps that lead to a private small beach that is not bad for swimming and OK for snorkelling. It is not as great as Santa Maria but for the sake of not driving to the beach it is awesome. It is shared with Welk Resort and a gated community of private homes, Cabo Bello.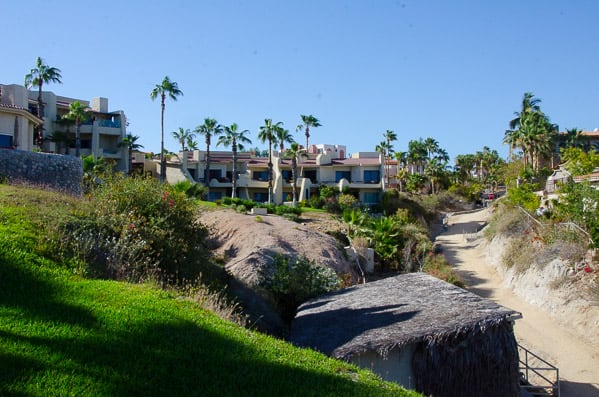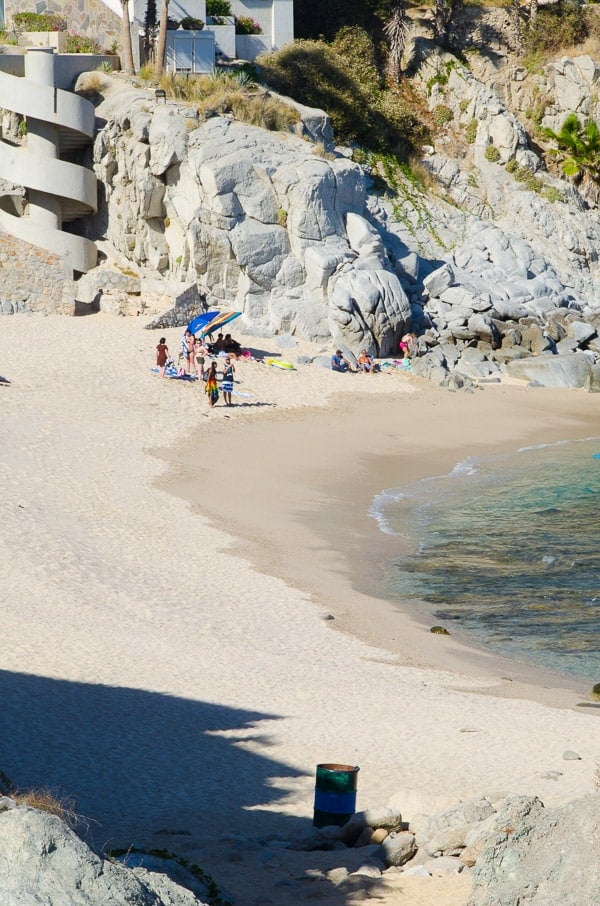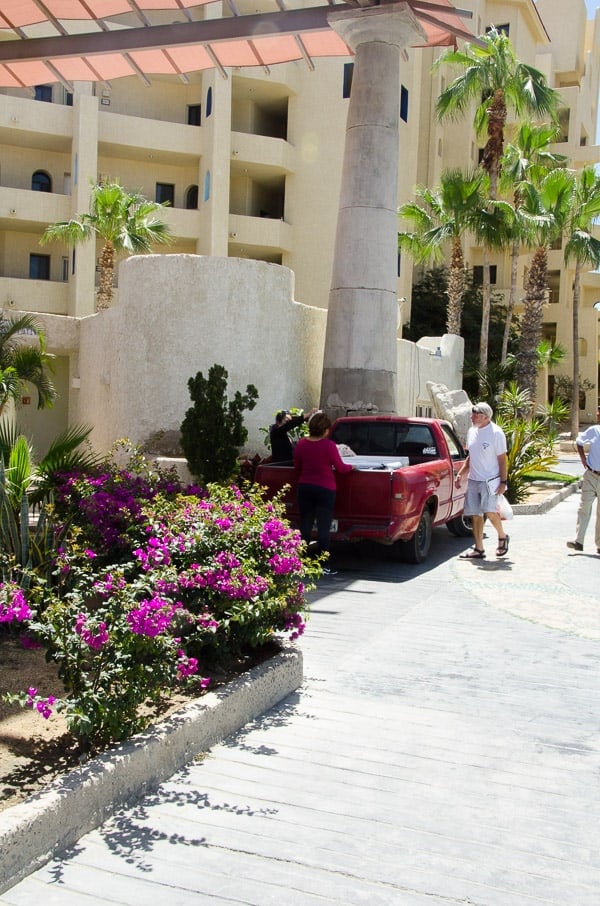 Every Friday morning at 11 AM fa isherman's truck comes selling fresh local seafood, you can find it right at the gate. Frankly, I have imagined a truck with a tank and an old Mexican grandpa pulling out live fish with a net, not sure what I was thinking LOL. Instead, seafood is in coolers, some of it is frozen at sea and 2 lovely Mexican girls with decent English are happy to serve you.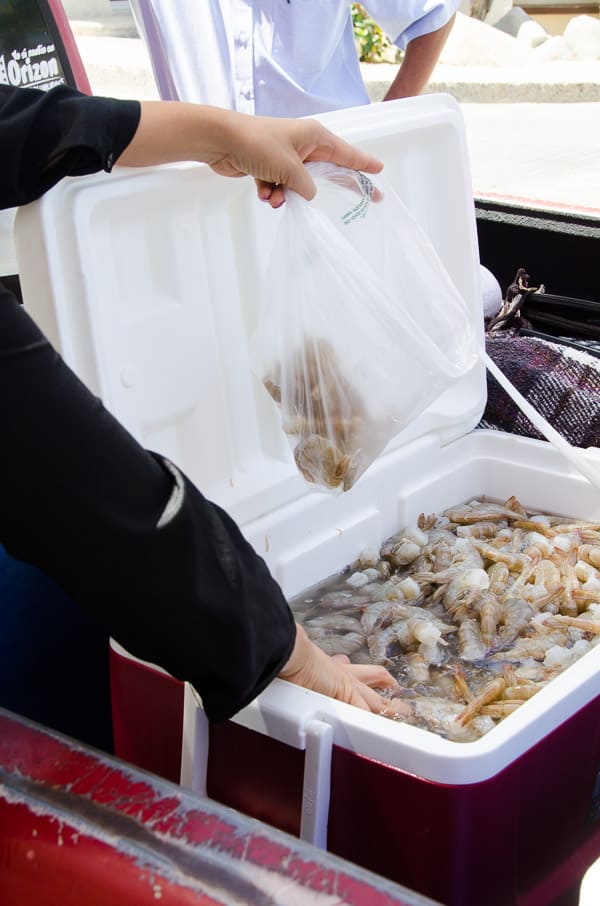 Shrimp of 2 sizes, lobster tails – we tried, amazing. Shrimp fro warm waters taste different than our PNW shrimp. It is similar to crayfish, if you ever tried. We ate a lot of crayfish in Ukraine.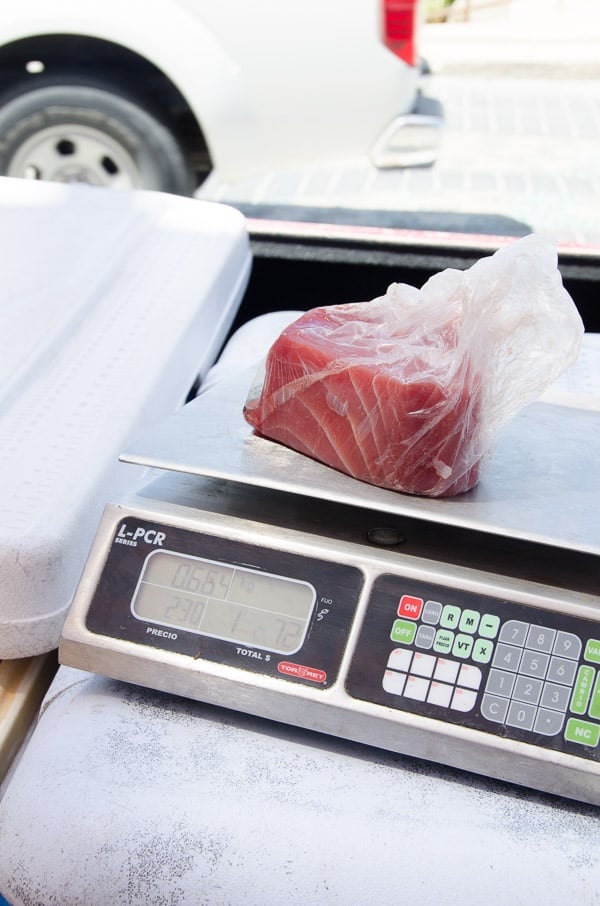 Tuna – I have never cooked tuna and I'm so glad I convinced myself to buy it because my seared tuna came out amazing!!!
Parrot fish, sea bass, grouper, halibut, sword fish (amazing!!!).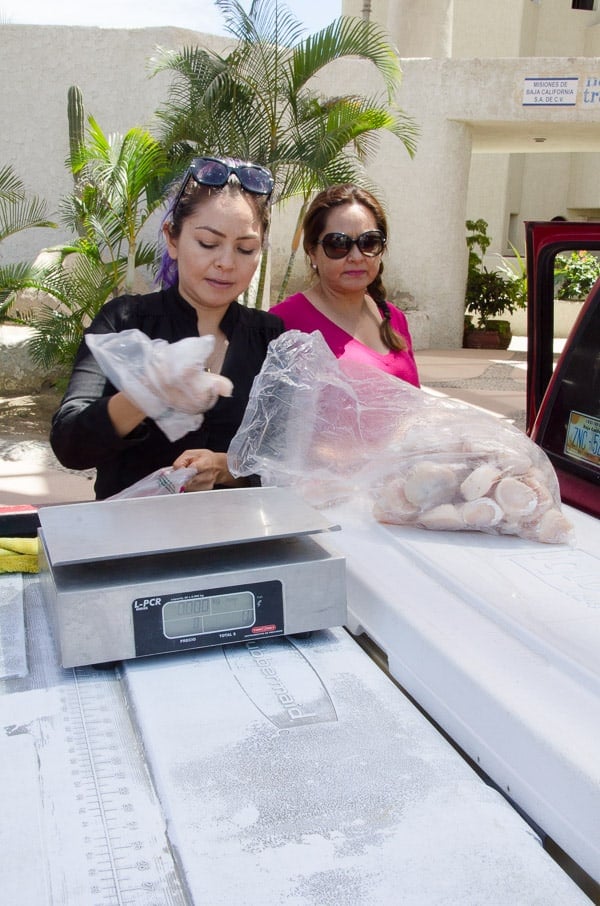 Huge frozen scallops – I had no luck cooking scallops because they didn't turn white and I overcooked them. Oh well.
Prices are reasonable, not bad. That tuna cost US$13, I'm not sure what it costs in Vancouver. Shrimp is around $15 for more than 2 lbs (1 kg). I think it is not bad, not dirt cheap but reasonably priced.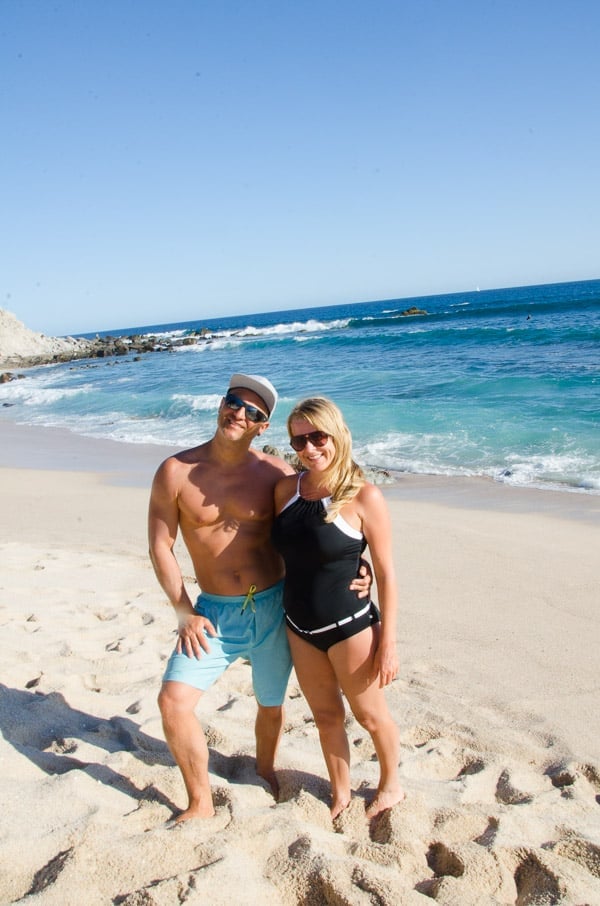 So, this is our condo in Cabo. We are soaking up the last week of sunshine before bundling up and heading home. Insert: the saddest emoji ever.
Until next time – I'm already working on next post. I'm really enjoying documenting our Mexico adventures along the way and hope you enjoy them too. For more, check out the travel section of the blog.