As part of new website coming later this Fall, I'm introducing new weekly series – Farmers Market Haul.
Once a week, June – October, I shop at local farm stand for produce that has been grown without use of pesticides in the most natural way. It is not certified organic, however it is local and as good as it gets. I recommend to do your best due diligence to ask farmers at your local farmers market about their growing methods and just concentrate on buying real food.
Tomatoes: I'm making new recipe, chicken breast with tomatoes and garlic, and remaking older one, tomato pasta salad.
Bell Peppers, Broccoli, Kohlrabi (purple): For snacking and dipping into healthy homemade ranch dressing. I cut kohlrabi in matchsticks and kids like it, it tastes like very bland turnip and provides cancer fighting properties like any cruciferous vegetable (red and green cabbage, cauliflower, broccoli and brussels sprouts), and array of vitamins and nutrients like vitamin C, potassium, vitamin B6 etc.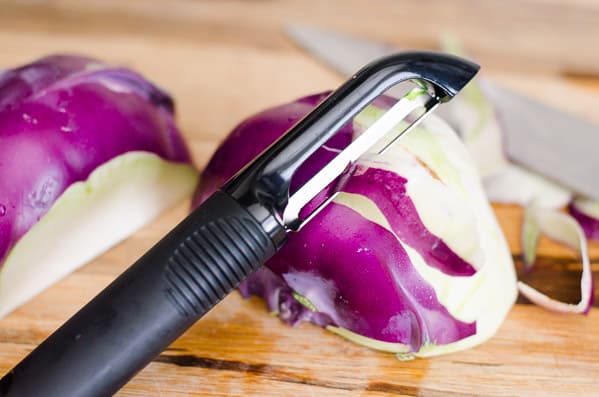 Cantaloupe, Watermelon (Yellow) and Grapes: For snacks. Fruit is our primary source of dessert. No melon can compare to a locally grown melon, none. It's the most flavourful and juiciest experience ever, and worth every penny!
Onions, Eggs: For daily cooking.
Lettuce, Dill: One night I'm going to boil young potatoes and serve with lettuce tomato cucumber salad.
Kale: Alex loves to make superfood green smoothie a few times a week.
Total Cost: $61.80
Produce Fridge Leftovers: We still have half a box of apples to eat that we picked up on the way back from Oroville, WA last week. A bit of carrots, potatoes and spring mix, 2 small heads of red cabbage, a box of spinach and arugula from this week's Costco shopping trip ($800 later but I haven't been there in 2 months) and tomatillos and jalapeños I need to turn into enchilada sauce.
Other Healthy Grocery Shopping Guides: Healthy Costco shopping list, farmers market buys in June, organic food haul, Costco Mexico – healthy shopping and shopping at farmers market in Cabo san Lucas.
Enjoy every minute of this last weekend of summer!