Are you baking and ran out of pumpkin spice? Here is the best Pumpkin Pie Spice Substitute you can make with simple pantry staples in minutes.
Once you master cooking a whole pumpkin, turning it in a puree, and making this easy pumpkin pie spice recipe, you will be baking delicious fall recipes non-stop!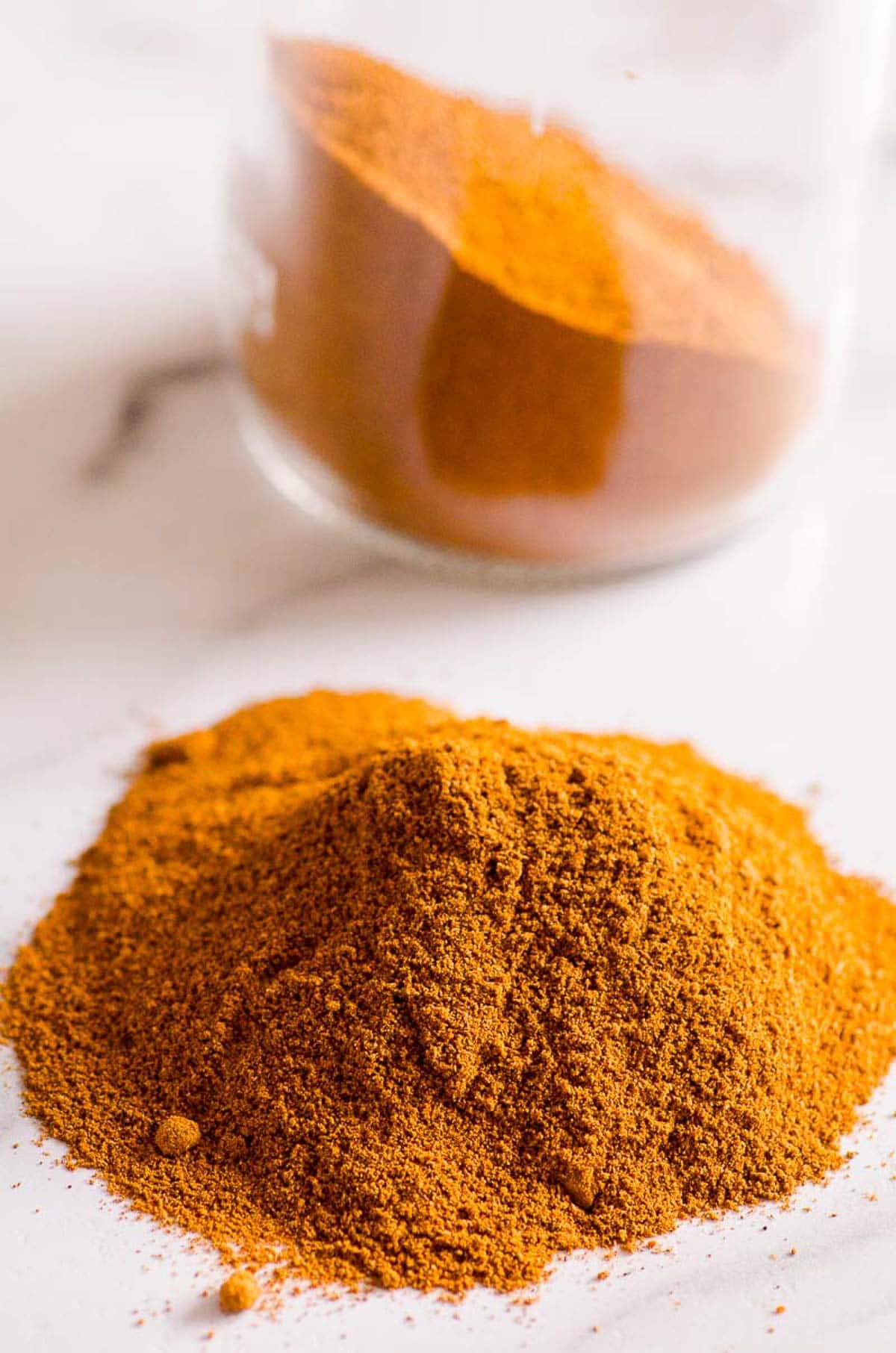 Four ingredient pumpkin pie spice substitute comes in handy whenever you are making a recipe that calls for the mixed spice blend. No need to run to the store, just make your own at home.
It's easy to make, store and perfect for all your fall baking!
Learning how to make your own pumpkin pie spice comes in handy when a recipe calls for pumpkin pie spice and all you have on hand are the individual spices of cinnamon, nutmeg, ginger and cloves.
No more head scratching to figure out the ratio of how much of each to use. There are many variations on making pumpkin spice, but this is the easiest and my favorite.
What Is In Pumpkin Pie Spice?
I am 99% sure that you have 4 of these simple spices on hand right now. A good tip to remember is that better quality spices make the most fragrant DIY pumpkin pie spice mix.
Ground cinnamon: Warm and comforting.
Ground nutmeg: Sweet, nutty and peppery.
Ground ginger: It adds a spicy bite.
Ground cloves: A bit bitter pungent flavor profile.
Optional: If you have allspice, add it as well. It adds strong spicy aroma and goes well with pumpkin and even gingerbread.
How to Make Pumpkin Pie Spice Substitute
The most important ingredient in homemade pumpkin spice is cinnamon, followed by equal amounts of nutmeg and ginger. Last we will add a small amount of cloves and optionally allspice.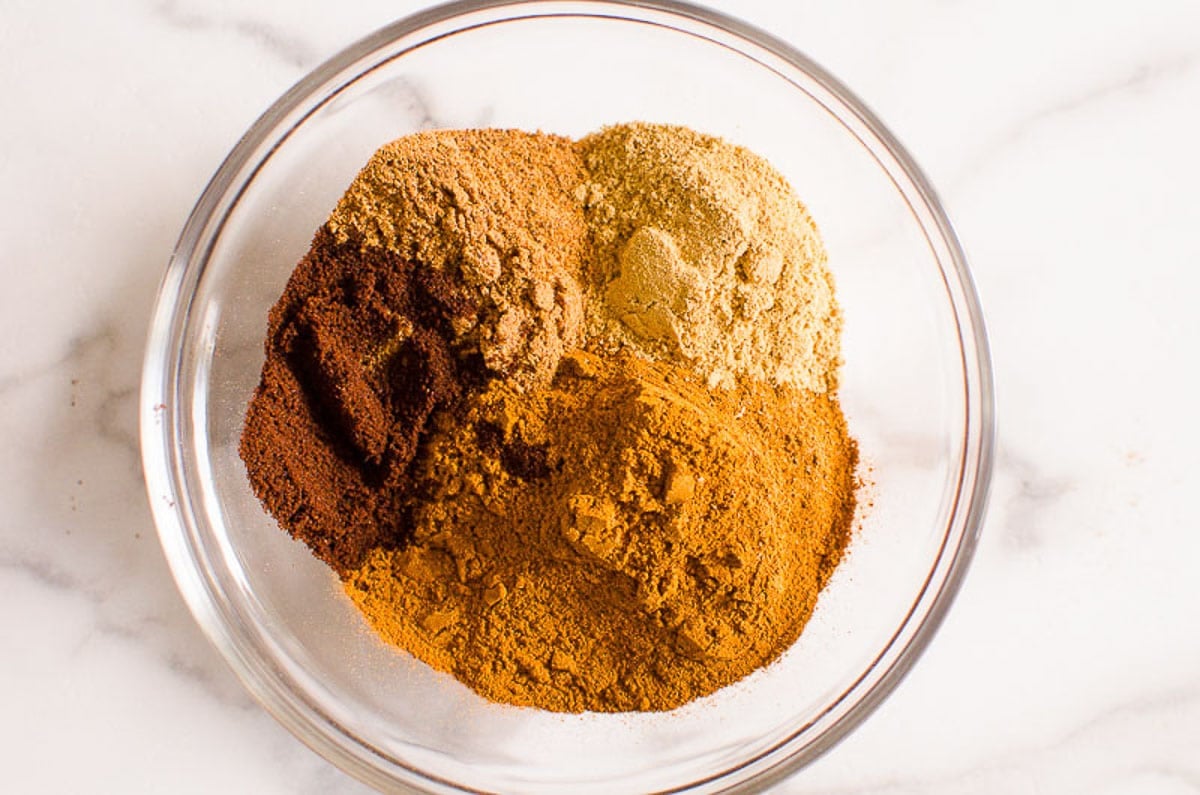 First: Add all spices to small bowl or jar with a lid.
Second: Stir well with a fork or place lid on jar and shake to combine.
That's it! It's so easy in only 5 minutes. This pumpkin pie spice recipe yields about 6 tablespoons of pumpkin pie spice. As a rule of thumb, I always use at least 1 tbsp per recipe.
Variations
Sometime you may have an immediate need for pumpkin spice but are all out of one of the individual spices. If you are in a quick pinch, cinnamon alone can work as a substitute in equal amounts called for in the recipe.
All out of cinnamon? Send your husband to the store! 🙂 Or use half the quantity of ginger or allspice. These spices are stronger which is why you will need less.
Here are some combinations that work well with cinnamon to create 1 teaspoon pumpkin pie spice:
1/2 tsp cinnamon and 1/4 tsp each of two other spices (nutmeg, ginger, cloves).
3/4 tsp cinnamon and 1/4 tsp of one other spice (nutmeg, ginger or cloves).
1/2 tsp cinnamon and 1/4 tsp of either ginger, cloves, or nutmeg plus 1/4 tsp allspice.
Tips
Double or triple the recipe: Quantities can easily be adjusted based on how much you need.
Substitute amount: Follow the recipe and use the amount it calls for. Homemade or store bought pumpkin spice have very similar flavor profile.
Shake or stir before using: To evenly distribute your spice mix again.
FAQs
Is pumpkin spice and all spice the same?
No. Allspice is a standalone spice that is sometimes found in a pumpkin pie spice blend.
Can I use pumpkin pie spice in place of apple pie spice blends?
Yes. Apple pie spice does not usually contain cloves or ginger, so the end result may taste different.
What is pumpkin spice made of?
There are many variations! Typically it's the four main ingredients mentioned here of cinnamon, ginger, nutmeg, and cloves. Allspice is a popular addition, but there are some variations that may call for cardamom, mace, or fennel.
How to Store
I prefer to store all spices in tight screw on lid glass jars for freshness. Mason jars are perfect! I find plastic does not do as good of a job.
Store in a cool dry place like pantry or a spice drawer away from direct sunlight. This amount usually lasts me about 1-2 years. If it clumps, just whisk with a fork or shake in a jar.
How to Use Your Homemade Spice
Make all your favorite fall pumpkin spice recipes with your homemade blend! Here are a few favorites to get you started: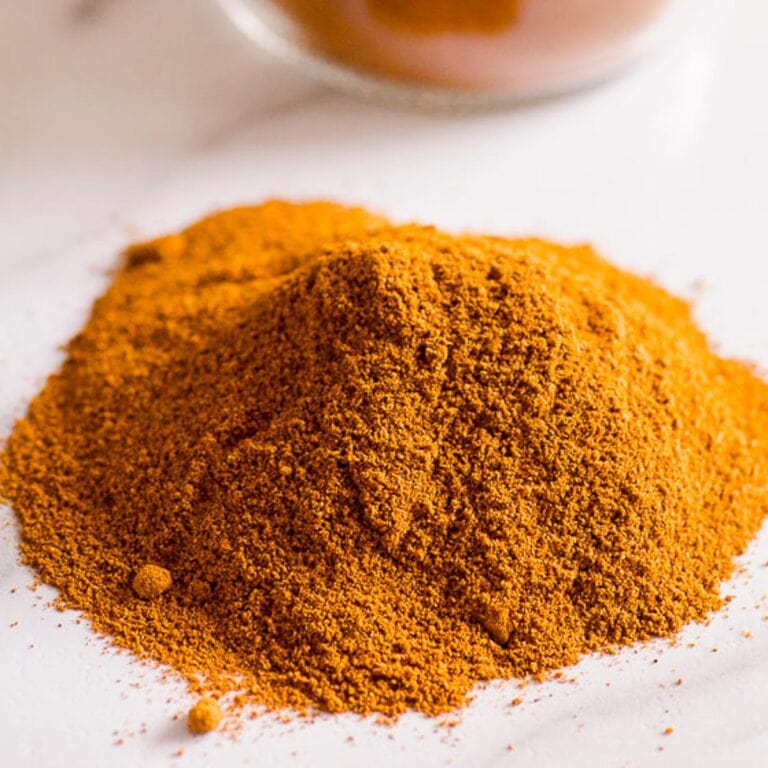 Pumpkin Pie Spice Substitute
Here is the best Pumpkin Pie Spice Substitute you can make with simple pantry staples right now.
Instructions
In a small bowl, add cinnamon, nutmeg, ginger and cloves. Stir very well with a fork or small whisk.

Or add all ingredients to glass jar with a lid you plan on storing pumpkin pie spice in and shake well.
Notes
Store: Store in a cool dry place like pantry or drawer for up to 2 years.
Nutrition
Serving:
1
tbsp
|
Calories:
35
kcal
|
Carbohydrates:
10
g
|
Protein:
1
g
|
Fat:
1
g
|
Saturated Fat:
1
g
|
Sodium:
3
mg
|
Fiber:
6
g
|
Sugar:
1
g