Homemade Taco Seasoning Recipe with simple spices you have in your pantry right now. It is way more healthy and cheaper than store bought. So easy too!
Other seasoning blends that make sense to make at home are homemade pumpkin pie spice and homemade Italian seasoning.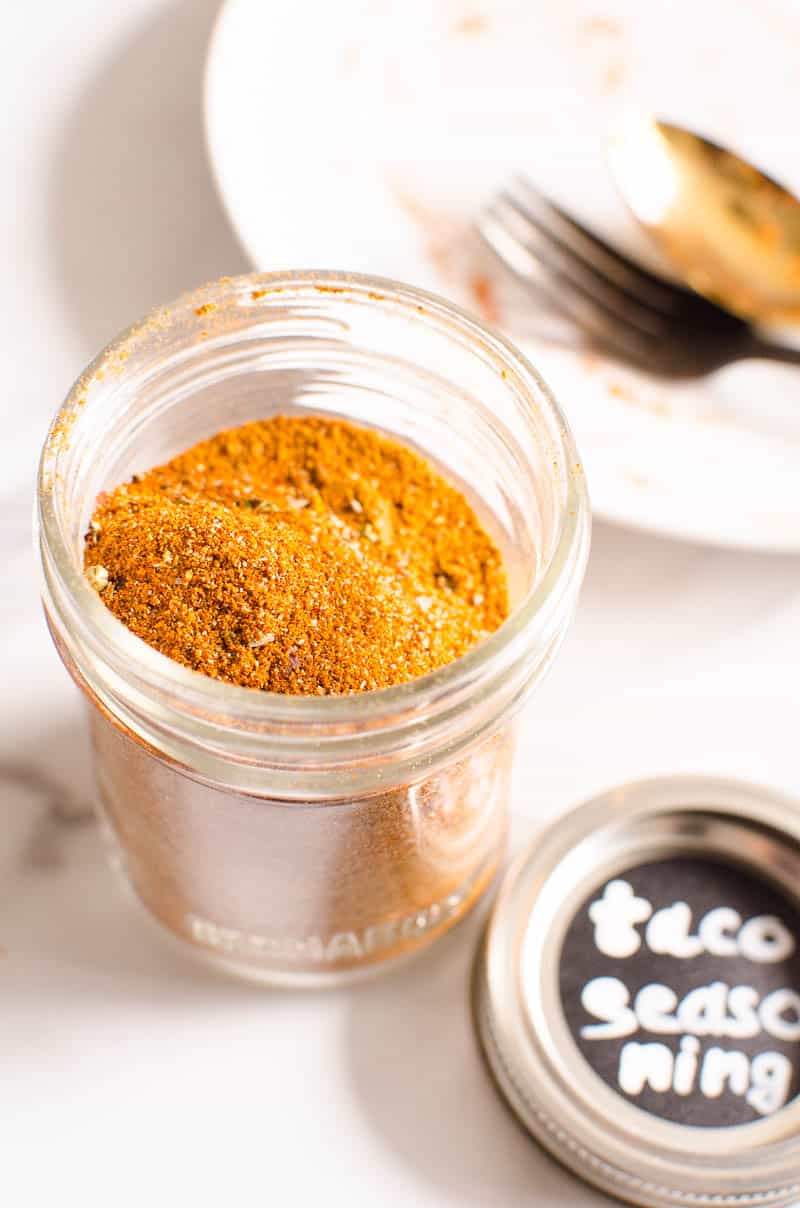 Homemade Taco Seasoning
Taco seasoning packets might be easy and convenient but eating maltodextrin, anti caking agents and GMOs just in a seasoning is less than appealing for our family meals.
Let's make homemade taco seasoning with ingredients you have in your pantry right now. Healthy, easy and so quick!
I usually buy organic taco seasoning or make my own. Buying organic taco seasoning is not cheap unless you buy in bulk. And we use taco seasoning mix all the time in iFOODreal household. Because we just love-love Mexican and Tex Mex food. Although I can guarantee you Mexicans know nothing about taco seasoning.:)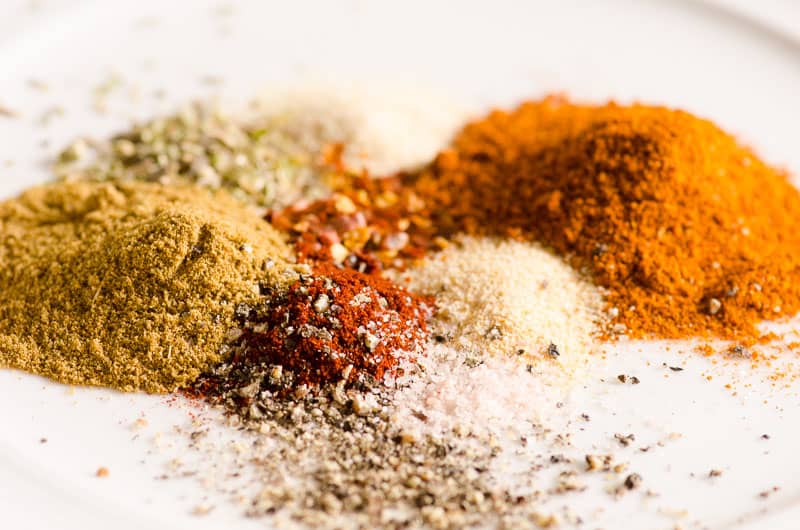 Taco Seasoning Ingredients
There are a few variations of taco seasoning. My DIY taco seasoning consists of a combination of chili powder, ground cumin, paprika, oregano, onion and garlic powders, salt and pepper.
I like to buy spices organic and in bulk (cheaper). Even from China I spoke to a few companies and they assured me that they go through testing for pesticide residue here in North America.
Also fresh spices make all the difference how good your spice will taste.
How to Make Taco Seasoning Mix
In a small glass jar with a lid add all ingredients. Screw on the lid and shake for 30 seconds. That's it! How hard was that?!
Alternatively, you can stir all spices in a small bowl or a plate and then transfer to a storage container.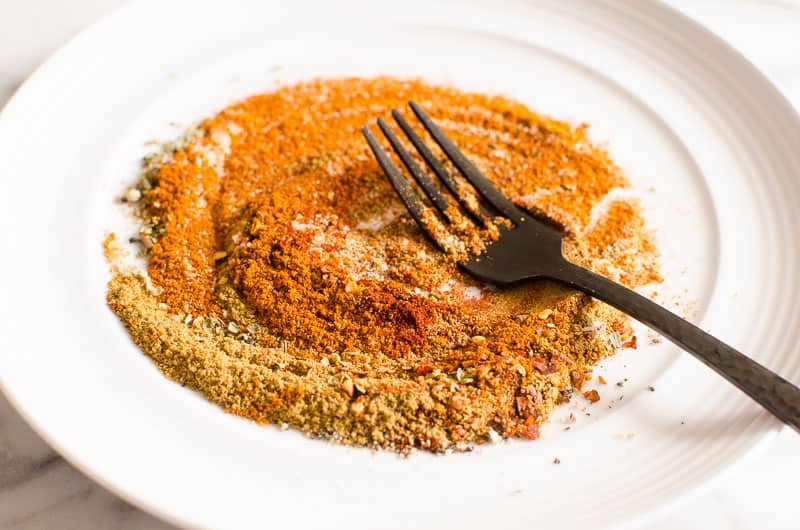 Can I Skip Salt?
Yes. Salt in store bought taco seasoning acts as a preservative and flavor enhancer. You can make homemade taco seasoning low sodium or do not add salt at all.
That takes us to the next question…
How to Store Taco Seasoning
Keep taco spice in a cool and dry place away from direct sunlight. Just like any spices, oils and vinegars. In a pantry or a drawer, for example.
How Long Does It Last?
This taco seasoning recipe makes about 2 tabsleepons. On average, I use about 1 tbsp per recipe. It can be stored for up to 2 years. So feel free to multiply ingredients amount according to your needs.
Recipes with Taco Seasoning to Try
Of course, when we think of Tex Mex food chili, burritos and tacos come to mind. And I have plenty of healthy versions of your favorite Tex Mex foods here on ifoodreal.com.
Other Homemade Seasoning Blends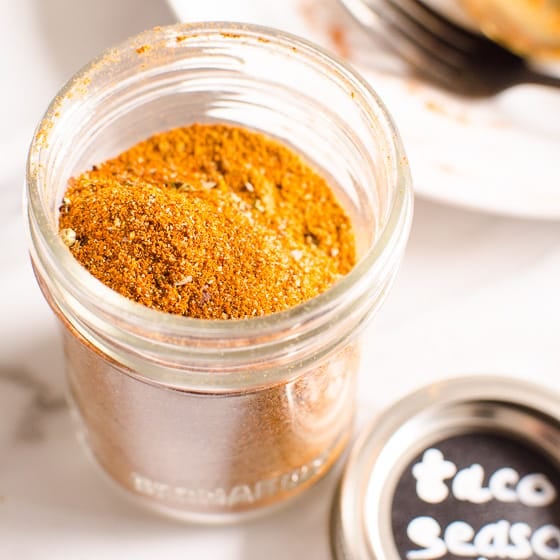 Taco Seasoning Recipe
Homemade Taco Seasoning Recipe with simple spices you have in your pantry right now. It is way more healthy and cheaper than store bought. So easy too!
Instructions
In a small bowl, add chili powder, cumin, paprika, garlic and onion powders, oregano, red pepper flakes and salt.

Stir very well with a fork or small whisk.

Or add all ingredients to glass jar with a lid you plan on storing taco seasoning in and shake well.
Notes
Store: Store in a cool dry place like pantry or drawer for up to 2 years.
You can use less salt for low sodium taco seasoning or no salt at all.
Nutrition
Calories:
29
kcal
|
Carbohydrates:
4
g
|
Protein:
1
g
|
Fat:
1
g
|
Saturated Fat:
1
g
|
Sodium:
367
mg
|
Fiber:
2
g
|
Sugar:
1
g