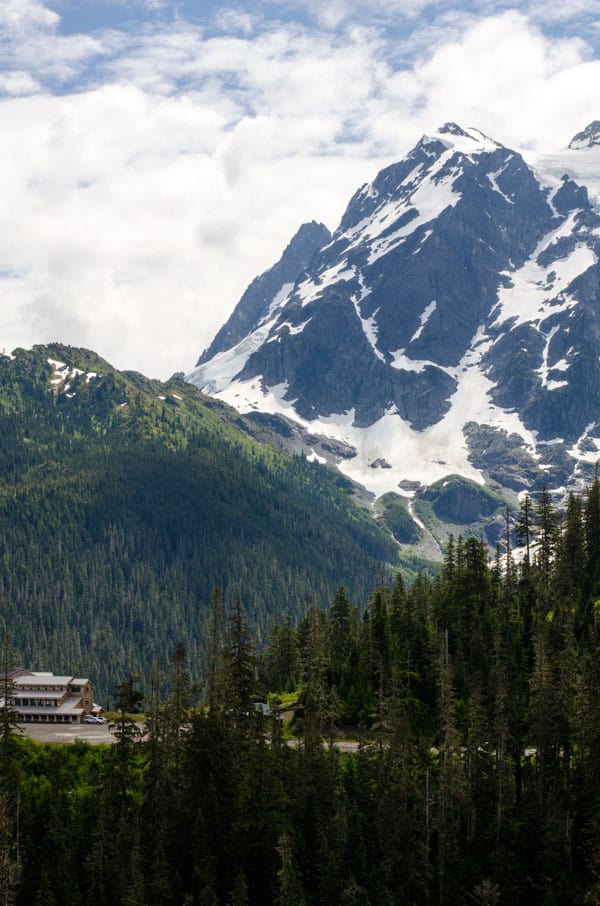 We finally did it! Living only 1.5 hours away from Mount Baker, WA it took us 8 years to visit it. But I know we are not alone – life really gets in the way of enjoying the world around us. At the top we met a couple who lives 45 minutes away and it was their 1st time in 11 years. So, we are good, honey. We are good!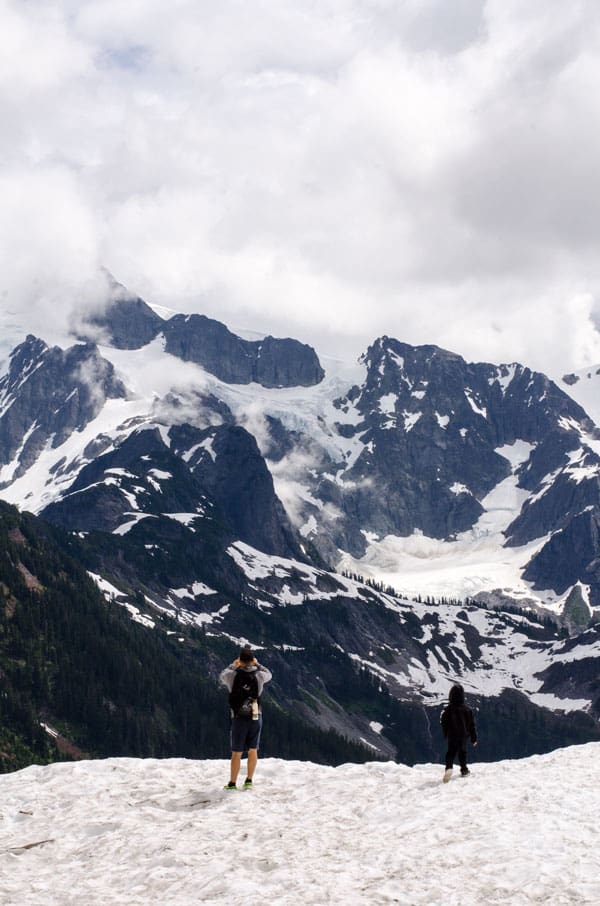 We really didn't know what to expect and our expectations were exceeded. I have heard from many you get to have a snowball fight in July. It was just so hard to imagine. Prepare to be WOWed, my friends. Scroll through a million of pictures but do it till the end.
It took some willpower to convince myself that window washing can wait. It is really hard "to stop and smell the roses" when you are a mom but I promised myself to do just that this summer.
I'm so glad I did.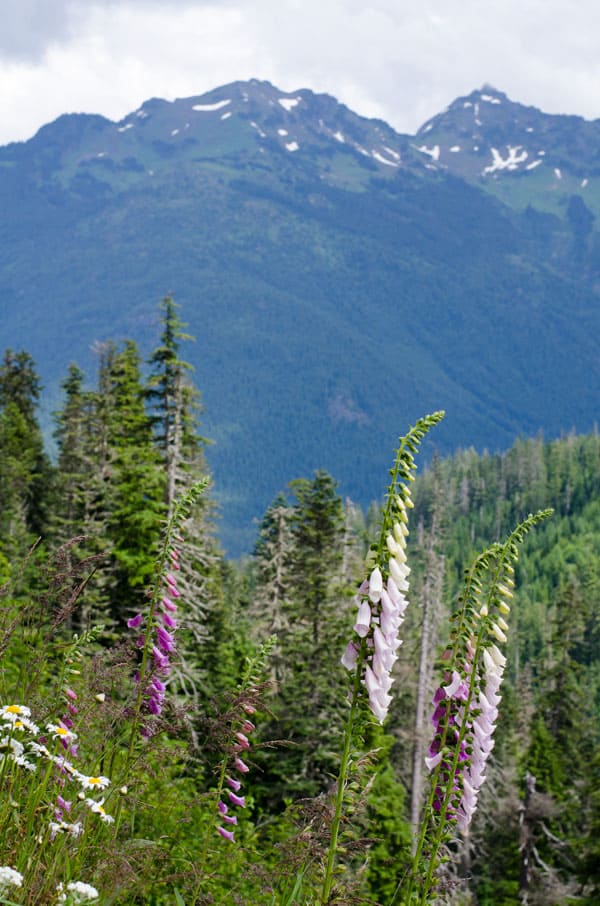 The view from these windows was so worth other murky windows.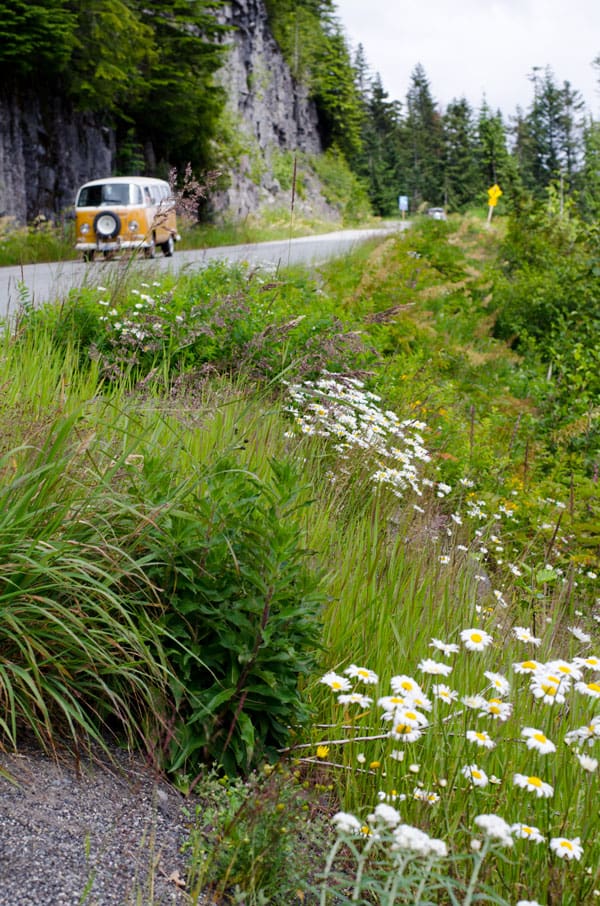 So, we hit the road. A picturesque highway 542 that ends at Artist Point in summer and at Mount Baker Ski Area in other months.
We first stopped at Noocksack Falls – a pretty waterfall to visit. You are already there, so why not?!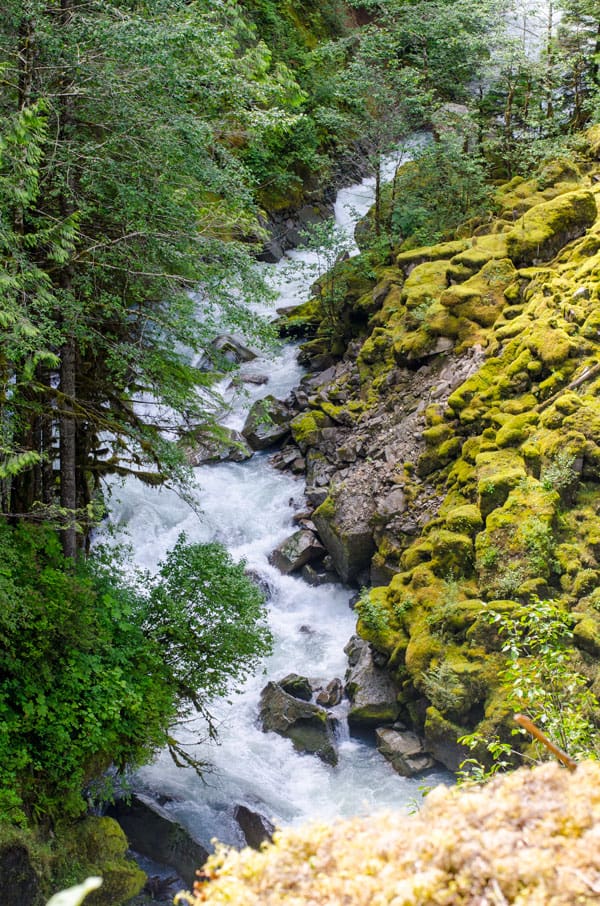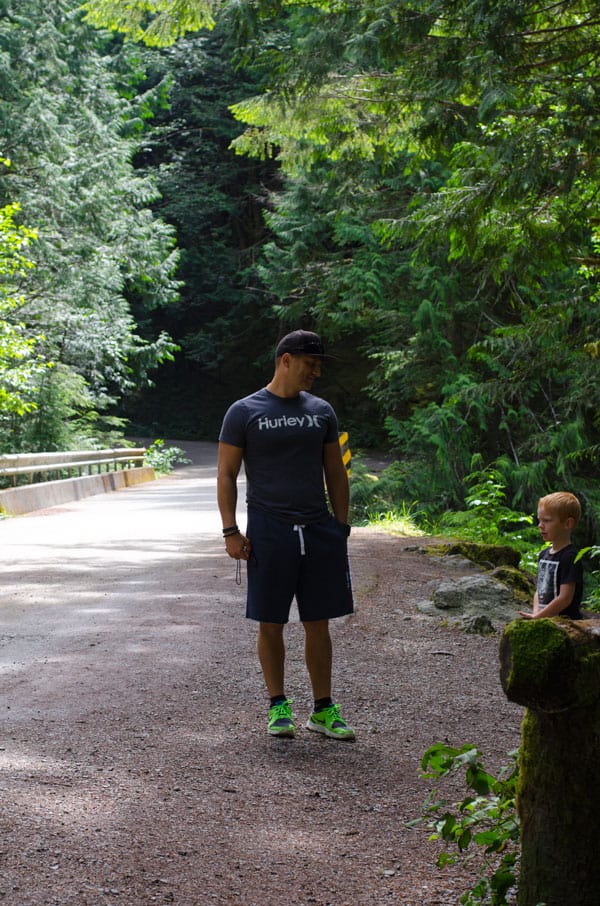 Then back in a car and a 30 minute drive to Heather Meadows. Make sure to have $5 cash to pay a park's fee.
Passing by a chairlift at Mount Baker Ski Area I would have never gotten to otherwise…
Once you arrive at Heather Meadows snow is everywhere around you. And depending whether it is cloudy or not, it will be cold or super hot. Our faces were burning and it was so hot in the sun. That is how high up you are – 5,100′ high.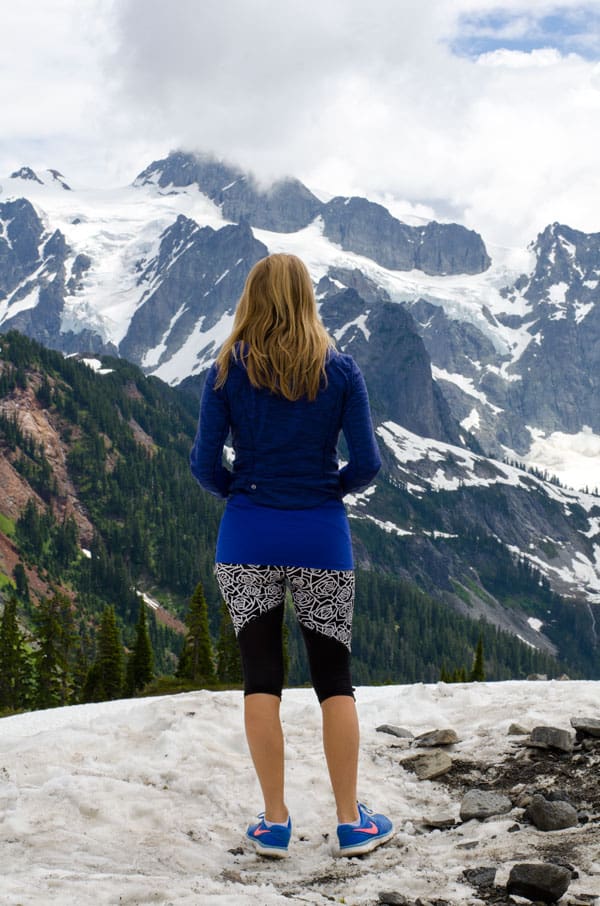 Front and back. Just for me. Why not?! So, I know what to work on and not. Nothing to work on – just eat healthy food and work out whenever I can for health benefits. I finally nailed it by 34…
Kids couldn't get enough of snow. They kept sliding down with completely soaked feet. Bring a tube or something to sled on. I am serious.
I'm presenting to you magnificent Mt. Baker! As we learned in a visitor centre George Vancouver has named it after his third captain. This view opens up pretty much immediately from a parking lot of Artist Point. While driving in town Mount Baker always looked more covered in snow that is why I didn't recognize it right away.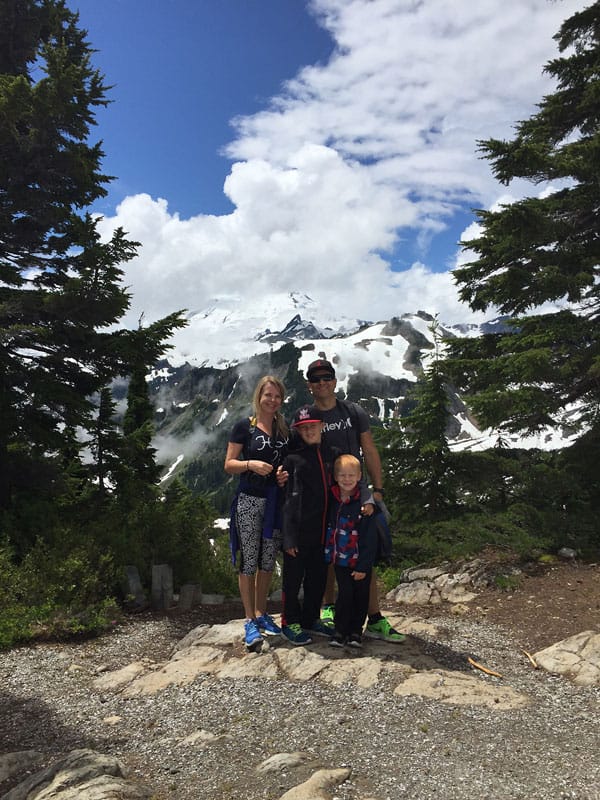 Just stunning views everywhere you look or sit…
Baker Lake in the distance….
Surreal Cascades…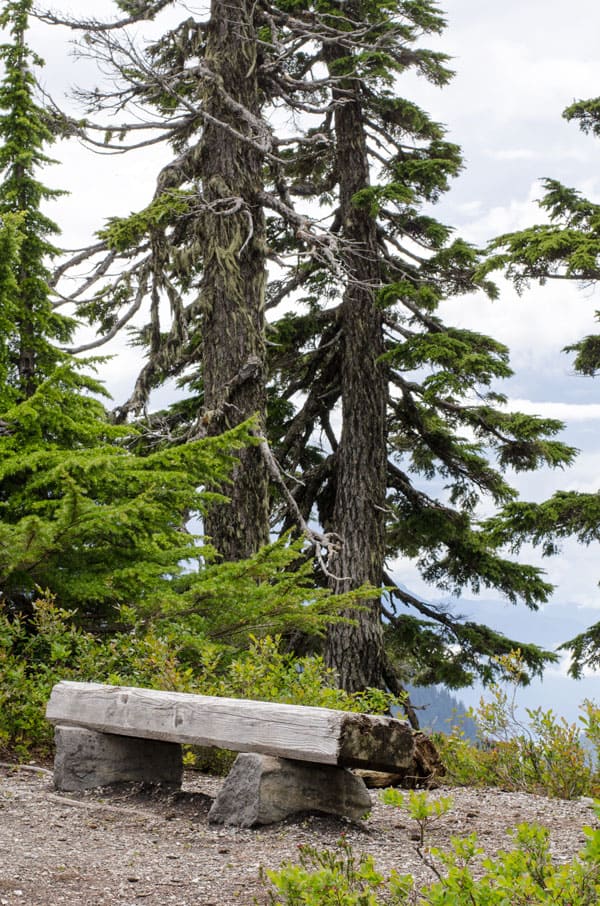 Benches to have a picnic while enjoying a hard to forget view…
Never ending cell phone shots…
Kids sledding…
As we turned away from Mount Baker facing Canada in the North we could see how powerful and unpredictable mother nature is.
We knew we had to rush to the peak of Artist Point before it would either rain or snow. Who knew what it would be since there is snow in July on the ground?! Could be anything, really.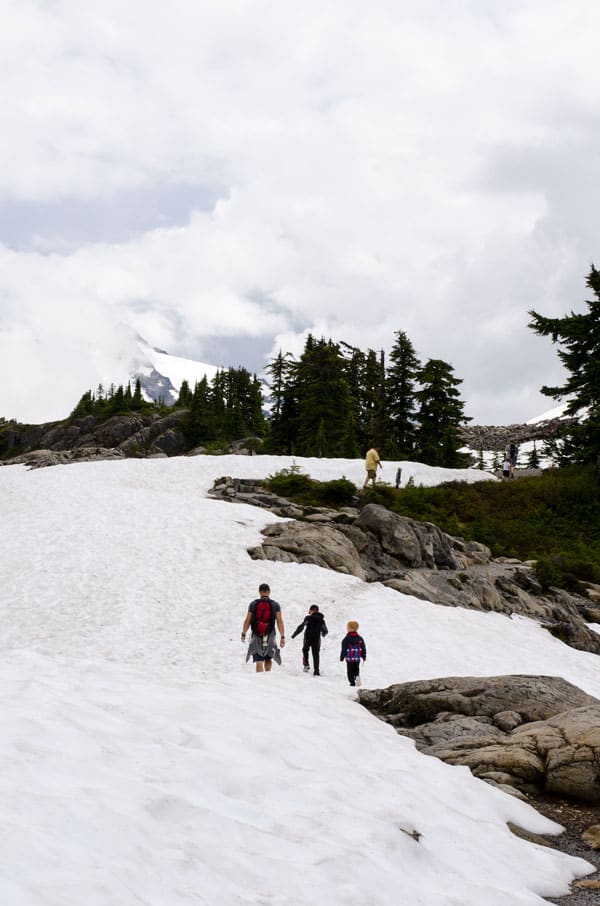 The trail to a peak where Mount Shuksan unfolds in front of your eyes is about a mile and consists of mixed gravel, snow and rock. Very easy and fun hike for kids. It is such a unique experience.
Once you are there just sit back and take mental pictures…
And a selfie…With a back eye on the kids who never stop.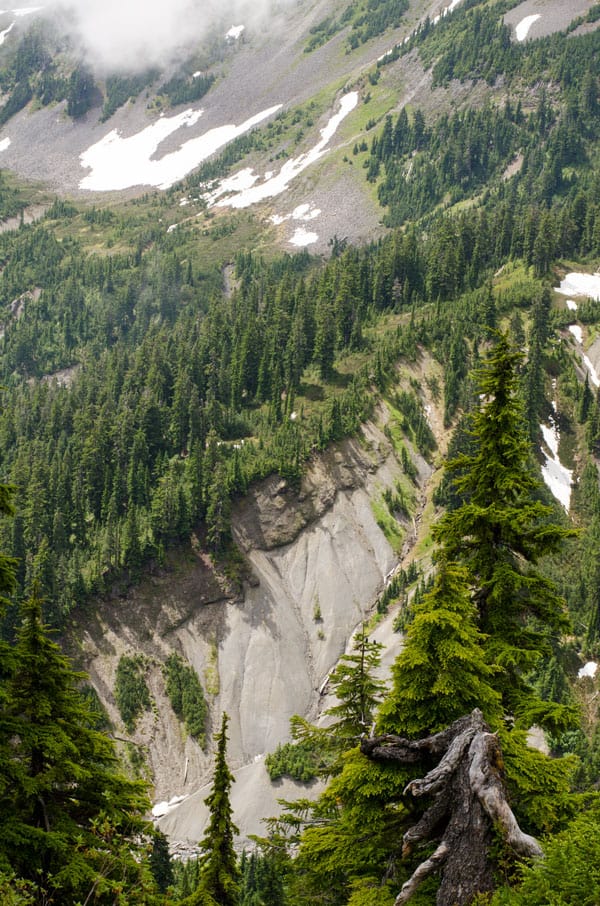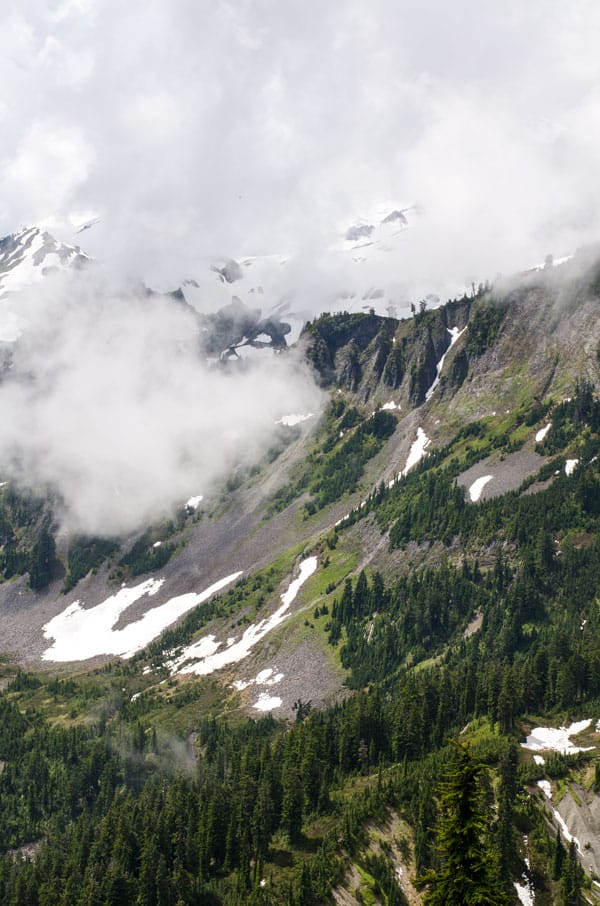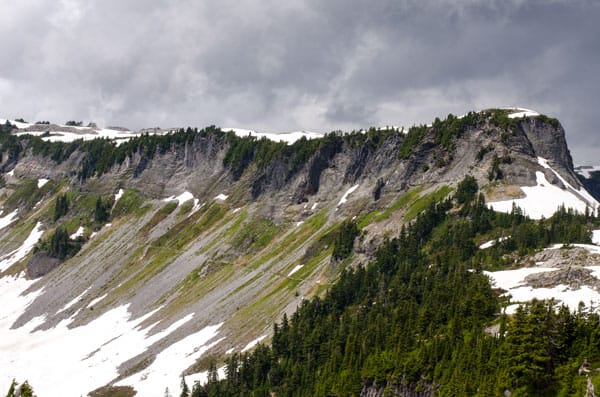 With bellies full of good stuff and hands full of kids' jackets we started to head back.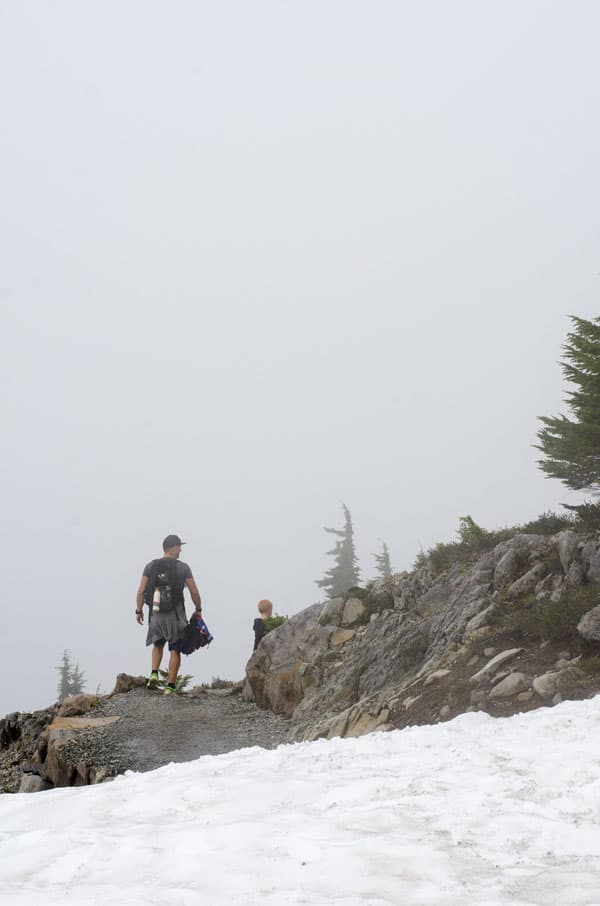 In mere 2 minutes we were in the clouds, cold and wet. Walking on snow. In July. And rained upon. The coolest and most bizarre place on Earth I have ever visited…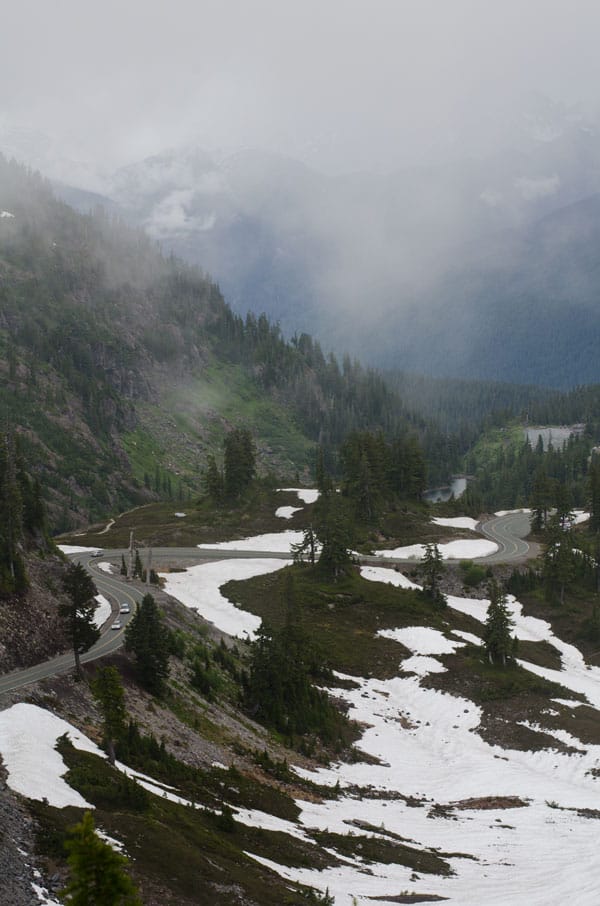 Looking down at more snow.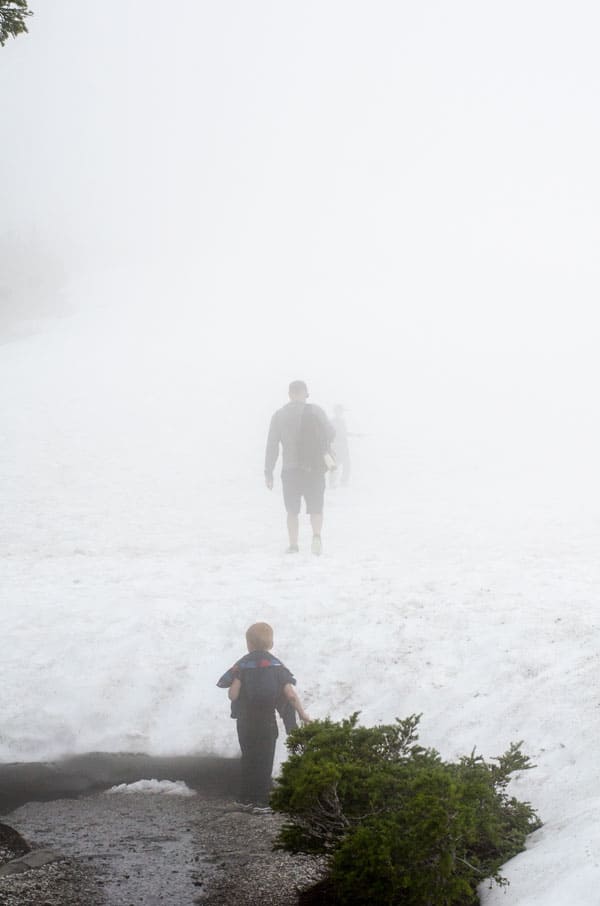 It just shows you how unpredictable weather in the mountains can be.
We got so lucky to have those few hours of sunshine otherwise we would have seen nothing. I highly recommend to visit Mount Baker on a clear sunny day. Check weather up to a few hours before leaving otherwise you will come and leave empty handed.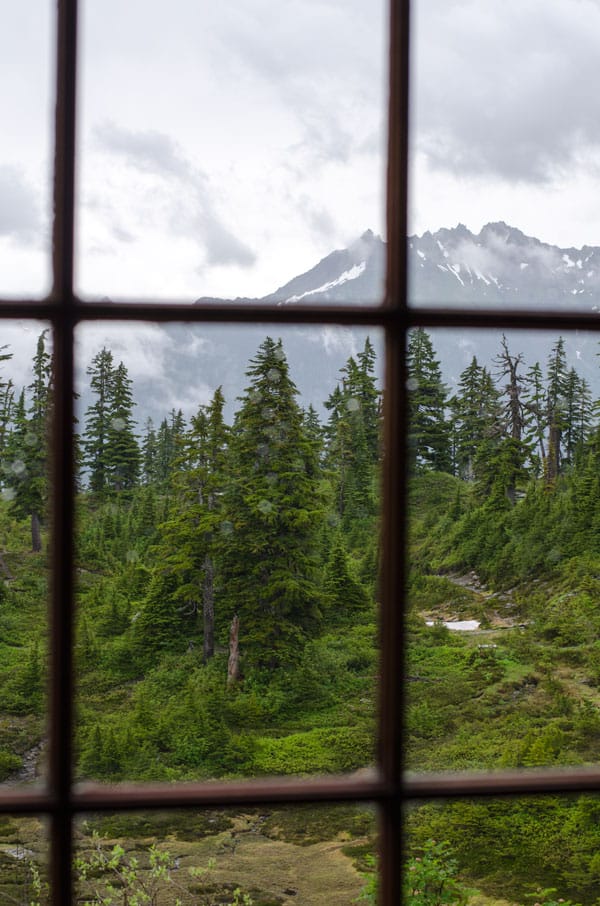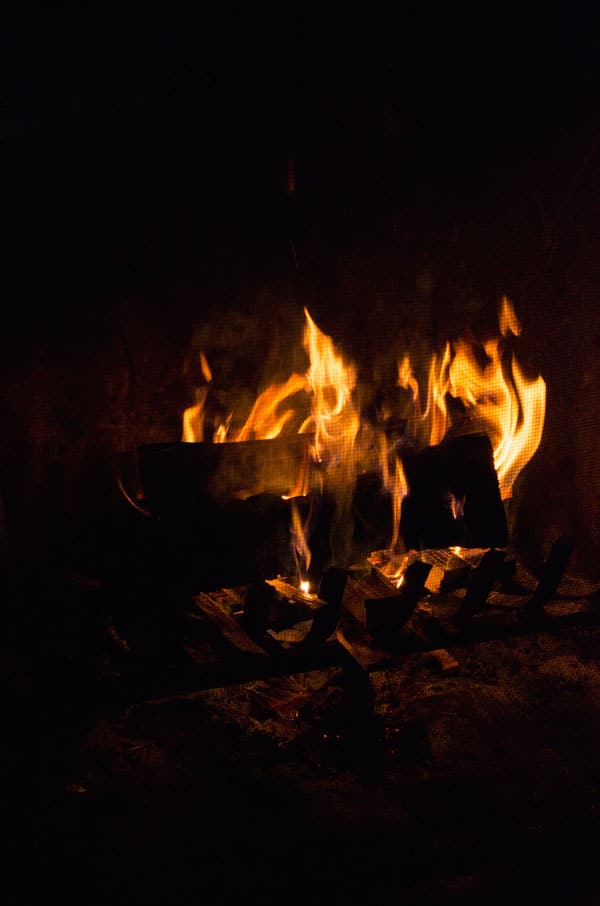 We wish we could have had picnic and do a few more hikes but it was pouring rain. So, we stopped at Heather Meadows visitor centre and warmed up by a fireplace built in 1940s. A sandwich and a cup of coffee would have been so good. But it was time to go again…
To hit beautiful wet PNW road. To look for a place to have lunch. To dream. To plan our next road trip. Maybe San Francisco?
Until next time!