25 Cauliflower Rice Recipes that are healthy, low carb and yet taste delicious. These dinner recipes are packed with flavor, nutrients and will keep you satisfied for hours.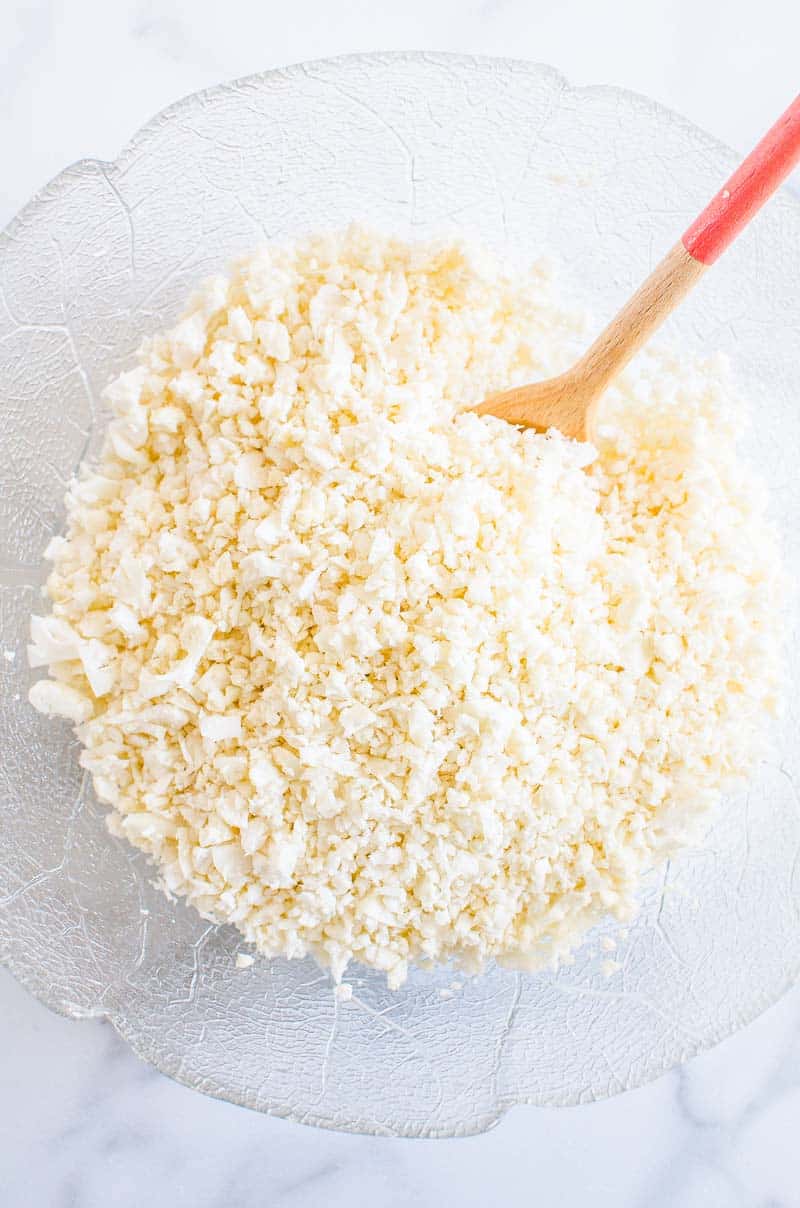 What Is Cauliflower Rice?
In case you have been living under the rock since 2017… Just kidding. But that's when a concept of cauliflower rice has exploded.
Here are the key facts you need to know about cauliflower rice:
Cauliflower rice is simply finely processed cauliflower.
You can buy cauliflower rice at most stores (especially in the US).
Store-bought cauliflower rice comes in bags, fresh or frozen. Look in a fridge of a produce section or in a freezer of frozen vegetables aisle.
You can make cauliflower rice at home very easy using a food processor, box grater or knife and a cutting board.
Cauliflower rice freezes for up to 3 months and you can cook it from frozen.
That's all you have to know about cauliflower rice.
Now let's go over 25 delicious full of flavor low carb dinners you can make with it.
Quick Links
Low carb dinners that will keep you satisfied for hours. Divided into sections for your convenience.
Please don't be shy to share! The more people eat healthy, the lower our medical bill. I mean it. 🙂
Cauliflower Rice Recipes with Chicken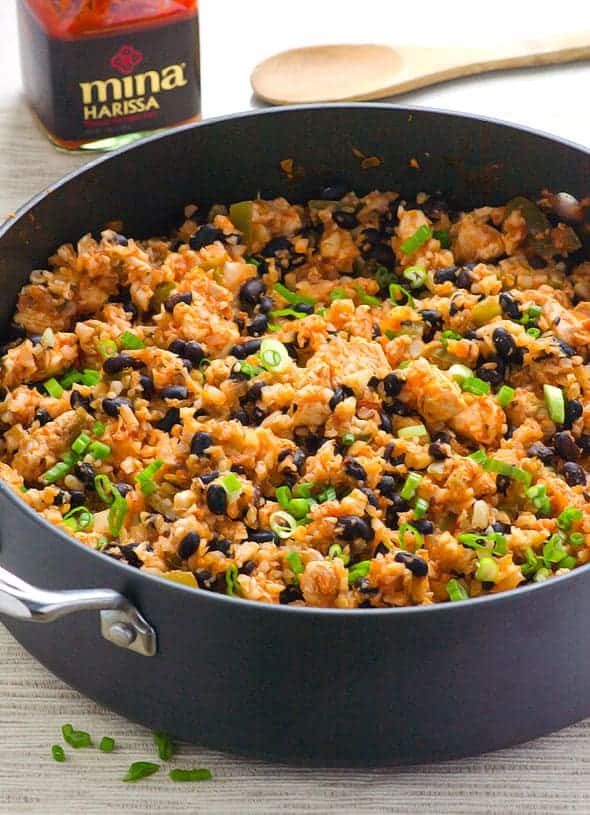 Chicken adds protein to a low carb meal with cauliflower rice. Plus cubed boneless chicken breasts or thighs cook almost as fast cauliflower rice making all these recipes 30 minute healthy dinners.
Mexican Cauliflower Rice Recipes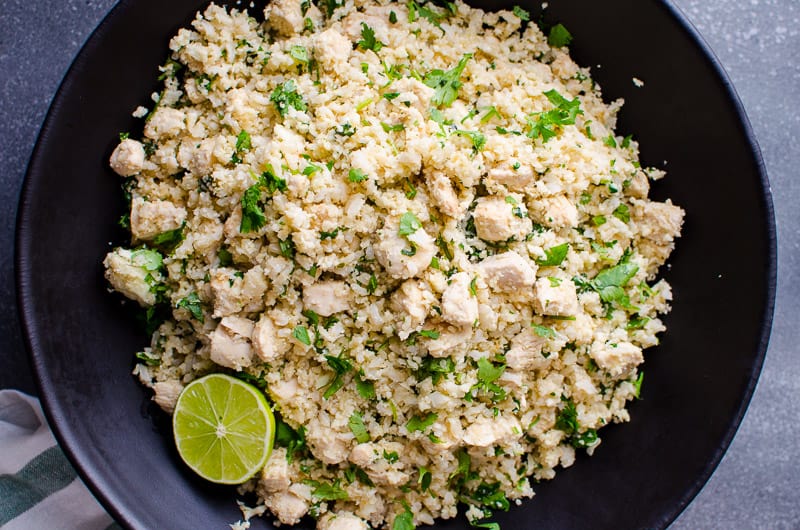 Traditional ingredients used in Mexican cuisine like cilantro, lime and jalapeno add amazing flavor to otherwise bland cauliflower. You end up with a delicious low carb dinner that is low in calories and big on flavor.
Vegan Cauliflower Rice Recipes
When it comes to make a vegan cauliflower rice meal filling, one can rely on healthy fats of coconut milk and high in protein and fiber vegetables, beans and legumes. Also tofu! I love tofu so much! You can easily make my super popular fried tofu recipe and add it to any of these recipes.
Indian Cauliflower Rice Recipes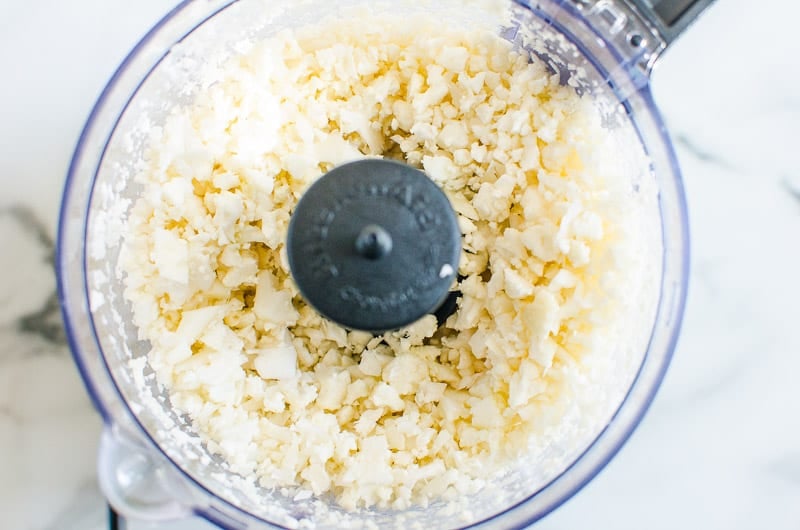 Just like with Mexican food, Indian spices like curry powder add a ton of flavor to vegetables and meat. And it doesn't take a lot of ingredients to make delicious food when you are using curry. Chicken or chickpeas add protein to these delicious low carb Indian recipes.
Meal Prep Cauliflower Rice Recipes
Cooked and seasoned cauliflower rice lasts in the refrigerator well for up to 5 days. Divide into meal prep containers for easy grab and go lunches. Or keep in one large container and reheat for dinner on a skillet with a splash of water.
Other Cauliflower Rice Recipes
I would say these are my favorite cauliflower recipes below. I swear, that fried rice my kids thing it's real. And risotto comes out delicious like in the best Italian restaurant. And who doesn't love extra cheese or taco flavors?!
I hope you enjoy these healthy and delicious cauliflower rice recipes. Be healthy!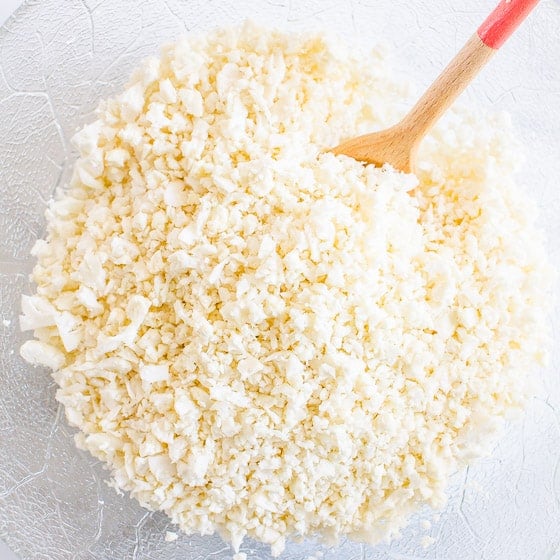 25 Cauliflower Rice Recipes - How to Make Cauliflower Rice
25 Cauliflower Rice Recipes that are healthy, low carb and yet taste delicious. These dinner recipes are packed with flavor, nutrients and will keep you satisfied for hours.
Ingredients
2

lbs

cauliflower florets

or 1 large head of cauliflower
Instructions
In a food processor, add cauliflower florets in small batches. The key is to not overcrowd the bowl and work in batches.

Process cauliflower until you see the rice texture form.

Transfer "rice" to a bowl and repeat with remaining cauliflower.
Store: Refrigerate riced cauliflower in a glass bowl covered with linen towel or a beeswax wrap. It will last this way for up to 5-6 days staying dry and without becoming soggy and developing a foul sulphur smell.
Freeze: Freeze cauliflower rice in desired portions for next recipe. It freezes beautifully in large gallon size resealable bags for up to 3 months. Cook from frozen, do not thaw.
Nutrition
Serving:
1
cup
|
Calories:
227
kcal
|
Carbohydrates:
45
g
|
Protein:
17
g
|
Fat:
3
g
|
Saturated Fat:
1
g
|
Sodium:
272
mg
|
Fiber:
18
g
|
Sugar:
17
g