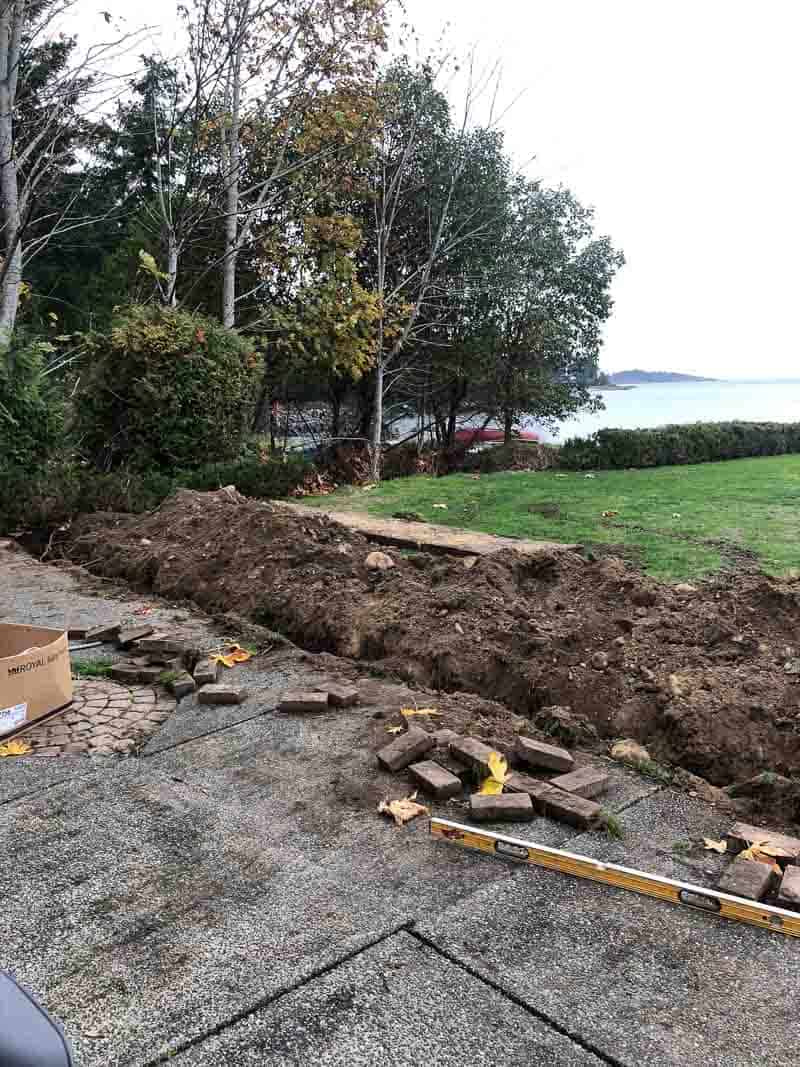 I have been hesitant to come for our October coffee date in a fear it will be very depressing. I was not going to show up and skip to November. In hopes things will be better by then.
But then one day in a shower. Most genius ideas come in the shower or on the walk by the way. So one day in a shower I realized we get together for coffee dates to chat about life the way it is. I can be me, write how I feel and then it won't feel like a chore. No sugar coating writing because that's exhausting to me.
Without further ado. October the way it was. Truly.
October Sucked
Big time! It was a very hard month for both me and Alex. Almost depressing. I lost inspiration in cooking and hope to ever see our house in normal state. I got a tunnel vision. Some days I couldn't see past next hour.
When I tell you I love nature more than people I mean it. It is very hard to deal with people. As we all know. That's why I love my lonely job. I could never work in an office again. I would get fired by Tuesday. And here in October we had to deal with like 10 people who I hoped I would never have to talk to. Imagine.
We Had to Basically Replumb the House
DUH! Here is how it went:
Tile setter already installed a heated floor in the bathroom when plumber noticed water is standing in the shower.
I remember Adam took shower once and it was barely draining.
So then it means our home inspector didn't run the water long enough to see the water is standing.
Also asshole home inspector didn't tell us polyb pipes we have do explode.
Previous owners didn't disclose the issue. Lied basically.
Realtor has retired, washed his hands and said get a lawyer and write a letter.
See why I don't love people?
How Re-Plumbing Went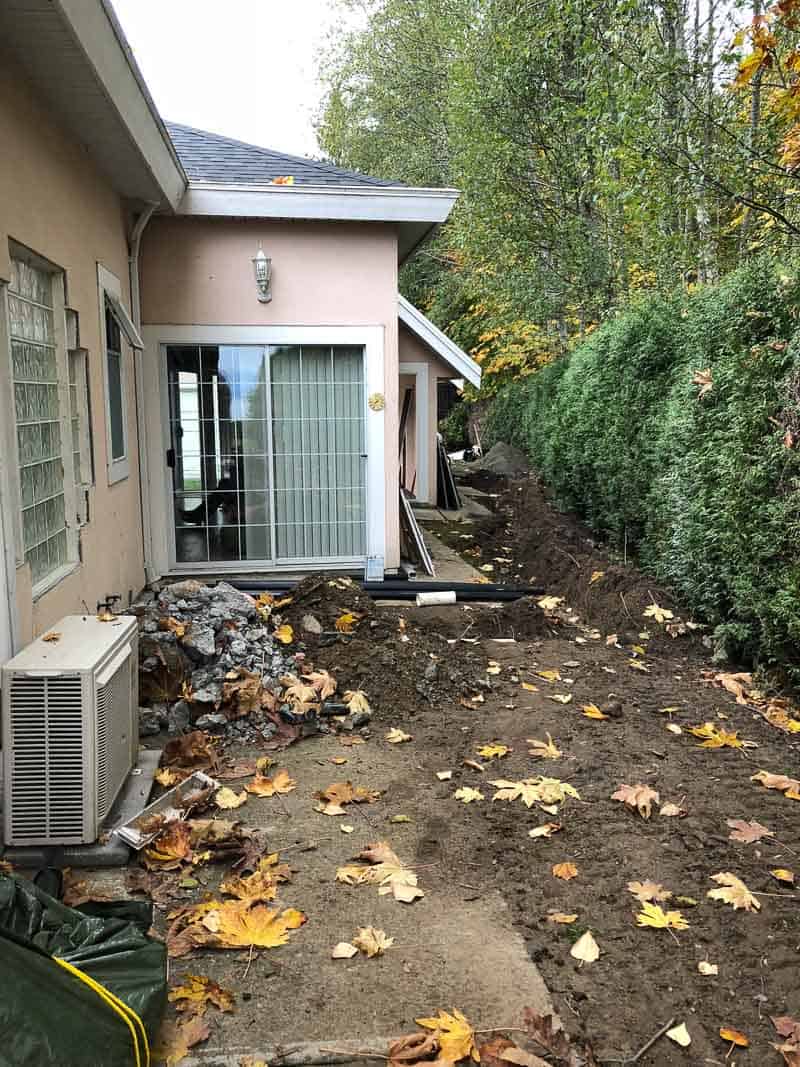 We hired an excavator and installed new pipes.
Found a plumber which came over a course of 3 weeks randomly. One day he shows up, says will come next day and then disappears for 10 days.
Plumbers charge a shit load of money.
Excavator damaged our propane pipe which plumber cut before he left for 10 days. No stove or heat in the house.
To get a good plumber you have to wait for months.
We are still finishing basic plumbing ourselves.
Breaking the concrete, shoveling sand and gravel, hauling out junk, installing sub pump. We did it all in October!
Cooking
In the midst of all of this I lost inspiration for cooking. While there was no heat I started to utilize electric hot plate. But it's such crap Walmart quality it gets overheated and shuts down. Imagine? No? Don't!
The entire 30 years old surroundings started to depress me. The green wall colour. No heat.
Our existing one and only ensuite bathroom we all use stinks because of not properly draining pipes.
It's truly glamping here. Roughing it out. No joke, my friends.
Studio Situation
I don't have other words to describe people who lived here for 17 years except as PIGS.
Even insulation under the flooring and behind the walls had mice and rat droppings. A few nests. A few dead bodies.
We ended up ripping out everything.
I Am So Homesick
In the process of all of this roughing out I became so homesick. Not that we hung out with many friends or had a family.
I am a city girl. Living in rural area is new to me. And I go to Nanaimo and there is the bustle of the city only 15 minutes away from my house. But it's not right around my house. I need to get used to this new life.
I miss my neighbourhood where I walked.
I miss my clean, updated and organized house.
It's just nothing feels like home yet. It will take a year or two.
I Realized Life Flies By
I think moving to a different house without memories of my little kids in it made me realize how much older they are.
It's a different stage. My kids are so grown up compared to even 2 years ago.
New chapter. Life flies by.
It made me so sad. I have been crying about it daily.
Why do we have to get old and look wrinkly?
I also realize life with growing kids gets busier and filled with more worries.
I have been thinking about life a lot lately…
So That Was October and First Half of November
For a few weeks I cried every day.
From unfairness of life mainly.
How everyone wants to take advantage of you.
From exhaustion of thinking through every detail while proceeding with the renos.
From shrinking bank account.
I just stopped yesterday. That's why I can write. But now writing about kids made me tear up again… I'm such a hot mess these days.
Moving Forward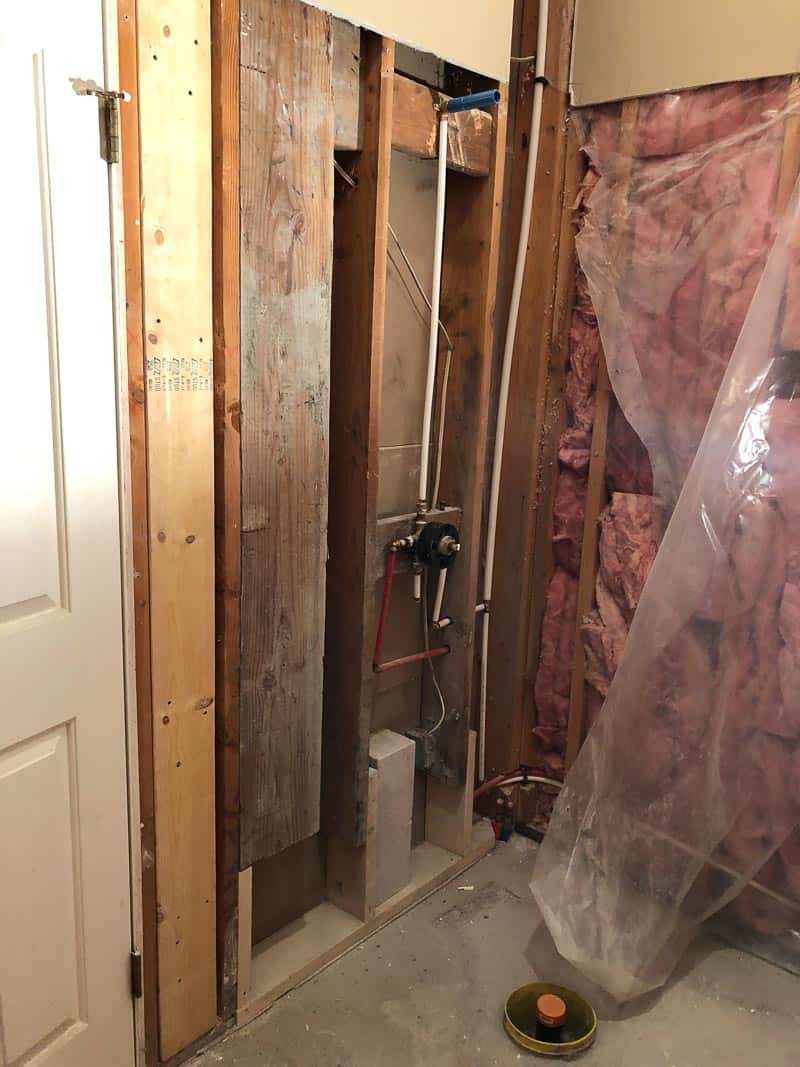 But nothing we can do except get up every morning and move forward.
We have heat back.
Tile setters are scheduled to come in next week and start on the bathroom.
Bathroom vanity and countertop are ordered. Coming December.
Bathroom fixtures are purchased.
Studio island cabinetry and countertop is ordered. It took a part of me with it. So when you see me standing at that beautiful island know it has lots of my tears. Coming December.
We can start putting drywall, laying floors and proceeding with the studio.
Still have to finish plumbing ourselves.
On the Brighter Side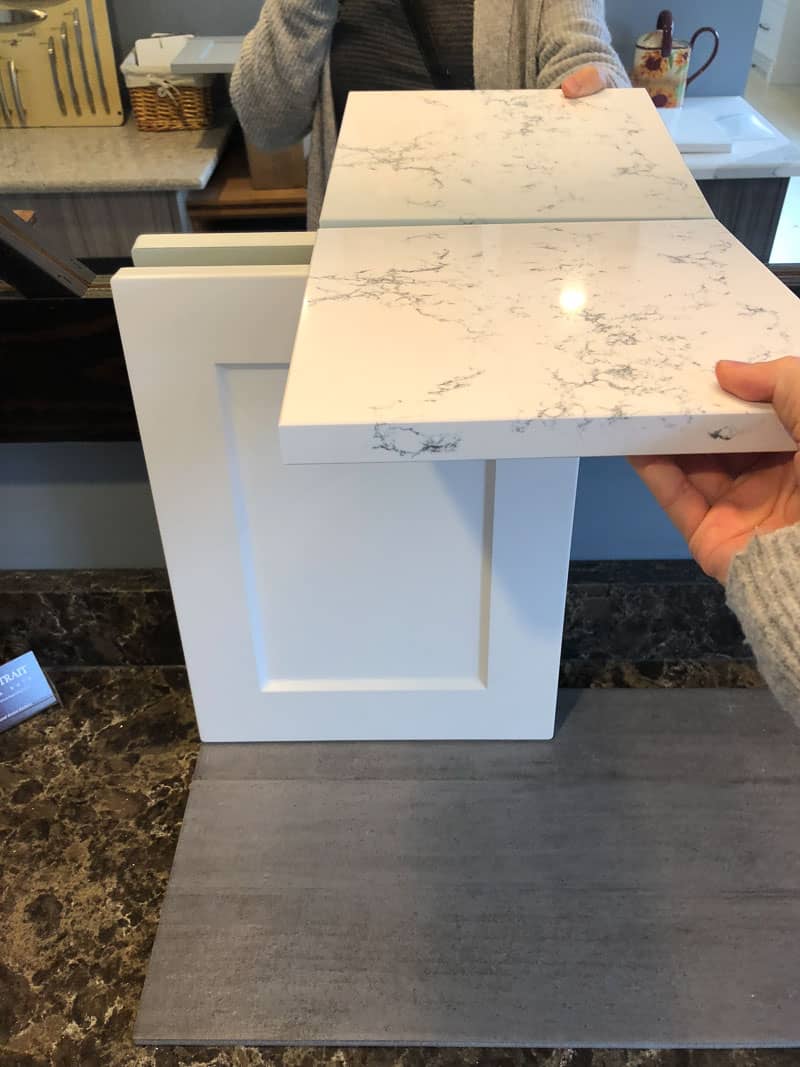 We knew it would be a lot of work to clean up after someone who did NOTHING with the property in 17 years.
We still know it is worth it because we got a very good price for the house in AMAZING location. It's for you rat pet owners and simply dirty filthy people who owned my beach house before me, if you are reading. Bahaha.
We have met so many people and made new friends. Everyone is so nice!!! It's just everyone is new.
Kids love the new area, house, school, hockey, friends more than in their "previous life".
I made so many young mom friends already. Never had that many before.
I know we will get there because I moved so many times already. Just not at 37.
I think I can do this…I know it's gonna be a rough winter but no options. Gotta pull through. It's an experience. It's an investment. It's just so hard to see past green walls and falling apart kitchen right now.
If you read my depressing October reflections I applaud you. I feel better now that renos are moving forward. My cooking inspo is almost back minus the disgusting kitchen but I can do this.
Hope we will have more fun on our November coffee date. It should be better!!!
xoxo