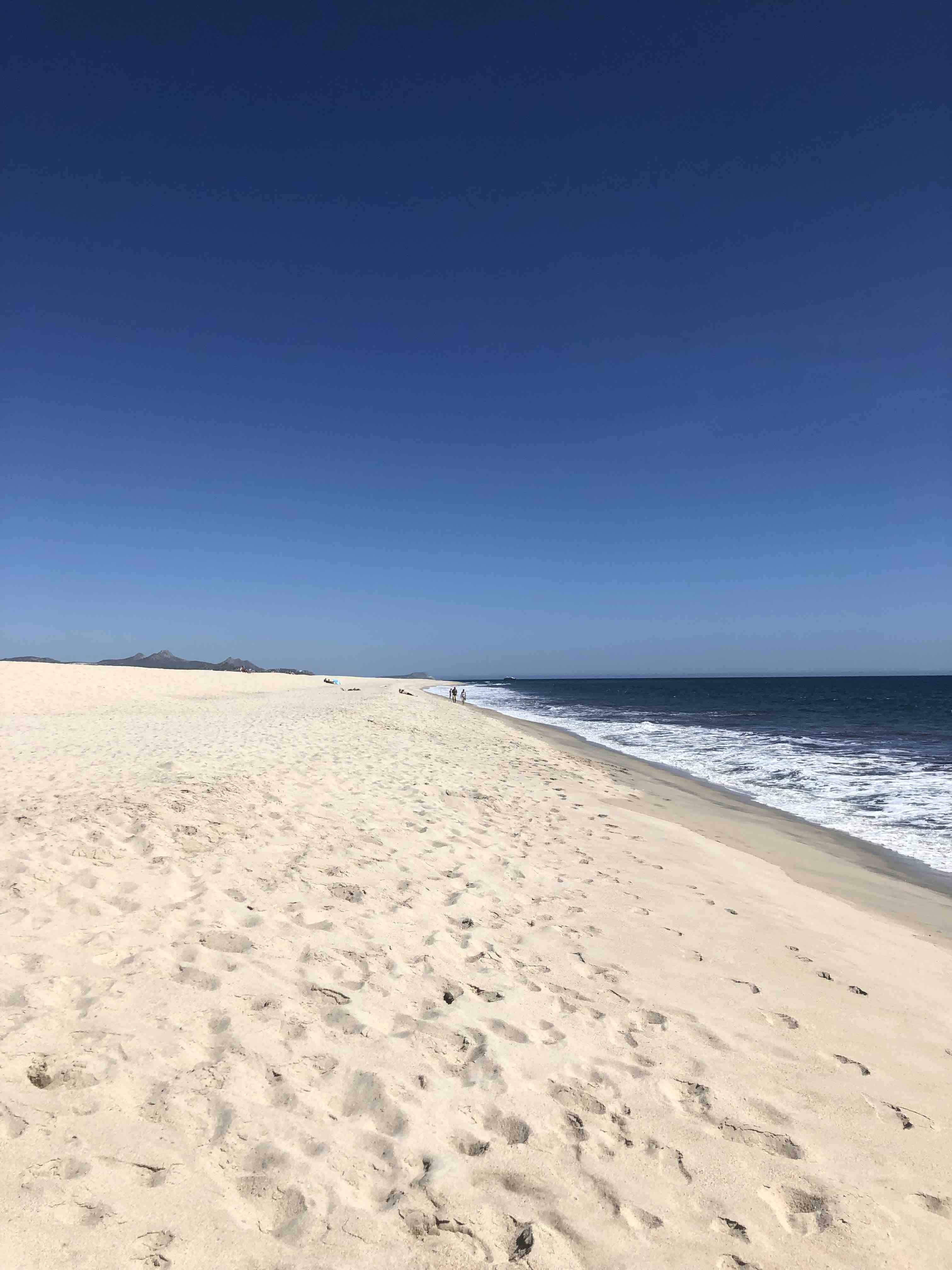 Hello, friends!
Time for a coffee date. And it's a happy one. January went so much better than October.
We Went on Vacation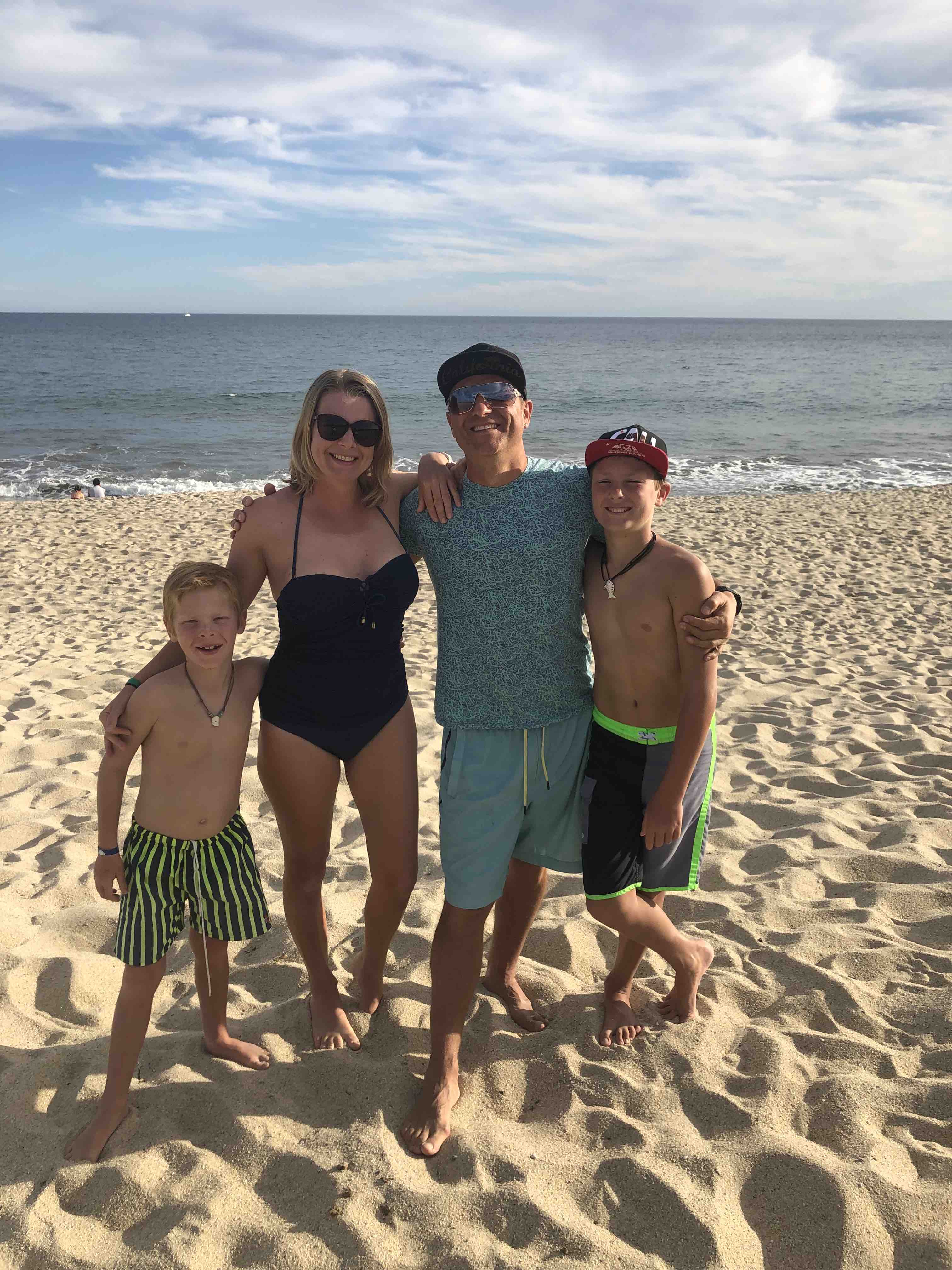 About beginning of January we looked one last time at vacation packages to see if there is anything we could afford before February prices sky rocket. We desperately needed a break from everything that has happened in 2018. But as always, it's all about money because all the renos… I looked one last time and there it was, my chance "to breathe", staring at me. And in 10 days we were on a beach. I mean I live on a beach but it's a cold beach right now.
Passports were ready. Summer clothes clean. All I had to buy was a bottle of mineral sunscreen. It is really simple to go on vacation in 2019. You can go from "not going" to being on a beach in 48 hours. Seriously!
I Left My Phone at Home 
One thing my gut was telling me "leave your phone at home". And as scary or unheard of it might seem to many, I felt 100% confident and no fear to do just that. It ended up being the best decision of 2019 for me personally, so far!
See, after I wrote 2018 review I realized how good I feel about leaving Facebook business page, not hiring more employees and stopping to produce videos I didn't enjoy. Those were all business decisions for my sake and the sake of my family.
As I grow older, I realize how time flies. How we can never take back time with our loved ones. Kids grow up and so do us, parents. Tomorrow will never be yesterday. It's important to live a meaningful day every day.
I am super grateful for technology that has offered me an amazing business opportunity. I realize that. But at same time I know I abuse it like everyone else does! And at same time, my heart screams "simplicity". Must be a new island citizen in me. And I'm happy about this change. These days I despise planning, over thinking and the life race.
We live in a super fast paced world. My children's hockey schedule is literally killing my weekends. They love it, I hate it. And I'm not sure I have a better solution than just not do any sports spring-summer to take a break. My husband is extremely fast paced person. I feel like everything is flashing in front of my eyes with a speed of a rocket ship taking off into space.
That's why I left my phone at home. And it has been AMAZING!!!
Where We Went
We finally went on my dream vacation! I have been waiting for it for 4 years! No, we went to Disneyland, and San Francisco, and lived in Mexico for a month, and did a lot of local trips, and many hockey tournament trips. But honestly none of the above mentioned vacations were for me. They are for my kids and our family. Not even for me and Alex. Not for me. But for our memories. And they were great, don't get me wrong. But they are not 100% what I would have chosen.
You know what I mean?! I hope you do cause that's why we are friends. When you are married. When you have children. Life is no more only about you. Many sacrifices and bank withdrawals are included in this dream life we call "marriage" and "family".
We finally went to an all-inclusive resort in Cabo, Mexico!!!
Yes, friends! That is my dream vacation until further notice. Even I don't know until when. Many folks admire Hawaii. Most are in awe of New York. Everyone's bucket list includes Alaska or Europe. Some crazy ones dream of Vegas. This 37 year old suburban mama is only asking about an 11-12 day all-inclusive vacation once a year.
None of the above average population dreams mean vacation to me. All those beautiful places I will visit when we are empty nesters. If all goes according to plan, I should be free around 45. But for now, might be the lack of family and help, or might be always hungry 3 men in the house, or maybe my cooking job. But all this girl wants is 33 meals I don't have to cook or clean after. I'm all about taking my lemons and squeezing my own lemon juice out of them. That's it!
Where We Stayed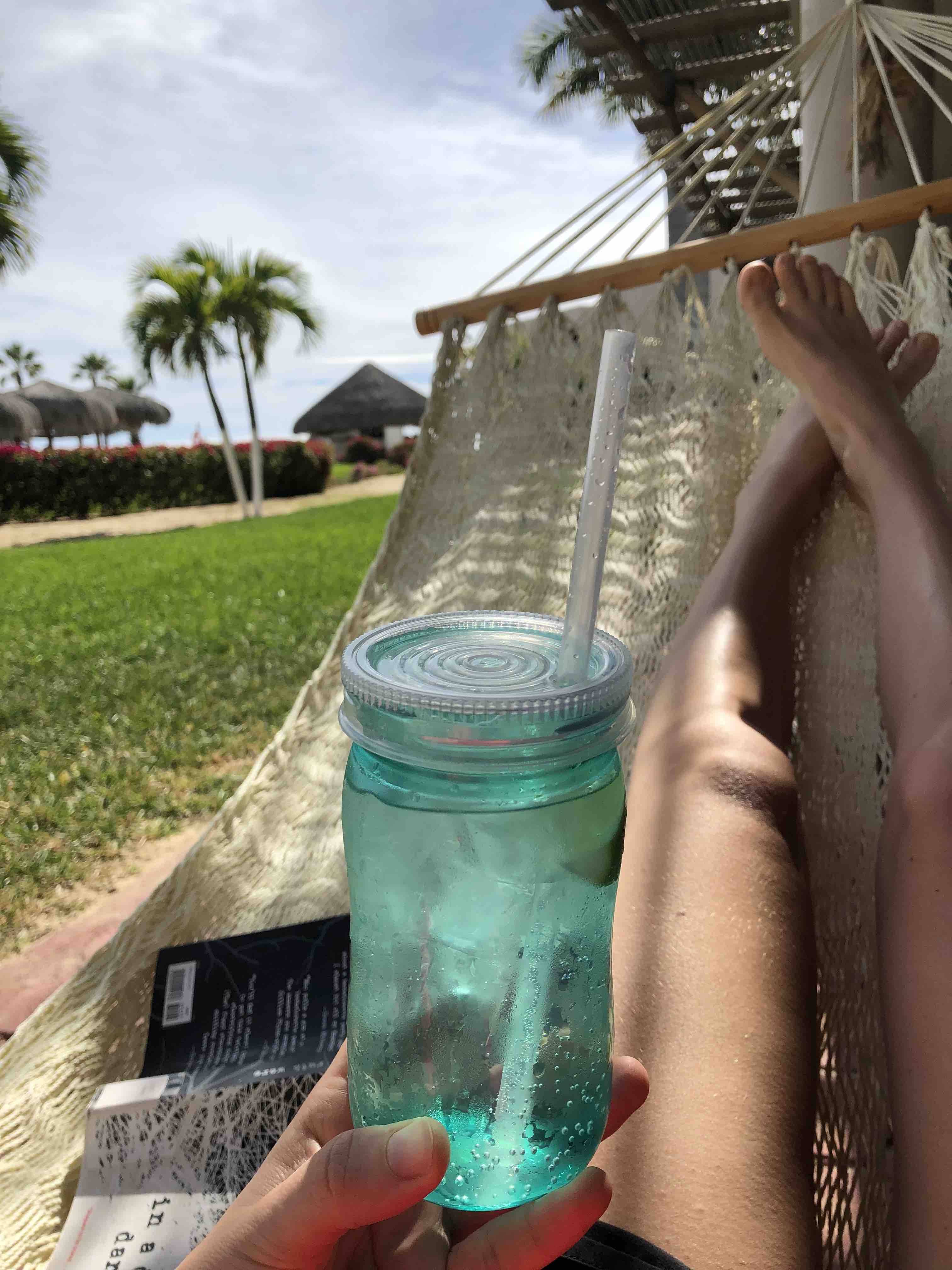 Literally the cheapest resort that popped up on my screen. 11 days! I loved every second of it!
We have stayed in all inclusive resorts over 10 times by now. I know what I want.
It was fairly small – no golf carts to drive me to dinner. Thanks but no thanks.
Quality food – not too many rows but as long as it's good food.
I don't care about # of restaurants because it's all same food in different shapes when it comes to an all inclusive resort
One pool for the kids is enough. They don't need lazy rivers, waterslides, 5 pools etc.
My kids don't care about the ocean – all they want is the pool. As long as the beach is pretty and perfect for walks, and even if it's not swimmable – perfect.
Room good enough to crash at night. I don't care about 5 stars, TV, fast wifi etc. I'm on vacation. And Holiday Inn ground floor rooms had a hammock. Perfect!
Direct 4 hour flight so I don't spend 48 hours getting to and from my dream vacation.
Honestly, at first I was sceptical because of the price. We paid $3,700 for 4 of us for 11 days. I think, January is usually the best time to go on vacation down South. It's already cold at home, holidays are over, mid winter and somehow it's cheap before crazy February and March spring break prices. November and December are even cheaper (not the holidays, of course). So that's when we like to go.
Anyways. Then I checked Tripadvisor and many are complaining. But I mean I learnt my lessons before that Tripadvisor is hit and miss as many seem to have such high expectations. And you can't do that with South destinations.:) North America is privileged to have what it has and many forget that or probably don't realize how the rest of the world lives. Many times I checked resorts we stayed at before with no complaints but others found so many reasons to "never coming back" LOL. I guess we grew up poor, that helps to be happier now.:) Then I checked Google reviews and they are 4.5 out of 5 stars. Bingo. So I kind of knew we would be OK.
I honestly have no bad things to say about our vacation. Like ZERO. From the amazing WestJet flight to a super amazing hard working staff at the hotel – everyone made our family so happy. Food was good. Yes, you get tired of it no matter where but still I didn't have to cook or clean, so I loved everything. Yes, there was no guacamole which is kind of odd since we are in Mexico, but thats' soooo minor. Coffee was very decent, that comes from a European. Baked goods tasty, smoothie and omelette station for breakfast, OK bottled wine, salads, so much fruit. Fist tacos by the beach for lunch, ice cream machine. Movie night on the beach. Activities by the pool. Kids had a blast!!! Service was AMAZING!!!
I honestly can't believe people could complain. After I got home and read Tripadvisor I laughed. But I know what the problem is – once again processed foods diet. People expect typical processed foods they eat at home. And again, "the picky eaters" situation. Yes, buffet was full of normal real food, so I guess that's "the problem".  Even pancakes "were not real pancakes" LOL. Yes, they were amazing fluffy pancakes probably made not with the bagged mix or the "wrong kind of mix". So funny that is SO SAD.
By now I know this issue because I get some "amazing" comments on my recipes. So I do know how some people can be. With a phone "everyone is a professor" and I remember "champagne taste with beer budget" clients from my real estate career days. I often remind myself not to be like that. Be grateful for what I have. Be realistic. "You get what you pay for". Especially when I step into my 30 year old kitchen or bathroom. It still challenges me.:)
What We Did
Nothing. Literally nothing. Everyone did what they wanted to do. I swear in 11 days all I did was slept, ate, drank, read and walked the beach. That's it! And watched people and talked to people. That's the best part of an all-inclusive vacation – meeting people and talking about nothing. I think I watched plains landing with binoculars for about 3 hours every day. Like "what airline is this one?"…:)
Kids spent 8 hours a day at the pool with friends. They ate whatever they wanted. I think my youngest one ate ice cream and drank Sprite for next 10 years. I could care less. I ate what I wanted. We all gained a few lbs that will be gone in renos next week.
We literally snapped 15 pictures on Alex's phone one day and that's it. Nothing more. How many pictures do we really need? No one even has time to look at more than 1 per event. What I did a lot though was I took a lot of mental photos for when I'm in a nursing home. And I saw the most amazing things with my eyes that majority of the world will never see.
Baby turtles released into the ocean surrounded by 30 tourists with phones. Me and 3 resort's employees were the only ones who saw them with real eyes. Isn't it crazy?! 2019 is crazy!
Whale playing in the water during the sunrise.
The most gorgeous tall waves ever.
Pelicans diving into the water for fish.
Bees building a beehive on a lounger. Yes! Queen bee showed up right there and the rest is history.
The most beautiful skies in the world!
"Blood moon" was epic!!! Have you seen? Again everyone was taking pics of it. What the heck? It will never ever show up on your phone in its real beauty. People are funny.
What was the most amazing thing is that I didn't have this anxiety, "a job", "a duty", "a responsibility" and urge to snap it all on my phone and share with the world. It is one less thing to do, to worry about, to take care of. Life without phone is amazing!!!
My kids are also at this perfect age where they are independent. I didn't have to take them to a restaurant or pool. Many days we haven't seen them for hours. It was amazing!!!!!!! I can't believe not everyone who goes on vacation goes to an all-inclusive. It's genius! But I get it's not for everyone but just me.:)
And what sealed the deal to make it the best vacation ever for my kids, big and small, was this…
You might not understand if you are not from BC or Canada, or not a hockey fan, but we ended up on the same flight with half of the Vancouver Canucks team. Here is Jake Virtanen which Kyle was even afraid to touch. I mean we were breathing same air for like 5 hours OMG LOL. Complete star struck and "stars are just like us" edition. And before that Chicago Blackhawks' own captain Jonathan Toews boarded at our gate. It was NHL full house at Cabo airport. What more can make a Canadian happy?!
See, you don't have to spend a lot of money to take the same holiday as famous people do.:) Holiday Inn will do just fine.
Renovations Update
We are close. Very close! If you follow me on Instagram, you would know studio's kitchen got installed. We are putting final touches to it and in a few weeks final reveal. I promise! So is one bathroom in the house getting close to being finished. I will be doing detailed posts on the website on both. Don't worry, because some of you were.:)
Cheers!
Next up is April coffee date.