Here is my budget-friendly 27 Costco Healthy Snacks List for real life with kids and work, listing pre-packaged snacks lower in sodium and with less added sugar.
Costco (known as Kirkland brand) is a great place to shop for a family who eats healthy. If you spend more than $5,500 a year there, it makes financial sense to pay $120 for executive membership and earn 2% cash back. So far, not only we have saved money on groceries, but cashback covers our membership and even makes us extra money. Win-win, if you ask me.
I do approach feeding my kids healthy the way I was raised in Ukraine – kids are not allowed to leave the table until their plates are empty. My kids, now 14 and 10, eat 99% everything. One eats better than the other but overall everyone eats the same food. Snacking is huge part of North American culture, I try my best to stuff their bellies with big real food meals but inevitably snacking happens, healthy and not so healthy. And it's fine – balance and moderation.
What Are Healthy Snacks?
Here is my philosophy when it comes to snacks and how I choose Costco healthy snacks:
Snacks do not replace meals. I strive to make each meal complete with protein, complex carbohydrates, fiber and healthy fats – for ideas, check out my collections of 55 healthy dinner ideas, 65 clean eating chicken recipes and 45 healthy breakfast ideas.
Fruit and vegetables make the best snacks, so I use them as a base and then add on healthier packaged snacks.
I strive to buy organic and/or non-GMO snacks whenever possible, however even these labels can be attached to high in sodium and added sugar packaged (processed foods).
When choosing Costco healthy snacks, I look for – minimally processed, with the lowest amount of sodium and little or no added sugar (even quality one), low calorie snacks.
Less waste and environmentally friendly – I would rather cut an apple or give a whole apple to kids that can chew than pay extra and create waste by buying packaged apple slices, fruit sauce cups and pouches.
Finally, balance and moderation in everything in life is key, I believe. I do not go extra hard on myself if I buy kids white flour crackers or Tim Hortons cereal once in a while.
Keep in mind that Costco distribution varies coast to coast. Let's dig in and don't forget to leave a comment sharing your favorite Costco snack finds.
Looking for homemade snack ideas? Check out these 10 healthy banana snacks post and 65 healthy snack recipes.
Dried Fruit
Not all dried fruit is created equal. You want to buy organic dried fruit because it contains no sulphur dioxide (preservative) and many other additives, including added sugar. Sulfites make dried fruit bright in colour and appear larger, where as organic dried fruit looks more shriveled and not as pretty – natural and normal. There is a huge difference in taste!
Dried fruit contains naturally occurring sugar, fiber and all the nutrients fruit has to offer, not to be confused with high in added sugar snacks. This kind of sugar is good for you!
1. Dried Fruit Mix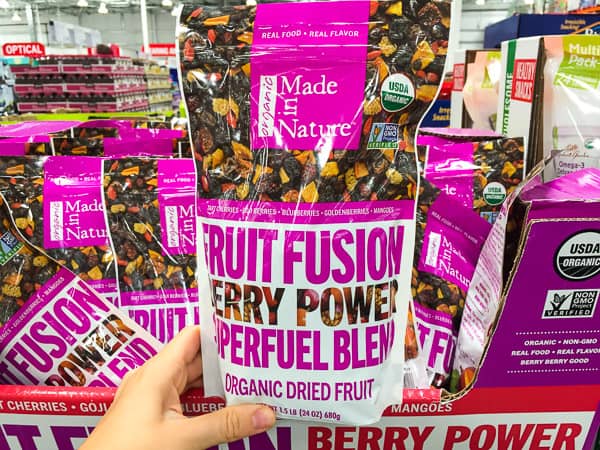 2. Dried Apricots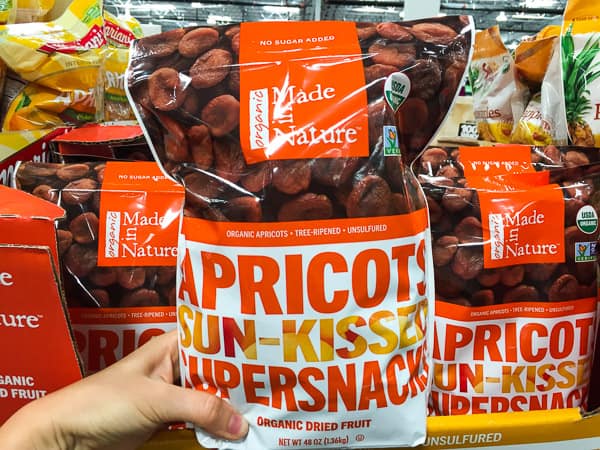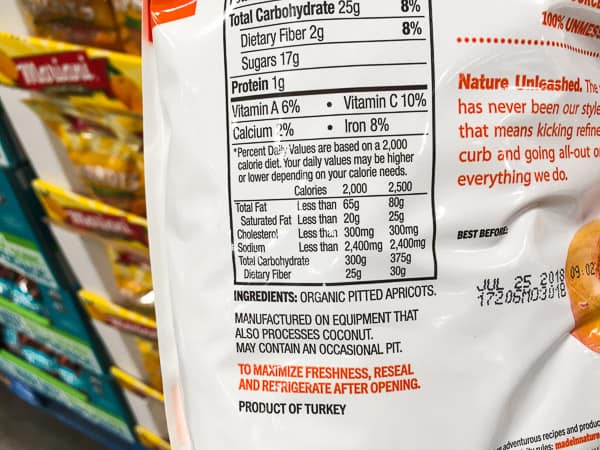 3. Dried Pineapple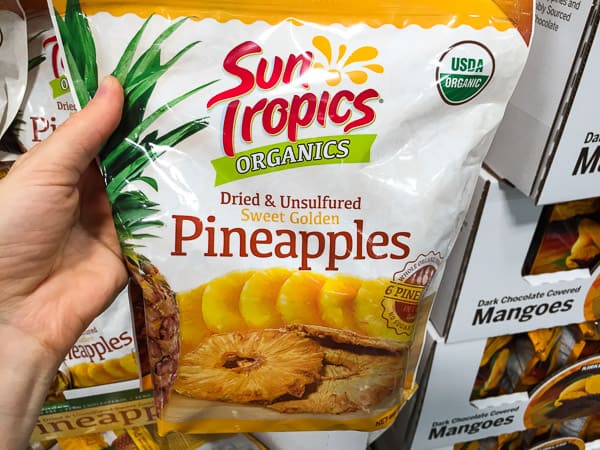 4. Dried Mango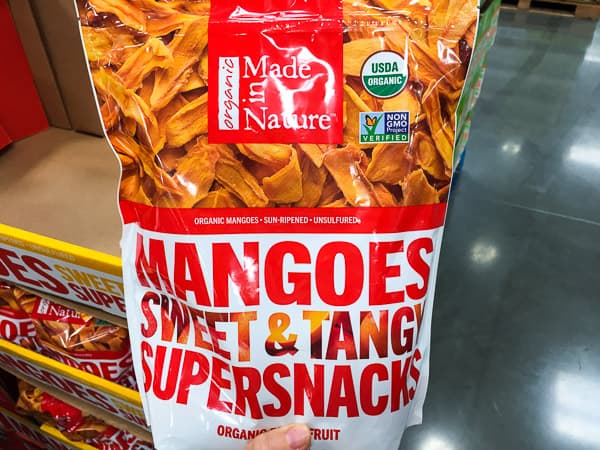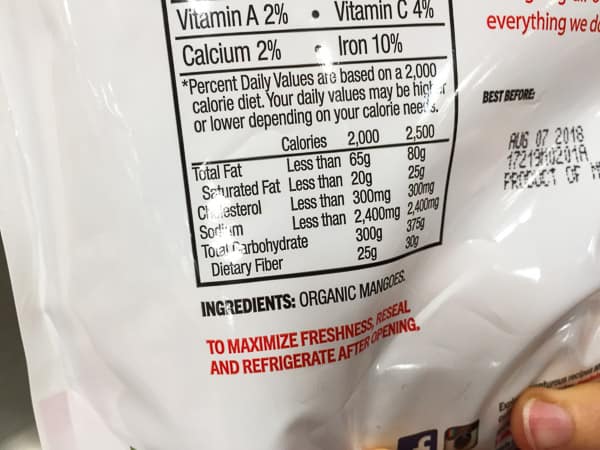 5. Raisins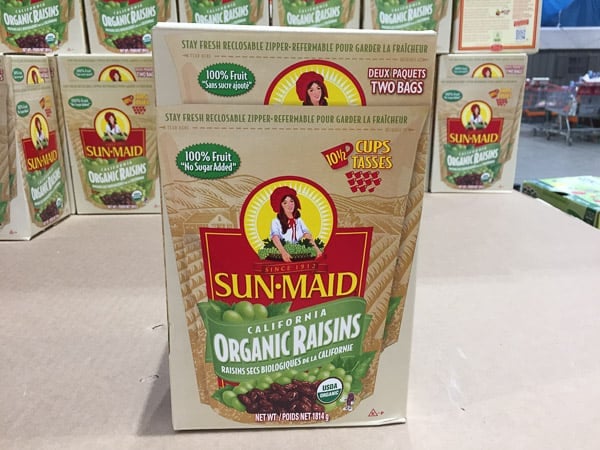 Nuts
When it comes to nuts, healthy nuts are considered nuts that are unroasted (raw), unsalted and not coated in sugar. However, many nuts taste better when roasted, and sometimes a bit of salt won't hurt. I always say, if I ate homemade healthy meals and a few servings of fruit and vegetables, a bit of salted nuts won't take me over recommended 2,000 mg of sodium per day limit. Common sense, moderation and balance. Healthy eating ain't all or nothing game, then it's a diet.
6. Raw Unsalted Cashews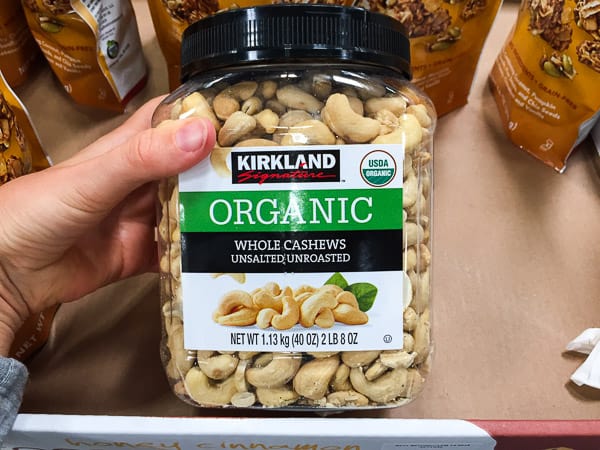 7. Roasted and Salted Pistachios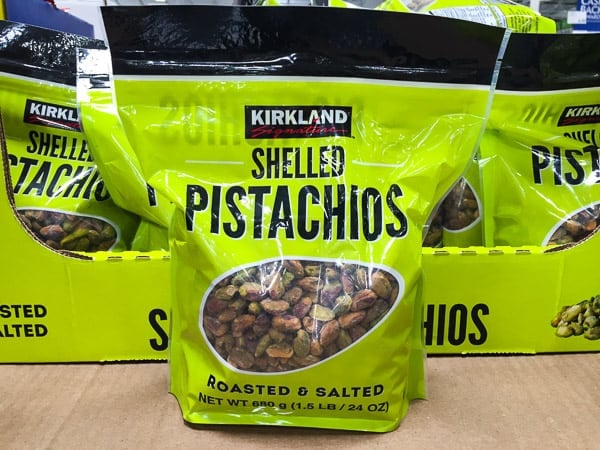 8. Unsalted and Roasted Mixed Nuts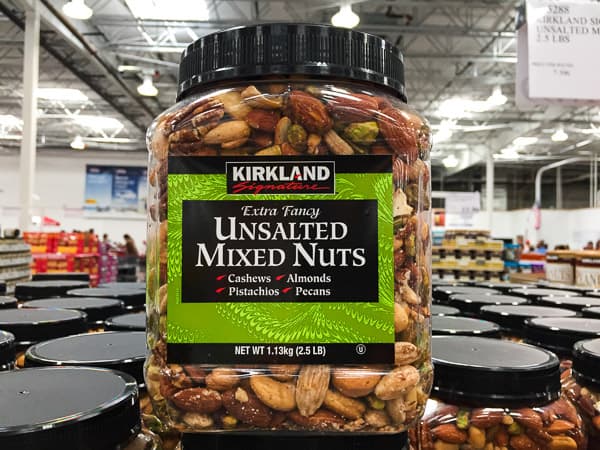 9. Raw Almonds, Pecans and Walnuts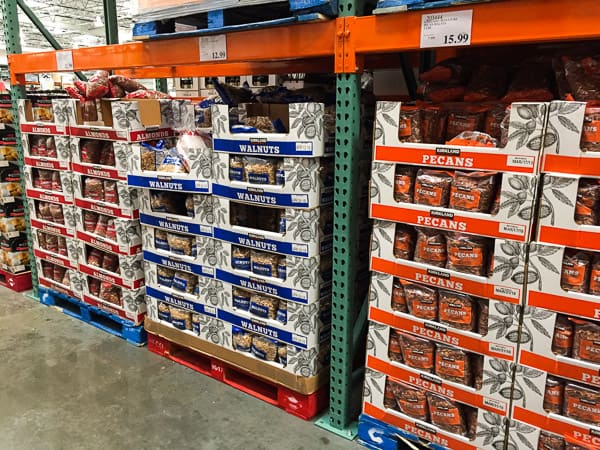 10. Trail Mix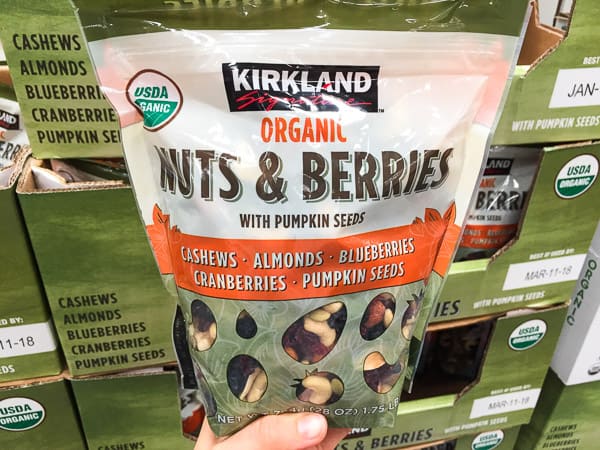 Crackers and Bites
While homemade crackers are great, they are not a reality for me, running a business working mom. They are a treat! And I find that whole grains and healthy bites can be tricky to find at the store. So, when it comes to store-bought crackers, I am being gentle on myself and try to choose the ones that fit a minimum 2 of these criterias:
Whole grains or almond flour.
Veggie based like cauliflower or sweet potato crackers.
Preferably baked and not fried. If fried, look for non-GMO project verified which helps to avoid GMO canola oil.
And reasonable amount of sodium and added sugar.
11. Whole Grain Triscuits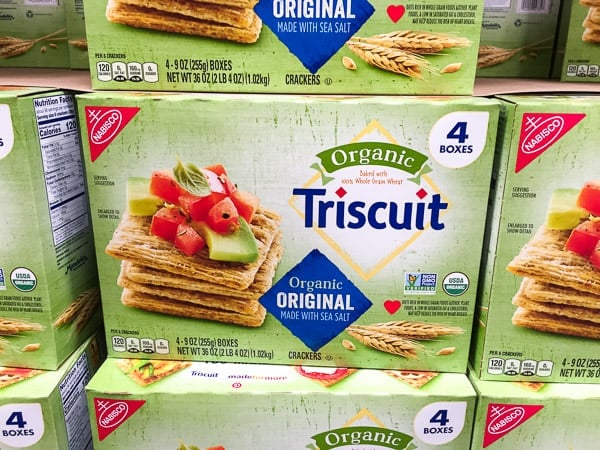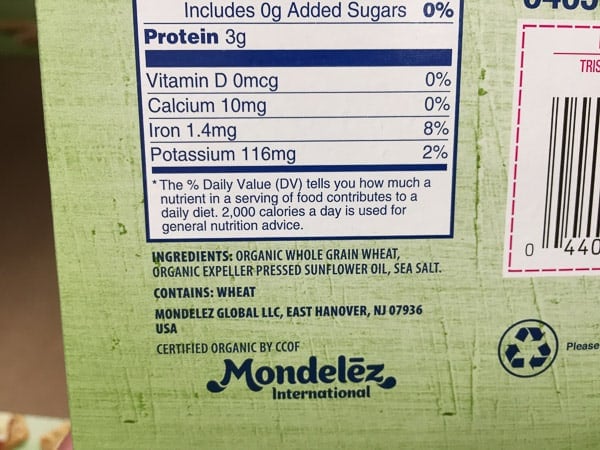 12. Sweet Potato Crackers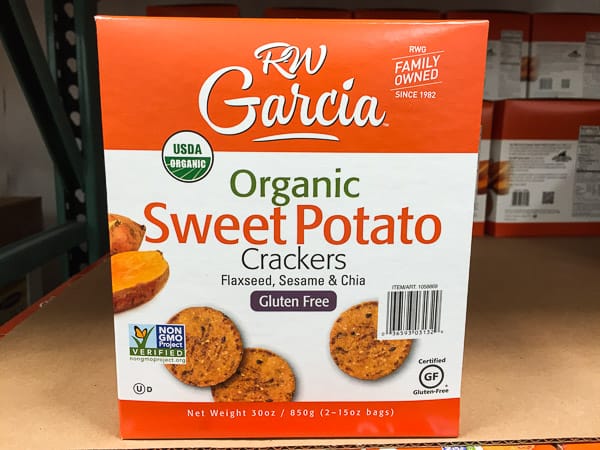 13. Aussie Bites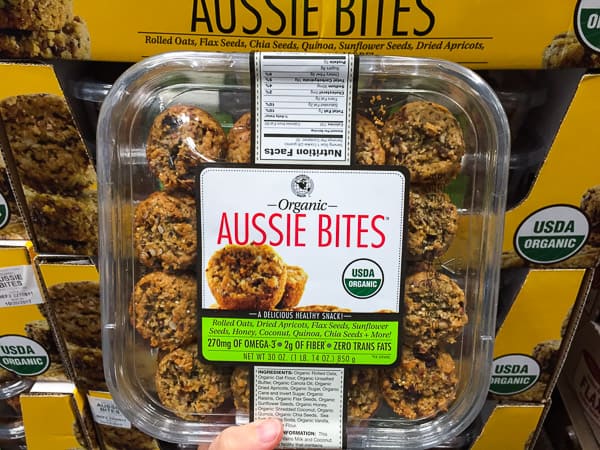 14. Clusters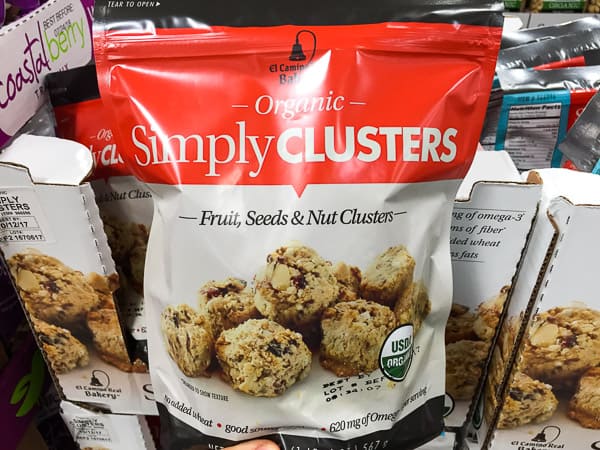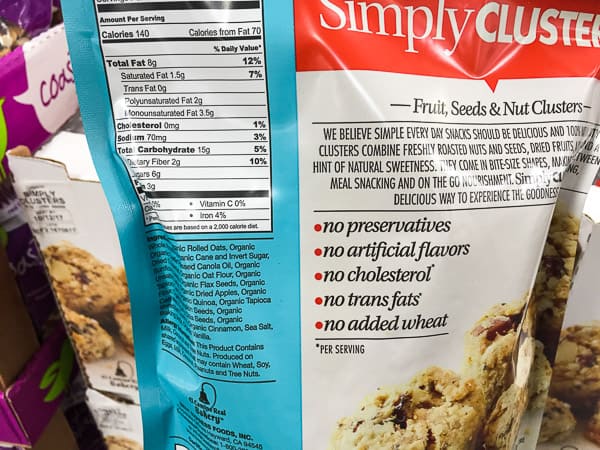 15. Brown Rice Crackers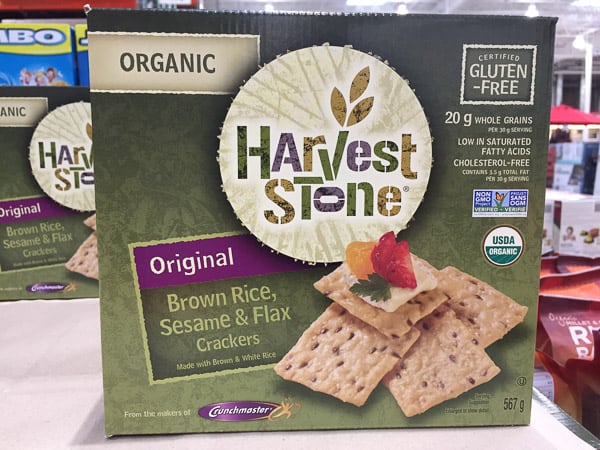 16. Kale Chips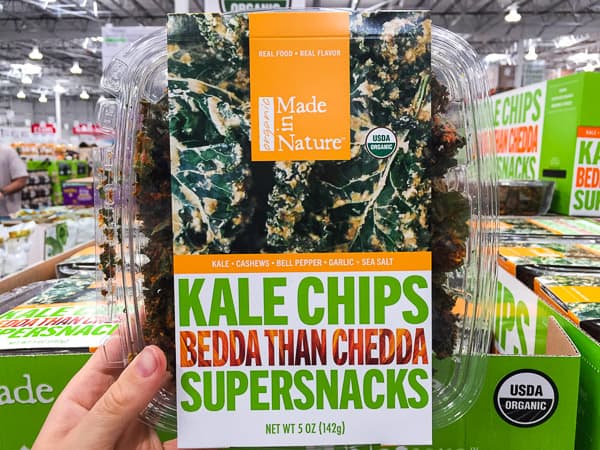 17. Brown Rice Crackers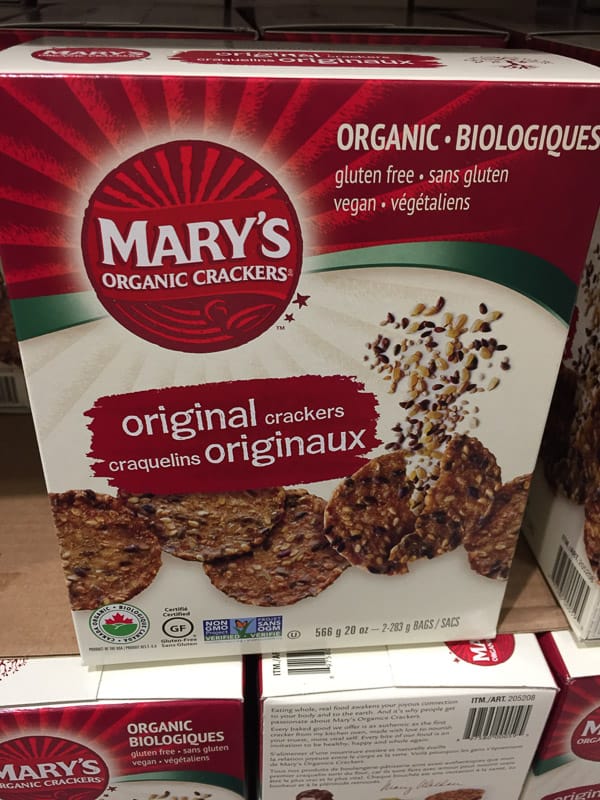 18. Almond Flour Crackers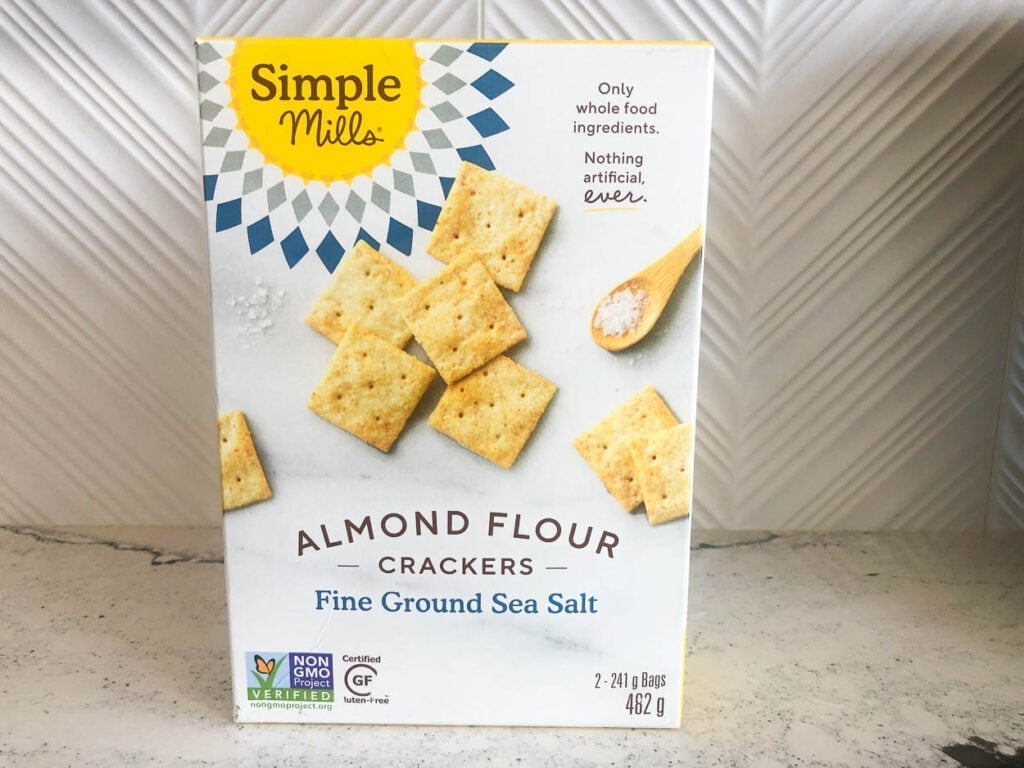 Bars
When it comes to bars, no sugar added, pulsed and pressed nuts, seeds and dried fruit bars are the best. We alternate between plant-based protein bars, granola bars, fruit and nut bars because you get tired of eating same bars all the time.
Bottom line – bars are handy for on-the-go and we choose the best that are available, there is literally no perfect bar. However, chocolate covered nut bars are not on my healthy bars list but on my kids' list for sure.
19. Kind Bars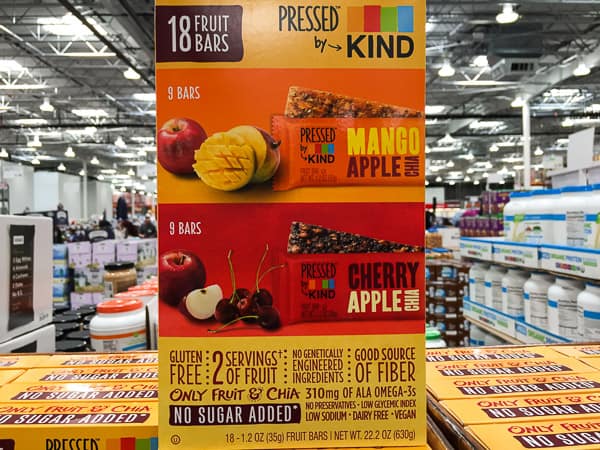 20. Protein Bars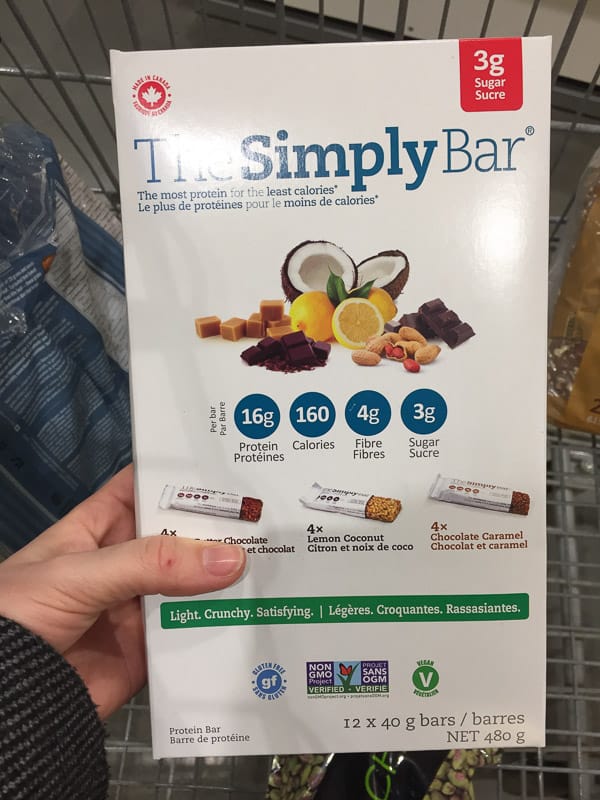 21. Granola Bars and Larabars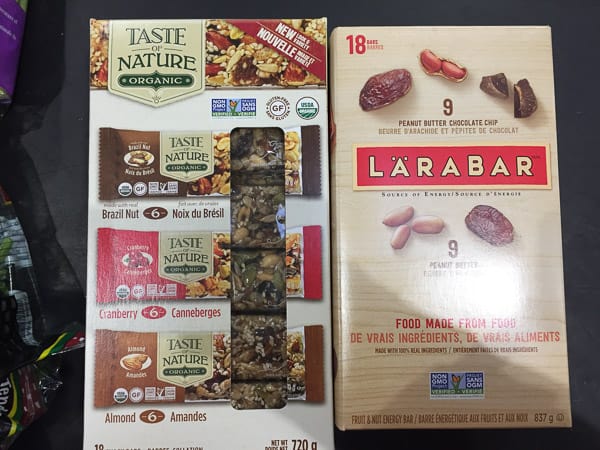 Savoury Snacks
22. Roasted Seaweed
Delicious crunchy replacement for crackers, and not that high in sodium. Kids love seaweed!!!
23. Wild Salmon Jerky
Full of protein, however enjoy in moderation due to sodium.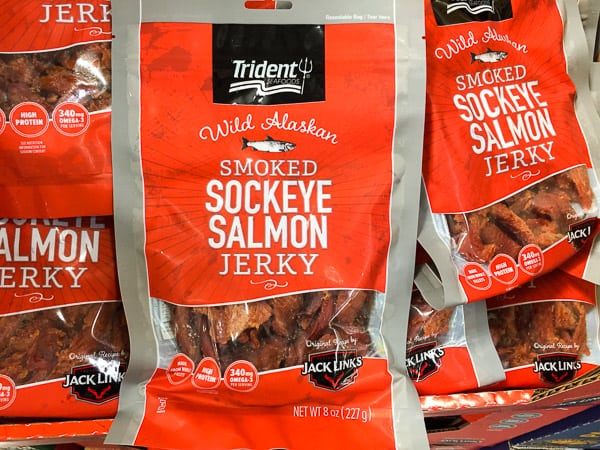 24. Hummus
Of, course homemade hummus or healthy spinach dip or healthy ranch dressing is the best but it is so nice to have condiments and dips waiting in the fridge as an addition to a healthy homemade meal. I think of it this way – if it makes us eat more veggies and brightens Instant Pot frozen chicken served with quinoa, then it's 100% worth it to buy a pack of hummus.
You can buy hummus pre-packaged or portion your own (cheaper), and eat with vegetables.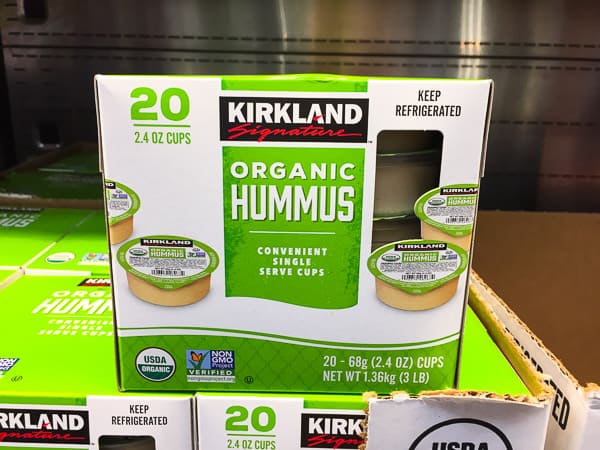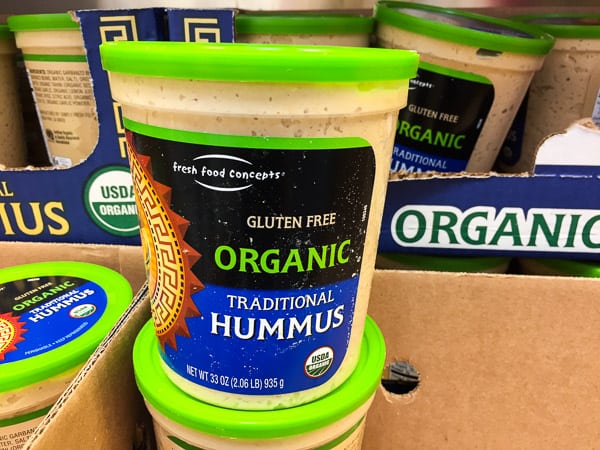 25. String Cheese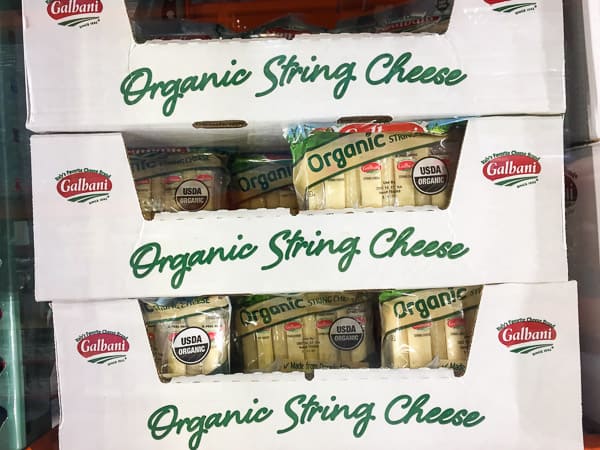 26. Edamame
These come in pouches that you can quickly microwave in the office or "cook" with boiling hot water in 3 minutes. Fresh vegetables!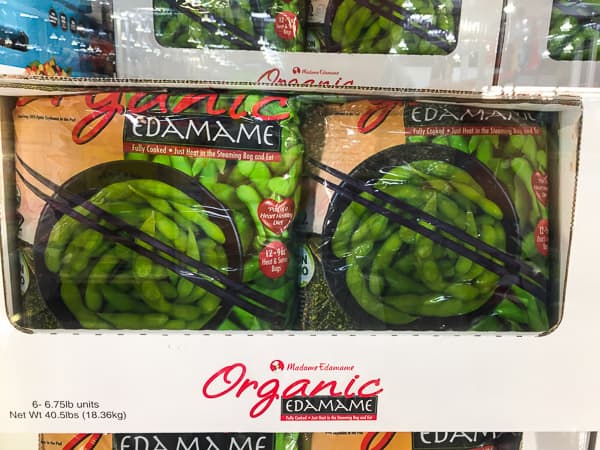 27. Protein Powder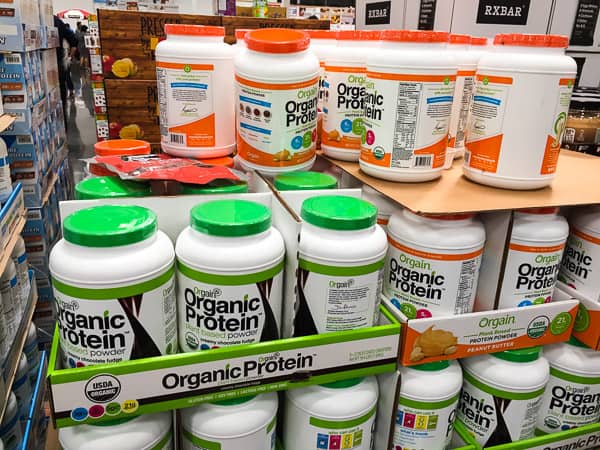 I'm not going to argue that protein powder is real food, it's rather a supplement for us. I drink it to replace a snack or as an addition to breakfast that consisted mainly of oatmeal with berries. My husband and son who work out drink it to help build the muscle.
Truth is if I don't, I will eat almond flour muffins (my homemade isn't that bad btw) or something else with added sugar. I can't be possibly eating only fruits and vegetables for snacks. Organic plant-based protein powder helps me maintain weight and I often use it as a snack, simply mixed with water. Our absolute favourite (Alex loves it!) is Orgain chocolate fudge.
What are your favorite healthy Costco snacks that you buy?