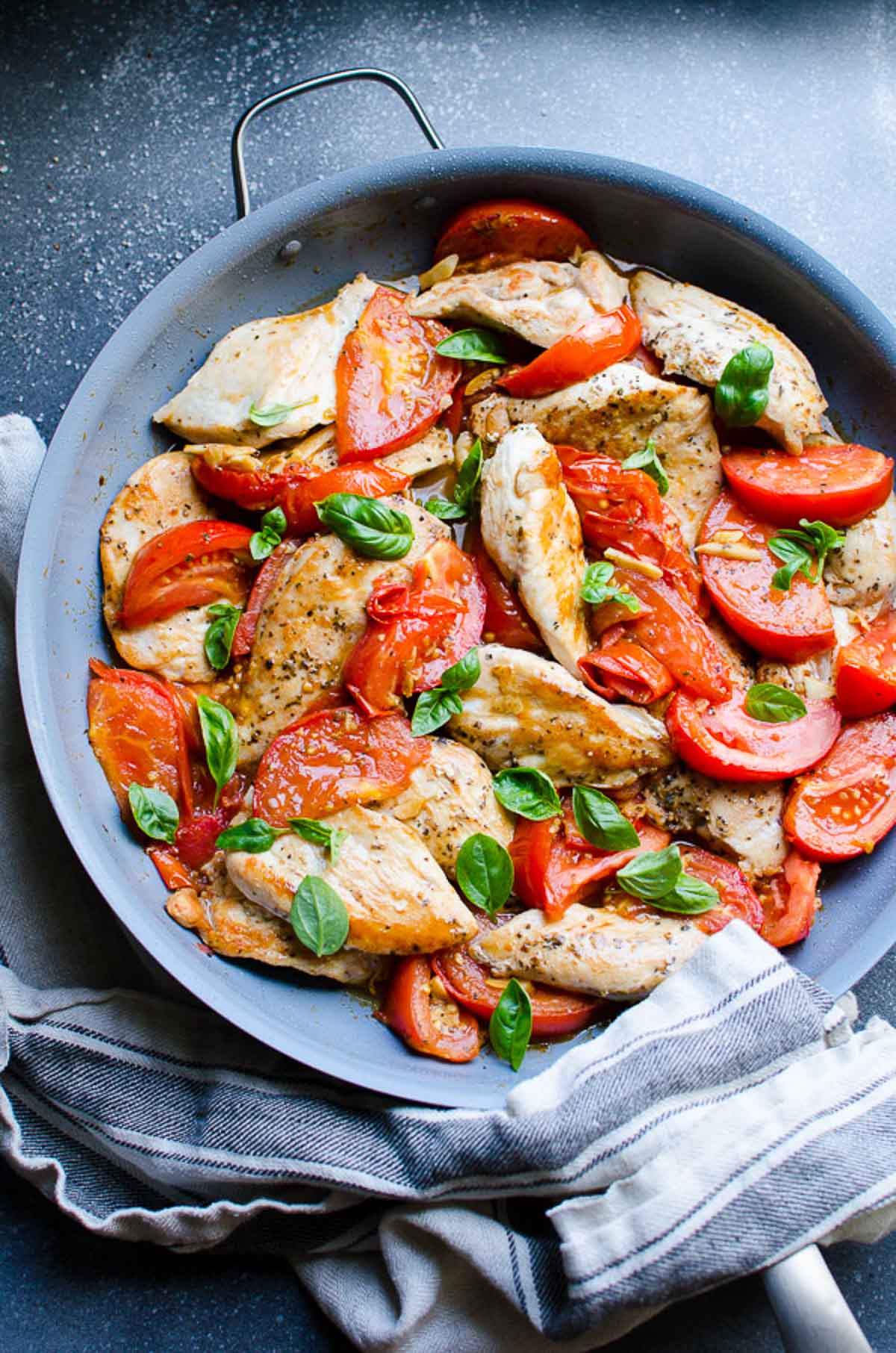 Healthy Chicken Recipes
Chicken is the most popular meat in America. To help you solve "what's for dinner?" dilemma, I have compiled most popular easy healthy chicken recipes here on ifoodrealcom.bigscoots-staging.com. Tacos, skillets, Instant Pot and baked chicken recipes that are fairly quick and good for you.
No dry chicken here. Only juicy, crispy and tender healthy chicken recipes.
Health Benefits of Chicken
Chicken is a source of lean protein, vitamins B3 and B6, and selenium. If you live a healthy lifestyle, it doesn't mean you have to eat only chicken breast.
It does matter how you cook your chicken. Baking, grilling and sauteing chicken with a bit of oil are the healthiest options. That's when ceramic non-stick pans are handy.:)
Consuming chicken may help you reduce consumption of red meat thus lower the risk of colorectal cancer. And reduce consumed bad cholesterol for same reasons.
Eating more lean protein like poultry may help with weight loss.
Chicken noodle soup may relieve symptoms of common cold.
All this info from a reliable source and common sense. Now if you are vegan you probably hate me.:) But hey, I'm not vegan and love my chicken and vegetables. Moderation is key.
Super Quick and Easy Chicken
I cook these healthy chicken breast recipes when I need dinner on the table in 20-30 minutes, do not want to fuss with many ingredients or am tired. Always having boneless chicken breasts in the freezer helps.
Instant Pot Chicken Recipes
Pressure cooker is amazing for cooking juicy chicken, even from frozen. Yes! No more "crap, forgot to thaw the chicken" literally. Instant Pot replaces slow cooker ten-fold. If you haven't jumped on a pressure cooker bandwagon hurry up before too late. You can use any brand of pressure cooker to make these healthy Instant Pot chicken recipes.
Skillets with Chicken
If you want throw chopped chicken with a minimum ingredients on a skillet, so be it. Cook brown rice in a pressure cooker and serve as a side. Or make skillet with lots of veggies. All these healthy chicken dinner recipes take 30 minutes or less in regular frying pan.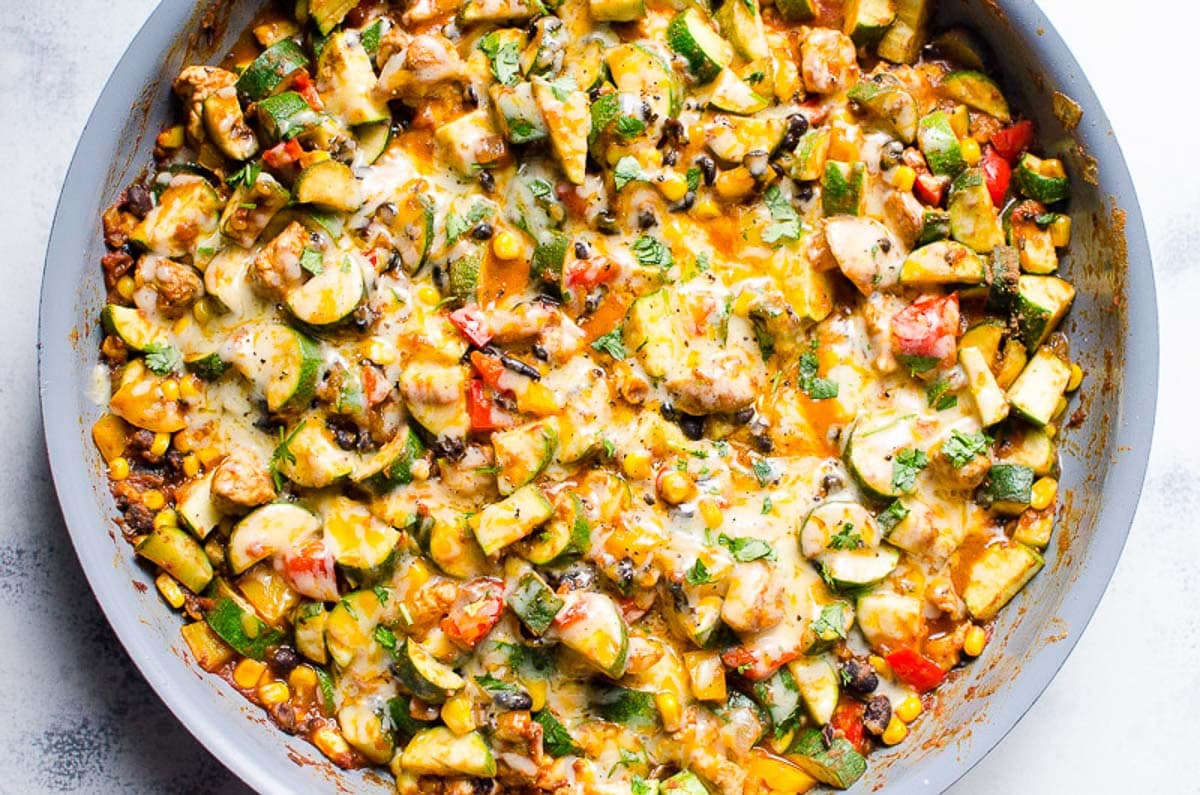 Healthy Baked Chicken Recipes
Baked chicken is one of the most healthy ways to cook chicken as you need minimum of fat to make meat juicy. The key to tasty baked chicken is to bake it at aright temperature and with good combination of dried herbs to avoid bottles of unhealthy sauces. I have done my ground work for you.
Among these 6 healthy baked chicken recipes you will find even healthy KFC fried chicken and chicken strips. Not to mention super versatile baked chicken breast.
Sheet Pan and One Pot Chicken Dinners
You can throw all ingredients in a Dutch oven or on a sheet pan and have healthy dinner. No other bowls to dirty. Isn't 21st century amazing?! Veggie packed, flavor dense and calorie low these healthy family meals are sure to be a hit!
Soup and Stew Recipes
There is nothing better than a bowl of soup or stew on a rainy or snowy day. Plus soup and stew are very budget friendly as anything goes. Growing up in Ukraine we ate soup every single day! I still cook soup at least 3 times a week to clean out a fridge and to cut back on cost of feeding a family with 3 men healthy.
More Healthy Dinner Ideas
Please don't be shy to share! The more people eat healthy, the lower our medical bill. I'm serious. YOU CAN make a difference. So, share away, share away.