Hey, guys! How are you???
It's been a looooooong time since I shared my life with you, except the kitchen stuff. We have been working here a lot and I hope you have noticed. I don't think I have ever spent so much time in the kitchen but all those Instant Pot recipes need proper testing, and videos are so much work. It's been a whirlwind but a good one!
Last thing I shared with you was my Christmas home tour. Seems like ages ago. Honestly, since then we have been trying to recover from hosting the family and entertaining kids during a winter break. But it's kinda a slow process when you have got so much work to do and 2 kids to take care of.
Everyone keeps asking me how is it working with Alex?! 6 months into it, separate offices 2 floors apart, and working together 2 days a week – we are getting there. It was rough in the beginning but things got better. So, I think we will stay married.:) But enough of work stuff, let's talk fun stuff.
You probably noticed from the videos I have cut my hair and got many hours of life back. So much less work. I love it!
We started year by celebrating Adam's birthday. He turned 7 on January 1st. I still don't know how I managed to have a baby on New Year's Day with a birthdate 1/1/11. I would say he finally outgrew his tantrum stage and became more manageable, which gives me more time to work. But still, that Irish red hair gene has some crazy energy to it. If you have a redhead, you know what I mean.
Do you see a drink in his hand? And a DQ cake in front of him? See, I AM "normal".:)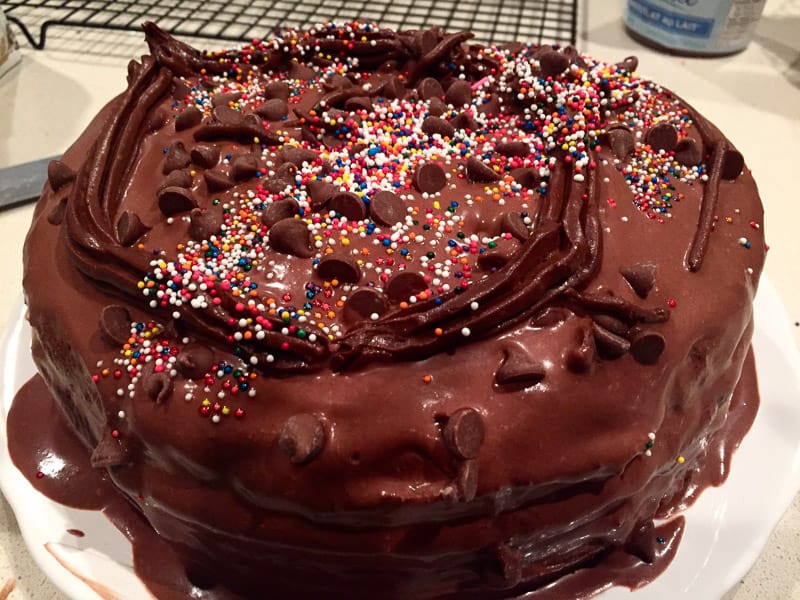 Boys have been baking this winter. I let them decorate a test version of my healthy chocolate cake and Kyle baked a sponge cake himself. He also decorated it, I have nothing to do with Hawaiian border line inappropriate design. Kids ate the sponge cake because moderation and balance for me and Alex.
I have to say that this year my kids got really into cooking. I blame it on me. Makes my heart so happy their appreciation for real food. Kids see, kids do. Ta-dah, not a rocket science.
On the weekends, between hockey and chores, we started hiking our local mountains. 10 minutes from our house and yet it was officially our first time properly exploring the park and its trails. Mind blowing beauty!
I have been sharing it all on my Instagram, especially in the stories. You have to follow me there for more life updates, I love Instagram and use it all the time!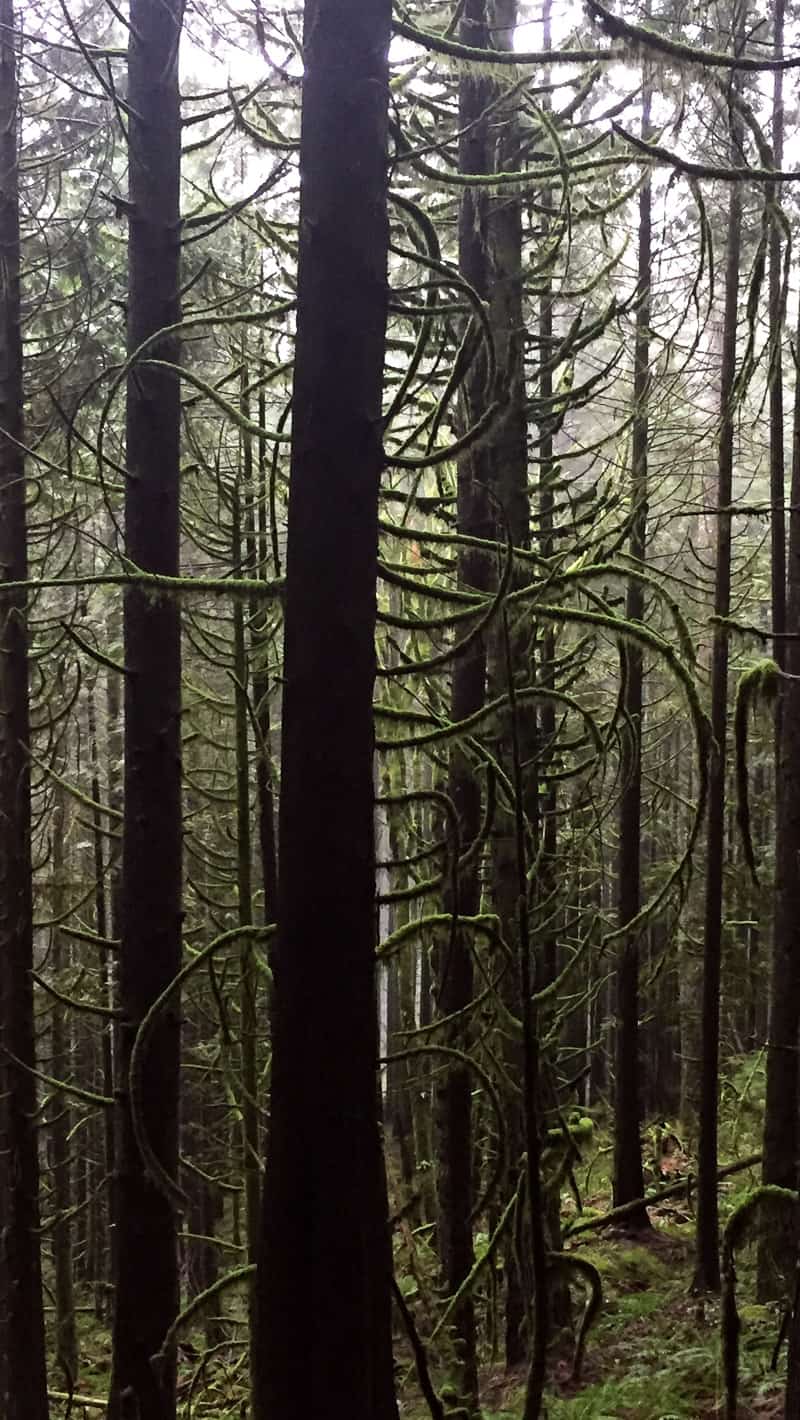 We are so blessed to live in Vancouver where winters are mild. It barely snows, instead we are surrounded by this lush rainforest you can never get tired of.
Boys are finally at that age when they can hike 8 K and be fine. And what boys don't love sticks and forest?!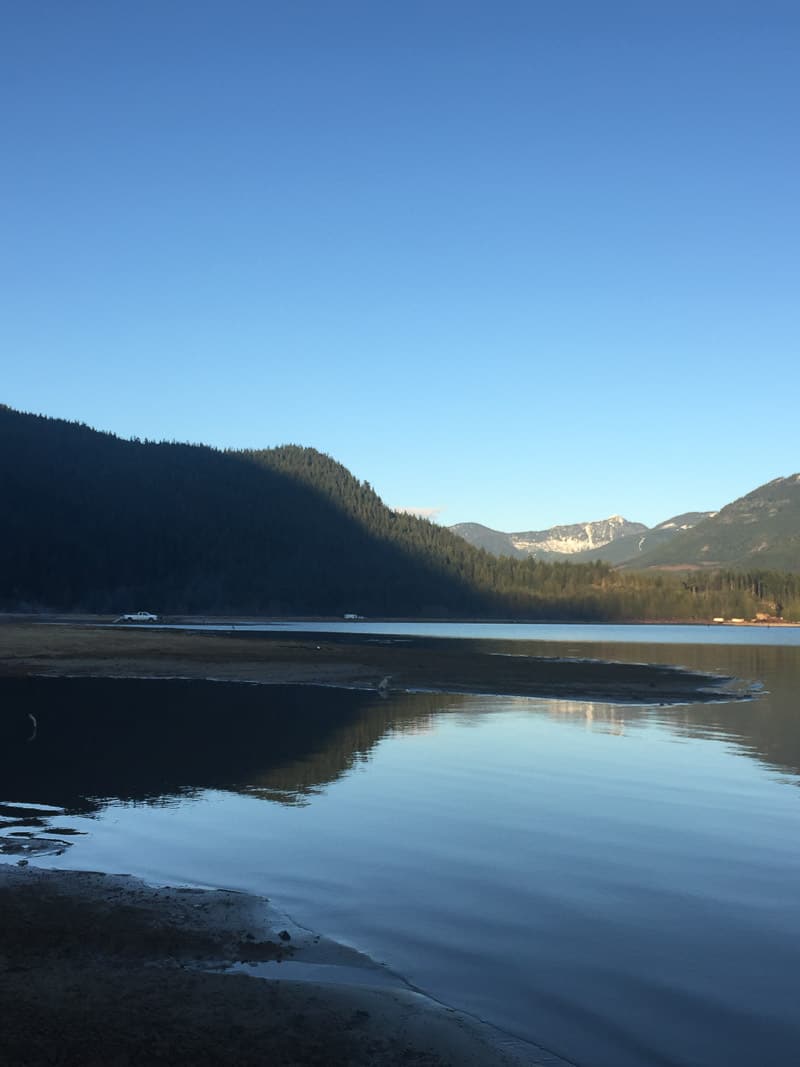 We also joined some friends off-road and had a bonfire by the lake. So much fun to sit by the fire on a chilly winter day!
Other days we go skiing. It still blows my mind how much PNW has to offer. Lakes, mountains, rainforest. We try to soak up life any minute we get. Although it is quite tiring to have fun with kids.
So, that's our winter in short. It's been just winter, surviving winter.
On a fitness note, I started going to yoga classes and am back running. I took about a year break from exercise but with my desk and standing job, I need stretching and exercise. Plus a few lbs to shed before summer. Feels good to do something for yourself rather than for your family.
I have been battling a bit of insomnia due to work stress, my husband's snoring and my injury skiing, which doctors have mistaken for a kidney infection. So, it's been winter here, with sick kids at home at times and many pro-d days, and trying to manage it all. We usually go on vacation this time of the year but because we have some financial goals this year, like buying a boat that needs a truck, we held off and are staycationing in our own backyard.
Can you imagine what kind of life updates are coming your way this summer? Me too, I'm squeaking with excitement imagining myself sipping a glass of chilled pinot grigio in the middle of Pacific Ocean. But before then we are travelling to Vancouver Island in May and you will love the views from there. So, make sure to follow me on Instagram.
What have you been up to this winter? Have you been feeling "blah" or "wow"?