And not with a glass of wine because then I would be drinking non-stop until March. January – February always have been my least favourite months of the year. Holidays are over, spring is far away, not to mention hot active summer months, and neither gorgeous fall is here to cheer me up with its foliage and beginning of school year, Halloween and Thanksgiving. I feel BLAH. BLEH. UGH. YUK. But don't we all?
Today I tried to work out and survived only 10 minutes. I like to mix up my exercise between DVD workouts, runs and family activities.  Lately, it has been only DVD workouts and I'm bored to death. So, working out is not part of overcoming the winter blues suggestions.
Ideally, you want to go away somewhere tropical, where you don't cook or clean, think about future and suntan for at least a week. And this is what we usually do when finances allow but the last few years have been different. Last year not sure why we didn't go. This year we are going away in March for much longer than a week, or two weeks, or even three weeks. Mark your calendars, March 7th, and come back for the big reveal and then a galore of tropical craziness. I honestly have no plan for life starting in March besides fun.
Until then I am trying to stay afloat and keep myself in good spirits and this is what has been working so far.
Deep Cleaning and Organizing
We all need to do that on a regular basis but do we want to? Once you get into it, it feels good. We have decluttered our huge storage in basement which involved dump trips, donations and clean up. Now we are slowly decluttering and revamping our closets. It is a process of a few weeks when I feel like it. Truth is, at 8AM I'm full of plans, and at 7PM I'm shocked to see it is ONLY 7PM.
I also started deep cleaning our fridge which will consist of 3-4 stages. I mean like taking all plastic containers and glass shelves apart and washing every nook and cranny. Because it is gross if you look closely. I'm an OCD cleaner. Alex gave up. I am also deep cleaning the kitchen which is a process of weeks.

Reading
I go through stages with reading. Usually reading peaks during summer months when boys have no school and I work less. Lately, I noticed boys have been more self-sufficient and I can read. I borrow books from our local library because I refuse to spend $20-30 on a 2 day pleasure. However, I had a thought I should when last book came full of black animal hair. Eew, it was gross. I cleaned it up but still not sure if I will touch it again.
I like light reads. Nothing earth shattering about little girls being raped in a foster home for 10 years. Thanks but no, thanks, I like my sleep. Moms are weird that way. Elin Hilderbrant, Jennifer Weiner or Liane Moriarty books hit just the right spot with me.
Walks
This is the moment I get happy and sad. I wouldn't live anywhere else because no place is perfect. Did we finally grow up to agree on that? Good. Either rain or snow, and darkness in winter months, make me go for walks way less. But I still try, with an umbrella or slowly on icy pavement, on well-lit main roads, sometimes with Alex or not. I try and fresh air always makes me feel better.
Tea
Just like a cup of steaming hot coffee wakes me up and a glass of wine relaxes, a cup of tea calms me down. There is a reason for "an afternoon tea" concept, or hot chocolate concept. 2-3 times a day I sit down with a cup of caffeinated/decaf tea or hot water, hug it and dream or think. Just like right now when I felt frustrated with an entire day, I am hugging a cup of tea and writing this post. I just need to talk and let it all out. Boys will be back from school soon and I will have to go to a grocery store, swimming lessons, hockey game and come up with dinner. So, right now I let the hot fluid run down my throat which equals to someone gently stroking my hair. Weird like that.
Valerian Root
In Ukraine, people took valerian root extract to come their nerves. Don't laugh, it is a herbal supplement. So, both me and Alex, have been swallowing a few pills a day. Both of us have not been sleeping well for some unknown reason. Alex blames it on our new down duvet that is too loud. Um, not sure about that… Anyways, I do not think these pills are crucial to my well-being but I will take a few, just for the fun of it.
Summer, I miss you!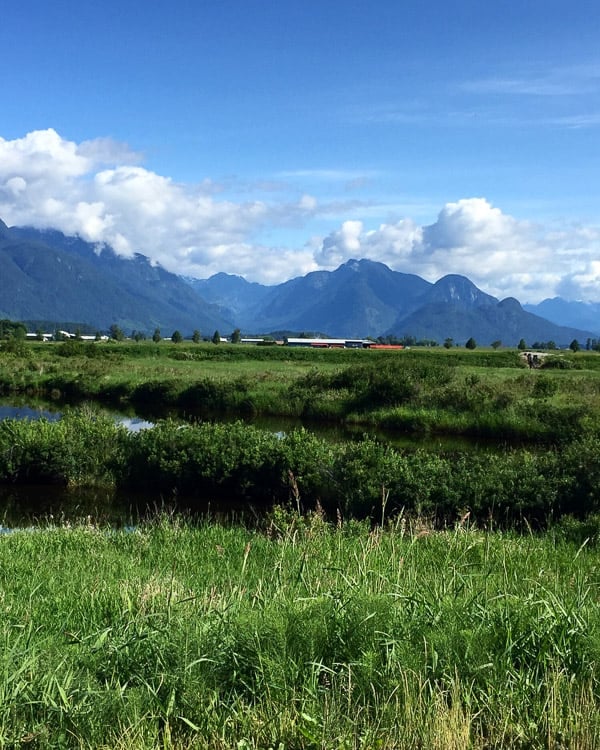 How are you coping with winter blues without spending $6K on a tropical getaway?