As I was turning kebabs generously smothered with Hawaiian BBQ sauce on the grill, I couldn't stop thinking how far I have come. OK, me and Alex. Not only "I". My bare feet were warm from pavers Alex installed year, the ones we couldn't afford 5 years ago. My meat was organic chicken breasts which is double the price of conventional. A Coleman grill with even heat we debated buying for 15 years because of a $300 price tag. I was thinking about our coming up trip to Osoyoos.
Simple things in life. You know that American comfortable life. Life so many people take for granted. I know many people own way more than us but how many people do not own much? Majority of the world.
So, as dinner was sizzling I couldn't stop thinking about the balcony we had in Kiev. You know, I think a lot. I spend a lot of time by myself or with kids at playgrounds and parks where I read, dream or think.
When mom finally managed to buy our own apartment I was 15. Our balcony was 10 feet long and 3 feet wide. When your entire apartment is 320 sq.ft, what do you do with a balcony? Use it as a storage and clothes dryer. Grill? What grill?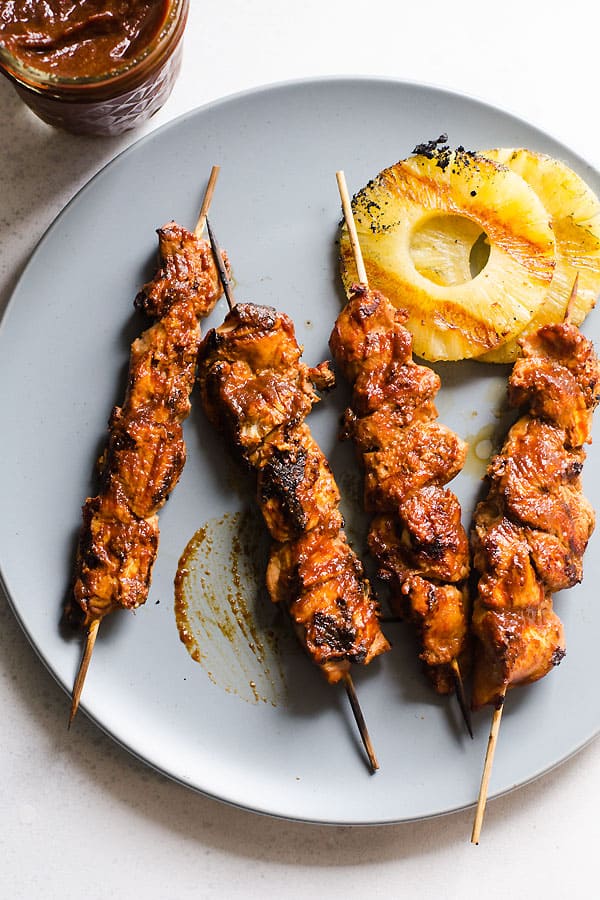 Needless to say, every time we grill, me and Alex feel like royalty. Eventually, we will become that old immigrant couple telling grandkids scary stories with a thick Eastern European accent. I can see that. Nasty grandpa and grandma.
So, from time to time, I like to make my own condiments. Last year I made simple clean eating BBQ sauce which has been a staple in our fridge. I do not buy Baby Ray's – pure sugar, fillers and GMOs. This summer make this healthy Hawaiian BBQ sauce and keep in the fridge for weeks whenever you feel like a healthy black bean burgers with BBQ sauce, an oatmeal pizza crust with BBQ chicken, air fryer chicken wings or use leftovers to make slow cooker BBQ baked beans.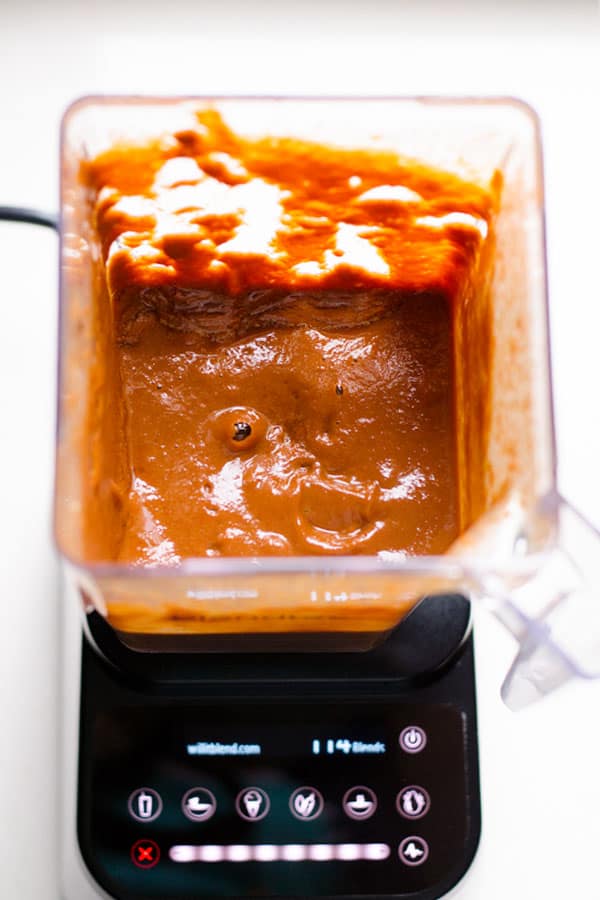 To make the pineapple barbecue sauce I used frozen pineapple chunks from Costco. I rarely buy pineapple (I should) so frozen is the way to go. If you have fresh pineapple, you should make pineapple jalapeno salsa.
To sweeten the BBQ sauce I used organic molasses which are byproduct of processing sugar cane and sugar beets into table sugar. Unlike refined sugar which contains zero nutritional value molasses are rich in essential minerals, vitamins and antioxidants. Thus, I am offering you refined sugar free BBQ sauce recipe. You could substitute molasses for honey or maple syrup. I tried, the sauce was great. A bit better with molasses though.
Enjoy! I am off to Osoyoos with a jar of Hawaiian BBQ sauce, of course. We booked a resort room with full kitchen and pool located on a gorgeous winery's property. Everything exhausted parents need. Living a dream, my friends. Cooking, cleaning and babysitting while on vacation. Have a blessed weekend!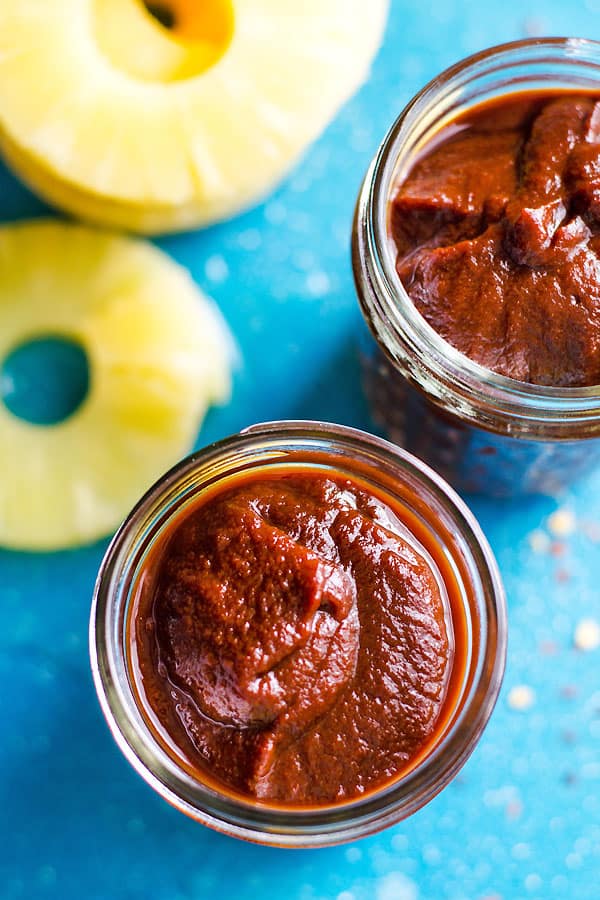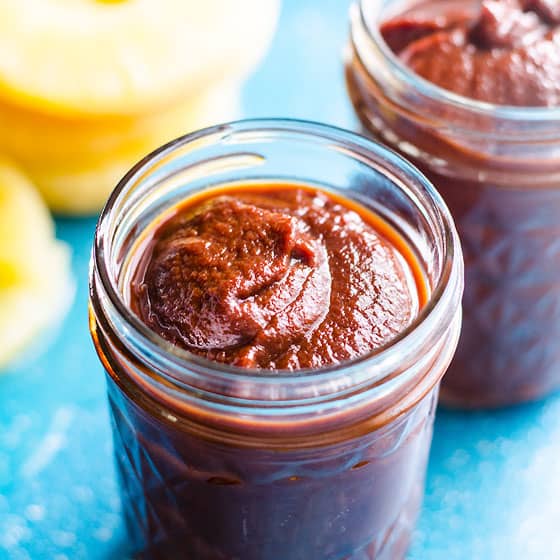 Hawaiian BBQ Sauce
Healthy Hawaiian BBQ Sauce Recipe – Homemade pineapple barbecue sauce with molasses, pineapple, tomato paste and liquid smoke. Refined sugar free.
Instructions
Transfer to a medium sauce pan, cover half way with a lid to prevent splashing and simmer on low for 20 minutes. Transfer to a glass jar and let cool. Use as you would use a store bought BBQ sauce.
Notes
Store: Refrigerate in a mason jar for up to a month. Maybe can be frozen. Our BBQ sauce seems to be used faster than any of these recommendations.
*Raw honey or maple syrup would work too but molasses are the best.
Nutrition
Serving:
2
tbsp
|
Calories:
62
kcal
|
Carbohydrates:
15
g
|
Protein:
1
g
|
Fat:
1
g
|
Saturated Fat:
1
g
|
Sodium:
342
mg
|
Fiber:
2
g
|
Sugar:
12
g