I am here. I am alive. I haven't disappeared. I just had a hell of a week. I am still recovering. I think it would be quite realistic to say that in summer I will be posting 2 posts a week.
Last week anything that could go wrong with my body pretty much did. I had a bladder infection, stiff muscles from AC causing migraines, period and seasonal allergies. Seriously, could anything else happen to me all at once?!
On top of that our oldest one's ball hockey team made it to Provincials championship tournament and that was an emotional and driving roller coaster of its own for 4 days. Honestly, I have never experienced anything so stressful with my child. Apparently, when it is your kid and competition of this high of a level it is effin stressful. To spare you the details me and Alex both had hard time sleeping last night after watching the game of refs against our kids. It was brutal. Life is not always fair and it was a tough way to learn it for 10 year olds. Your kid is hurt and you are hurting more but can't show it. Welcome to competitive sport. But you learn losing and not winning, right?! And I won't judge you if you think I am crazy. Unless you have a kid who loves a competitive sport and is good at it, it is hard to understand how can adults get worked up about kids sports. I get it. I was there before. Now I am in this roller coaster and there is no way back for now.
But it is over and I can slowly recover. And I am sure you don't want me to complain and hear all about my kids' sports.
Good thing before this craziness past week we had an amazing short getaway to Osoyoos, BC which I am all about to tell you. Life and travel posts are my favourite part of this blog because it is a memory for me. So, feel free to skip to recipes. I won't judge you.:)
#1. Enjoy the Drive
Last weekend, we spent 3 days in Osoyoos, BC. I booked a hotel on Expedia and off we went. 4 hours each way. I took iPads away so all the way we played games, sang songs and talked about cute like butt double cherries spitting pits into an empty bottle. Oh, life with boys…
Driving pretty much anywhere in BC is as scenic as it gets. If you have never been I highly recommend to use Hello BC and just go. Osoyoos is located in the interior so driving from the coast involves going through many parks and mountain ranges. Very scenic!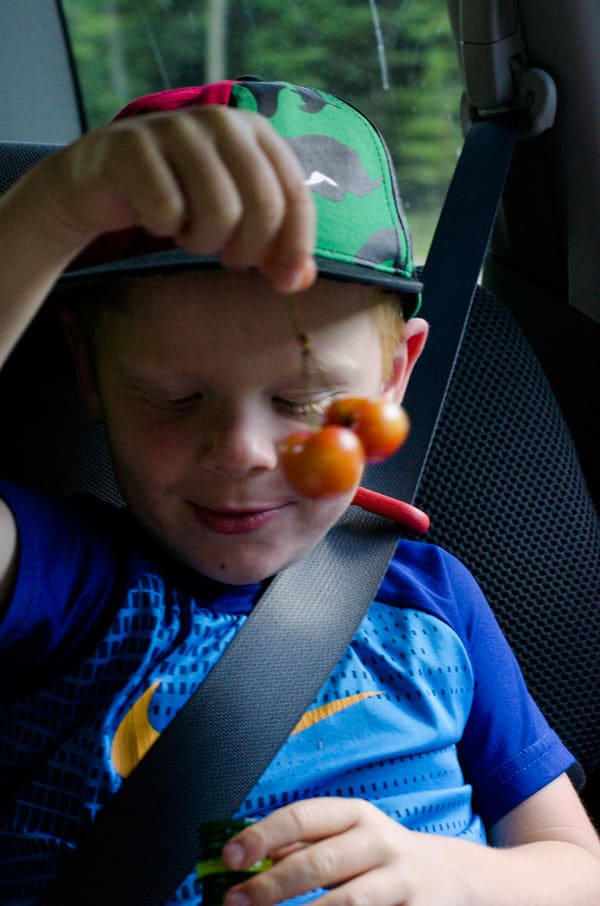 #2. Check In into a Nice Resort
As soon as we checked in into NK'MIP Spirit Ridge Resort we checked out from real life.
Rooms are nice. Basically it is a one bedroom apartment with full kitchen and laundry. Nice stuff costs money. I paid around CAD $250 per night, all in.
Some with lake Osoyoos views.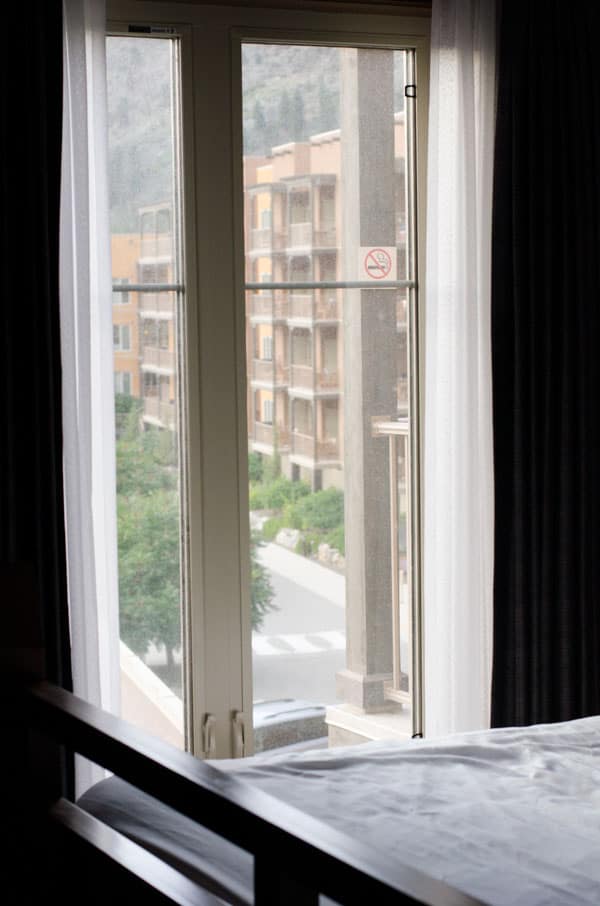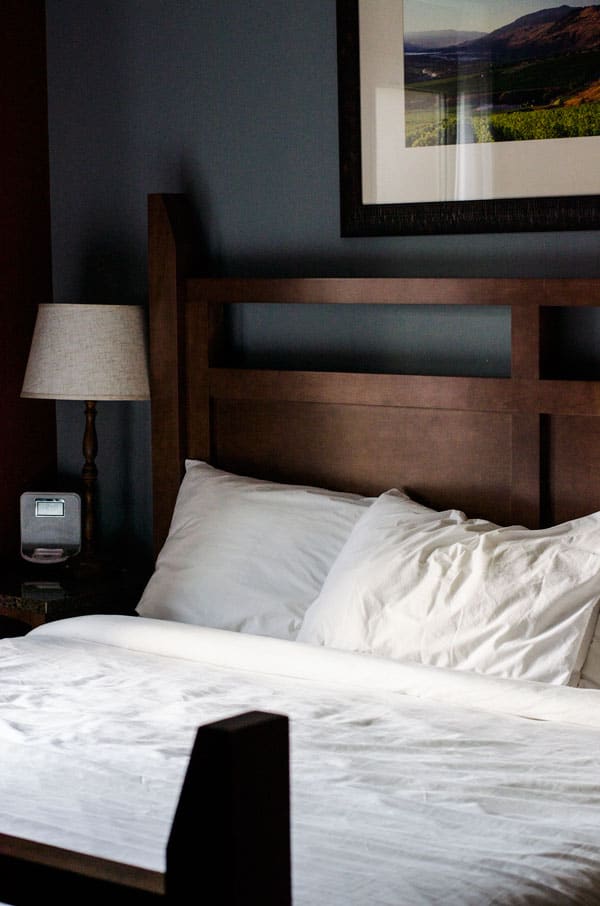 We were so exhausted I could sleep all day long in this cozy bed.
We brought our own food and cooked. Alex cooked mostly. I was drained. It was very nice to enjoy every meal with this view.
There is a restaurant on the grounds but honestly I can't imagine how much it would cost 4 of us t eat out. I think I spent $100 on food for 3 days. Including 4 rib eye steaks for one dinner. So, cooking quick healthy meals is the way to survive resorts like this one.
One night we split a bottle of wine we bought at the winery on site. It was OK, to be honest. Nothing special for $35.
#3. Hang Out by the Pool
There is 2 pools. One maximum 4-5 feet deep with a waterslide. And another one quiet one. Needless to say, we were not allowed in the last pool which was totally fine. First pool was the best pool for kids I have ever seen – heated, with salt water and a waterslide.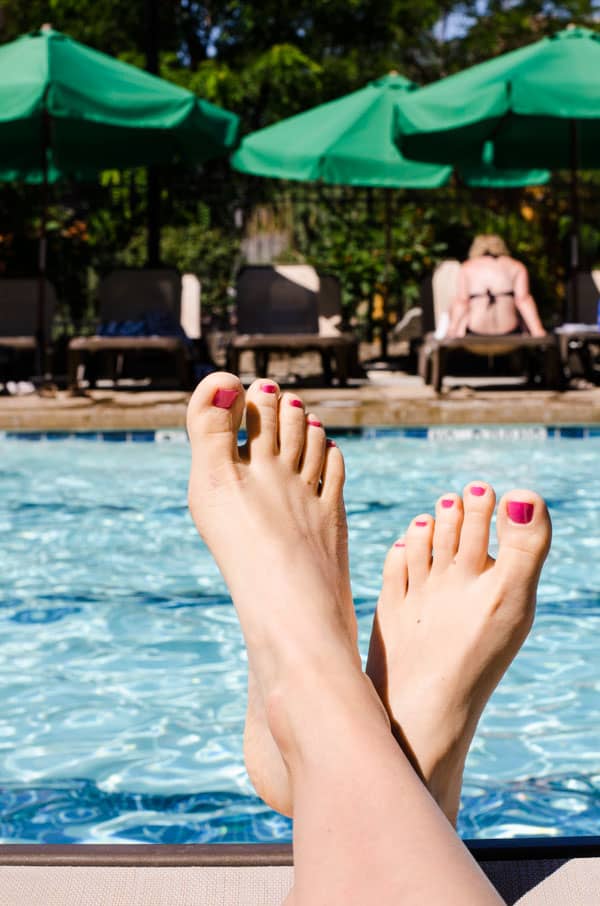 I spent 2 days feet up, reading and cooling off at the pool.
Can you tell we used to host exchange students from Japan?!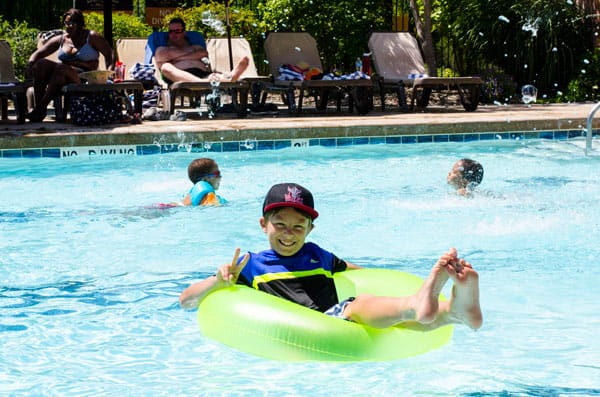 #4. Go Down the Waterslide
This waterslide was a big hit with the kids. They kept going down it for hours, jumping in the pool in between and making a ton of friends. It was perfect even for my non-swimming 5 year old.
The best part was all events were unfolding in front of my eyes while I was laying down.
#5. Go for Evening Walks
The grounds are quite nice and we went for walks in the evening. Best time otherwise daytime was just too hot. You can walk to the beach, the campground, to town or take trails. Possibilities are endless.There was not enough time to explore it all within 3 days. Especially when all kids wanna do is the pool and I was exhausted.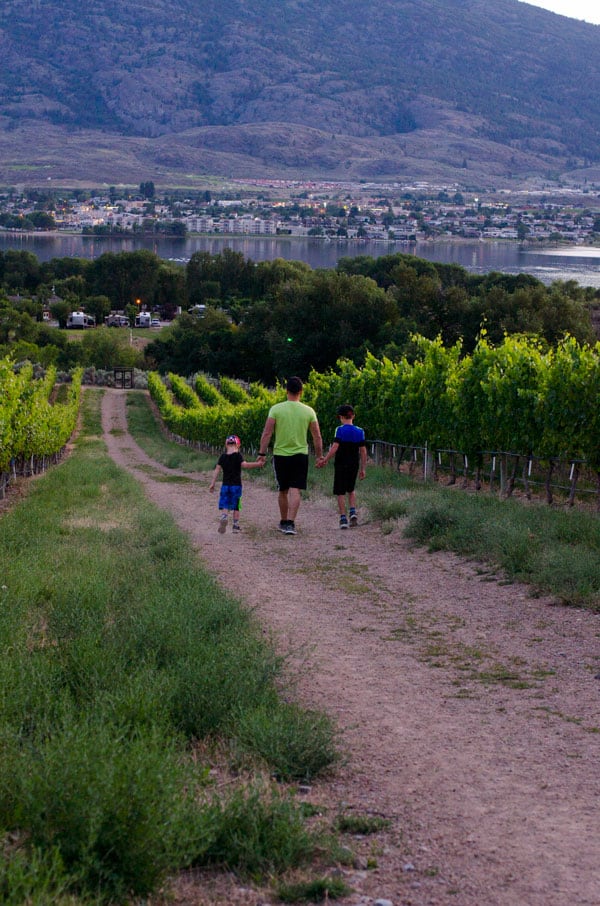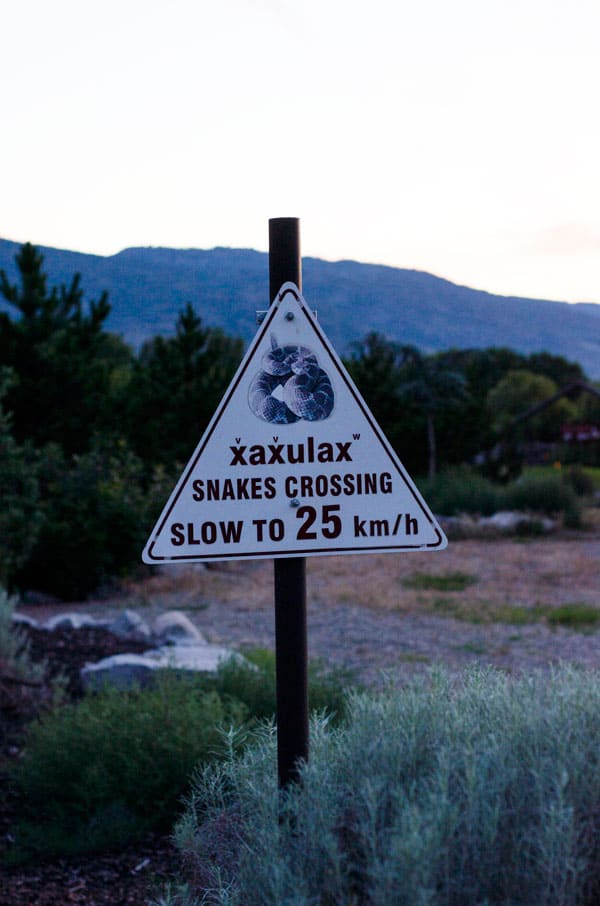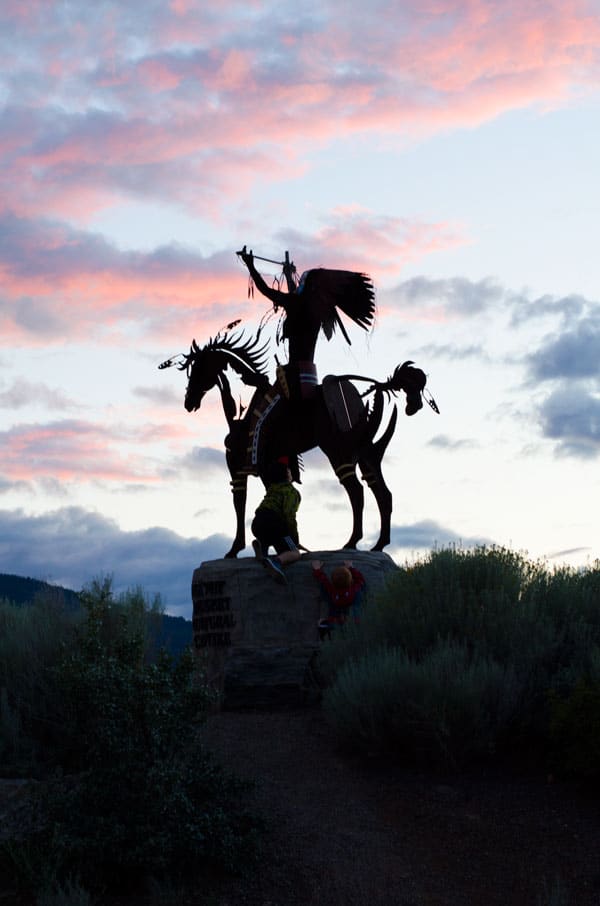 #6. Eat Ice Cream
There was a market bistro on sight open till 9PM. Perfect for treating my Spiderman or your Elsa after dinner.
You can also have lunch, breakfast or dinner there. And not a bad fair trade locally roasted coffee.
#7. Explore the Vineyards
I have never walked in vineyards before and having read so many books about Tuscany and Napa Valley I really wanted to do just that.
#8. Watch Sun Go Down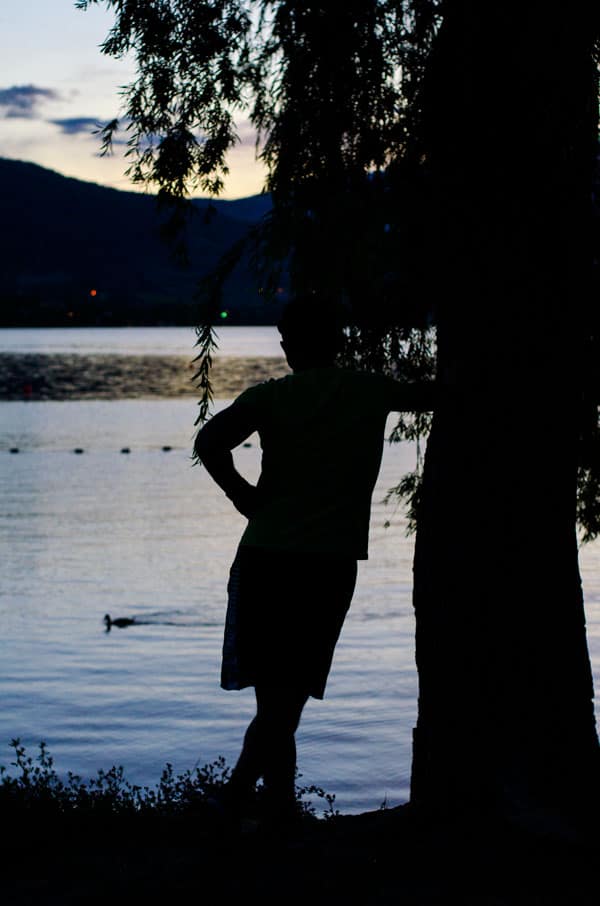 One night we strolled to the beach and enjoyed a glimpse of sunset. Everyone was too tired though and someone had to use the bathroom ASAP (what else is new?!).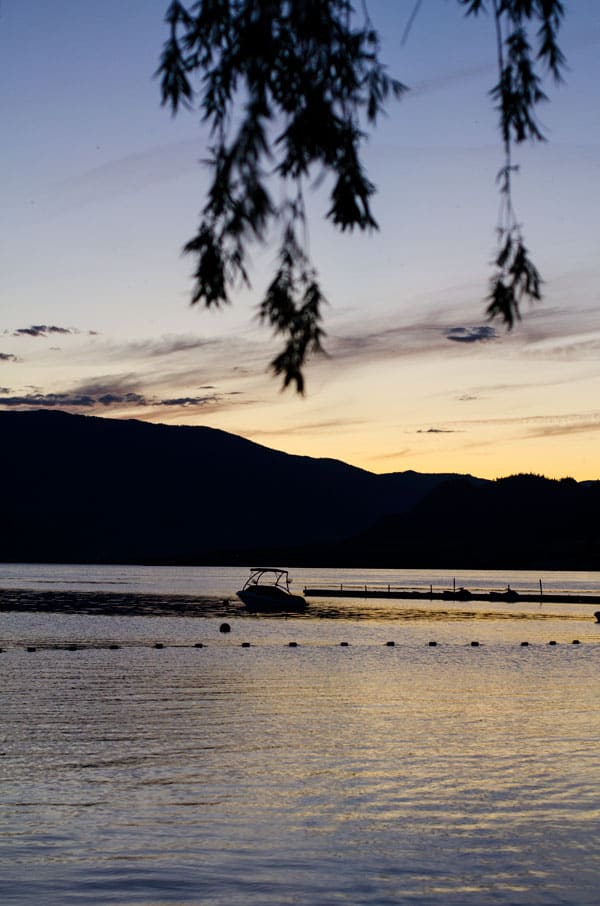 #9. Go Sightseeing…Maybe
Honestly, we had huge plans to go biking on scenic trails. We brought the bikes all the way. But reality was we made it as far as walking 5 minutes to a NK'MIP cultural centre wearing pool towels while waiting for iced coffee to be made.
It was just too hot during the day, too late in the evening and too early in the morning. If that makes sense…
We didn't go inside the centre because it was $40 and frankly we have visited enough of First Nations attractions in our lives.
#10. Stop at the Fruit Stands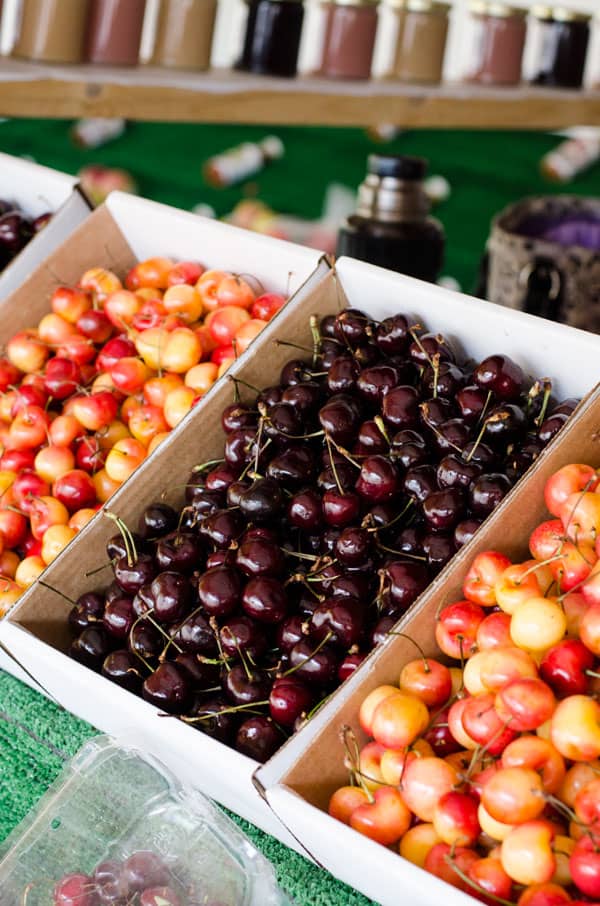 What we did religiously though stopped by a few fruit stands. Both ways. Keremios and Osoyoos are orchard lands and abundant with stone fruit this time of the year. I definitely checked off eating a trunk full of cherries of my summer bucket list.
Honestly, I threw a towel at finding an organic fruit stand but believe it or not we drove past quite a few of them. But I already bought my cherries. I was just so tired. We had a hell of couple last weeks at school and sports. I just wanted my fruit. But so you know there were some organic fruit stands.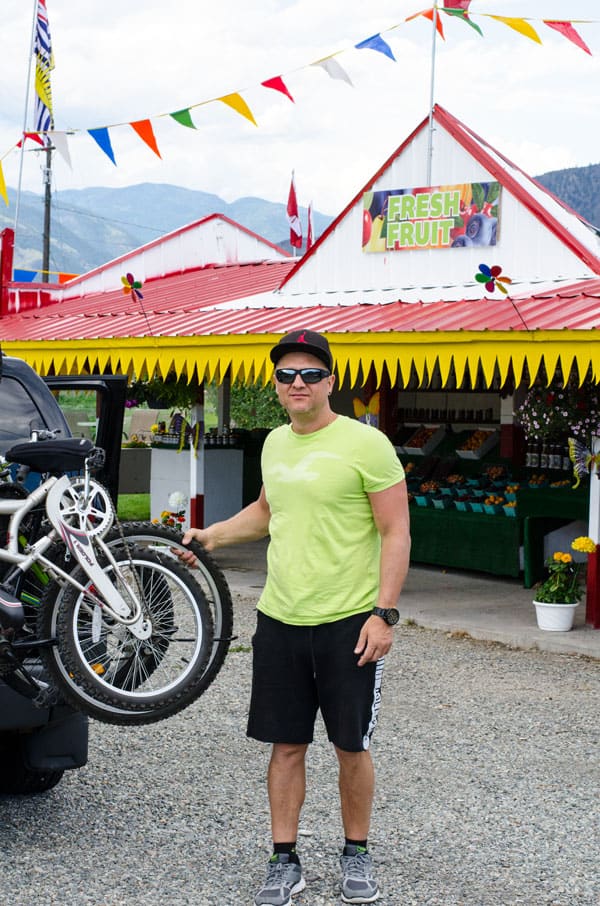 Alex holding on dearly onto our bikes. Next time!
Have you ever been to Osoyoos or anywhere in Okanagan?
Next trip is to Mount Baker, WA.