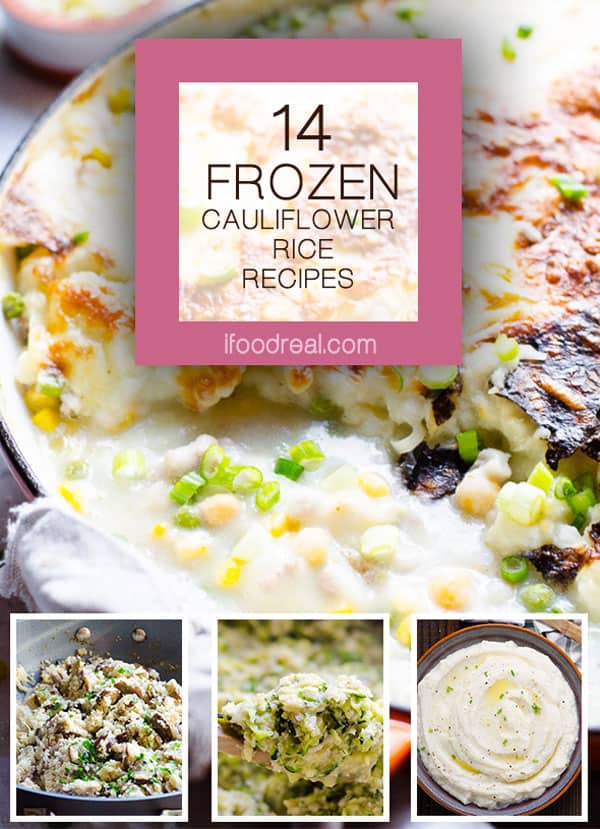 6 things you need to know about frozen cauliflower rice:
You can buy frozen cauliflower rice at Trader Joe's or Costco's produce fridge (fresh but you can freeze it because it spoils fast).
Cook with frozen cauliflower rice the same way you would cook with fresh – no need to thaw, just add a few minutes to cooking time.
One bag of frozen cauliflower rice replaces medium head of cauliflower.
Use in recipes that call for chopped cauliflower – chances are further instructions will ask you to puree it, or you will just end up with slightly different texture meal.
You can make you own frozen cauliflower rice by simply processing florets in a food processor, and then freezing in gallon size Ziploc bags.
You can make cauliflower rice from frozen cauliflower florets, however its texture is more mushy but saves time and cleanup. Microwave frozen cauliflower to thaw, drain and process in a food processor.
Also make sure to check out other cauliflower rice recipes: 25 cauliflower rice recipes in 30 minutes.