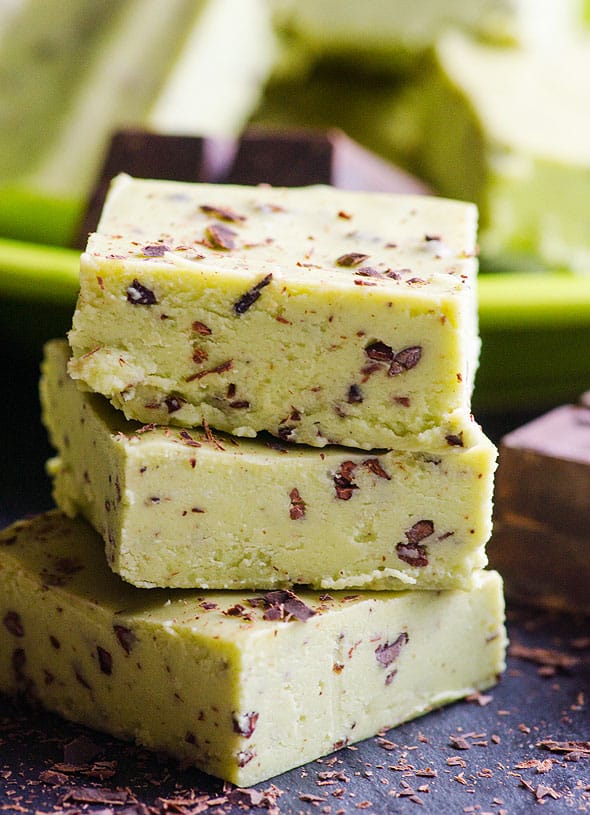 I seem to be always behind the masses including avocado fudge and coconut oil fudge. I could never play a team sport. I hated team projects at university. I think I could never work for someone either. I really like to write and sing my own tune and so far it has worked for me. Christmas just passed and here I am with avocado peppermint fudge bars in January.
Or I see so many food websites posting recipe videos and I love watching them (do you?) but inside I feel like "naaah" making my own. Alex calls me crazy I do not get a free iPhone 6 upgrade. But it's just another thing to do when I feel like downsizing vs. keeping up. I want to spend summer in Europe, hike Chief mountain and cook fresh caught crabs on a boat. I honestly do not need any more technology in my life. I hate it!
I'm a strong believer if you do what you love your ? will be full. And I feel like raw avocado mint fudge right now and writing posts and recipes. I love to blog, write, photograph, share. I do not feel like hiring assistants, learning video editing software and simply adding more chaos to my routine because I'm already barely keeping afloat with kids and 2 businesses (1 is a soon to be revealed secret). I mean, I'm doing it but 1 more task in my life and I will need way more wine. I'm a one woman operation system without backup, so it can't fail.
Last year, I remember my butter and sugar friend, Christi, showed up on my doorstep with avocado grasshopper bars. Seriously, avocado, coconut oil and honey from gimme more butter girl?! I was impressed an shocked. Anyways, those bars were absolutely lip smacking. OMG. I couldn't stop! I think I ate majority of avocado mint fudge because Christi also brought a sugar and butter dessert which she enjoyed.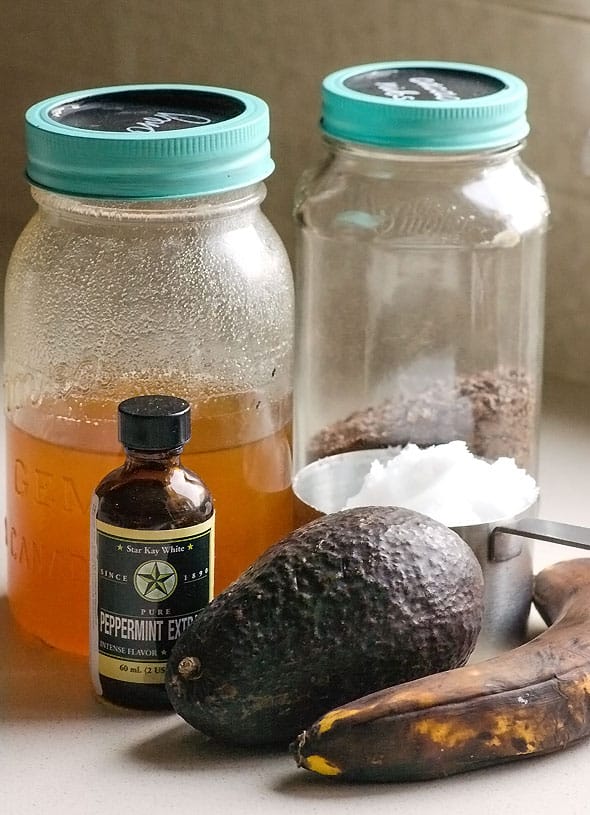 I really like the idea of ingredients and decided to make my own avocado mint fudge. Without chocolate layers because it doesn't cut well and I do not want extra sugar. But rather with raw avocado, banana, coconut oil, maple syrup, cacao nibs and peppermint extract.
I finally got to use peppermint extract I bought at Homesense (Marshalls in the US) a few years ago. I'm a sucker for all kind of natural foods (obviously) and when I see something at a good price and clean, I grab it.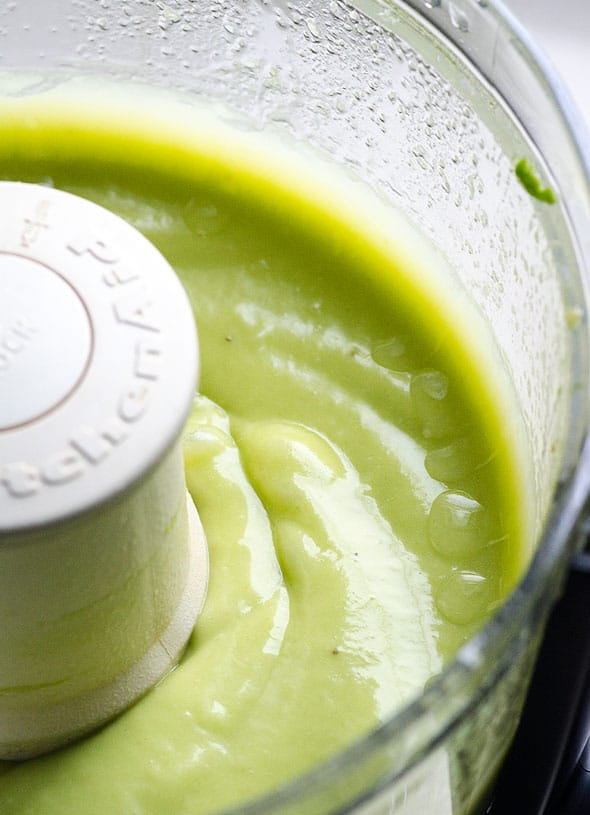 I swear by Costco's Haas avocados. They are the best ever! I usually grab 10 at a time. Their texture is not comparable to any other avocado ever. They are not organic but I don't care because avocados contain barely any pesticide residues due to the way they grow and thick skin. That is why I love buying non-GMO avocado oil as well, at Costco of course. I'm an executive Costco member, which you probably suspected.
Now, cacao nibs…you gotta try at least one cacao nibs recipe! They are very bitter pieces of cacao beans if consumed on their own. But if you add them to something sweet, you get the taste and crunch of chocolate chips. Well, almost. Cacao nibs are super good for you because of their antioxidant properties.
To sweeten my healthy avocado fudge recipe, I used 1 small ugly banana and raw honey. I specifically used raw honey and not maple syrup to fully enjoy benefits of unheated honey. As soon as you place it in the oven, it loses many nutrients and vitamins. I buy raw, unfiltered and local honey which can't even compare to store-bought one.
I foresee questions about banana taste. No, there wasn't any. Maybe very tiny bit. Avocado taste? Yes, a bit. But I love avocado to death! We eat so many it is unbelievable. Avocado a day pretty much. Cacao nibs: you do not have to use and yes, you could use chocolate chips instead.
Enjoy this avocado fudge and let me know how you like these! Another plus: bars melt very fast so you can eat straight from a freezer.
Print
Avocado Mint Fudge Bars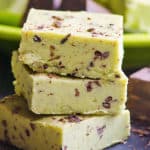 Avocado mint fudge recipe is grasshopper bars made healthy with raw avocado, banana, coconut oil, maple syrup, cacao nibs and peppermint extract.
Author:
Prep Time:

2 minutes

Cook Time:

30 minutes

Total Time:

32 minutes

Yield:

16

bars

1

x
Scale
Instructions
In a food processor or high speed blender, add all ingredients, except cacao nibs, and process until very smooth.
Add cacao nibs and give a few pulses to incorporate.
Pour into lined with parchment paper 8" x 8" square dish and freeze for 3 hours.
Remove from the freezer and cut into 16 squares. Enjoy frozen.
Store: Freeze in an airtight container for up to 3 months.
★ Did you make this recipe? Please give it a star rating in the comments.