July is my favourite month of the year so I try to squeeze as much out of it as possible.
I wanted to say that I really-really-really enjoy our coffee dates and reading your comments. It's like a chat with good old friends. Did you know I don't have many friends in real life? For various reasons but mainly because the older I get, the more selective I am how I'm spending my time. A few good friends I really enjoy my time with either live too far or are "busy". This never ending race people are in and booking get-togethers 1 month in advance twice a year is not really the friendship I knew growing up. We try but it's just so complicated in 2018…
I'm aware that working from home situation doesn't help either – I just don't meet enough new people. Not to mention people with similar views on health and fun things to do, in my area they are numbered. That's why I'm SO excited to attend 2 conferences in September – this mama is going to travel solo and interact with grown-ups who like food and health. Wahoo! So, I really enjoy our coffee dates, friends!
And I would like to say once again that I love Instagram stories and overall it's my favourite social media. So, if you want to see our everyday life and behind the scenes of ifoodreal, just click here to follow.
We Sold Our House
If you haven't heard, we sold our house – I share all the details and answer the main question "why?". I was so busy with the house on the market all of June ("hello" never ending cleaning and emotional roller coaster) but couldn't share as not to jinx it and for pure selling/bargaining purposes. Super excited to move and start a new chapter. This chapter got old and is a bit "choking" me since everyone is always at home. We haven't packed a thing yet because July. We decided August 1st is the start date and it's kind of exciting to get rid of stuff. I'm not stressed even a bit because at the end it will all work out. It was way more stressful to sell our house to have enough money to buy the property we wanted. This girl sure can pack. Been raising kids by ourselves for 12 years now, we sure can pack. You can't scare us anymore.:)
We Drove to California
First 2 weeks of July we drove to San Diego and Disneyland.
Boating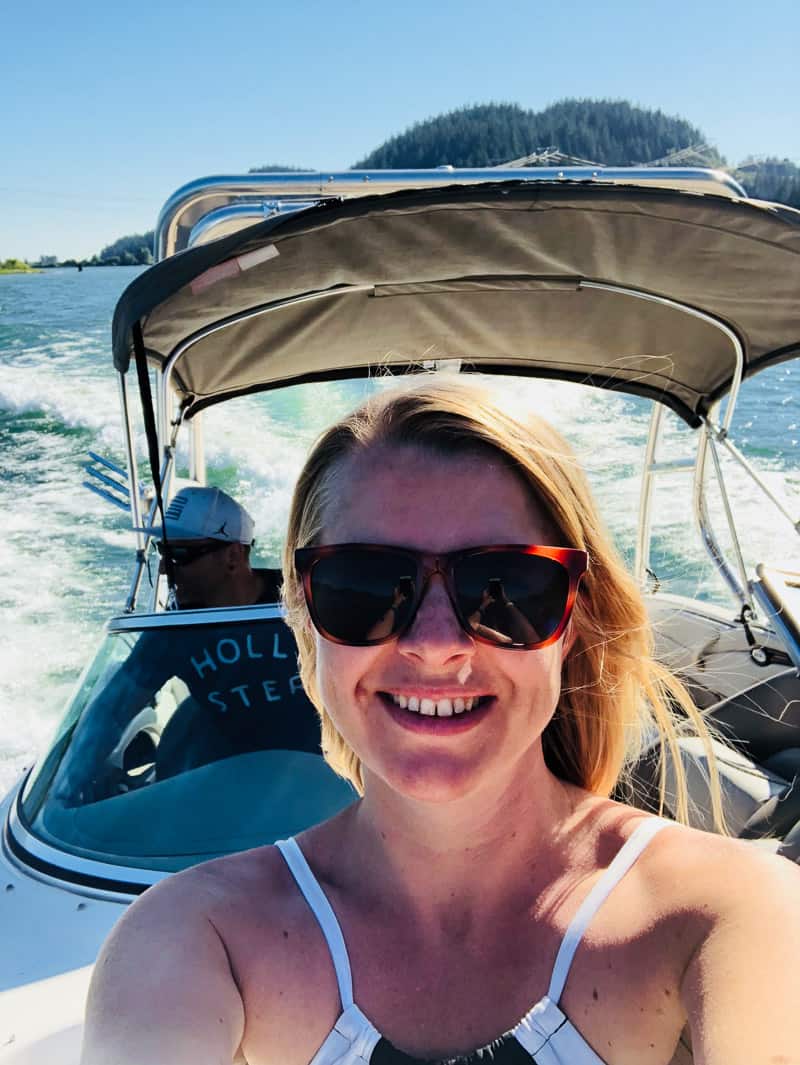 This was major – we purchased a boat. We have been getting financially ready to buy a boat for a few years now and finally we did it. We wanted to make sure it's not a financial burden but rather a stress-free fun. The last thing I need to think how much gas it uses while chilling on the lake. It's not crazy expensive but not cheap either with gas prices of $1.50/liter.
So far, we took the boat out 5 times and it has been wonderful. We explored a few lakes out of curiosity because British Columbia is just so gorgeous. I can't get over all the views! But now we mainly park it in the middle of the lake or by the beach and swim, tan, hang out and eat. All public beaches are so packed in Vancouver area and we are so done with that. It's nice to float on a boat and look at that craziness from far away. So, this is the fun part.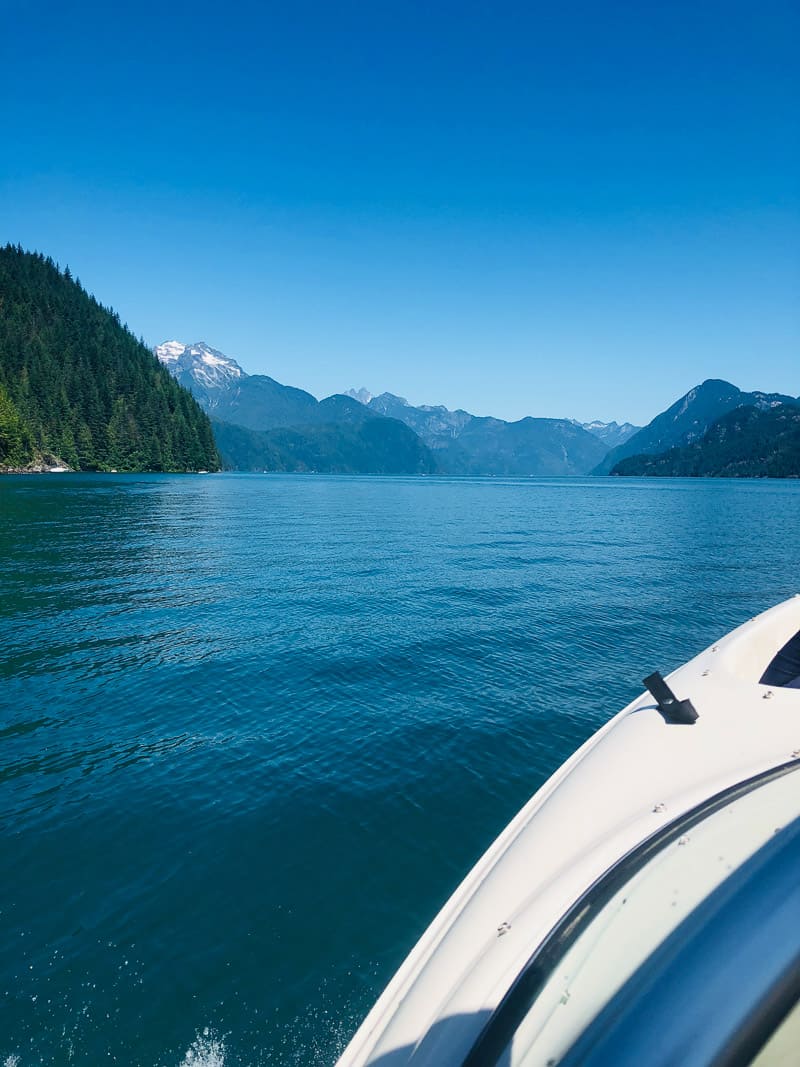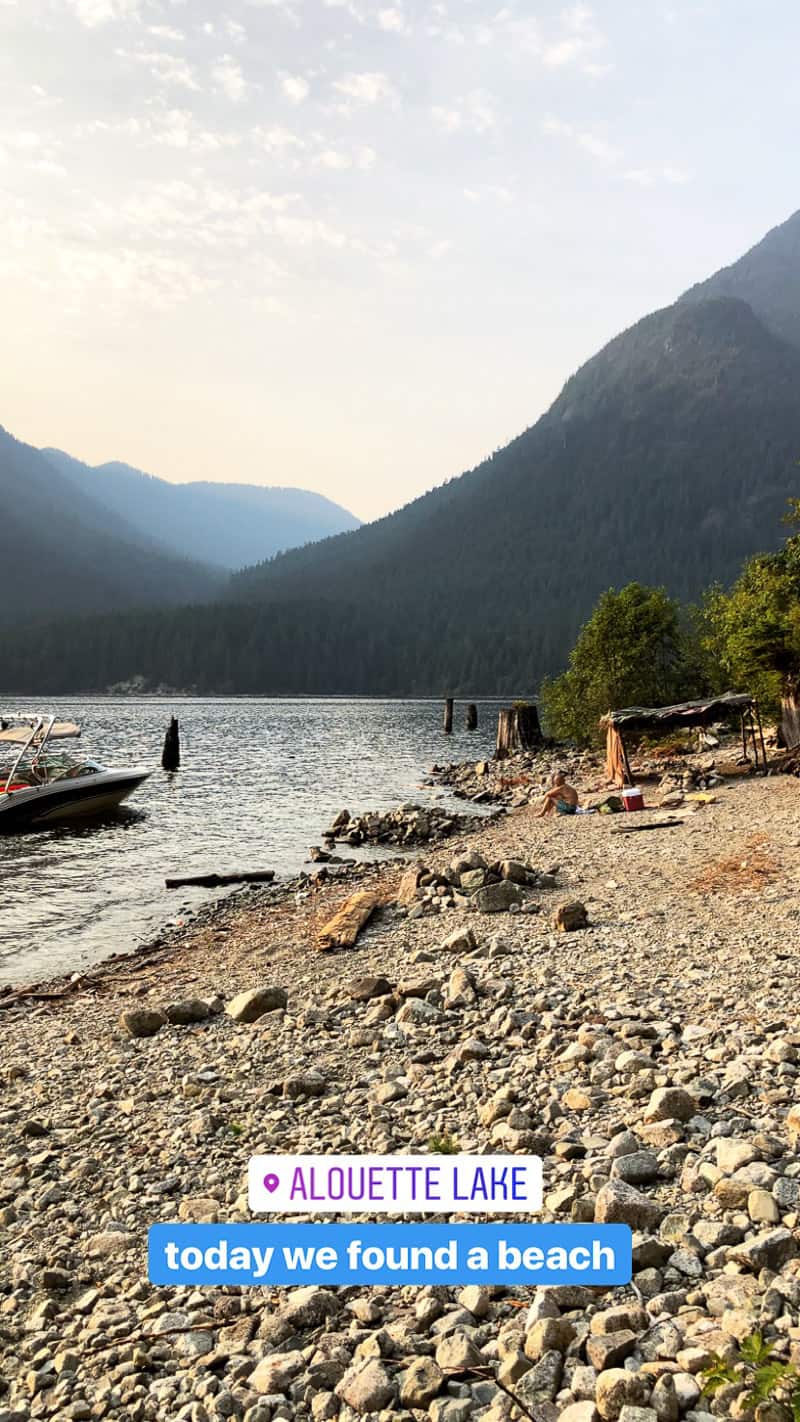 What is not fun is learning the ropes of boating – how to actually drive it. The best description I came up with so far – when you bring your 1st baby home and have no idea what to do with it. That's how it feels to be a new boater. When that fiberglass structure is floating away with you and 2 kids inside and you are terrified to press gas because you don't know where it will take you but you have to… Yep, that moment but I survived.
It's just been stressful considering I'm the one who is taking the boat off and putting it back on the trailer, and docking it to beaches and picking up Alex off the dock. He is towing the boat and then driving the truck with the trailer to park. It takes 2 adults to make boating happen. I'm sure it's been very entertaining to watch from the beach and my kids have heard a few words they know not to ever repeat. But after 5 times we feel way more confident and are having lots of fun!
However, some ways to go, my friends. Not to mention it either breaks or makes your marriage. Lots of patience and deep breaths although many times it didn't go that way, honestly. I keep repeating to myself "it's normal".
What I've Been Reading
Book I Would Recommend:
Happiness by Heather Harpham – It's a novel, so a true story how an author is fighting for her child's life. Very well written, not dragged out and with good humour. I learnt a lot from this woman and have tucked away that knowledge for rougher times. If I was struggling to deal with anyone in my family, I would definitely re-read the book and seek author's wisdom how "to see the light at the end of the tunnel".
Books I Didn't Like:
The Wife Between Us by Greer Hendricks – I have read a few thrillers and this one wasn't that catchy for me. Half way through the book I could predict the ending (and that's with skipping pages) and it was so-so twisted, just too much.
Behind Closed Doors by B.A. Paris – I found this book to have very little plot and tiny bit thrilling. It reminded me a few other books I have already read, like even Mrs. Parrish. You know, like there is a trend to name books with"Girl" in the title, there is obviously a trend to write about abusive rich husbands and locked in wives right now.
On a good note, I have started following Reese Witherspoon's book club on Instagram thanks to Aggie, and have put Next Year in Havana on hold. Looks promising!
What I've Been Eating
We have been having nice heat wave in Vancouver for the past 2 weeks, which honestly has been amazing! It is very hot in the house or outside during the day but I won't complain – before we know it, winter will be back and people will be complaining about that. We designate largest bedroom in the house for portable AC and have one big family sleepover, not making beds ever because it's just a bunch of mattresses – been so nice to shorten the "to do list".
I've been making a lot of cold salads. A LOT. And sometimes putting them in a jar for the week, which is more work but it pays off. My latest favourites are healthy cobb salad with super easy healthy ranch, avocado corn salad, shrimp avocado salad, and healthy chicken salad.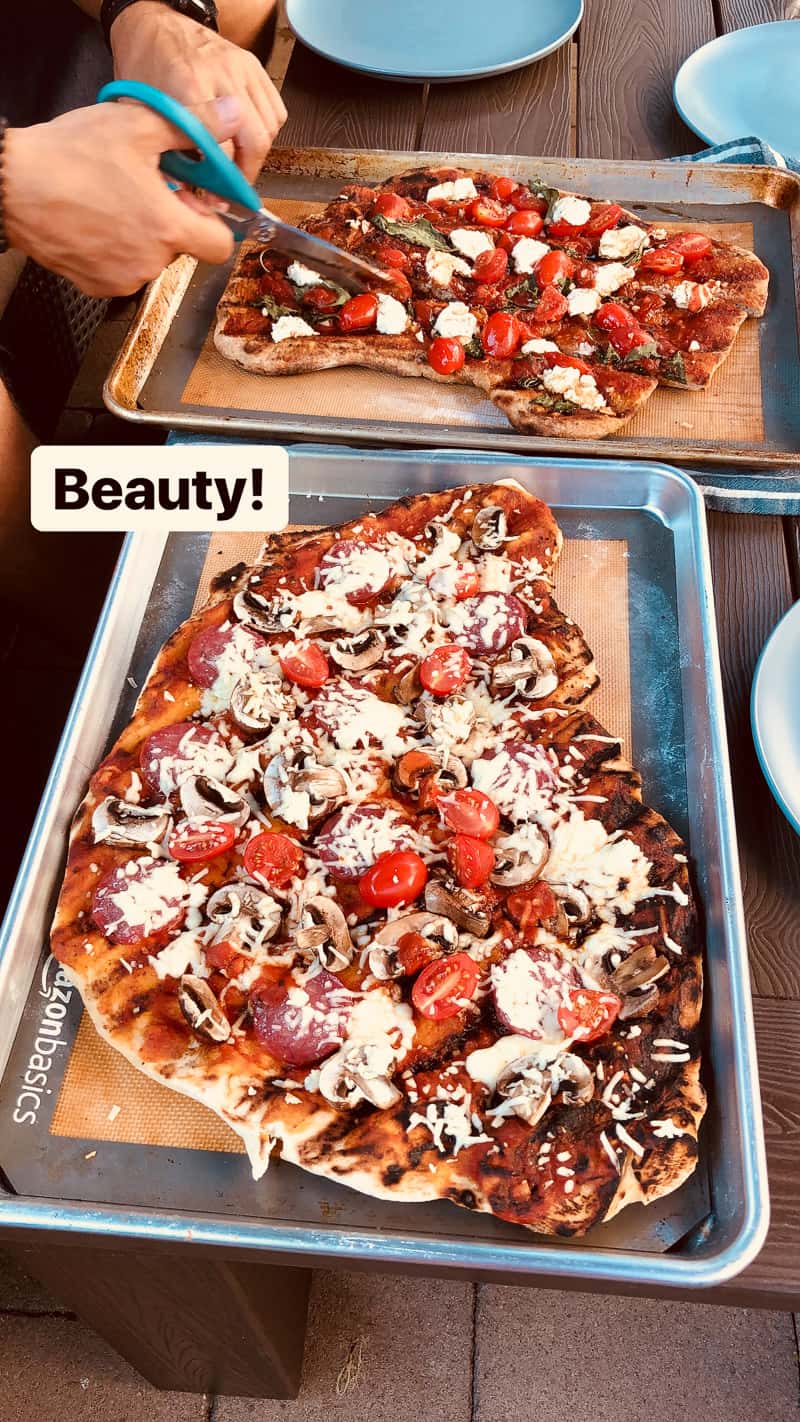 I also tried grilling pizza outside for the first time and it was amazing. I had a few frozen pizza dough that I wanted to use before the move (trying to clean out my freezer), and by following Simply Recipe's instructions it worked like a charm. All you have to do is grill the dough on one side for 2 minutes, flip on a tray, add toppings and grill again. My family was all over it! I also grilled myself zucchini pizza and I was all over that + a few slices of the real thing.
We have been also making many-many Dole whips. I finally "cracked the code" to a simple way to make a pineapple whip, not the artificial crap they sell at Disney resorts. You will be blown away by my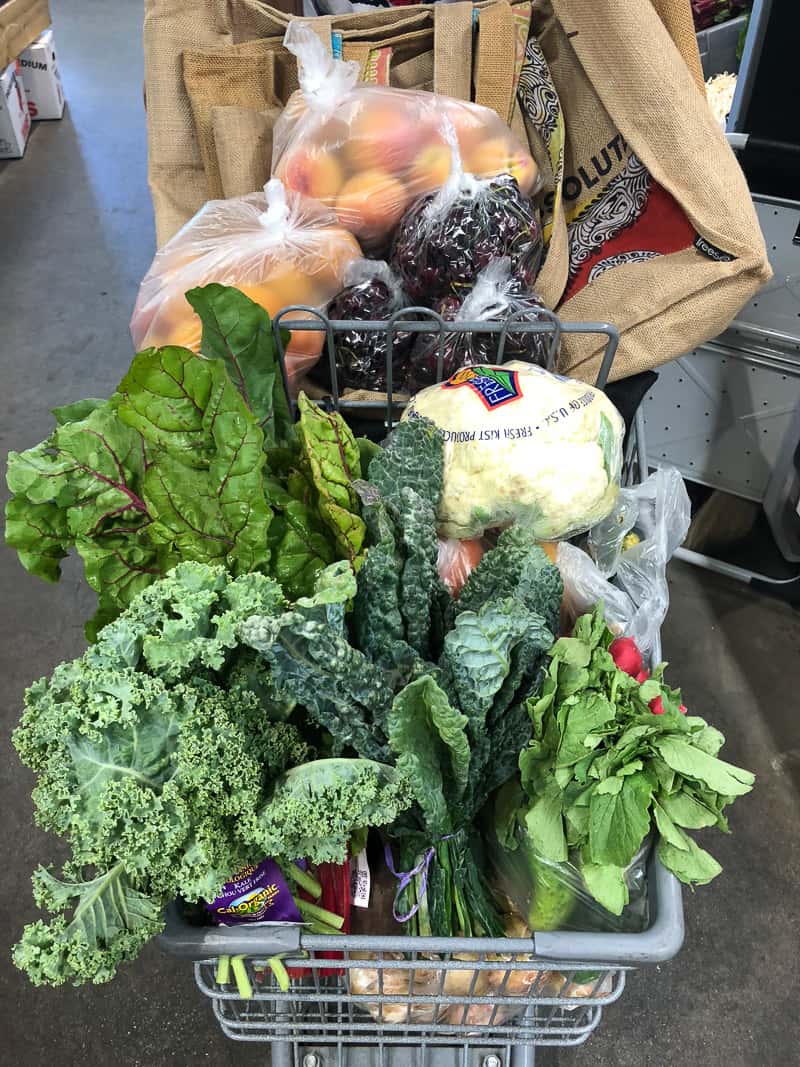 We've also been "swimming" in local produce. It's so juicy, fresh and delicious. Can't get enough! Love summer so much!
What was your favourite meal past month? Been buying local produce? Been going to the beach? Read anything good?
Please enjoy your summer! Life is short and summer is even shorter!
xoxo
Next up is August coffee date.