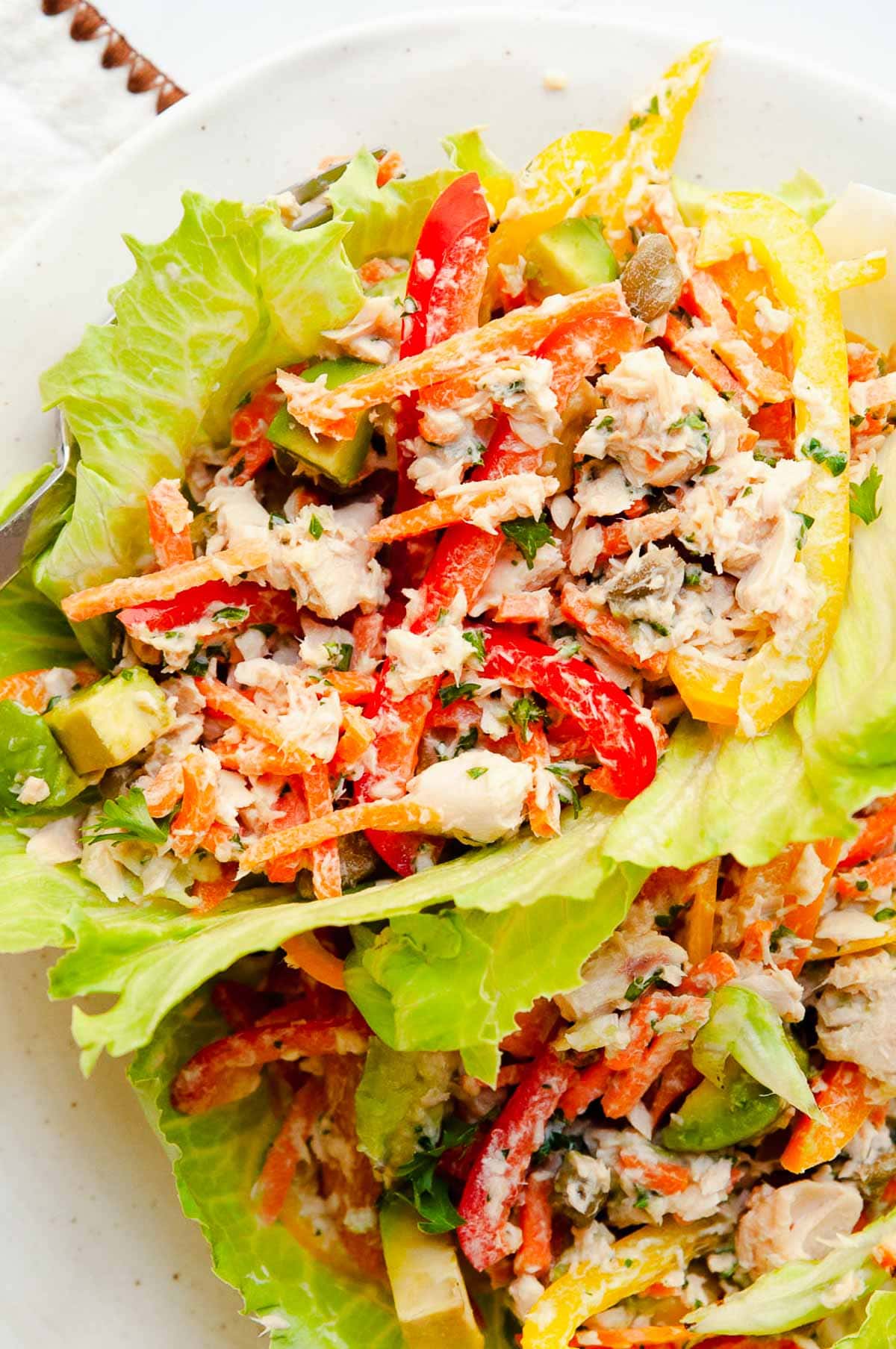 In the last year, I found myself buying packs of canned salmon and tuna every Costco trip (my healthy Costco shopping list).
Technically, canned fish is real food. Yes, it is canned in BPA cans and processed but technically it just has been cooked and preserved with salt and water. So, in my books it is good food, that is perfect for making salads like tuna salad with avocado.
Good news is majority of canned salmon is wild, pink or sockeye, and is very affordable (sockeye is more money), especially at Costco. Like if you compare cost of canned salmon to fresh it is day and night. Plus, you get to eat bones, which are super soft and good for you.
In Ukraine, we always made meat and fish salads! Soups and salads, see the similarities? Because they are poor people's meals where you throw everything you have on hand and mix.
Almost anything will taste delicious mixed together, I swear.
This canned salmon salad recipe is light and crunchy, heavy on vegetables and healthy fats. I also added capers, a few tablespoons of avocado mayo and a bit of Greek yogurt.
The juices from salmon are added to the salad as well which leaves no waste and no need to add much more salt.
If you are looking for more salmon recipes, try my Thai salmon, baked salmon with cheese and lime ginger salmon.
Enjoy!
Print
Canned Salmon Salad Recipe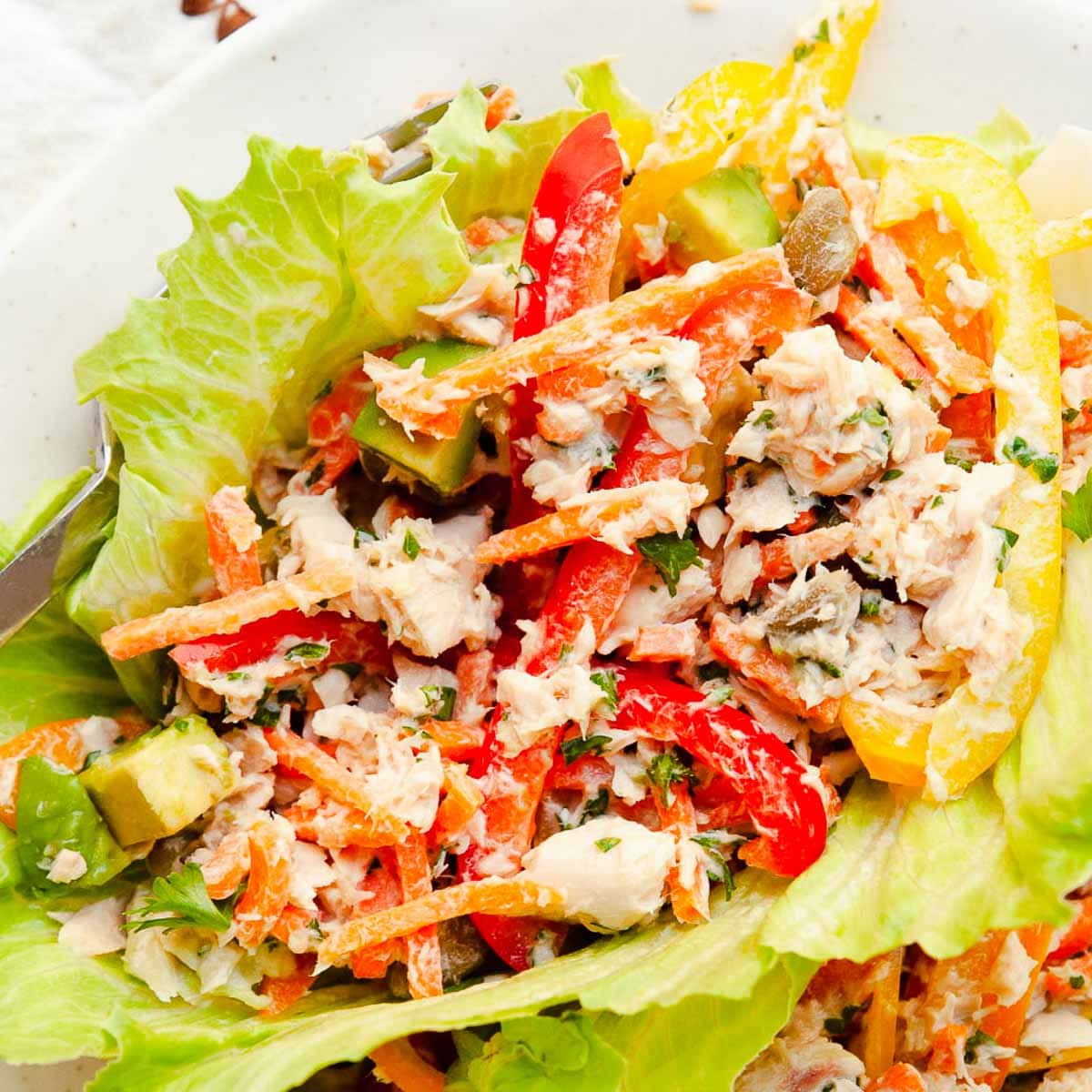 Canned Salmon Salad Recipe with crunchy bell peppers, creamy avocado and tangy capers. Healthy and affordable salad.
Author:
Prep Time:

7 minutes

Total Time:

7 minutes

Yield:

6 servings
Ingredients
1 package (10 oz) carrot matchsticks*
3 large bell peppers, thinly sliced
3 oz jar capers, drained**
2 cans (8 oz each) wild salmon
1/4 cup parsley, finely chopped
1/4 tsp himalayan pink salt
Ground black pepper, to taste
2 tbsp mayo
1/4 cup Greek yogurt, plain
2 large avocados, diced
Instructions
In a large mixing bowl, add carrots, bell peppers and capers. Mash salmon a bit with a fork inside the can and add to the salad.
Add parsley, salt, pepper, mayo, Greek yogurt and gently toss to coat. Add avocado and give a few more stirs. Serve cold.
Store: Refrigerate in an airtight container for up to 2 days.
Notes
*A few cups of coarsely shredded carrots would work. **Use any pickled goodies like asparagus, beans, olives etc.
★ Did you make this recipe? Please give it a star rating in the comments.