Well hello, salads!
Let's agree that a girl is always in need of a salad. Raised hand blonde emoji here. Namaste.
With spring and summer in sight, I have compiled a collection of salads I would eat, and thought you would want to eat them too.
Easy: In many of these healthy salad recipes even dressing is dumped in the same bowl.
Basic: We are talking about Walmart basic avocado, greens, tomato, pasta and quinoa ingredients.
Filling: Any of these salads is good as a meal or to make you a potluck super star.
Enjoy! This year I'm determined to produce a lot of simple salads, so get excited!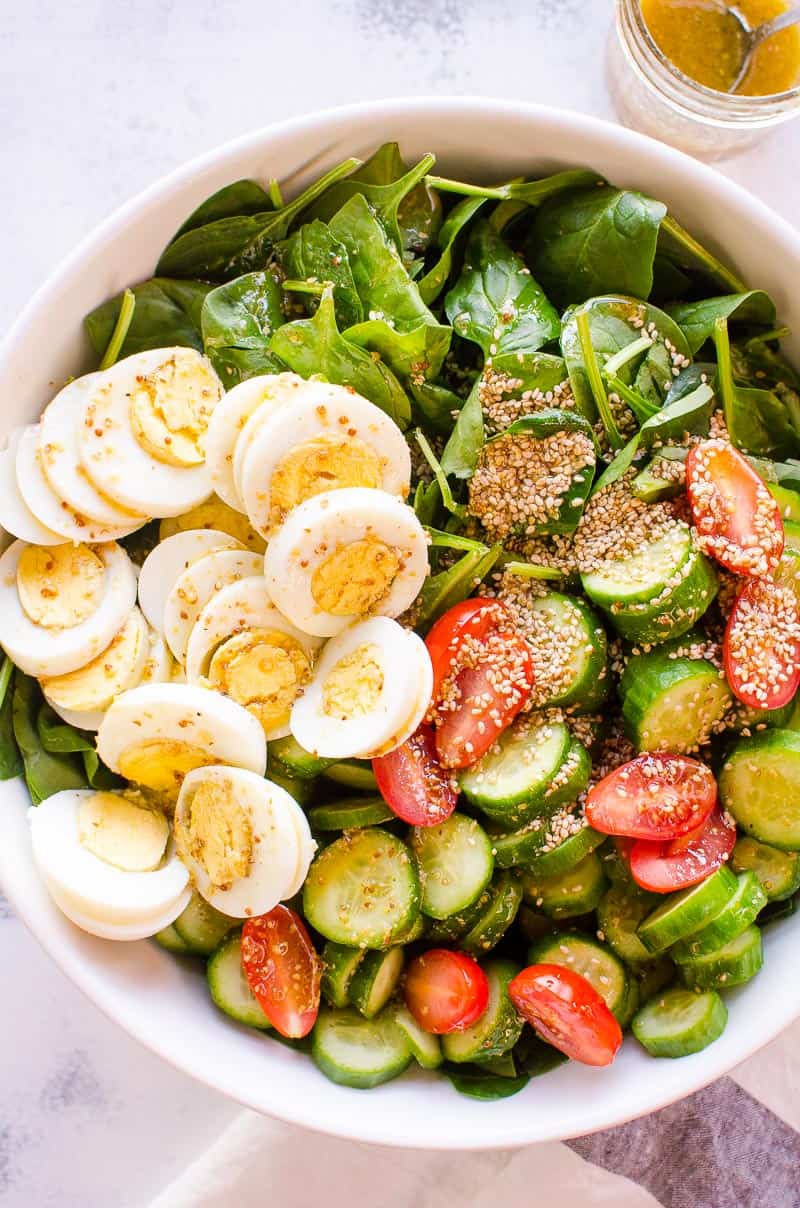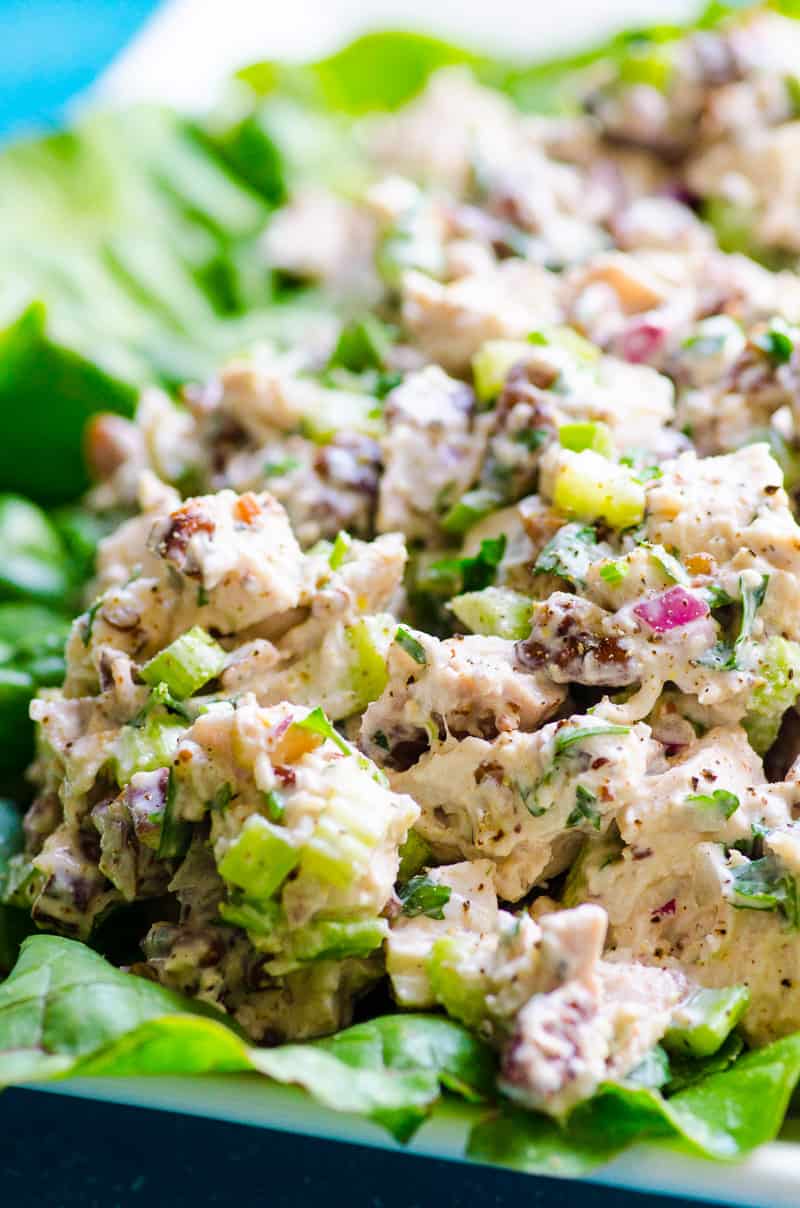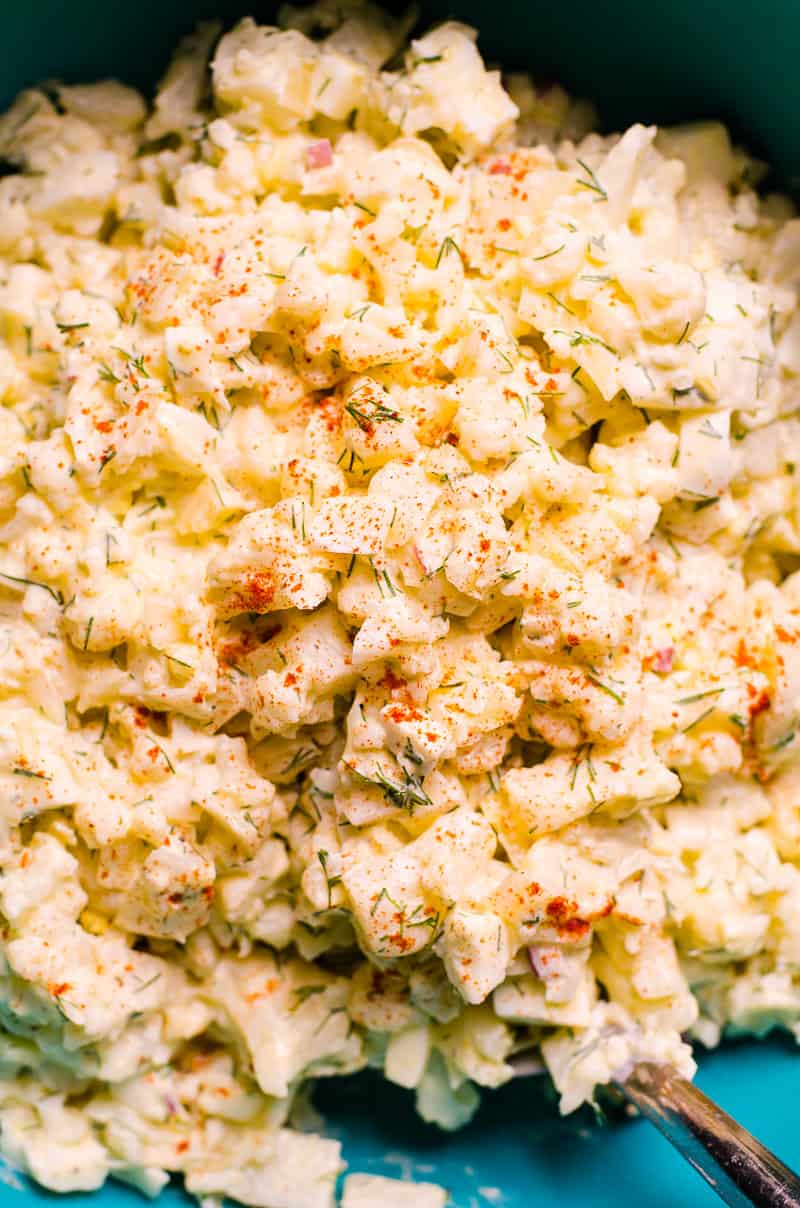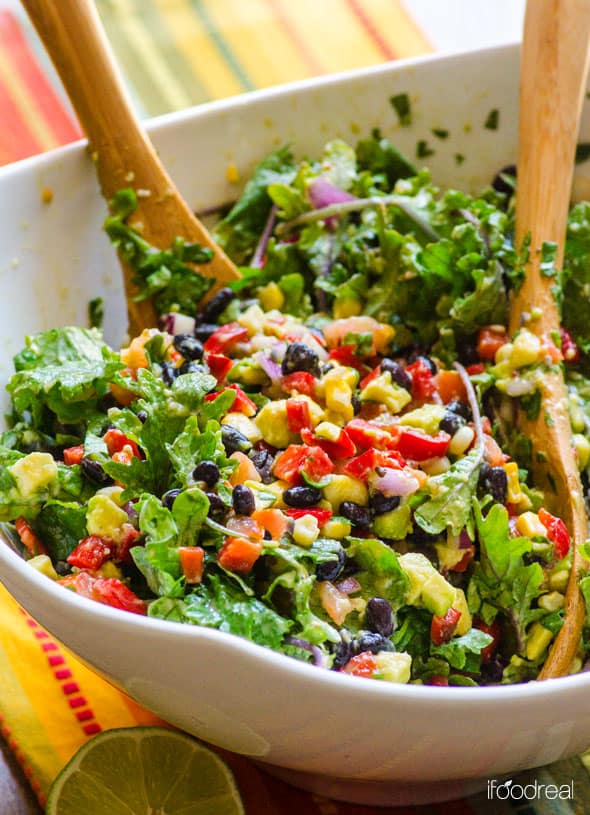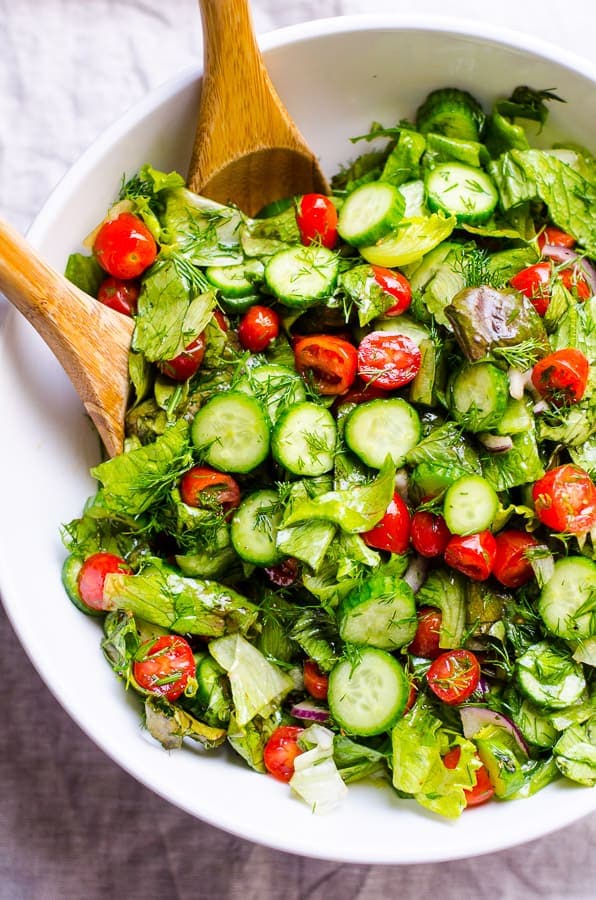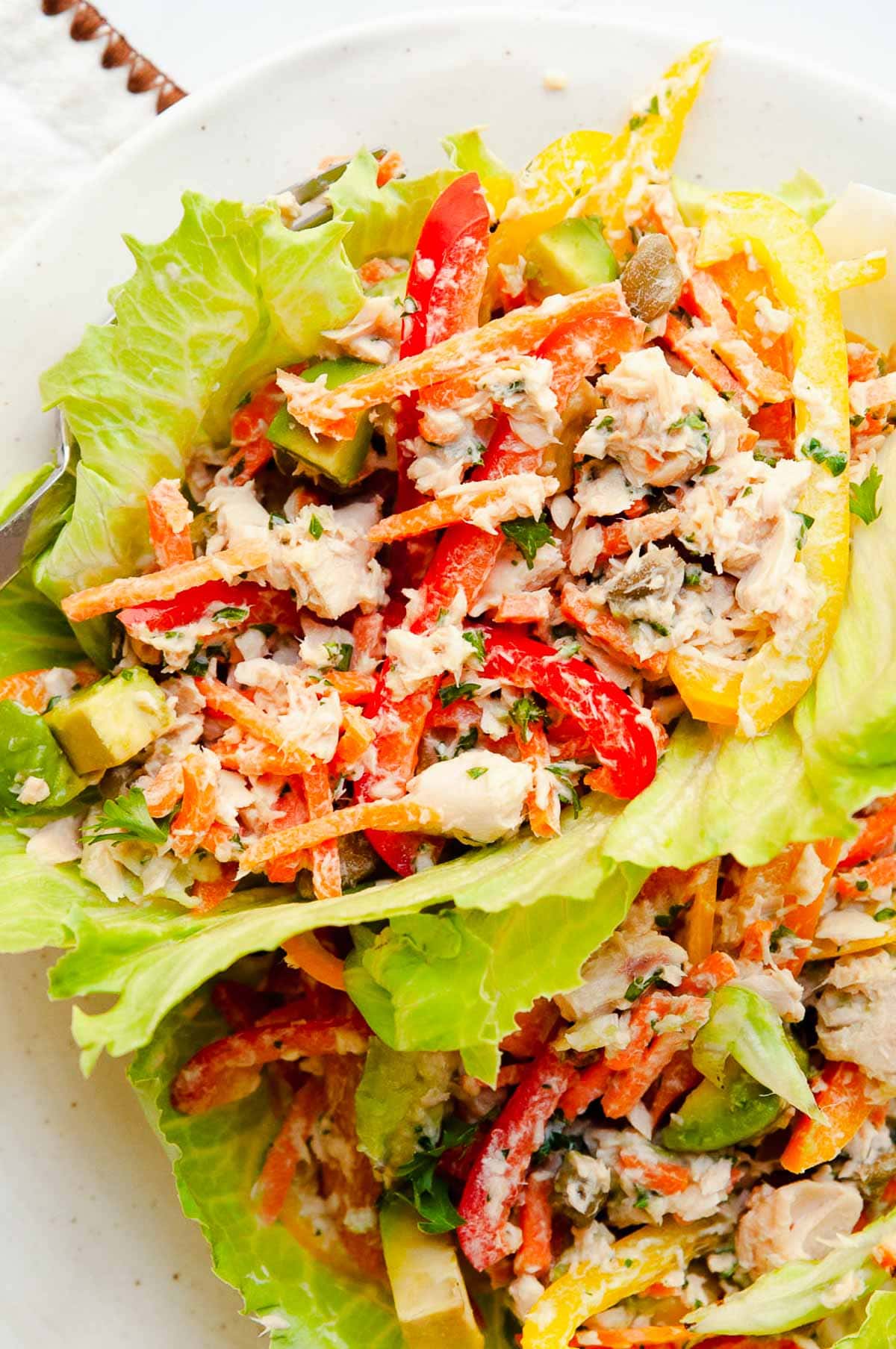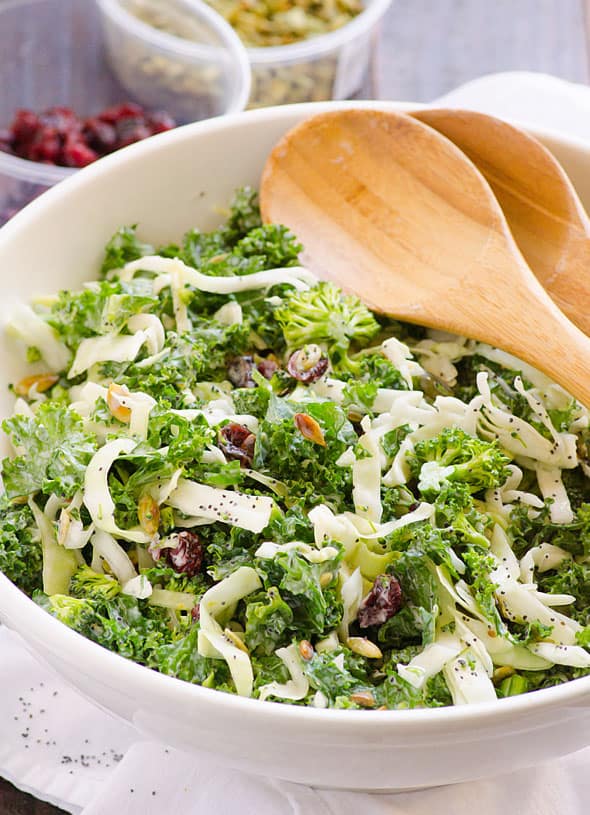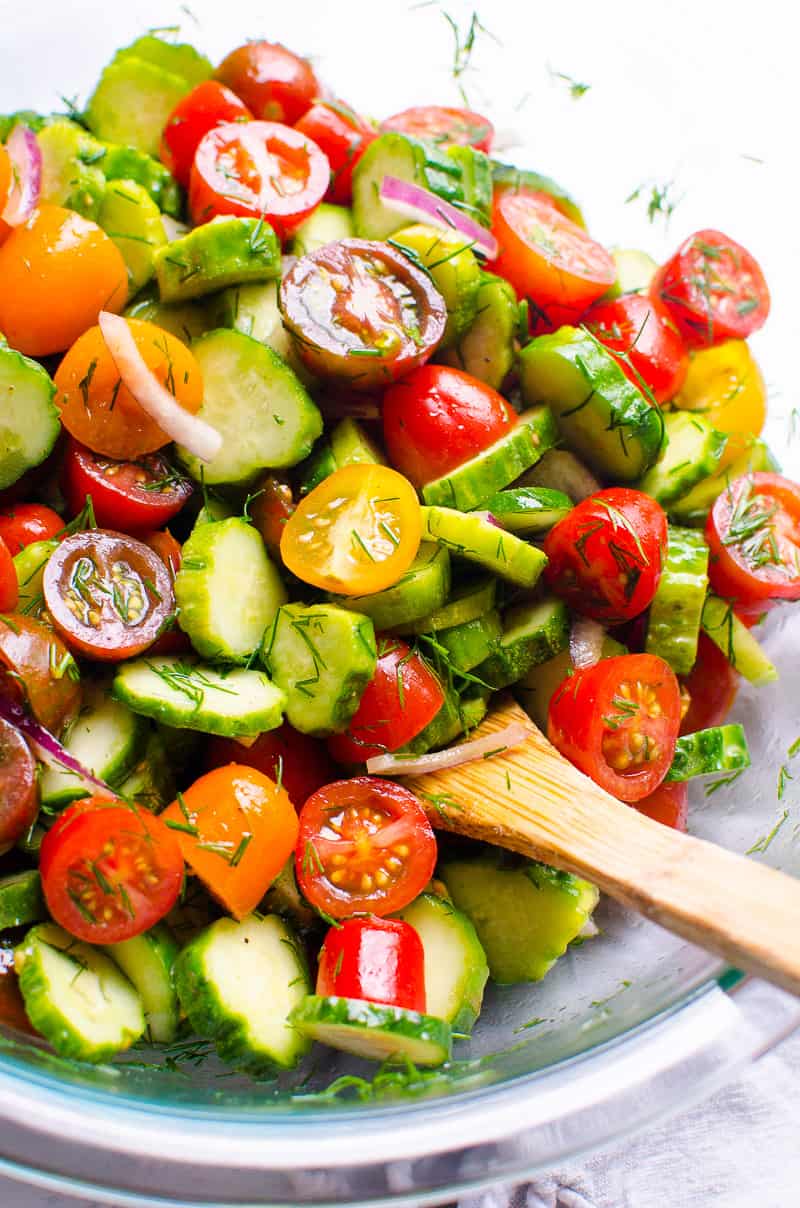 Healthy Potato Salad Recipe
Print
Healthy Potato Salad Recipe
Lighter Healthy Potato Salad without sacrificing the flavour. Same creamy, packed with vegetables, protein, fiber and nutrients. Will be a star of any potluck!
Author:
Prep Time:

10 minutes

Cook Time:

15 minutes

Total Time:

25 minutes

Yield:

6 servings
Ingredients
Potato Salad:
2 lbs small young potatoes
2 tsp salt
3 large eggs, chopped
2 bunches radishes, sliced
1 long English cucumber, seeded & chopped
2 tbsp green onions, thinly sliced
Salad Dressing:
1 cup Greek or regular plain yogurt, 2% & higher
1 tbsp mayo
1 tbsp white or white wine vinegar
1 tsp mustard
1 small garlic clove, crushed
1 tsp salt
Ground black pepper, to taste
Instructions
To cook potatoes and eggs, add them to a medium pot along with 2 tsp salt and enough cold water to cover. Bring to a boil covered, then cook on low for 5 minutes. Using a slotted spoon, remove the eggs into a bowl with cold water. Keep cooking potatoes for 10 more minutes or until knife tender, then drain and let them cool down.
In the meanwhile, cut other vegetables and eggs, and place them in a large mixing bowl. In a small bowl, whisk Salad Dressing Ingredients and pour on top.
Slice potatoes into rounds and add to the bowl. Gently stir salad with a wooden spoon. Serve right away or chill in the fridge for a couple hours.
Store: Refrigerate covered for up to 3 days.
★ Did you make this recipe? Please give it a star rating in the comments.