This is the best collection of 45 Almond Flour Recipes to get you started. Easy to follow, delicious, low carb, gluten free recipes with almond flour for cookies, muffins, cakes, breads, pancakes, savory dinners. You name it, we got it!
The low carb, high protein, gluten free aspect of almond flour has opened up doors for people who enjoy their baked goods but can't or don't want to include traditional wheat flour in their diets.
Almond flour recipes is a great alternative for people who are looking for healthier ways to enjoy their favorite foods or are just looking to try something new.
So, let's recap quickly how you can cook with almond flour and I also included 45 delicious recipes with almond flour that you can try. Gluten-free baking has never tasted so good!
What Is Almond Flour?
Almond flour is what is produced when you grind up blanched almonds. Blanched almonds are light colored almonds with their skins removed. They can be ground up as fine as regular flour or as coarse as cornmeal.
You want super-fine almond flour for most recipes using almond flour!
Almonds have become quite expensive which in turn means buying almond flour can also be costly. I found the cheapest option is buying 3 lbs bag of almond flour at Costco.
More and more people are making their own almond flour at home, which is not only budget-friendly but very convenient. I am one of them!
If you have a high-speed blender or food processor, here is a quick tutorial how to make homemade almond flour in 5 minutes.
What Is the Difference Between Almond Meal and Almond Flour?
Main difference between almond meal and almond flour is the type of nuts it is made of.
Almond meal is ground up whole almonds that haven't been blanched. This means the outer skin hasn't been removed from the almond before grinding.
Almond flour is made from blanched almonds. It is more soft, has fine and fluffy texture, and is lighter in color. Almond meal is denser with a grittier texture and has a slightly more nutty flavor.
If the recipe isn't specific about it, you can usually use them interchangeably. The result you get will differ slightly depending on which you decide to use. If the recipe requires a lighter, softer result blanched almond flour is usually the way to go to achieve a right texture.
Cooking and Baking with Almond Flour
Baking with almond flour: Most important thing to know is that you cannot replace regular wheat flour with almond flour without making other changes to the recipe. Because there isn't any gluten in almond flour, it will rise differently, needs different amount of liquids and more binding agents like eggs.
It is best to follow almond flour recipes as written! Unfortunately, there is no magic ratio for substitutions in all-purpose flour recipes. It is case by case situation because almond flour, and all gluten-free flours, is a very different flour.
You will need eggs: Again, because almond flour does not contain any gluten, you will need real eggs and more of them to help hold all ingredients together in all of almond flour baking recipes.
Flax egg or chia egg will not work, in most cases. However, when baking with almond flour egg replacements can be used in some quick breads and muffins.
Final results: The texture of almond flour baking is light, fluffy, and moist. The taste is lightly sweet and nutty.
Cooking with almond flour: Use almond flour or almond meal when making savory recipes. As a binding agent as a replacement for breadcrumbs in things like meatballs, meatloaf and hamburgers. Or as a breading for almond crusted chicken, healthy fried chicken and even this fish tacos recipe!
Almond Flour Benefits and Nutrition
What is healthy for one may not be the same for another. But overall, yes, there are definitely health benefits to choosing almond flour over traditional flour.
Almond flour is a whole food: It's unprocessed, especially if you make it yourself.
It is low carb and nutrients dense: Almonds are low in carbohydrates and higher in protein, they contain fibre as well as vitamin E and good fats.
Almond flour is naturally gluten free: This makes it a great alternative for people with celiac disease. When used with other complementary ingredients it can be paleo and whole30 friendly.
As per USDA, 1/4 cup of almond flour contains:
Calories: 170
Protein: 6 grams
Fat: 15 grams
Saturated fat: 1 gram
Carbs: 6 grams
Fiber: 2 grams
Sugar: 1 gram
Calcium: 66 milligrams
Potassium: 190 milligrams
Iron: 1 milligram
Fatty acids: 1 gram
It's never just one ingredient that makes or breaks a healthy diet, it's your overall food choices. Sometimes starting with substituting just one ingredient at a time, can lead to massive changes to your overall well-being.
So, you are probably asking yourself "What can I make with almond flour?". The following 45 almond flour recipes are a great place to start! Uses for this amazing flour are endless.
These Almond Flour Brownies combine rich chocolatey flavor, a decadent, slightly fudgy center, and a crispy top while remaining naturally grain free and gluten free. All you need is just 9 simple ingredients and 10 minutes of prep.
These Almond Flour Pancakes are incredibly fluffy, delicious and made with simple ingredients. It is one of the most popular almond flour recipes on iFoodReal.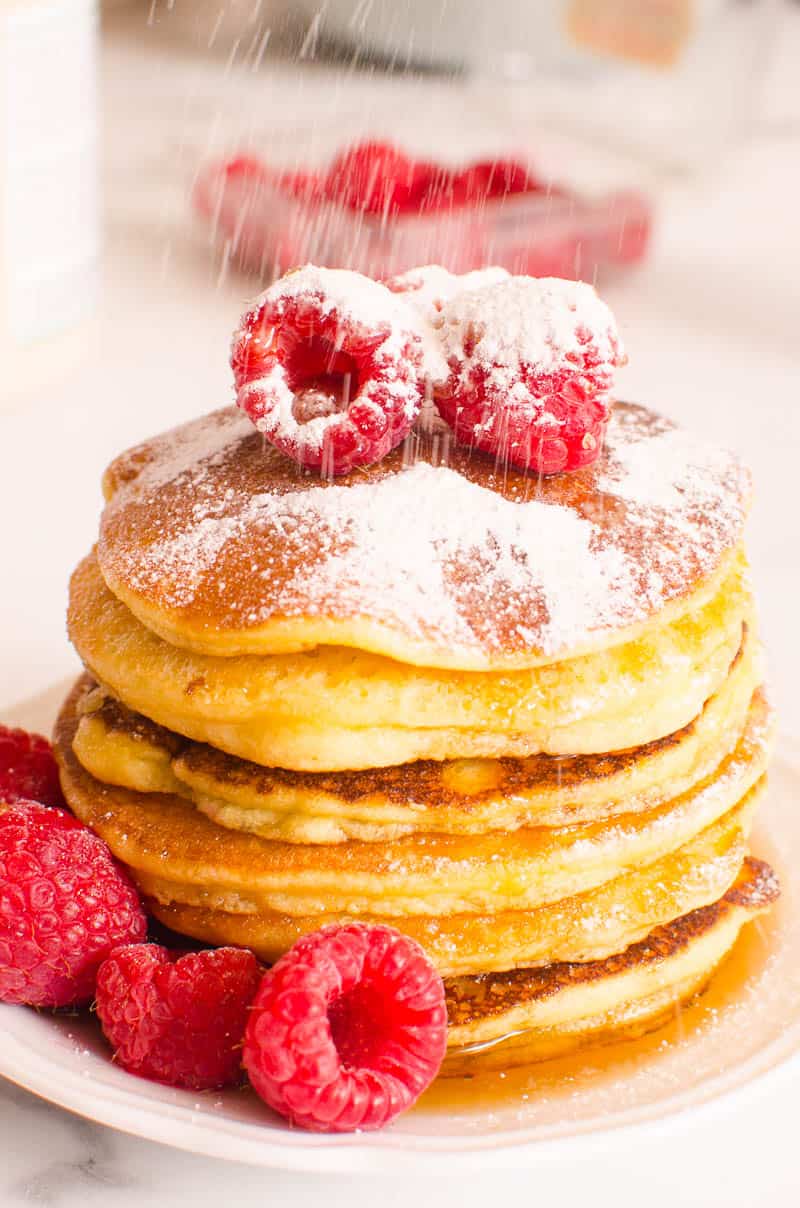 Almond Flour Lemon Poppy Seed Bread is moist, light, and lemon-y! Topped with optional lemon glaze this is perfect for any spring brunch, snack or light dessert.
Almond Flour Pumpkin Bread is easy to make and loaded with fall flavors like pumpkin, cinnamon, and maple syrup. A delicious, moist, and totally guilt-free quick bread!
Almond Flour Zucchini Bread with perfect texture, is incredibly delicious, moist and made with 4 basic ingredients. It tastes like cake and will become a hit and repeat among your family and friends!
Perfect for toast at breakfast or sandwiches at lunch, Almond Flour Bread is quick to make and requires 'normal' ingredients! Nutrient dense, low carb bread.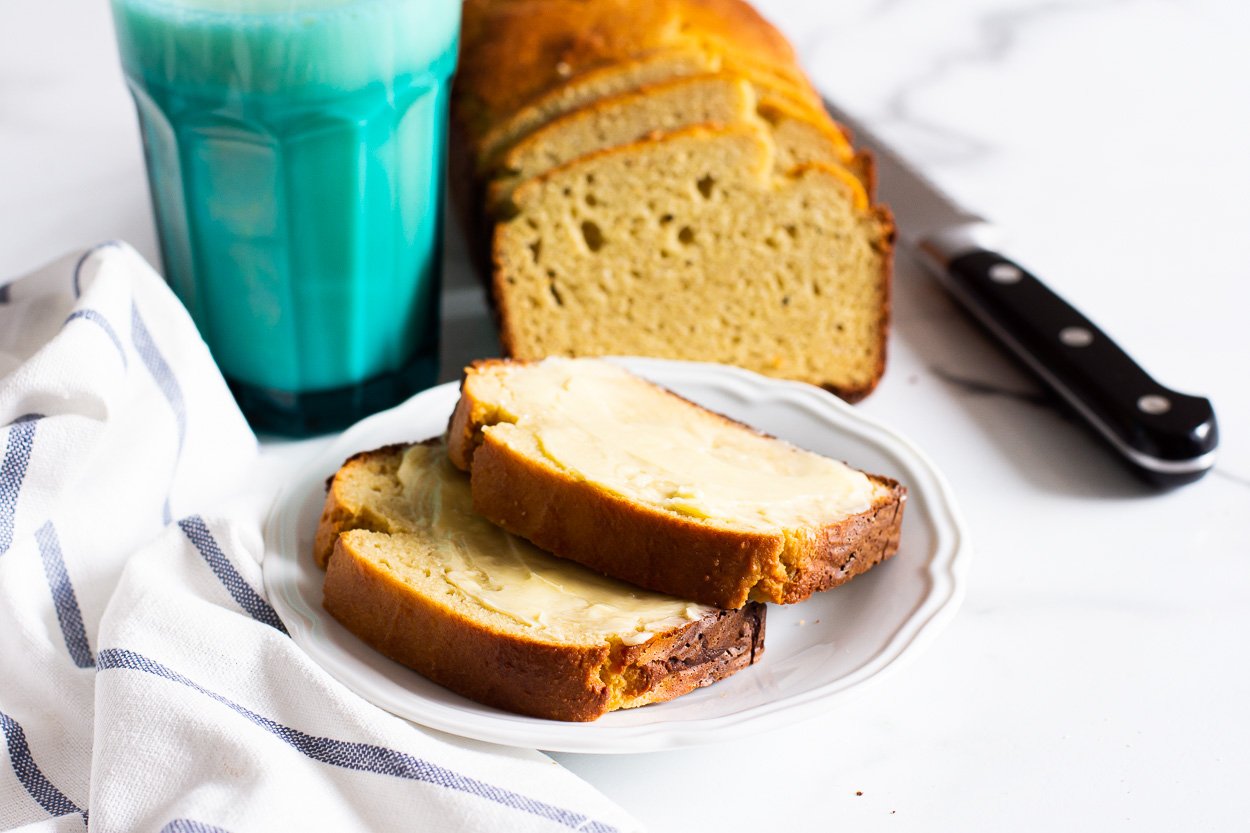 These Almond Flour Muffins are light and moist with a slightly nutty flavor from almond flour. This muffin has a slight lemon taste and makes a great breakfast option that is full of healthy fats and various nutrients.
When it comes to almond flour recipes you can make in summer months, these Almond Flour Zucchini Muffins are perfect for zucchini season or to enjoy year round! Take on the go for a snack or enjoy as a light breakfast, these muffins will be a new family favorite!
Light and fluffy, these Almond Flour Lemon Poppy Seed Muffins are delicious year round, but especially in the spring for Mother's Day or Easter! Meal prep for breakfast or make ahead to include at weekend brunch for rave reviews.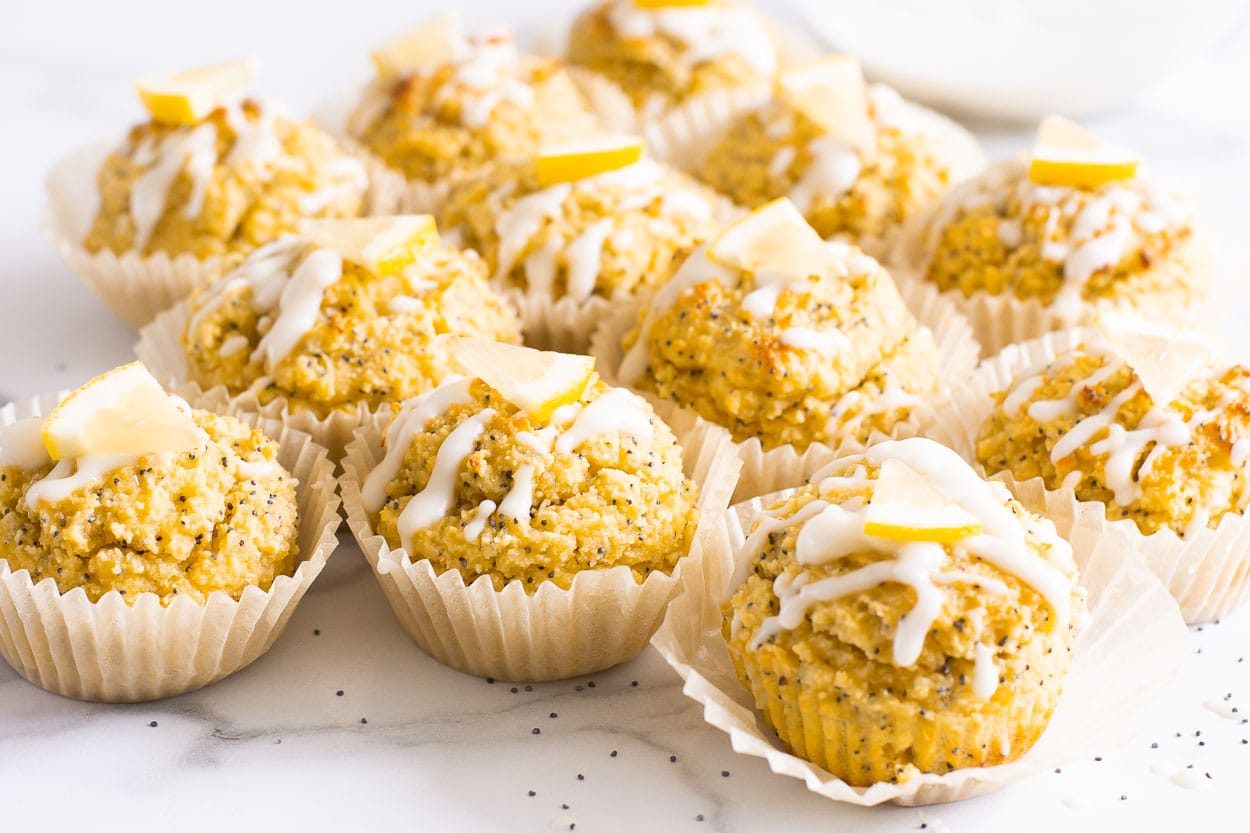 Pumpkin spice and everything nice is fitting for these Almond Flour Pumpkin Muffins! They are cozy, warming and perfect for a fall treat.
These fresh and fruity Almond Flour Blueberry Muffins are naturally gluten free, paleo, refined sugar-free, oil-free, and grain-free.
Almond Flour Birthday Cake is perfect for any celebration! Two layers of gluten free cake with a delicious buttercream frosting then topped with sprinkles will delight youngs kids and kids at heart alike at any age.
Full of seasonal carrot flavor, these easy Carrot Cake Bars are topped with a decadent cream cheese frosting. They are sure to disappear at any spring holiday feast!
This Almond Flour Pumpkin Cake is the best version of a classic fall dessert. Topped with a luscious yogurt cream cheese frosting, it is moist, decadent, and packed with hidden nutrients!
Almond Flour Cinnamon Bread is melt in your mouth soft, guilt free bread with swirls of cinnamon sugar and irresistible streusel topping. One of must-make almond flour recipes in fall to make your kitchen smell amazing!
Recipes with almond flour like this Lemon Zucchini Bread, make into family recipe binders! This bread is super moist, lemon-y, sweet and so soft. It will blow your mind! Great for dessert and wholesome enough for breakfast or snack.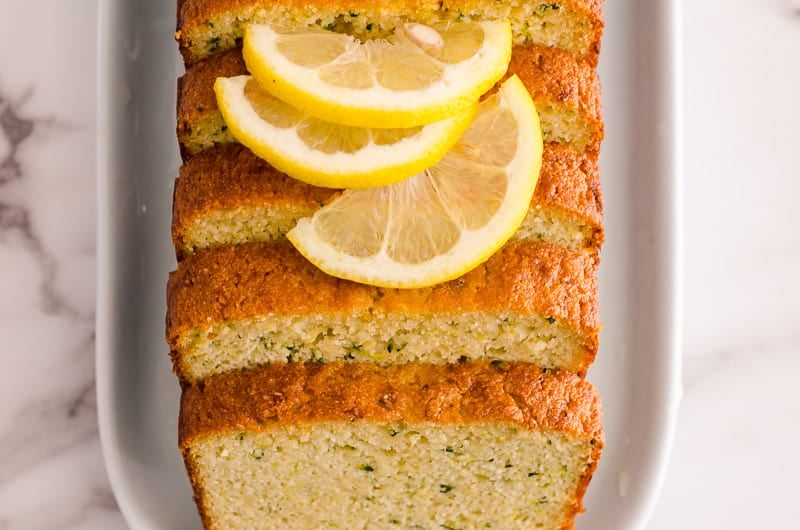 Almond Flour Banana Bread is a moist, melt in your mouth loaf your entire family will love! Paleo, low sugar and gluten free. Your kids will go bananas for it! It is #1 out of all almond flour recipes here on iFoodReal.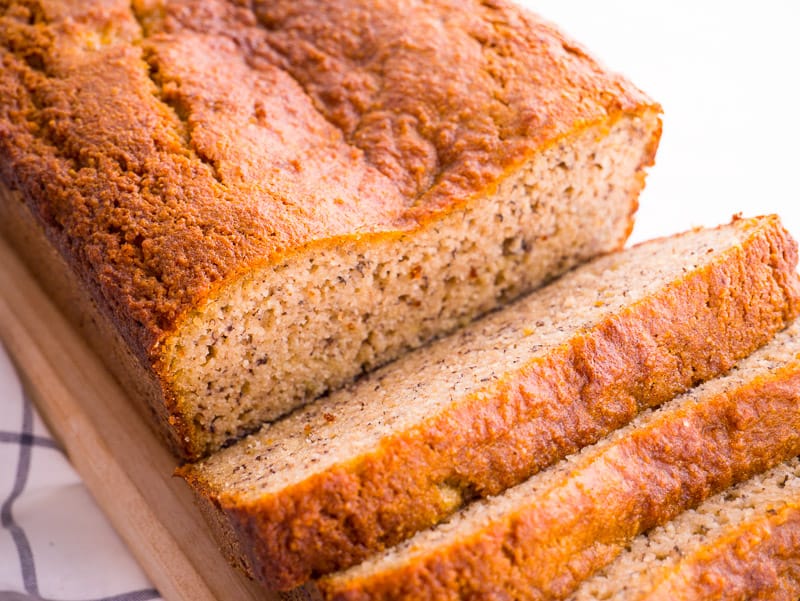 Perfect for spring, Almond Flour Lemon Cookies have delicate light lemon taste and are glazed with delicious lemon icing! Serve these for Easter, Mother's Day or any spring brunch to delight your guests.
Minimal ingredients make these Almond Flour Peanut Butter Cookies a perfect option for a low sugar snack or dessert! Optionally, low carb, naturally sweetened and gluten free.
Gluten Free Snickerdoodles are super soft, full of cinnamon sugar and made with less sugar, butter and almond flour. Easy classic cookie recipe everyone will love!
Mexican wedding cookies, Russian tea cookies and many other names are given to these buttery, nutty and powdered sugar coated cookies! Now healthier with almond flour and can even be sugar free. You may also want to check out all my Christmas cookies!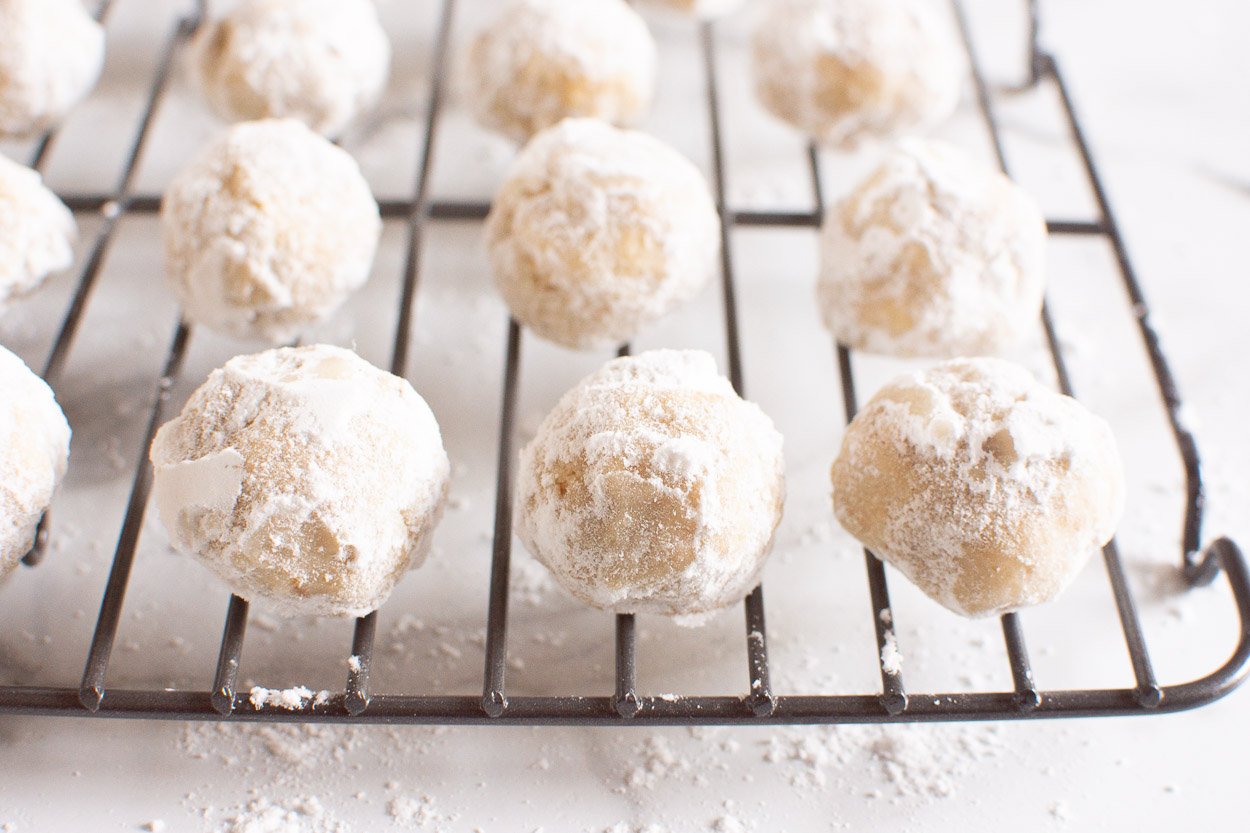 Edible Cookie Dough is only a few ingredients away! Almond flour, oat flour and chocolate chips combine for the most delicious cookie dough that you can eat with a spoon!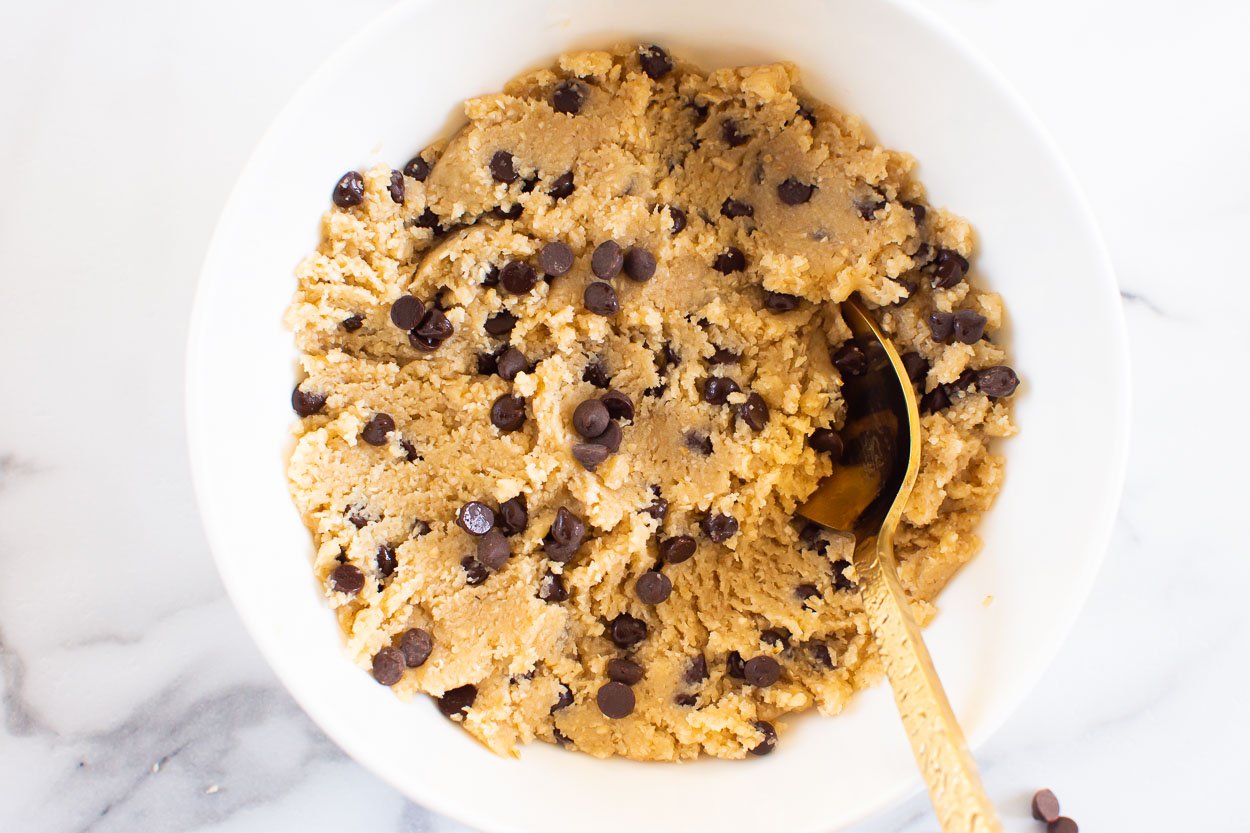 Simple ingredients make these Almond Flour Shortbread cookies a holiday favorite! Dip in chocolate or not, the make a festive additional to any holiday dessert platter.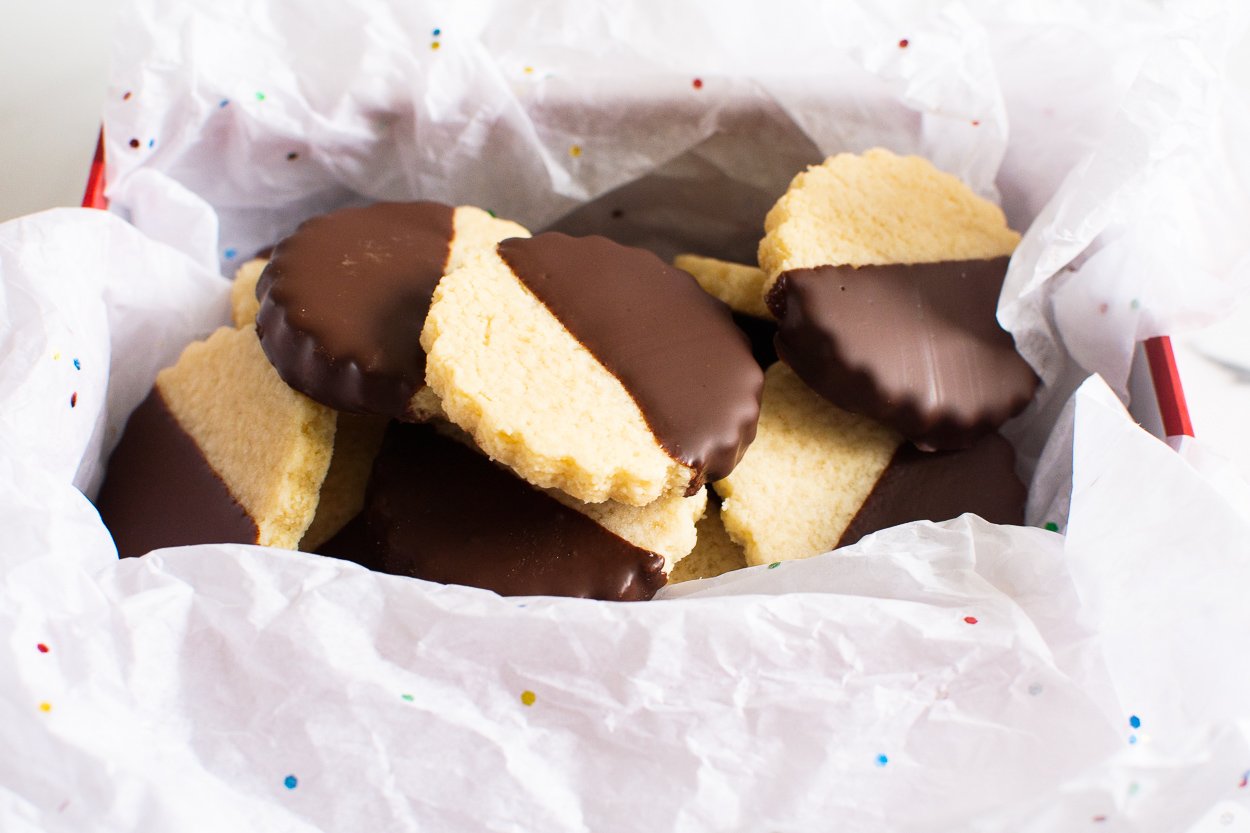 Low calories and low carb Almond Flour Thumbprint Cookies are made with only 6 ingredients including your favorite jam, jelly or custard. These festive cookies brighten up any cookie platter and are perfect for any grain free, gluten free holiday guest!
Almond Flour Pumpkin Bars with oatmeal, almond flour and chocolate chips. A delicious guilt free treat on a chilly fall day that the entire family will love!
These Pecan Pie Bars are the perfect bite sized dessert for holiday season! Almond flour crust and a dairy free pecan filling make these irresistible.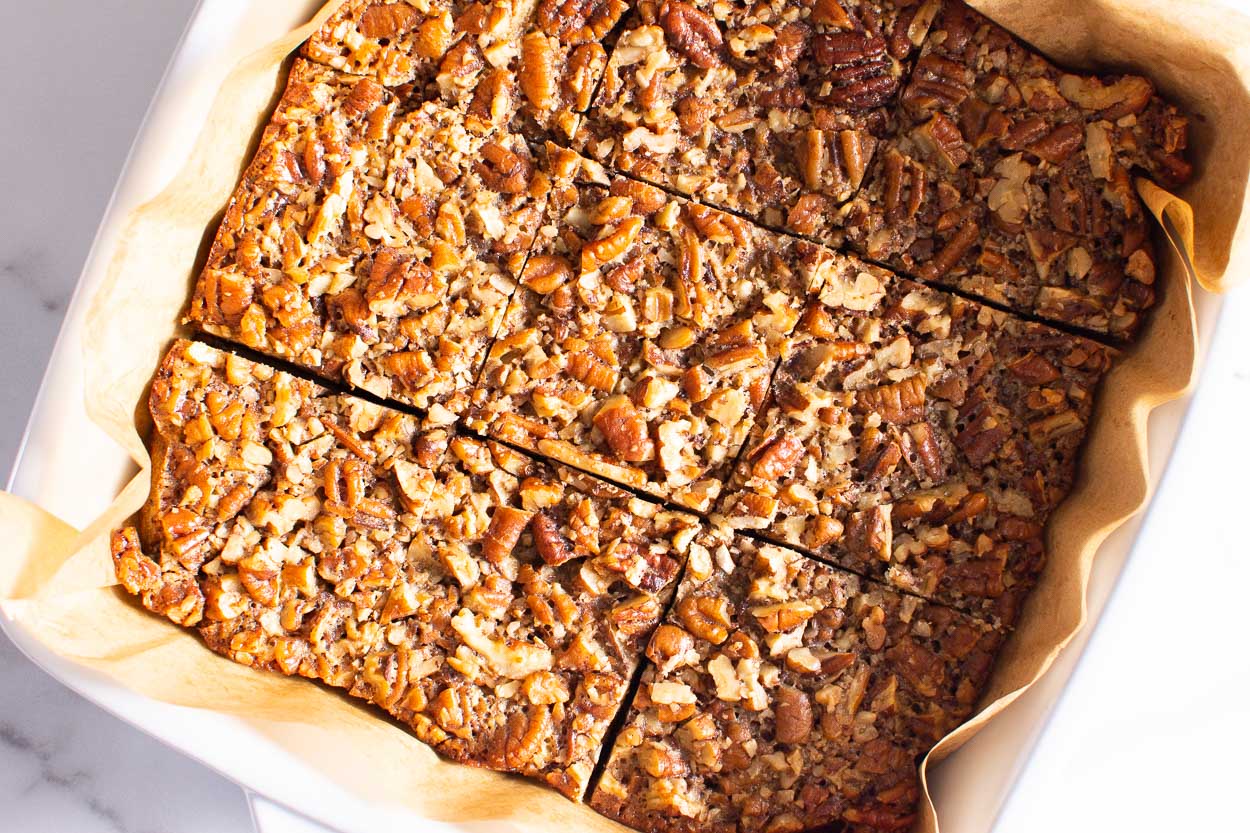 Juicy strawberries on top of a buttery almond flour crust make these Strawberry Oatmeal Bars a delicious low sugar dessert that could also double as a breakfast item!
Healthy Almond Flour Strawberry Muffins with a light, fluffy texture, and sweet summer flavor.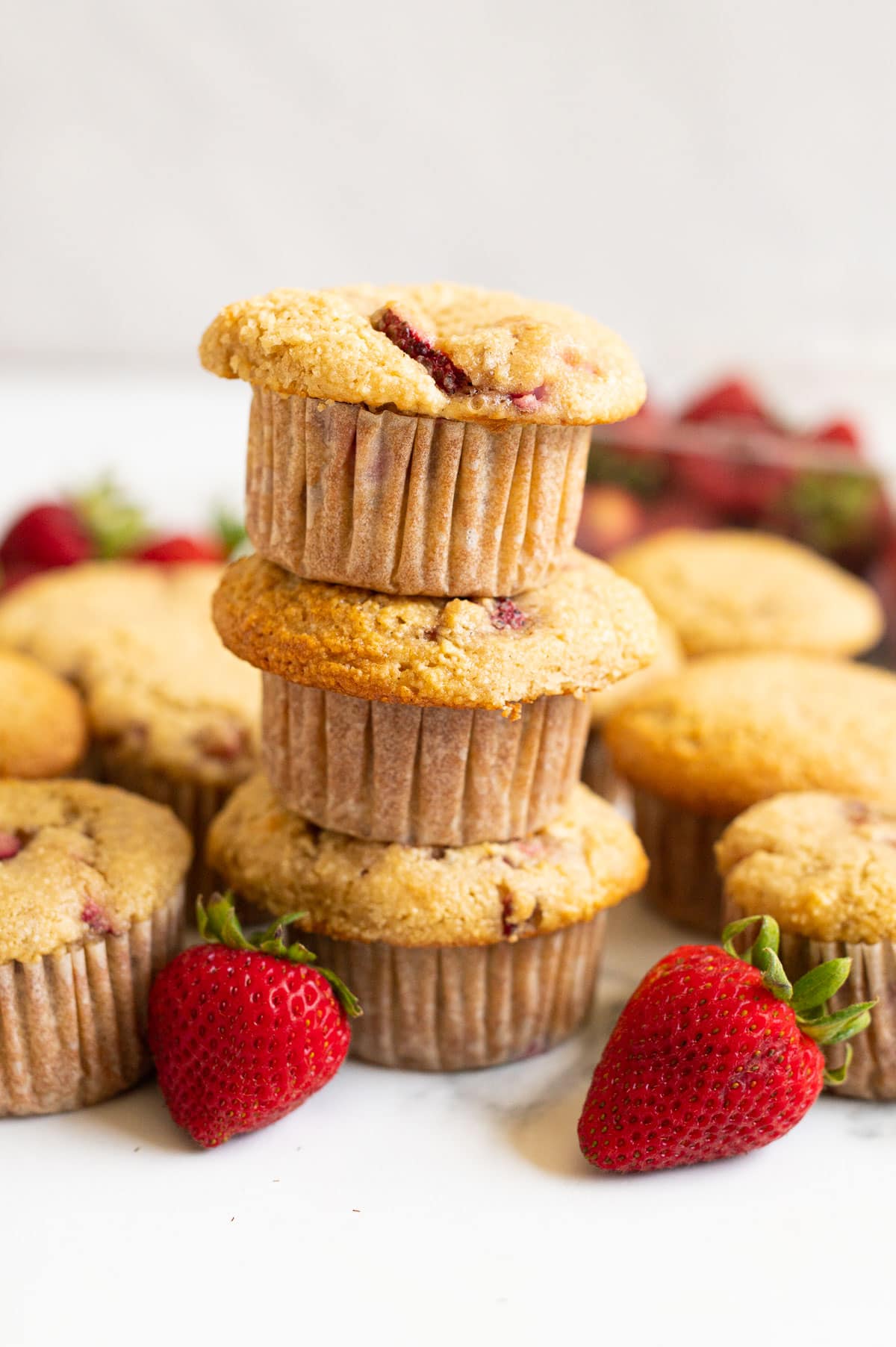 Almond Flour Banana Muffins is easy, low carb, paleo and gluten free banana muffin recipe with no added sugar, melt in your mouth texture and wholesome enough for breakfast.
Kids love these almond flour muffins! Not to mention it's one of the first almond flour recipes I ever created. And it's still a top one among readers!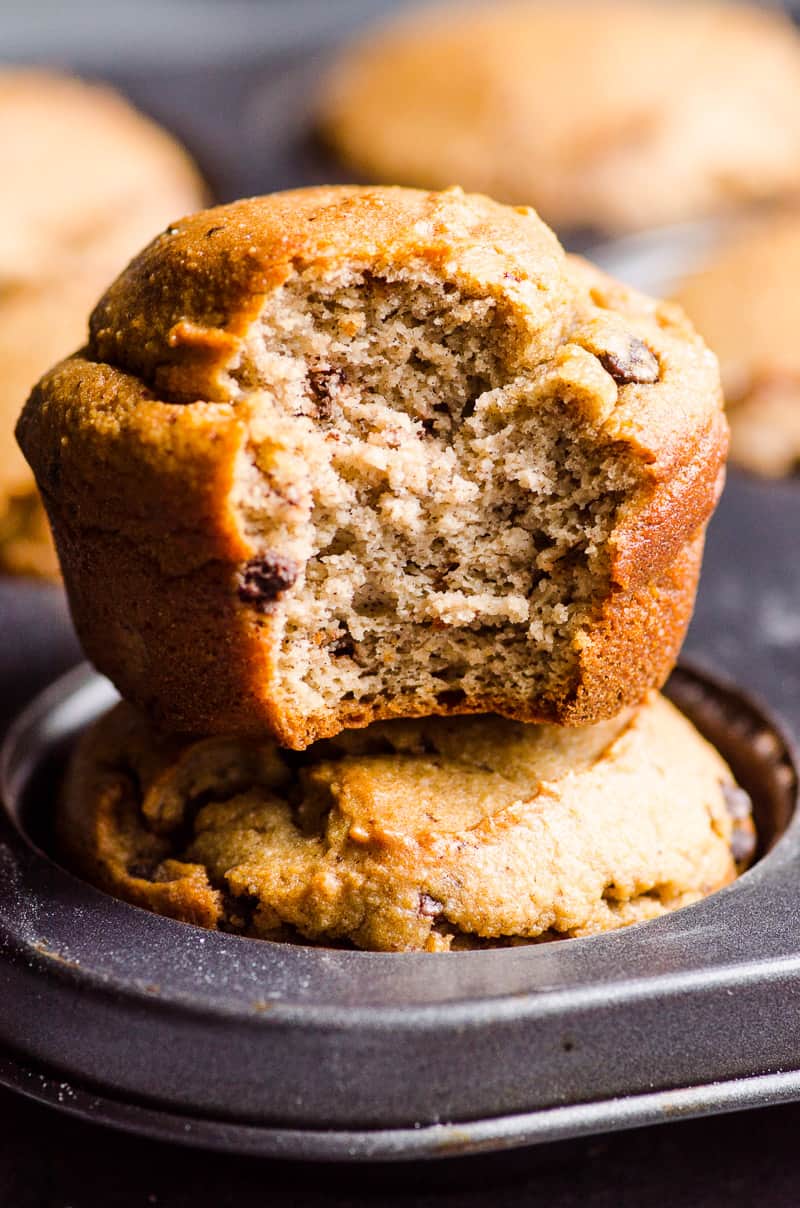 WHOA, Almond Flour Skillet Cookie! A giant chocolate chip cookie in a cast iron skillet. It is chewy, soft and completely irresistible.A bit lighter than its counterparts, this easy almond flour cookie recipe will become your new weeknight dessert.
These Oatmeal Cranberry Cookies are soft, chewy, and loaded with bright red cranberries. Made in one bowl with a hint of cinnamon and orange, these no chill gluten free cookies are ready for the holidays!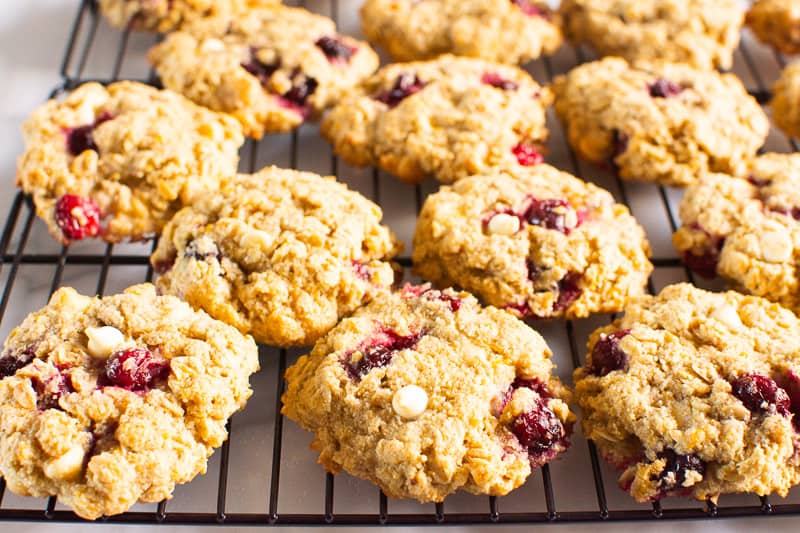 Almond Flour Cookies with chocolate chips that are chewy outside, soft inside and are made with simple ingredients. It is our family favorite cookie recipe ever!
Healthy Lemon Bars with a gluten free, almond flour crust! Paired with refined sugar free filling, this is a no guilt almond flour dessert you can feel good about!
Layers of almond flour cake, creamy topping and fresh berries! This Berry Trifle is summer perfection!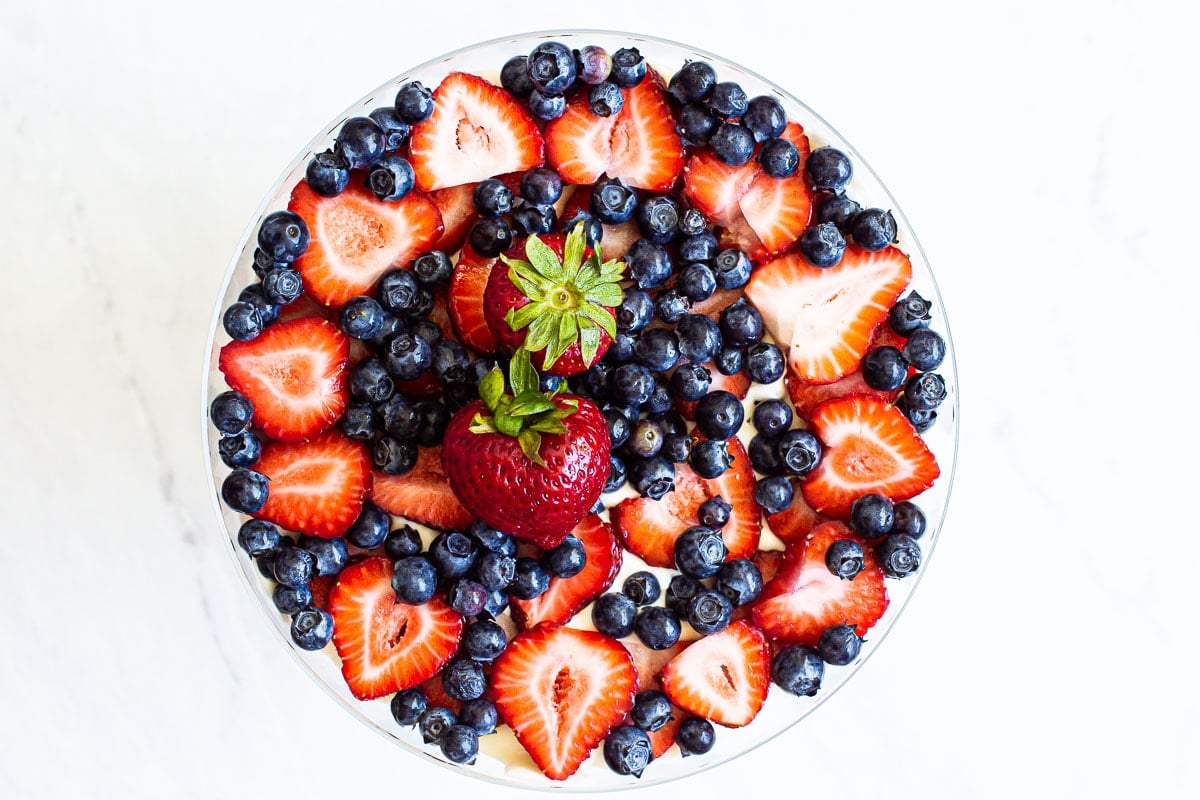 Sugar Cookies perfect for holiday decorating! Get the whole family involved with these wholesome cut outs for Santa's cookie tray!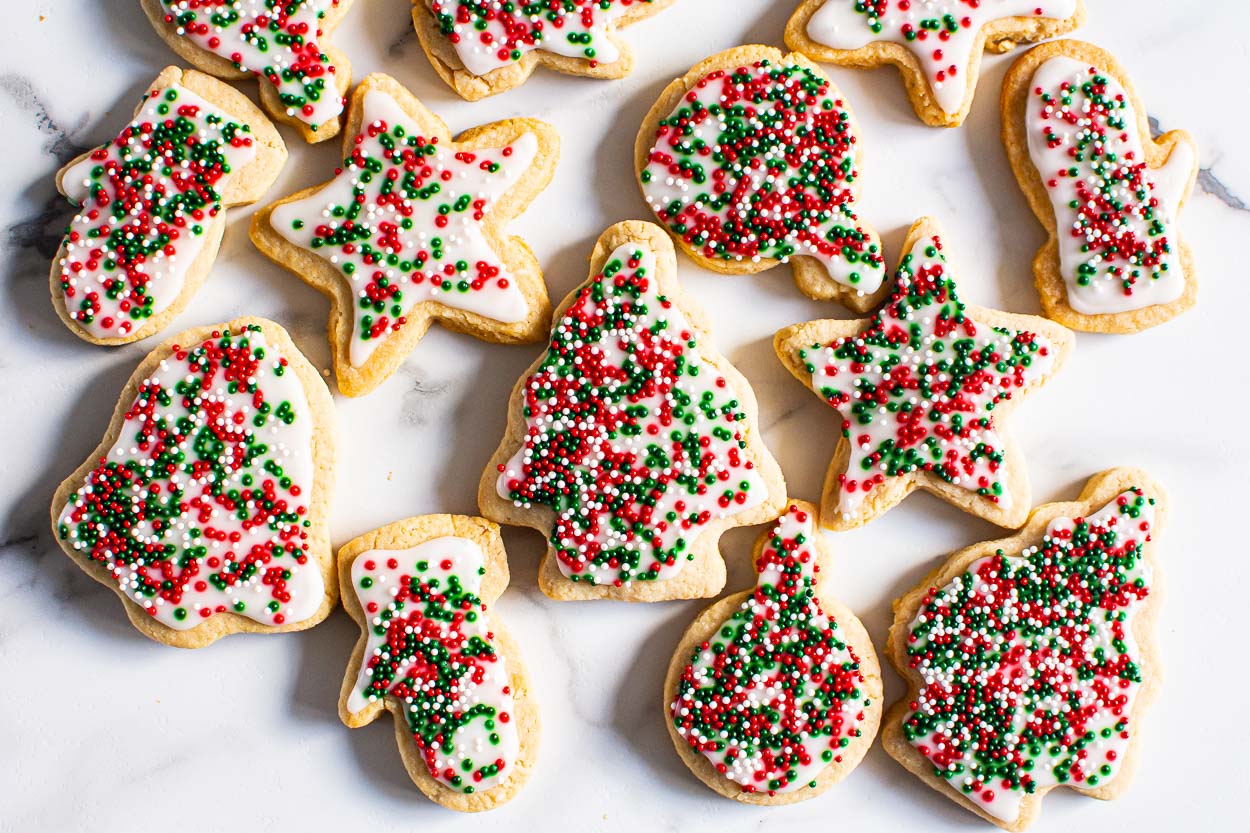 Blueberry Breakfast Cake is something between bake, cake and casserole. Soft, sweet, easy and absolutely delicious!
Almond Flour Waffles Recipe that will exceed your expectations. Delicious waffles with super simple ingredients. See for yourself!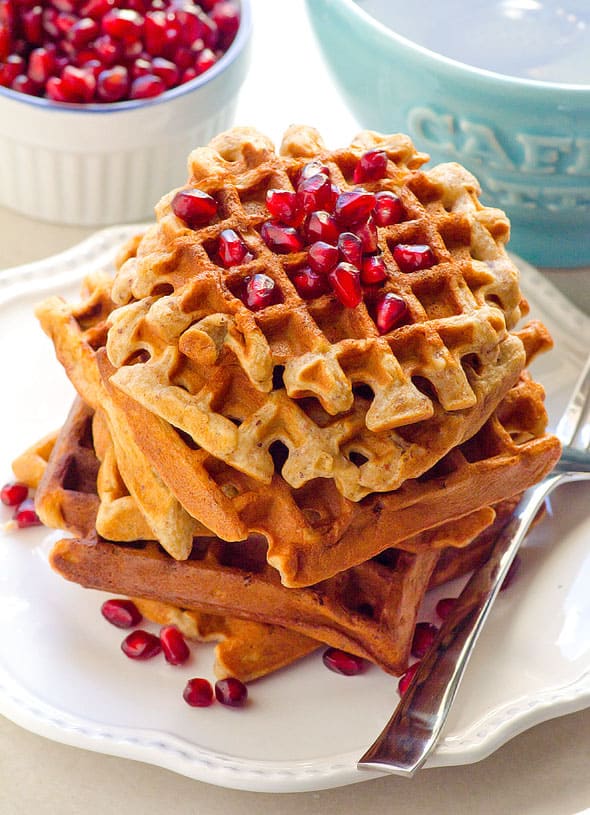 Almond Cake made flourless with almond meal, refined sugar free with honey, and dairy free with whipped coconut cream. Light and tasty almond flour cake recipe with fresh fruit.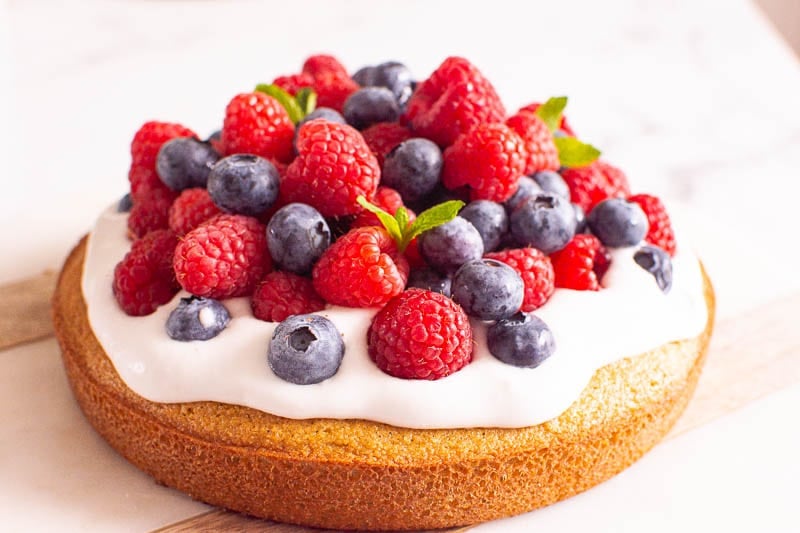 No one can resist this fudgy decadent Almond Flour Chocolate Cake! Perfect for any holiday guest or whenever you are craving a gluten free cake.
No one can resist this beautiful gluten free Almond Flour Carrot Cake! Two layers of moist cake with a yogurt frosting, this is an elegant dessert for any holiday. It is one of the most popular almond flour recipes for Easter and Mother's Day!
Fresh Peach Cobbler in the Instant Pot is delicious and tastes of summer! Swap your favorite fruit for cobbler all year long.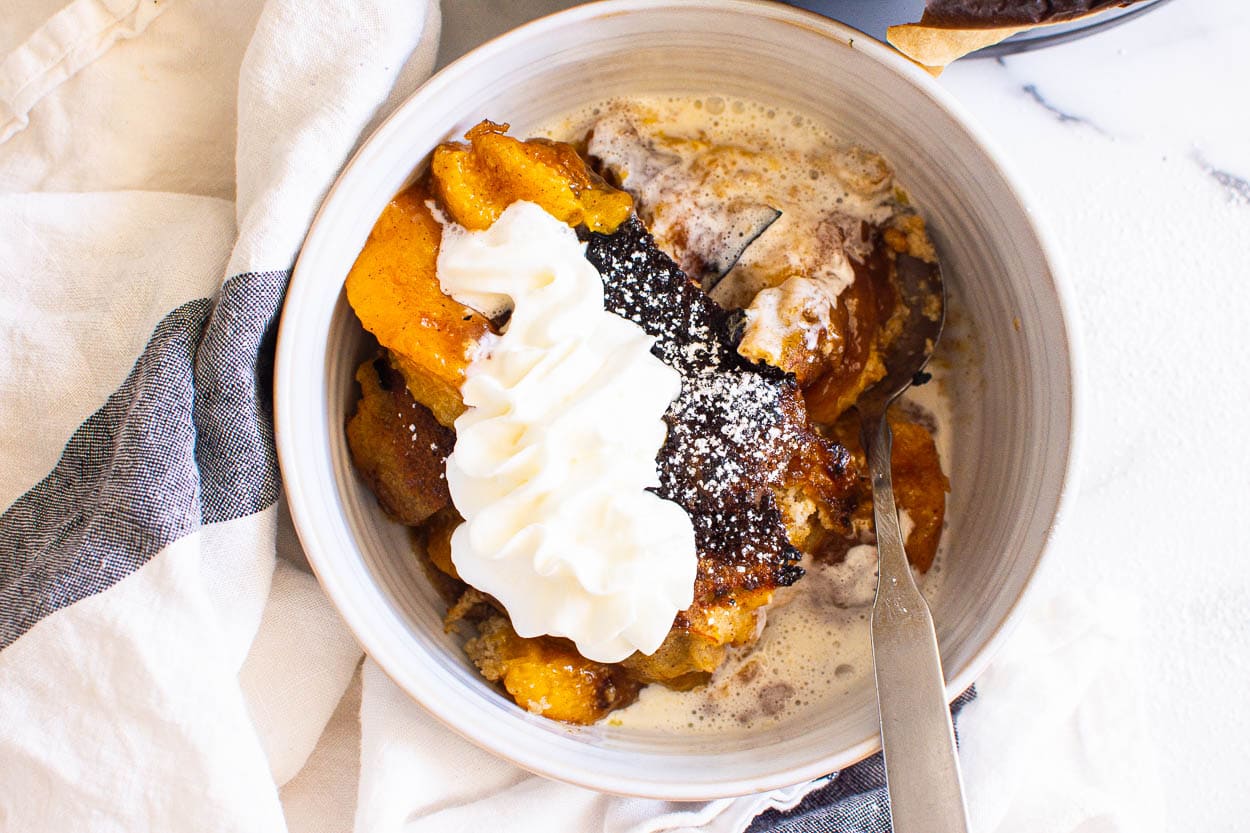 A low carb wheat free crust that is made with better for your ingredients! Enjoy this Almond Flour Pizza Crust with your favorite pizza toppings for a delicious game day snack or dinner!
Almond Crusted Chicken Strips are baked instead of fried, and coated in ground almonds in place of breadcrumbs.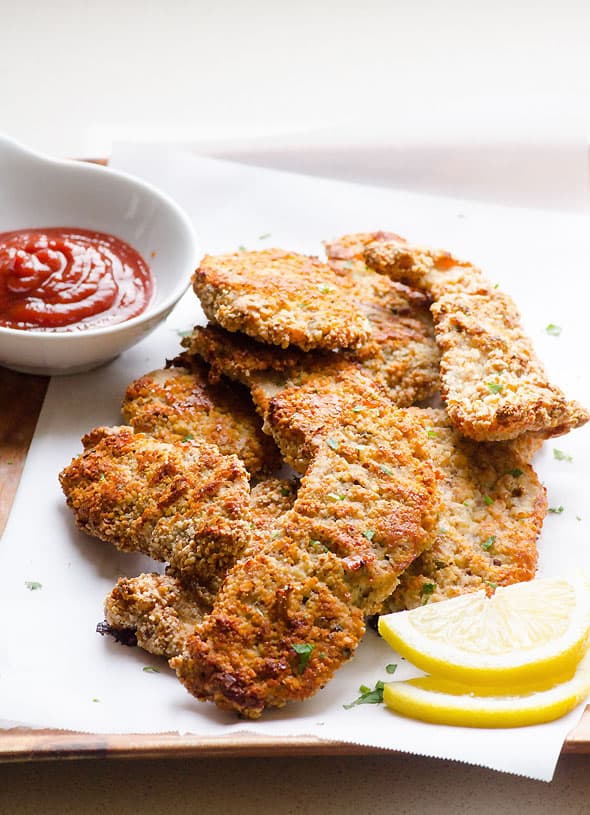 This Baked Fried Chicken is baked instead of fried without breadcrumbs, cereal, oil or flour. It comes out so crispy outside and juicy inside, you will want to sink in your teeth immediately.
THE BEST Fish Tacos with spicy crispy battered fish, diced avocado, crunchy slaw and the best crema sauce. I promise, this fish taco recipe is better than any food truck!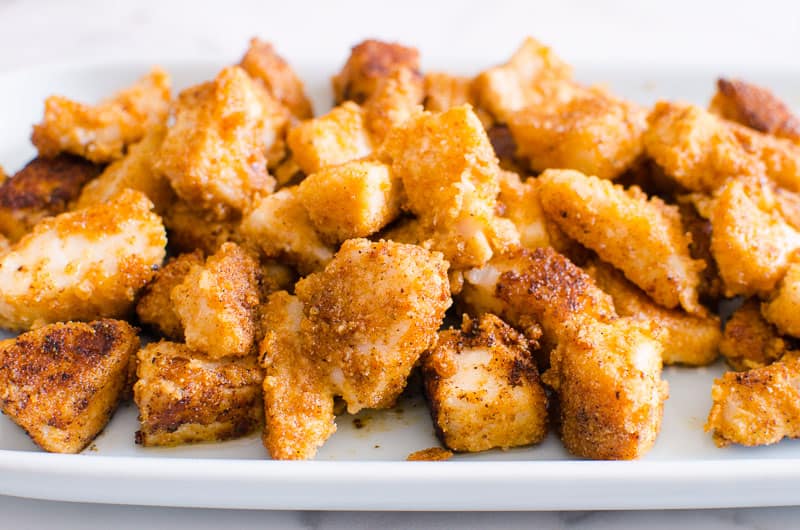 More Delicious Recipes to Try
I hope you enjoyed this collection of our favorite almond flour recipes. Be sure to check out these round ups for more fresh ideas when in the kitchen: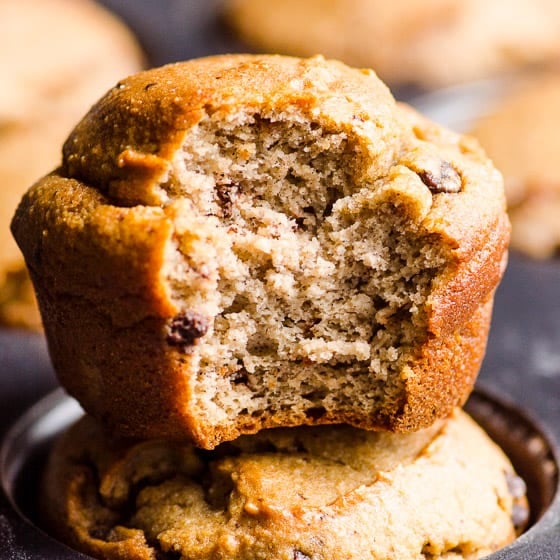 45 Almond Flour Recipes: Almond Flour Banana Muffins
One of my most popular recipes with almond flour! Almond Flour Banana Muffins are easy to make with just a blender and melt in your mouth delicious!
Instructions
Preheat oven to 350 degrees F. Prepare a silicone muffin tin with cooking spray. Set aside.

To a powerful food processor or blender, add bananas, eggs, vanilla, cinnamon, baking soda, baking powder, and salt. Process until the mixture is smooth.

Add almond flour. Process just long enough to combine the ingredients. Then, scrape the walls down and process again just enough to combine. Add in the chocolate chips, stirring with a spatula.

Divide muffin batter into previously prepared muffin tin using an ice cream scoop. Bake for 30 minutes, or until golden brown and an inserted toothpick comes out clean. Remove from the oven and let the muffins cool for 20 minutes. Enjoy!
Notes
Store: Muffins should be stored in a cool dry place for up to 5 days.
Freeze: Up to 3 months.
Over ripened bananas are a must! If your batter is too thick, it means the bananas you used were not ripe enough. You also can't substitute for any other fruit. 
It has to be almond Flour. This recipe is tried and true when baking with almond flour. I do not recommend using any other flour. Some readers have used almond meal,  but I have not tried. 
Whisk: If you don't have a food processor or blender, some readers have reported good results by mixing the batter with a whisk. I haven't tested this myself and I assume that the texture would not be quite the same. 
Mini and jumbo muffins are possible, but baking times will differ. I recommend keeping a close eye on muffins and doing a toothpick test.
Remember, baking is a science. For the best results, I strongly recommend following the recipe!
Nutrition
Serving:
1
muffin
|
Calories:
222
kcal
|
Carbohydrates:
15
g
|
Protein:
8
g
|
Fat:
16
g
|
Saturated Fat:
2
g
|
Cholesterol:
41
mg
|
Sodium:
194
mg
|
Fiber:
4
g
|
Sugar:
6
g