Whether your Instant Pot is still new in the box or has found a permanent home on your kitchen counter, Best Instant Pot Recipes for Beginners will help build your confidence so you can go from newbie to novice. Easy Instant Pot recipe favorites include how to cook pantry staples, delicious soups, tasty pasta dishes, healthy chicken recipes and more!
Once you start using your Instant Pot, I know you will come to love it as much as I do! Soon you will be making homemade yogurt in Instant Pot, fruit cobbler or even shrimp boil right in your Instant Pot! Let's start with these beginner Instant Pot recipes.
Best Instant Pot Recipes for Beginners
These tried and true recipes are perfect for your first Instant Pot cooking session! They have been tested over and over again as well as are highly rated by readers who were once like you- new to Instant Pot cooking. They are the best Instant Pot recipes IMHO!
These easy Instant Pot recipes are perfect for the modern day pressure cooker. Most are quicker than you can get takeout delivered (healthier, too!), can save you time and effort on everyday dinners and even keep your house cool by making summer Instant Pot recipes. The trickiest part, though, is that it can be daunting to determine what first to make in your new pressure cooker. While we are a huge fan of learning how to cook the basics, like grains and beans, your Instant Pot is capable of so much more!
Once you master these beginner Instant Pot recipes, I have all confidence that you will be making Instant Pot stuffed peppers and Instant Pot egg bites.
Why These Easy Instant Pot Recipes are Perfect for Beginners?
Step by step instructions guide you through each Instant Pot recipe so you can feel confident in the kitchen with your new appliance.
They take the guesswork out of what to cook in your Instant Pot for the first time, choose from a variety of recipes and pick one or two to start with!
Perfect results every time adds to your ease in using your new kitchen gadget!
Flavorful recipes yield tender meats, delicious soups and better basics like fluffy rice and quinoa.
FAQs
What is the first thing I should make in my Instant Pot?
That really depends on you! Any of these easy Instant Pot recipes are a great place to start. For some, though, starting with dried beans, brown rice or simple chicken breast is the best the way to ease into becoming familiar with the Instant Pot. Browse through this list and I can't wait to hear what you make first!
What cannot be cooked in the Instant Pot?
While the Instant Pot can really cook SO SO MUCH, there are a few foods that might not turn out the best due to the steam the Instant Pot creates. This includes fried or 'crispy' food – you will want to use an air fryer for those items. Also, cookies and breads won't quite be the same (we have perfected our cobbler recipe – but even that we broil in oven!). Quick cooking foods like quick oats or minute rice are not suitable either. Sauces – be aware! They need to be diluted and/or follow our directions on how to layer the ingredients to a 'T' to avoid burn. Also – I repeat – do not use the Instant Pot for canning food.
Can I leave the house with Instant Pot on?
Not a good idea! While you can walk away from the Instant Pot and leave it unattended, leaving it for hours while you head out of the house is not advised due to many variables that could happen – Instant Pot burn being one of them.
Why is my Instant Pot counting backwards?
Instant Pot counts down once it has come to pressure and counts up after cooking when it switches to warm mode.
What can you cook in an Instant Pot cooker?
So much! These beginner Instant Pot recipes are just a start! Soon you will be a pro and may find interest in trying these 45 healthy Instant Pot recipes.
Serving Recommendations for Beginner Instant Pot Recipes
This selection of Instant Pot recipes for beginners contains a variety of recipes to choose from whether it be one pot dinners, soups/stews or learning how to cook pantry staples- and as such each recipe post will have the best pairings for that particular recipe. In general though, most of these the recipes listed here pair well with the below items!
Beginner Chicken Recipes for the Instant Pot
Chicken breast cooked from fresh or frozen is one of the best ways to use your Instant Pot. This simple Instant Pot Chicken Breast recipe uses minimal seasoning yielding essentially a chicken 'blank slate' to be added to any recipe. Hands off and ready in 25 minutes!
Meal prep perfection is what you get with Instant Pot Shredded Chicken. Skip buying frozen shredded chicken and make this easy recipe for tacos, skillets, stir-fry and salad. Really the options to use this chicken are endless!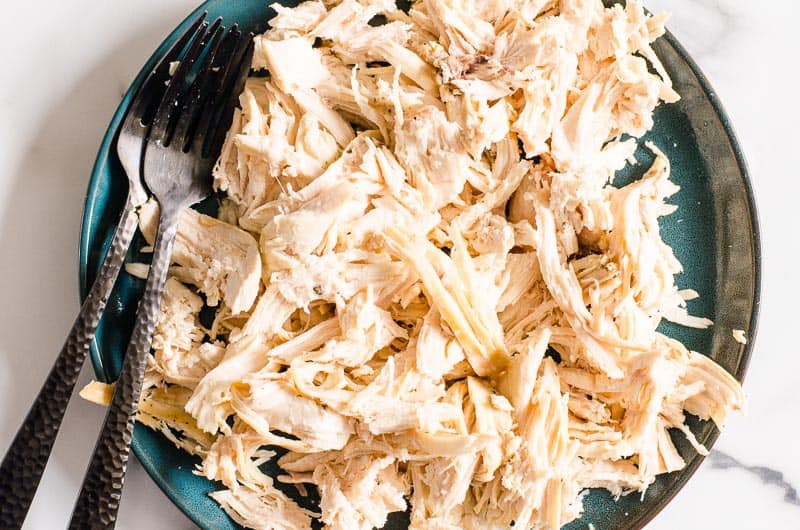 One pot meal or thick stew? No matter what you decide to call it, your family will love this down home comfort food meal of Instant Pot Chicken and Potatoes. Tender chicken, soft potatoes and carrots then combined with seasonings and Instant Pot does the magically cooking method of turning this into a wonderful hearty meal!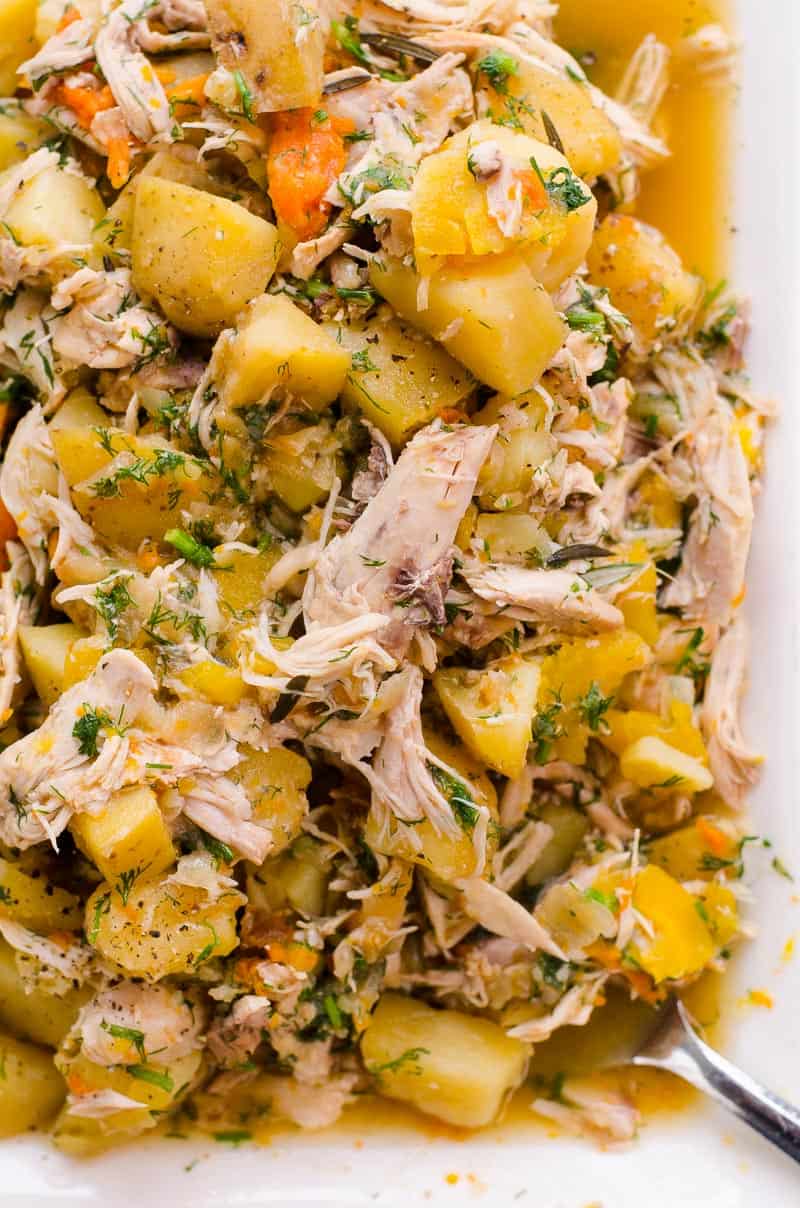 One of my most requested recipes! Instant Pot Chicken and Rice is simple, tasty, hearty and amazing. Serve with a green salad for a delicious meal.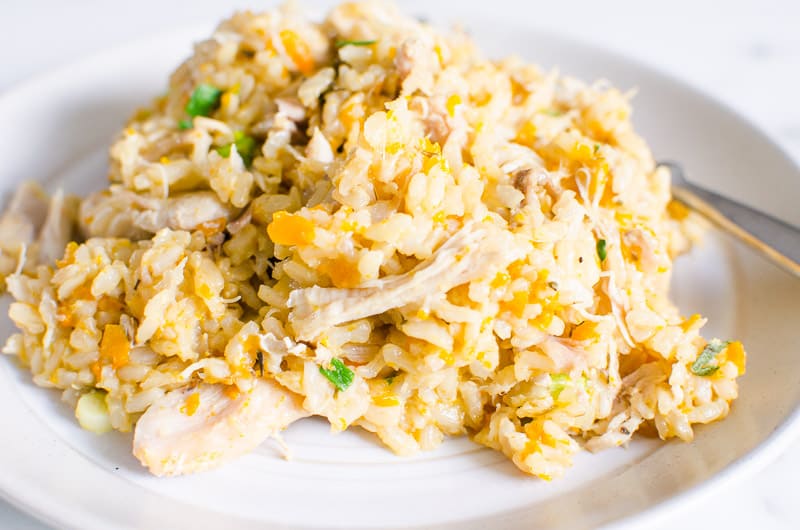 Move over take out menu, there is new guy in town and it's name is the Instant Pot! Readers call this Instant Pot Butter Chicken 'authentic'- it's that good. Also, ready in 30 minutes, faster than the take out guy can deliver.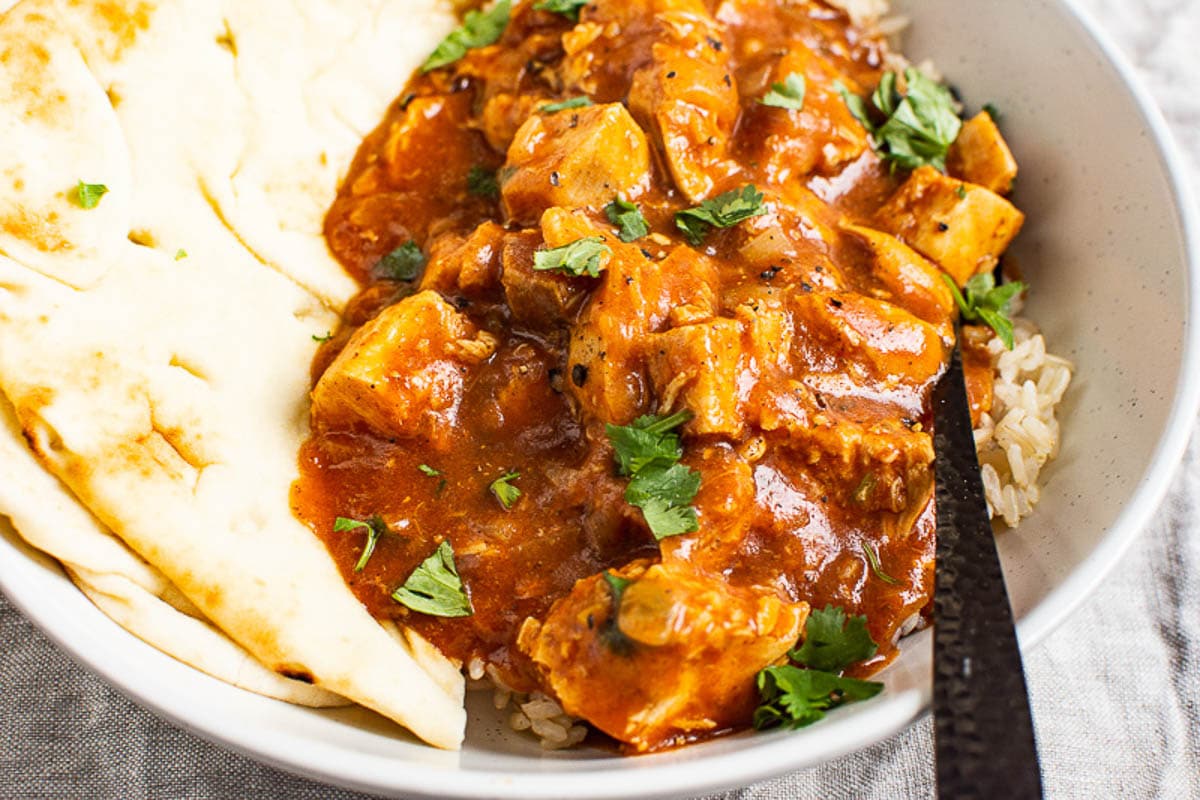 Another reason you can skip take out! Instant Pot Chicken Alfredo is restaurant quality but without all the heavy calories and fat that comes with restaurant dining. Add peas for a bright pop of color or broccoli if peas aren't your thing!
A must make for Instant Pot newbies! Instant Pot Whole Chicken is your favorite grocery rotisserie chicken made at home. You know this will make your house smell amazing, it's a no brainer to make.
Tacos just make everyone happy, it's a fact! These Instant Pot Chicken Tacos will be a crowd pleaser, not only with your family but with the one cooking, too. Only 3 ingredients and you have the most tender chicken taco meat ever.
Instant Pot Chicken Thighs
Chicken turns out amazing in the Instant Pot and it's the same for these Chicken Thighs. Tender chicken only 5 ingredients and done in 30 minutes. Use the leftover 'juice' at the bottom of the Instant Pot to make a gravy and serve with rice or potatoes to soak it all up. Cue the comfort food swoon!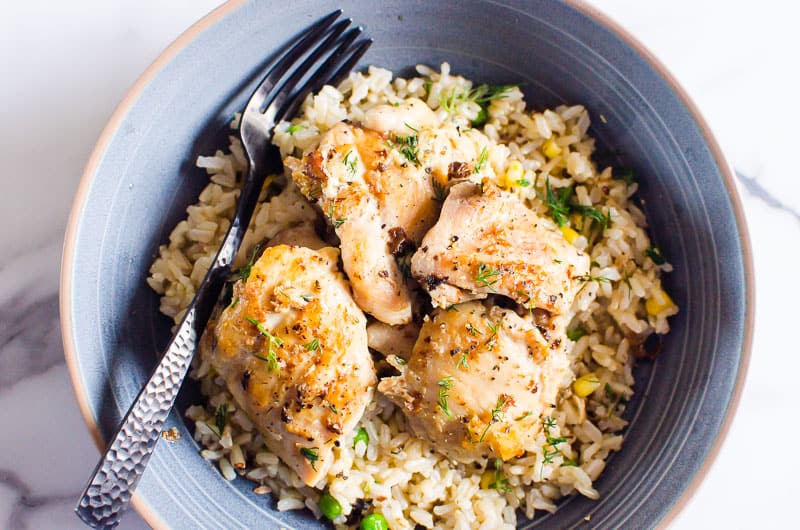 I love to call this Instant Pot Stir Fry my 'Costco dinner' as it features frozen veggies and chicken (which I bought at Costco). In reality, you can buy these ingredients at any supermarket – but the point is this fantastic meal uses everyday ingredients with only 5 minutes prep! A fantastic dinner that is way healthier than any takeout.
Beginner Instant Pot Side Dishes
There is no excuse not to have veggies at dinner any longer! Instant Pot Steamed Vegetables are ready in only minutes and retain more nutrients because of the steaming process. A little butter, a sprinkle of Everything But the Bagel seasoning and these veggies will be gobbled up!
No draining makes these Instant Pot Mashed Potatoes a win-win-win! Easy enough for weeknights and fancy enough for the holidays, these spuds are ready in 30 minutes and they are quite simply the best way to make mashed potatoes IMHO.
Tender, perfectly fluffy Instant Pot Baked Potatoes in half the time it takes to bake them! This foolproof recipe works for any size of potatoes, keeps the house cool, and will amaze family and friends.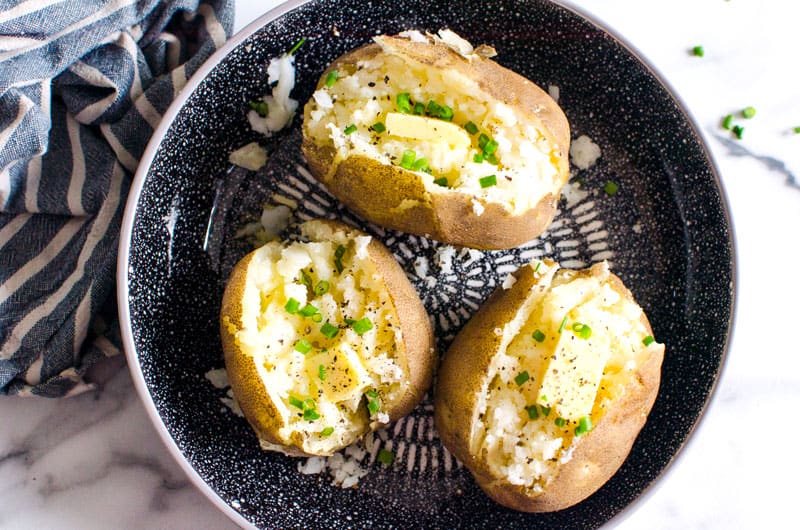 Ten minutes is all you need for this perfectly cooked Instant Pot Corn on the Cob! Steam helps lock in the sweetness of the corn, making this oh-so-perfect for when corn is in season. Eat the corn whole as a side to your favorite grilled proteins or cut it off the cob to use in your favorite recipes, like Mexican street corn salad.
Instant Pot Basics to Master
No more standing over the stove keeping an eagle eye on your quinoa! Instant Pot Quinoa turns out perfectly fluffy every time. Say goodbye to mushy overdone or crunchy underdone quinoa by following this step-by-step guide.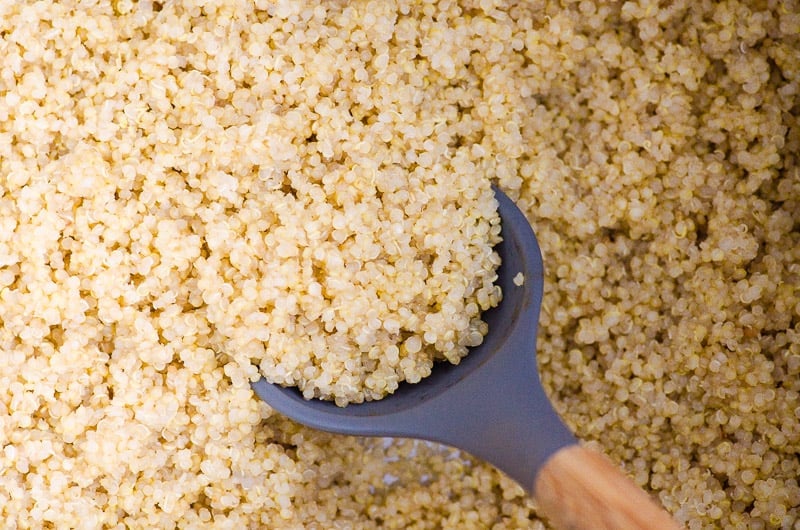 Another pantry staple to learn how to cook Instant Pot style – Instant Pot Brown Rice includes directions on how to cook a variety of brown rice! Whether your preference is long grain, short grain or brown basmati rice, you will be a brown rice pro after mastering this cooking method.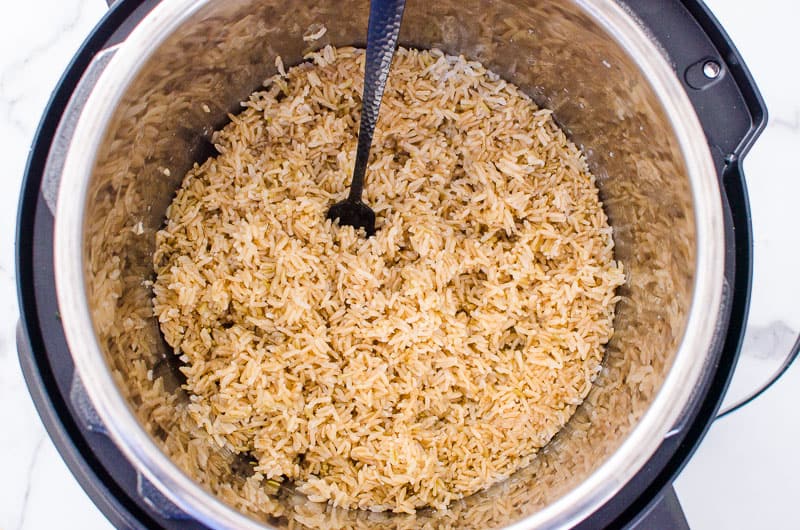 Need your dried beans ready in a flash? Look no further than Instant Pot Black Beans! No pre-soaking makes this way of cooking beans a favorite, and ready in only 15 minutes! No standing at the stovetop for hours any longer waiting for your dried beans to get finished.
Another legume favorite, Instant Pot Chickpeas also requires no soaking! Whether you are batch cooking or meal prepping, this method of cooking your chickpeas is a no-brainer.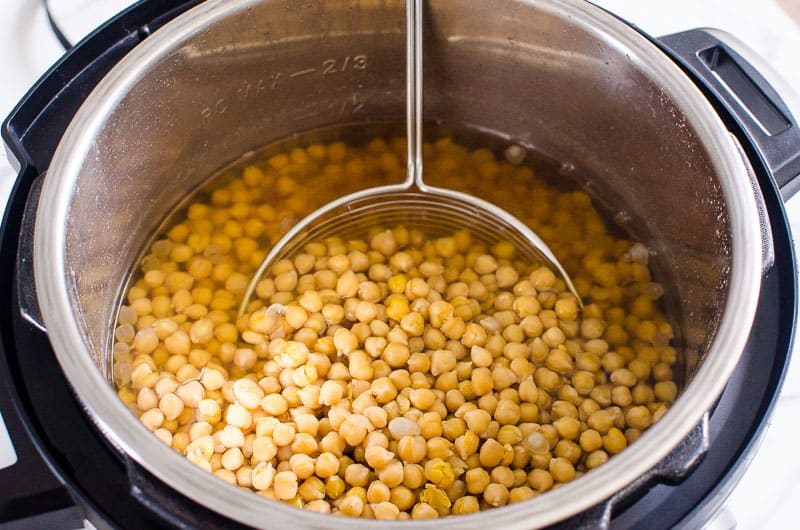 Amazing taste is what you will get with Instant Pot Rice and Beans! This meal is full of fiber, fat and protein and makes a great addition to any taco night, for a meatless Monday or even try it with eggs in a breakfast burrito!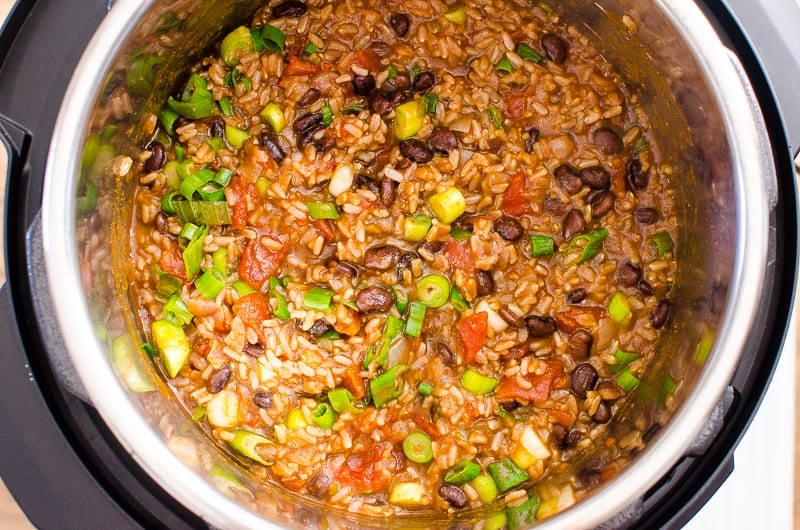 Forget to thaw your ground protein for dinner? Thaw it quickly in the Instant Pot! Instant Pot Frozen Ground Beef thaws quickly and is recipe ready for burgers, tacos, skillets and more.
Recipe ready (or eat as is) Instant Pot Eggs recipe includes directions for soft, medium or hard-boiled eggs. These are also perfect on a brunch charcuterie board.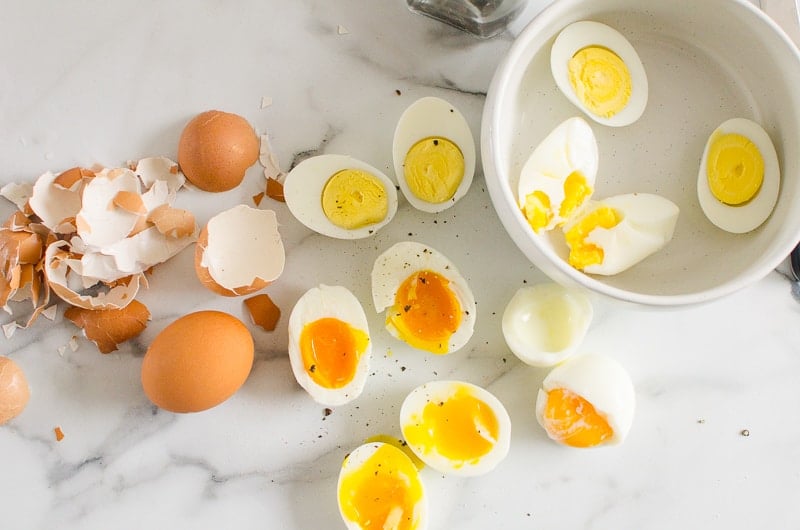 A staple anytime of the year, but especially during apple season! Instant Pot Applesauce is customizable and freezer friendly and tastes so much better than store bought. From healthy BBQ sauce to healthy quick breads, you will love having applesauce on hand for all your recipes favs.
Easy Instant Pot Soups for Beginners
On the stove this chili would take two days, in the Instant Pot only 1.5 hours! Thick, hearty and comforting Instant Pot Chili will quickly become your new fall or winter favorite chili.
Tender beef, hearty vegetables and a thick gravy – you will swoon over this Instant Pot Beef Stew! Serve with a green salad and some crusty bread for a complete meal.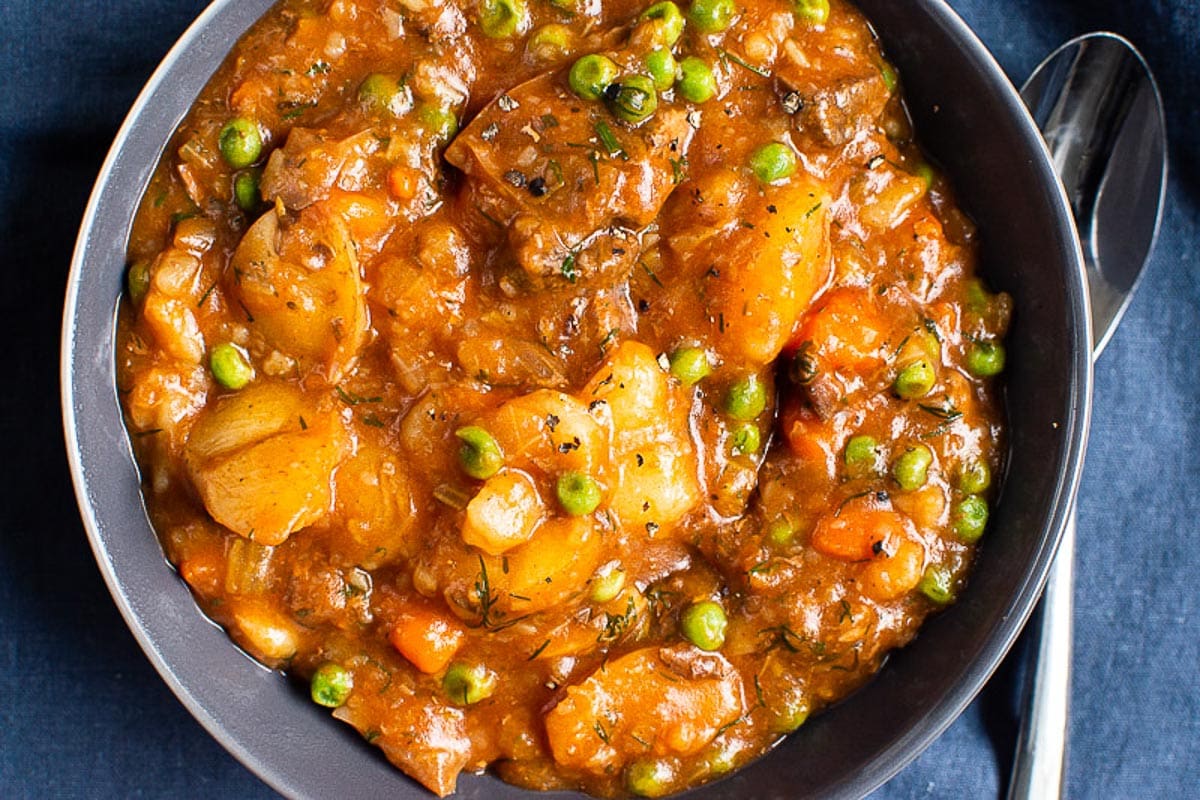 A soup staple everyone should have in their recipe repertoire! Instant Pot Chicken Noodle Soup is full of juicy chicken pieces, tender noodles and flavorful clear broth.
Five minutes prep is all you need for this hearty Instant Pot Lentil Soup. This soup works with either brown or green lentils, features a light tomato brothy base and simple spices, plus a pop of green from kale or spinach. Hearty, nutritious and comforting!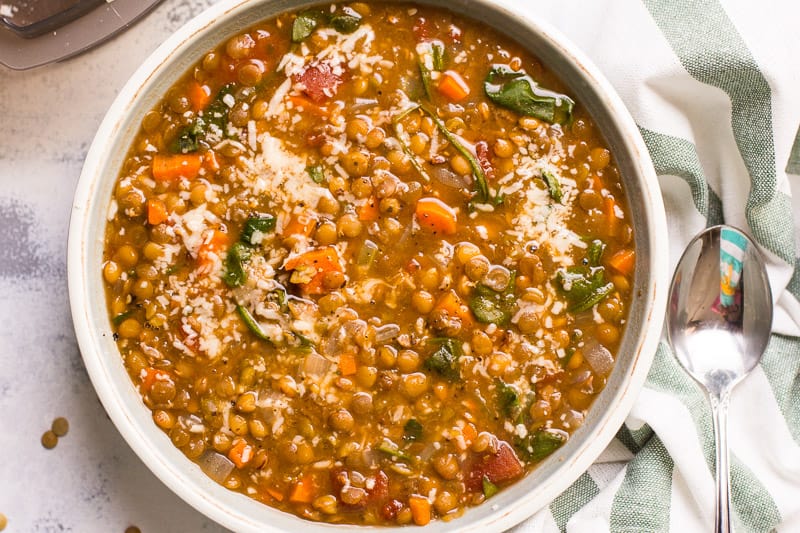 Instant Pot Pork or Beef Recipes for Beginners
Tender fall apart pork in under 2 hours! No need to wait for the low and slow pulled pork any longer. Make this Instant Pot Pulled Pork for game day, summertime picnics or meal prep. Perfect on a sandwich bun with healthy coleslaw.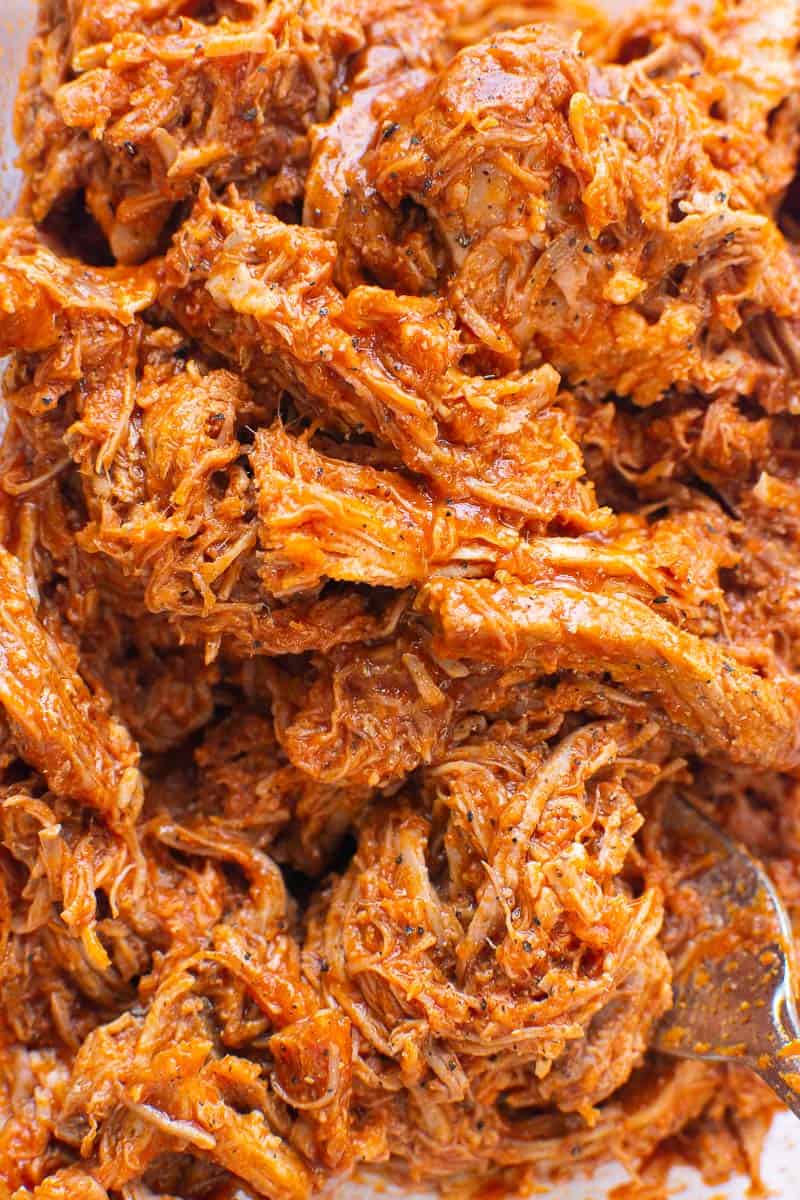 Bring a taste of Mexican street fair food into your home with these Instant Pot Pork Carnitas. Seasoned pork is perfect for nachos, tacos or even in a bowl paired with this Mexican Kale Salad.
Sunday dinner like grandma used to make! Instant Pot Roast is ready in 1.5 hours and features tender rump (or chuck) roast, hearty potatoes and carrots in a rich gravy. Now just wait for the rave reviews from your satisfied family.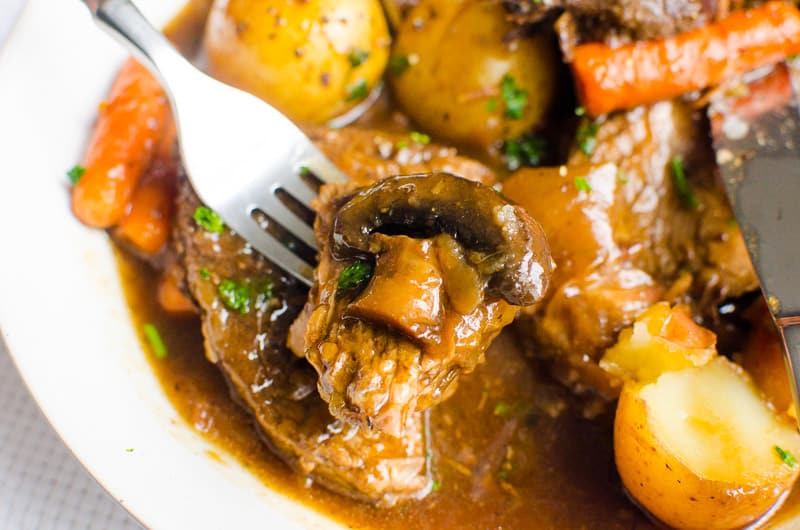 Deconstructed Instant Pot Cabbage Rolls takes away the hassle of rolling cabbage leaves, but retains all the amazing taste you love in a cabbage roll. And who are we kidding, it looks this way after you plate it anyways!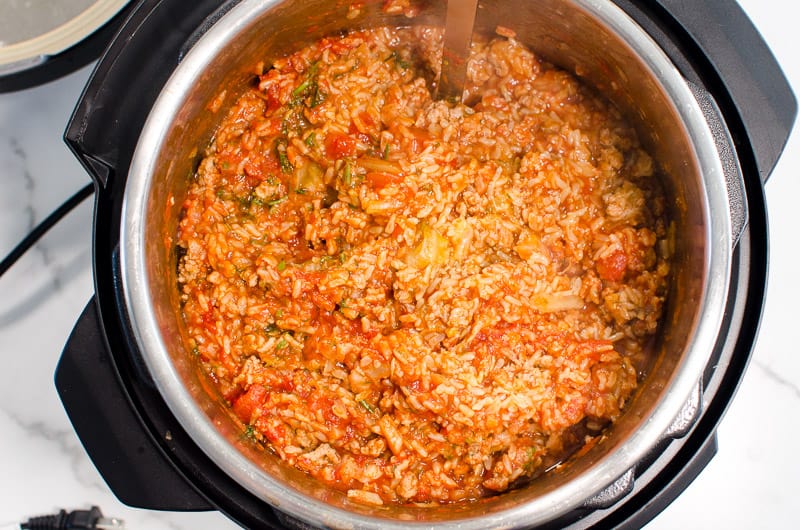 Best Instant Pot Pasta Recipes
A lot of flavor with little effort is what you get in this one pot Instant Pot Spaghetti dinner! Only a few simple ingredients and minimal instructions are what will make you love this spaghetti even more.
A kid favorite (and who are we kidding adult approved, too!) this Instant Pot Mac and Cheese is easy to make in one pot and made healthier with just 1 cup of cheese! It's a hands off recipe, making it perfect for any party you might serve it at.
Ready in 30 minutes and without a springform pan! You will love this easy to make Instant Pot Lasagna. Layers of pasta, spinach and sauce topped with melty cheese and you will never be baking lasagna in the oven again.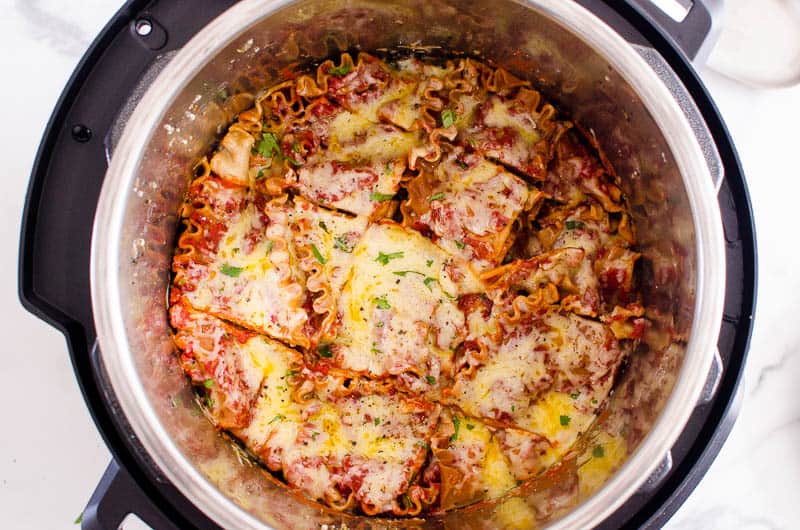 More Best of Instant Pot Recipes to Try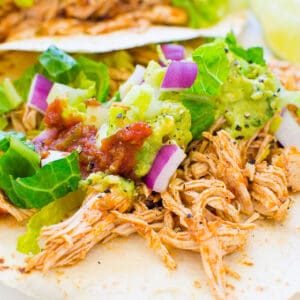 Best Instant Pot Recipes for Beginners: Instant Pot Chicken Tacos
One of the Best Instant Pot Recipes for Beginners are these easy chicken tacos! Minimal ingredients yield delicious seasoned and tender shredded chicken taco meat. Serve with your favorite taco ingredients for a complete meal to impress your family!
Ingredients
1 1/2

lbs

chicken breasts or thighs

boneless & skinless

1

tbsp

low sodium store bought or homemade taco seasoning

3/4

cup

salsa

10-14

small corn or flour tortillas

Diced avocado

tomato, red onion and shredded lettuce, fixings for serving

Guacamole

cheese and yogurt, for serving (pick and choose)
Instructions
Add chicken breasts to any size Instant Pot, sprinkle with taco seasoning and place salsa on top.

Close the lid, set pressure vent to Sealing and press Pressure Cooking on High for 12 minutes for fresh chicken breasts or 15 minutes for frozen.

Display will say ON, Instant Pot will take about 10 minutes to come to pressure, you will see a bit of steam coming out from a release valve, then float pin will rise and countdown will begin.

After it is finished, release pressure immediately by turning valve to Venting position, wait until the float pin drops down and open the lid.

Remove chicken breasts into a medium bowl and shred with 2 forks. Add 1/2 cup cooking liquid from Instant Pot and stir.

Warm up tortillas on a hot skillet for 1 minute or so per side. Or directly on a gas burner.

Assemble tacos with desired toppings.
Notes
Store: Refrigerate leftover shredded chicken (without toppings) in an airtight container for up to 4 days.
Make sure frozen chicken pieces are separated – not one blob. It helps to place them in a bowl with hot water for 5 minutes.
You can double the recipe and keep same cook time.
Fresh salsa should work as well.
Nutrition
Serving:
2
tacos
|
Calories:
117
kcal
|
Carbohydrates:
11
g
|
Protein:
14
g
|
Fat:
2
g
|
Saturated Fat:
1
g
|
Cholesterol:
36
mg
|
Sodium:
207
mg
|
Fiber:
2
g
|
Sugar:
1
g